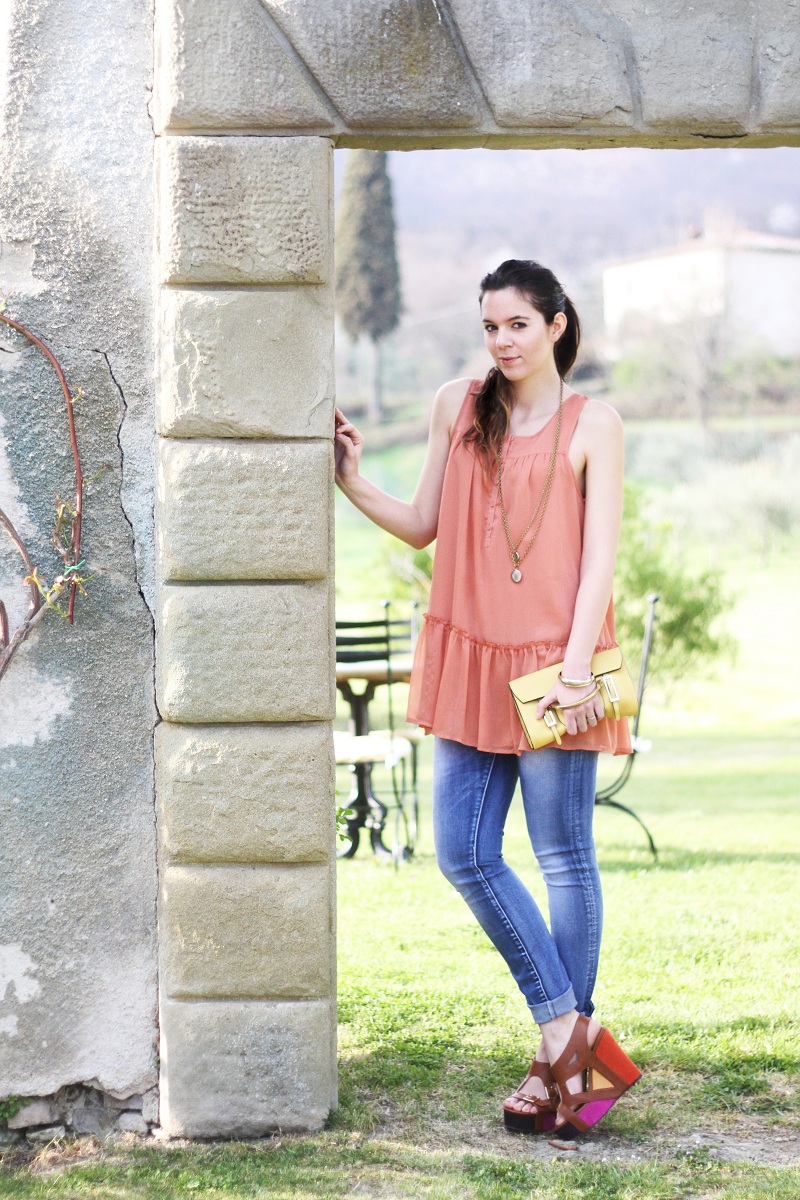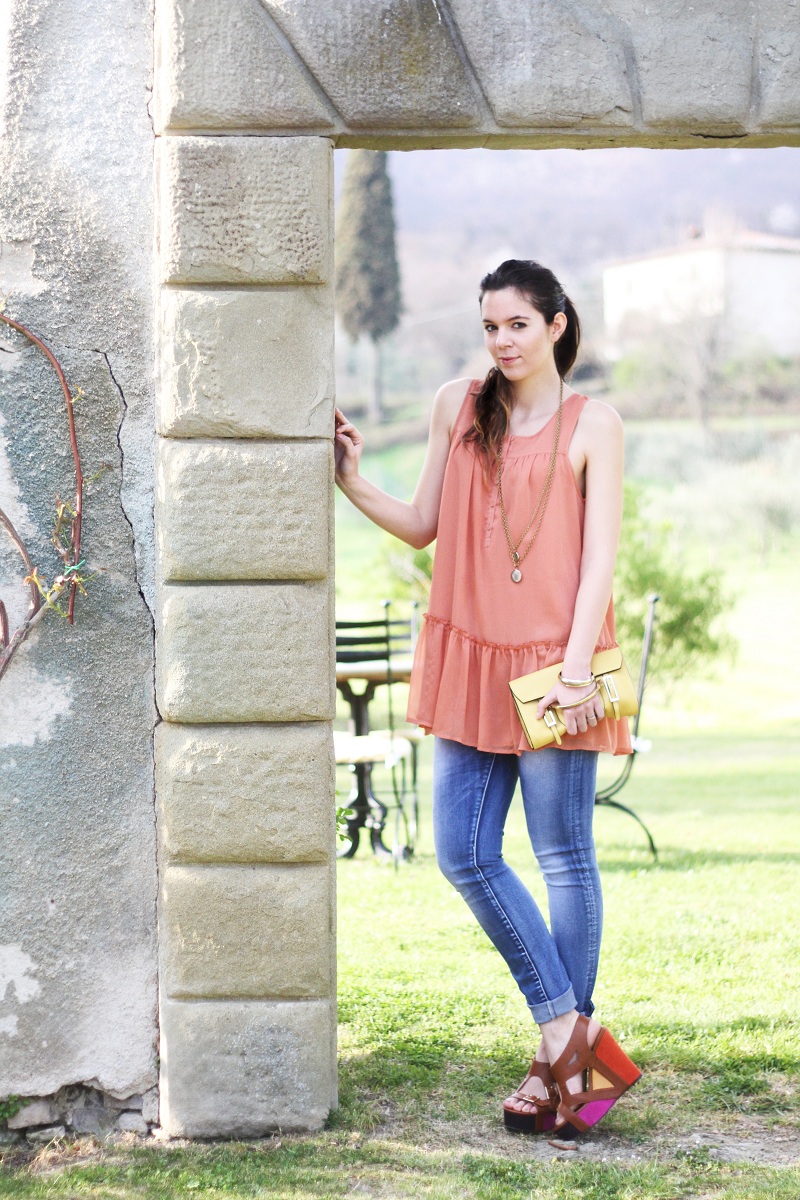 Buongiorno ragazze!! Buon lunedì prima delle vacanze di Pasqua! Come state? 
Io sono super carica e felice: 
non solo perchè domani sarò ospite di Linea Pelle a Bologna, insieme a tutte le mie amiche bloggers e perchè passeremo il weekend di Pasqua al mare (tempo permettendo), ma anche perchè ho appena trascorso un weekend straordinario! Sono stata infatti coccolata per due giorni da 
Villa Campestri
, uno stupendo 
Olive Oil Resort
 che si trova nel Mugello, tra Borgo San Lorenzo e Vicchio di Mugello. 
Immaginate una villa del 1200,
 una dimora storica, immersa in un parco enorme e circondata da olivi. Poi una piscina che si affaccia sul Mugello, una oleoteca per degustare l'olio, uno chef che prepara pietanze tutte a base di olio extravergine di oliva, una SPO (Non SPA, ma SPO in quanto i trattamenti, ovviamente sono all'Olio di Oliva!) e un silenzio super rilassante. Bè, adesso avete capito perchè, dopo
 un massaggio Kobido al viso a base di Olio di Oliva
, una degustazione presso l'oleoteca dei migliori olii in circolazione (Tra i quali anche quello di Campestri) e una cena a base di tagliata e salumi di cinta, la mia settimana può ripartire alla grande! Vi lascio le foto e il look del primo giorno (Ho optato soltanto per un po' di matita e burro cacao, per lasciare respirare la pelle per un giorno) e domani vi farò vedere invece il look e le foto del secondo giorno di permanenza! E voi, siete mai state in una struttura del genere? Un bacio a tutte e ci sentiamo nel pomeriggio!
Good morning girls! Happy monday! How are you? I'm super happy and full of energy! Why? Tomorrow I will be in Bologna together with all my blogger friends and some international bloggers for Linea Pelle then I'll spent my Easter weekenad at the seaside. Well, and moreover, I'm super full of energy thanks to my weekend at 

Villa Campestri Olive Oil Resort

, a beautiful resort in Mugello area (Tuscany) located near Borgo San Lorenzo and Vicchio di Mugello. Can you imagine a 1200 countryside villa surrounded by a huge park with olive trees? Then a beautiful place in which to taste the best olive oils of the entire world, a wonderful chef that makes olive oil dishes (also cakes!) and then the SPO (not SPA but SPO since all the treatments are made with olive oil!). During my weekend there, in Villa Campestri, I enjoyed a beautiful Kobido Olive Oil treatment, a olive oil testing and an amazing dinner with Cinta salami and steak. Then, you know, my week it's ready to start! Here the pictures of the first day, my first day outfit (very simple with almost no makeup). Tomorrow I'll show you more! Have a nice morning, let's talk this afternoon! 
Condividi