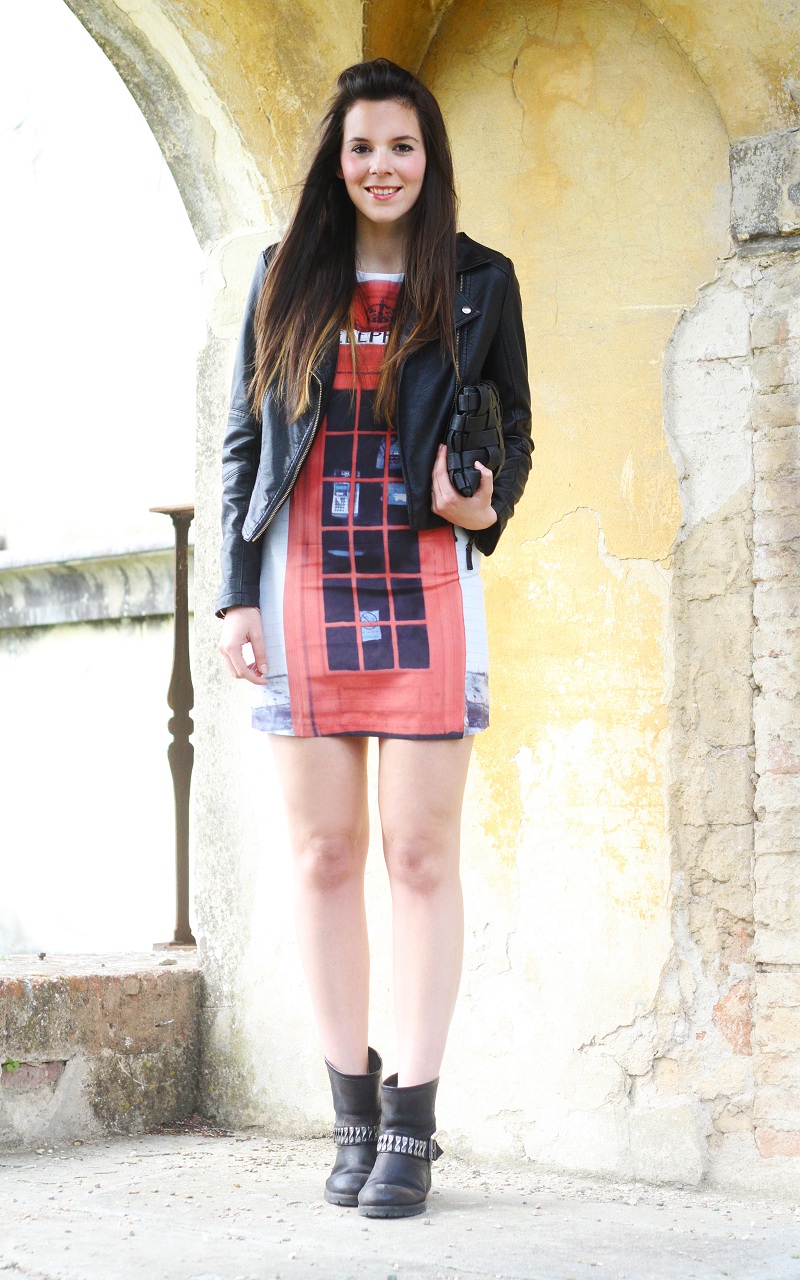 Buongiorno, buongiorno, buongiorno! Pronte per  una nuova settimana? Dopo
la danza del sole annunciata venerdì
(ehehehe) questo weekend effettivamente mi ha regalato dei
piaaacevolissimi momenti di sole
e temperatura finalmente primaverili che mi hanno permesso di indossare il mio nuovo vestitino a tema
very british,
anche se sempre abbinato a biker boots e chiodo in pelle. Speriamo che il tempo rimanga così almeno fino al 25! E voi? Passato un buon weekend? Ci sentiamo nel pomeriggio: vi farò ascoltare
un'intervista radiofonica
che ho fatto qualche tempo fa e che finalmente sono riuscita a recuperare! Un abbraccio a tutte e vi auguro una buona giornata!
 Good morning, good morning, good morning! Are you ready for a new, amazing, week? This weekend has gifted me with some sunny moments with spring temperatures (Finally) that allowed me to wear my new British style dress even if still paired with leather bikerboots and jacket! I hope the weather will be warm and sunny almost until the 25th of april (holiday in Italy). And you? Have you spent a good weekend? Let's keep in touch: this afternoon I'll let you hear about my radio interview! A big hug and have a nice day!
Condividi