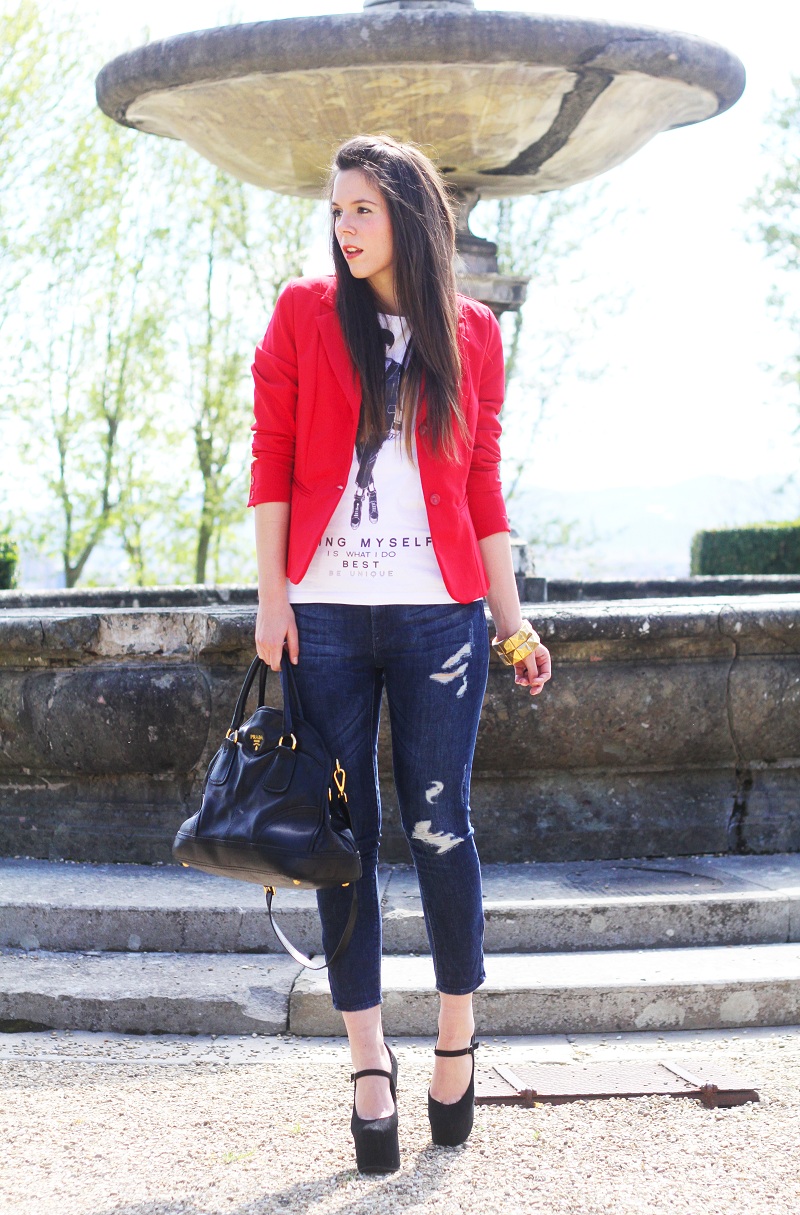 Buongiorno carissime! Come state? Pronte per il weekend? Le previsioni sembrano clementi, almeno da me: non ci spero troppo ma sono arrivata al punto di essere disposta anche a provare la danza del sole per avere qualche bella giornata come quella di queste foto, scattate soltanto un paio di giorni fa! Questo è
un outfit che mi piace particolarmente:
sarà il rosso della giacca
Silvian Heach

,
i pantaloni che bramavo da tempo o le mie Jeffrey Cambell Night Walk! Spero che vi piaccia, come sempre fatemi sapere che cosa ne pensate! Un grande abbraccio ad ognuna di voi!

Good morning girls! How are you? Ready for the weekend? The weather contitions seems to be better then this week: I hope so, I would like to enjoy some beautiful sunny days! This is the outfit I wore a couple of days ago and that I love so much, probabily thanks to the red Silvian Heach jacket or to the Night Walk Jeffrey Campbell! Hope you'll like! As always, let me know what do ou think! A big hug to you girls!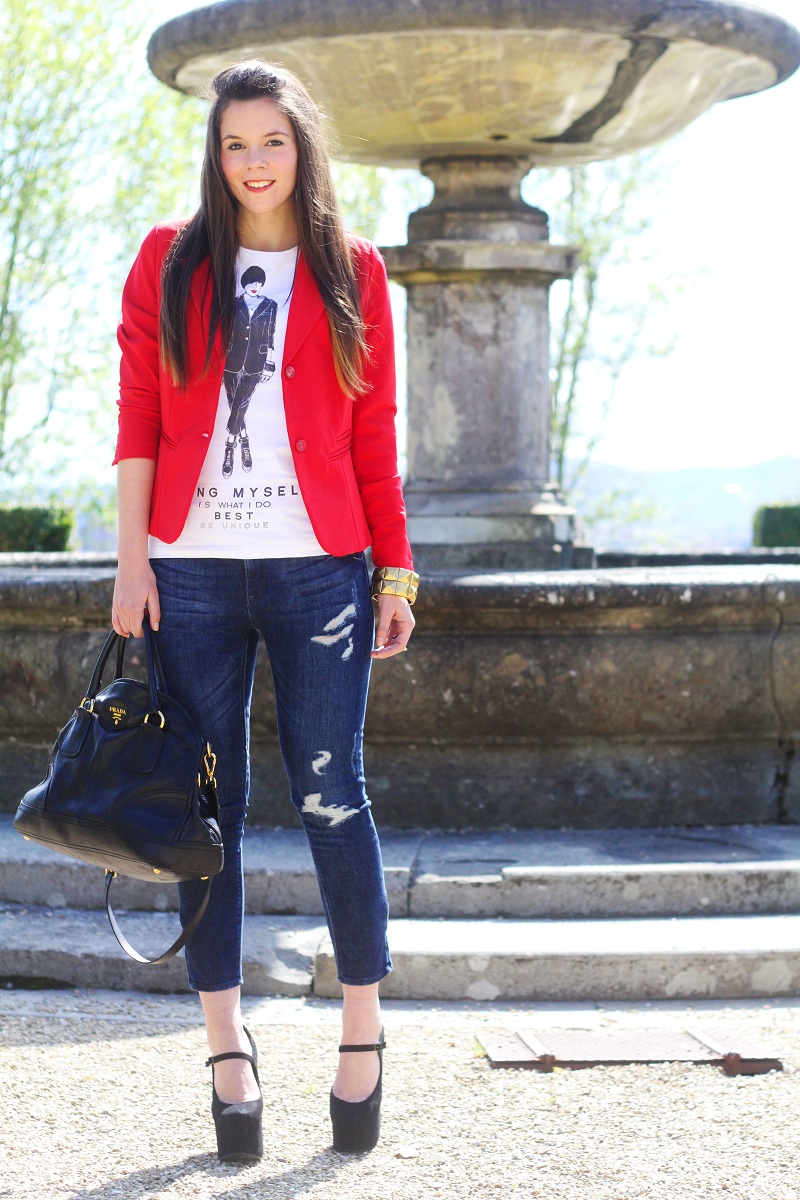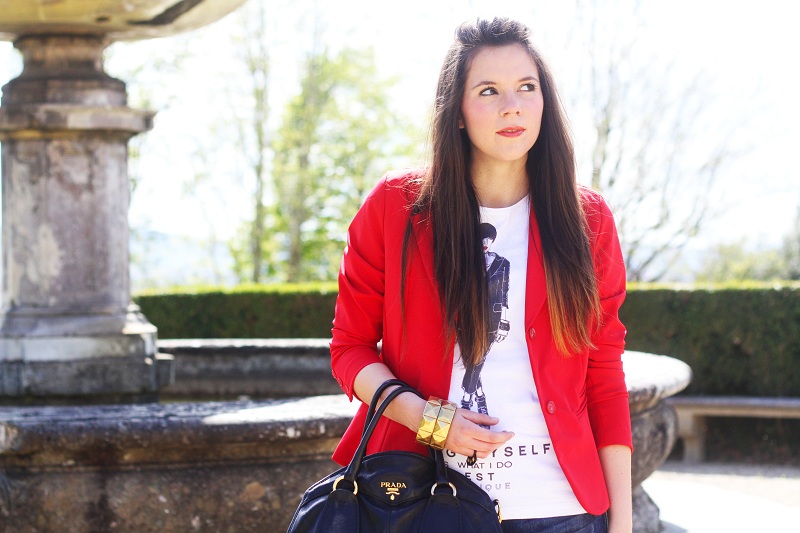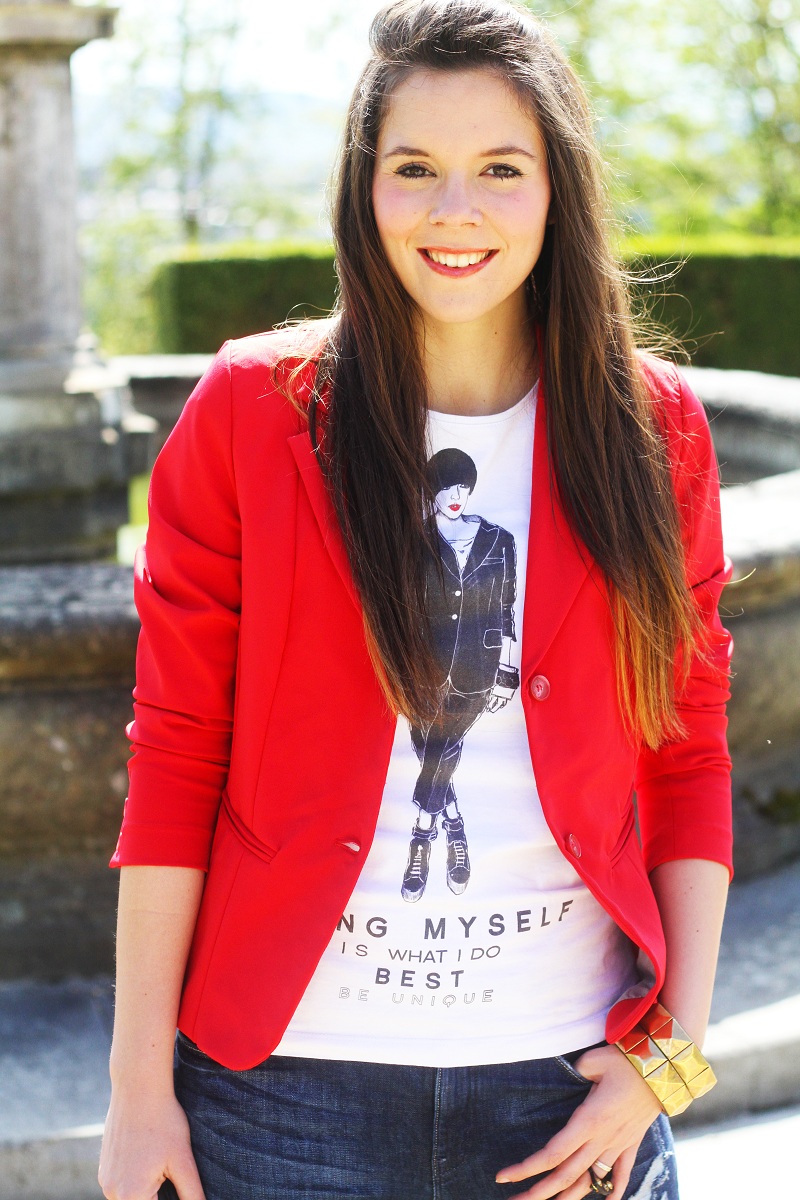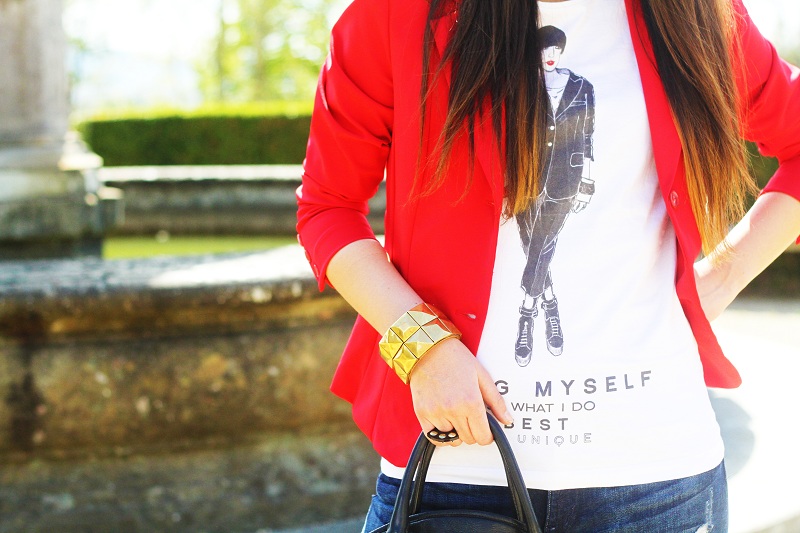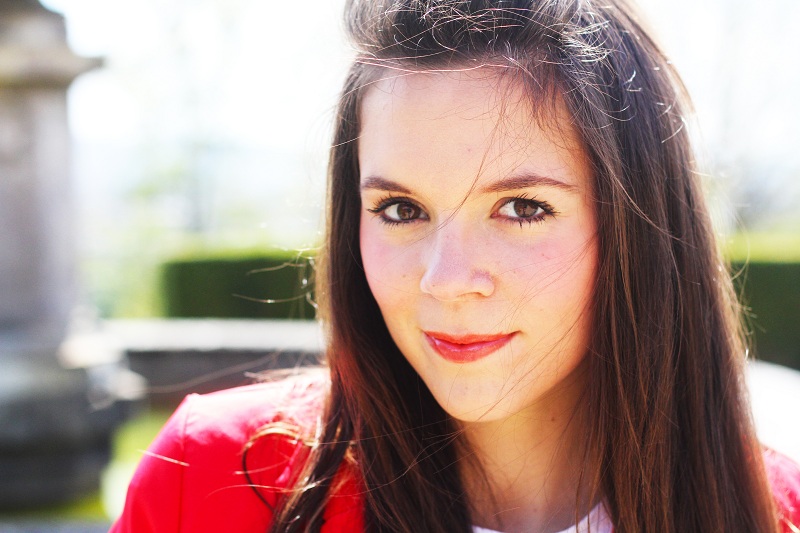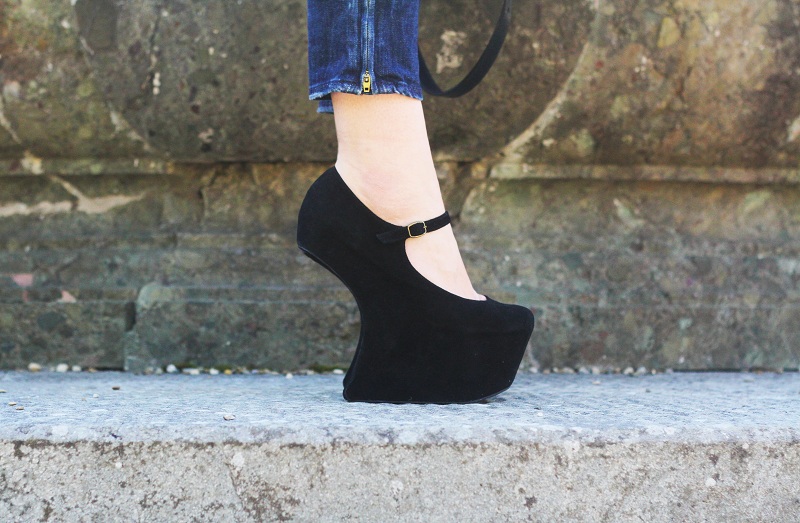 I'M WEARING:
PANTS: 

H&M
TEE: 

LUXSOCIETY (old)
BAG: 

PRADA 
Condividi