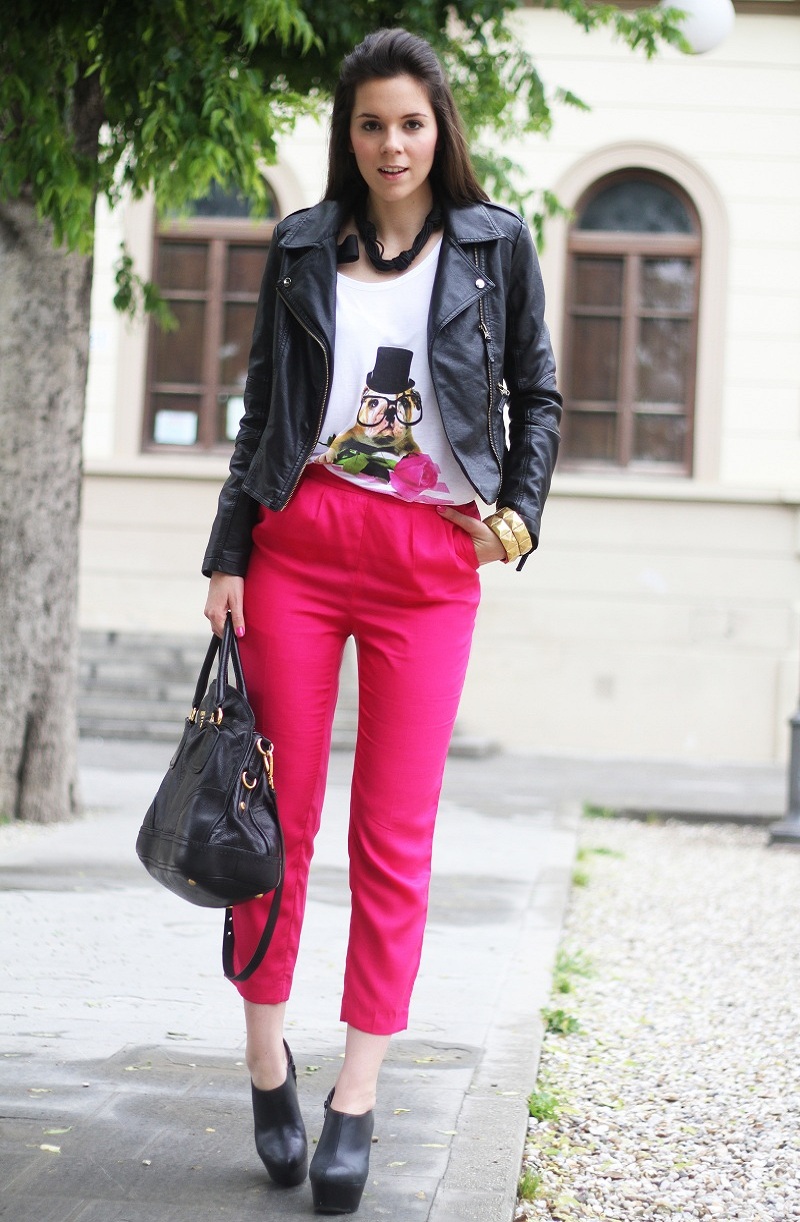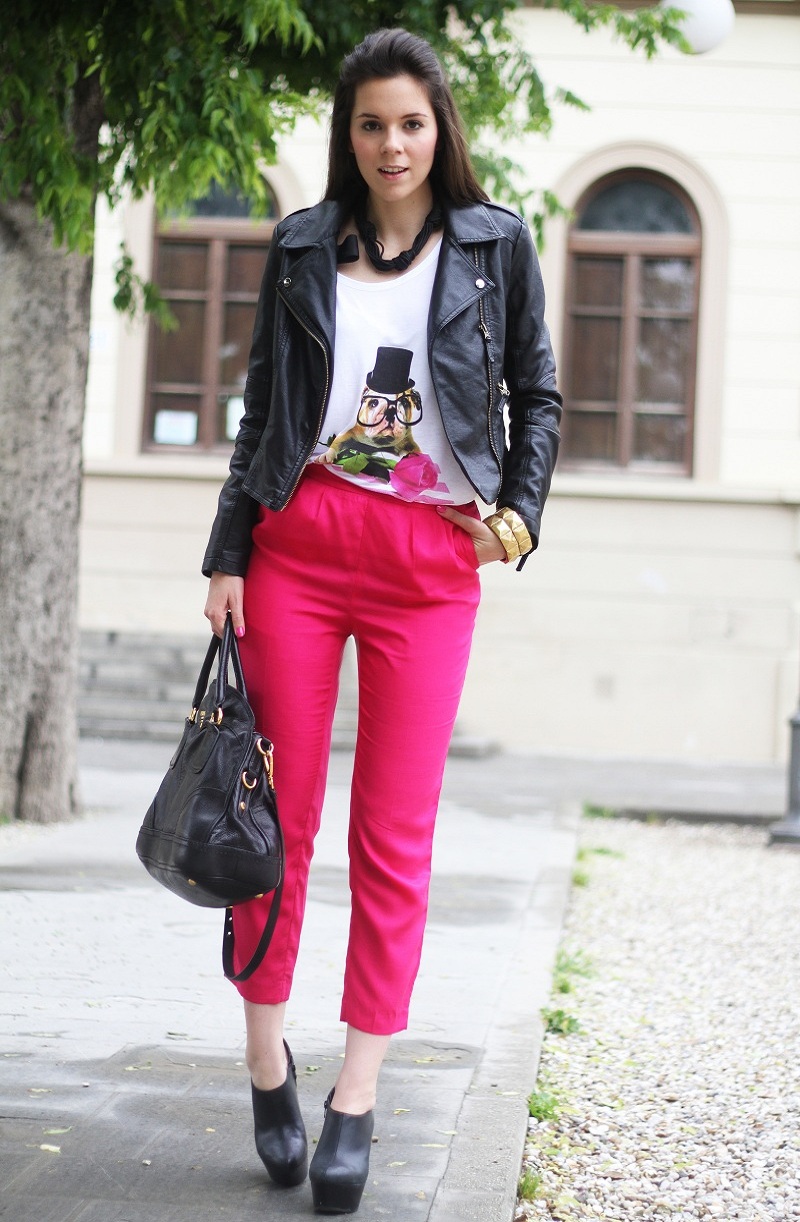 Buongiorno ragazze!! Chi di voi sta facendo ponte e chi di voi invece lavora? Io ieri sono stata a Forte dei Marmi per
l'inaugurazione del nuovo store

Pepita
(Come avrete letto su
Facebook

,

Twitter
e Instagram). Vi farò vedere tutte le foto dell'evento e vi farò vedere di più di quello che è lo spirito Pepita nel pomeriggio, intanto vi lascio
l'outfit che ho indossato per l'evento
. Originariamente l'outfit doveva essere composto da sandali e niente giubbino: ma il sole ha deciso di abbandonarci proprio domenica! Ho quindi optato per un look femminile, composto da fucsia e naturalmente dalla divertentissima tee firmata
Pepita
e che ho deciso di rendere grintoso grazie al chiodo e alle zeppe! Fatemi sapere che cosa ne pensate! Ci sentiamo nel pomeriggio allora, un abbraccio a tutte!
Good morning girls! Yesterday I went to Forte dei Marmi (Tuscany seaside) to enjoy the big opening of the new Pepita store. I'll show you guys pictures of the event and I'll show you more about Pepita energy this afternoon on the second post. In the meanwhile here the outfit I wore for the event. At the beginning the outfit would be created with high sandals and without jacket but the day has been rainy and so I changed my outfit with something feminine (the pink pants + the super funny Pepita tee) and something fierce like the leather jacket and the wedges. Let me know what do you think! Let's talk in the afternoon, a big hug! 
Pics by Giovanni Gambassi 
Post production by Gabriele Colzi
JACKET:

SHEINSIDE
SHOES:

 
I LOVE SHOES
 RAY 
SARENZA
BAG:

PRADA
MAKEUP:
DIOR
WANNA FOLLOW MY ADVENTURES?
Follow me on Instagram @ireneccloset
Follow me on Pinterest @ireneccloset 
Follow me on Twitter @ireneccloset
Follow me on Bloglovin  
HERE 
Condividi