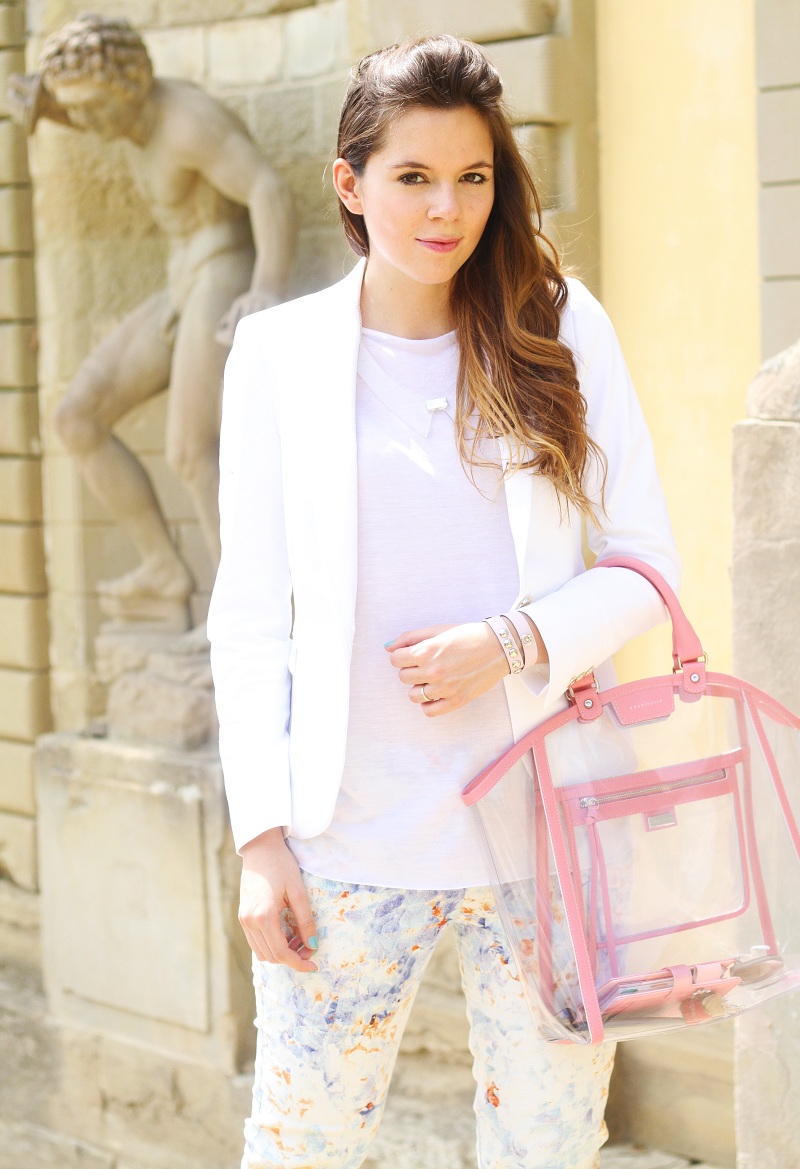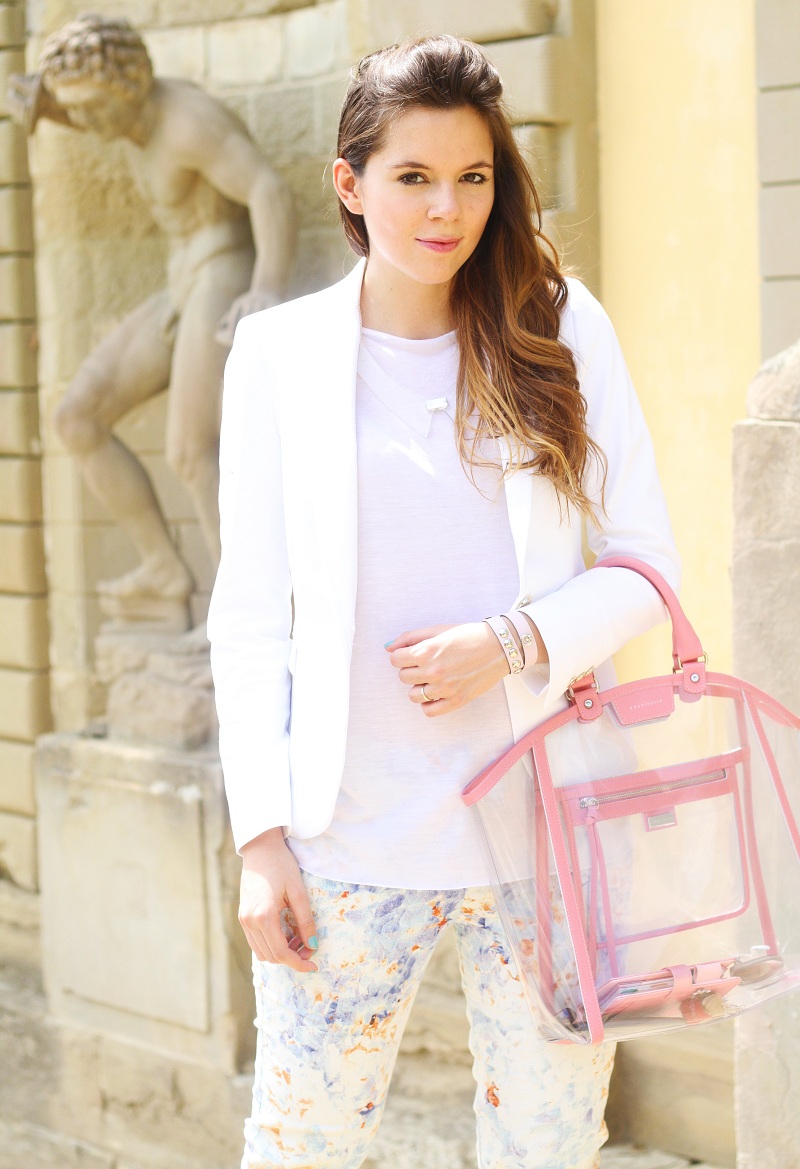 Buongiorno care fanciulle! Oggi vi propongo delle fotografie scattate qualche giorno fa presso un luogo a me carissimo, 
la villa Medicea di Castello
 o Villa Reale i cui giardini sono paragonabili per bellezza solo a quelli più celebri di Boboli o della Villa Medicea di Petraia ed è per questo che sono considerati essi stessi un museo e al suo interno un team permanente di giardinieri ci lavora ogni giorno. E' semplicemente stupenda: è praticamente sconosciuta al turismo di massa ed ogni volta che andiamo sembra di entrare in un giardino segreto, pieno di profumi di limoni, piante aromatiche e fiori. L'ingresso è gratuito ed è aperta fino al tramonto e chiusa il lunedì. Fateci un salto se passate da queste parti! In realtà ho già scattato molte volte qui, essendo a due passi da dove vivo, per cui potete vedere
 altri scorci del giardino in questi outfit:
QUI
, 
QUI
,
QUI
. Nei prossimi outfit vi farò vedere di più! L'outfit di oggi? Bianco e rosa dove la protagonista indiscussa è la shopping 
Coccinelle 
trasparente e bordata in pelle rosa, colore ripreso dalla fantasia dei pantaloni, acquistati per meno di 20 euro da Primark (Lo amo!) e dalle scarpe di Steve Madden che avevate già visto 
QUI

.
 Spero che questo look vi piaccia! Vi abbraccio forte forte e ci sentiamo nel pomeriggio :)
 Good morning beautiful girls! Today I would like to share with you the pictures shoot some days ago at the medicean Villa of Castello, just a few minutes outside Florence. The gardens of this villa are beautiful as the more famous one like Boboli or Villa Petraia end they are a real open air museum! This garden is simply gorgeous: since it is almost unknow from the mass tourism, everytime you enter the gate, well, it seems to be into an enchanted secret garden with this amazing scent of flowers, lemon trees and mediteranean plants! I have already shoot some pictures here, you cand find more views of the garden 

HERE

, 

HERE

 and 

HERE

! I'll show more with the next outfits, I promise! Today outfit? White and Pink with my Coccinelle PVC and leather shopping bag paired with my new Primark pants (love them!) and the Steve Madeen shoes that you have already seen 

HERE

. Hope you'll like this oufit! A big hug and let's talk this afternoon!
Condividi