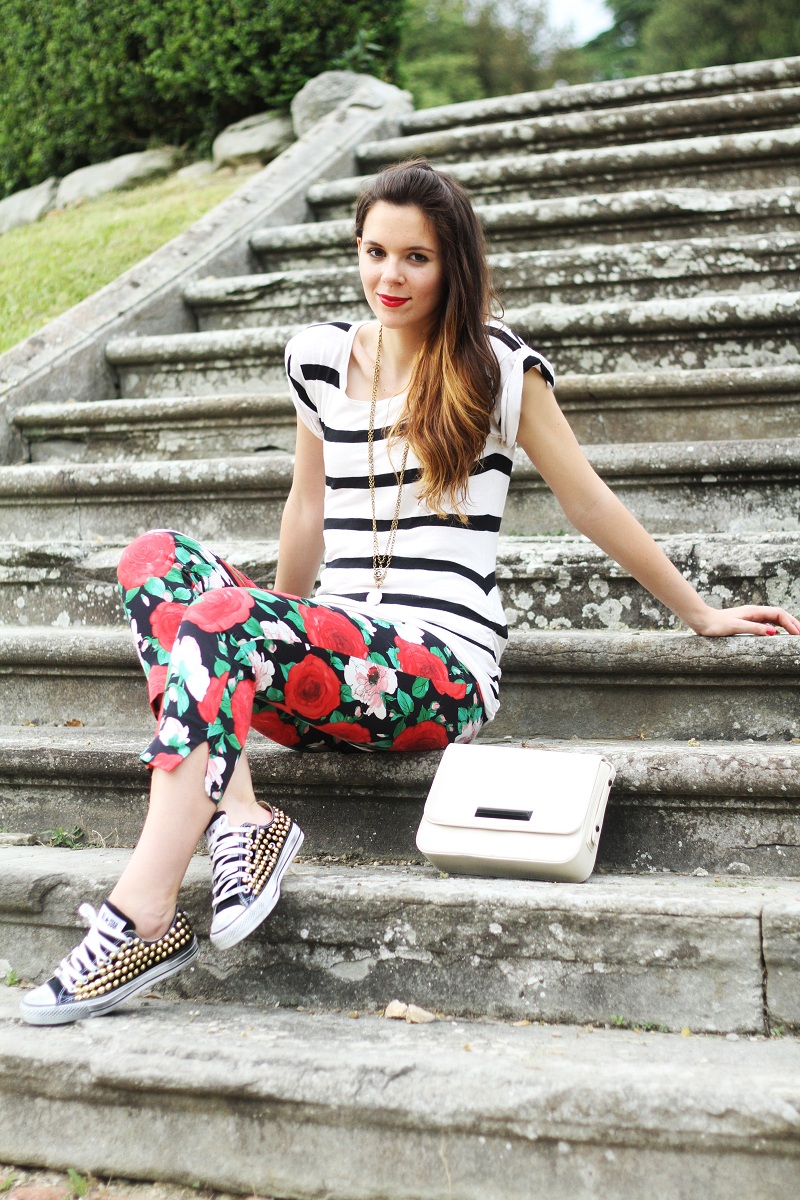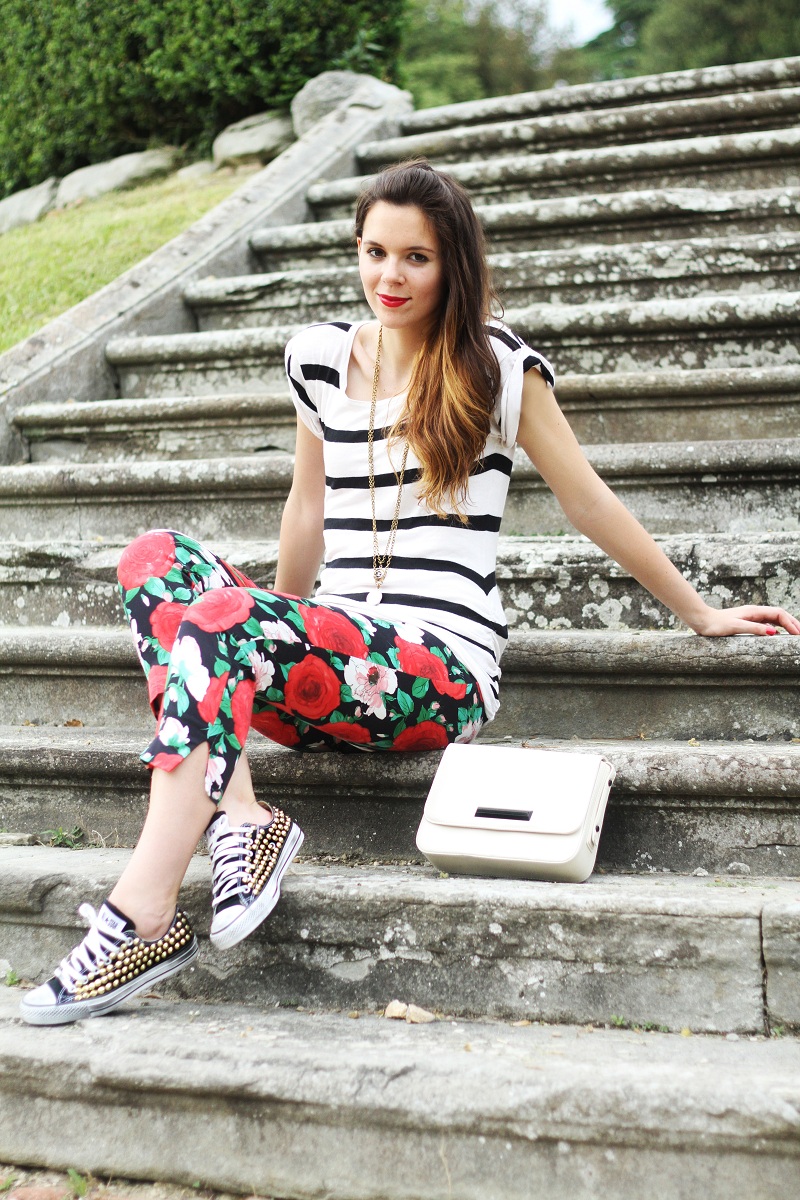 Buongiorno ragazze! Vi scrivo mentre preparo le valigie:
sono in partenza per Valencia
dove rimarrò per due giorni insieme al team di
Chicisimo:
non vedo l'ora di farvi sapere tutto! E a tema Spagna… Se mi seguite su Instagram (@ireneccloset) e su
Facebook
, forse sapete già qualcosa. Circa un mese fa, ho iniziato a collaborare con
Fashion Salade
,
il portale spagnolo sotto il quale si trovano bloggers come Lovely Pepa o Dulceida. (Continua..)
Good morning girls! I'm writing you while packing: I'm leaving for Valencia where I'll stay two days together with Chicisimo team: can't wait to let you know more! And talking about Spain.. If you follow me on Instagram (@ireneccloset) and on
Facebook
, maybe you'll already know something about that. Since a month I'm collaborating with Fashion Salade, the spanish website in which bloggers like Lovely Pepa or Dulceida are part of (To be continued..)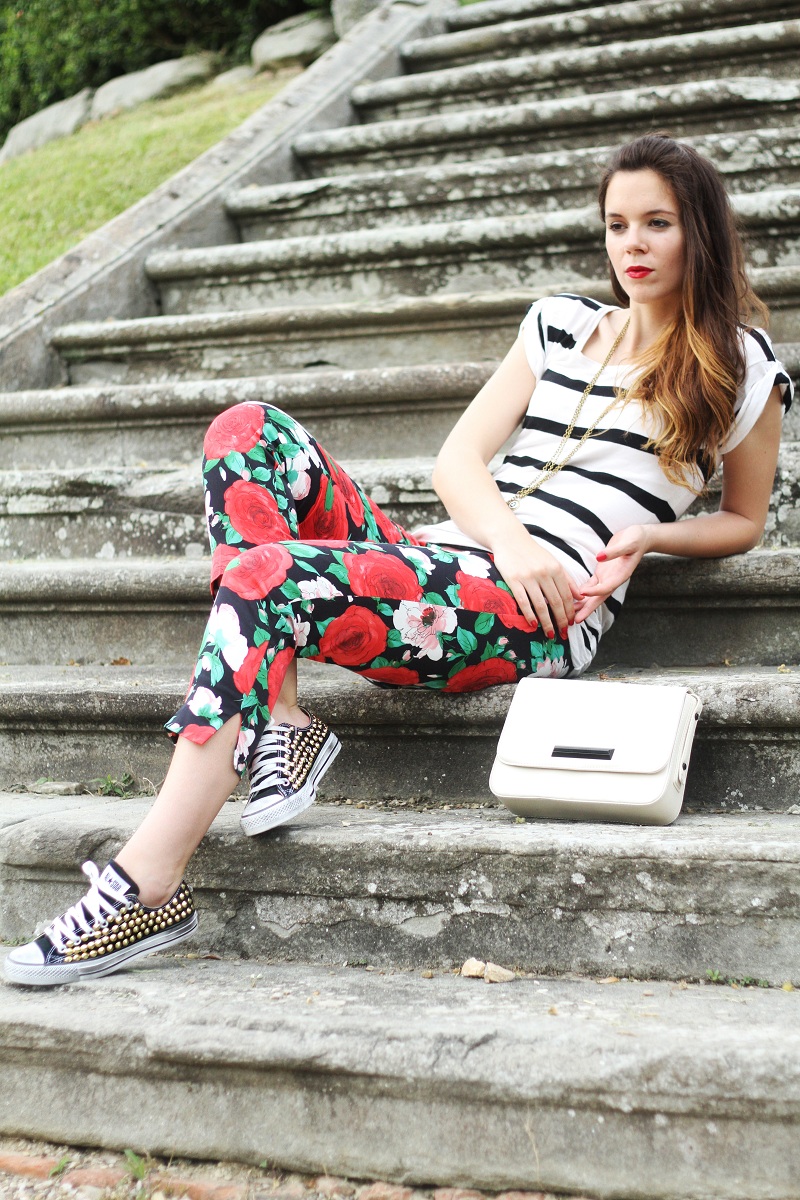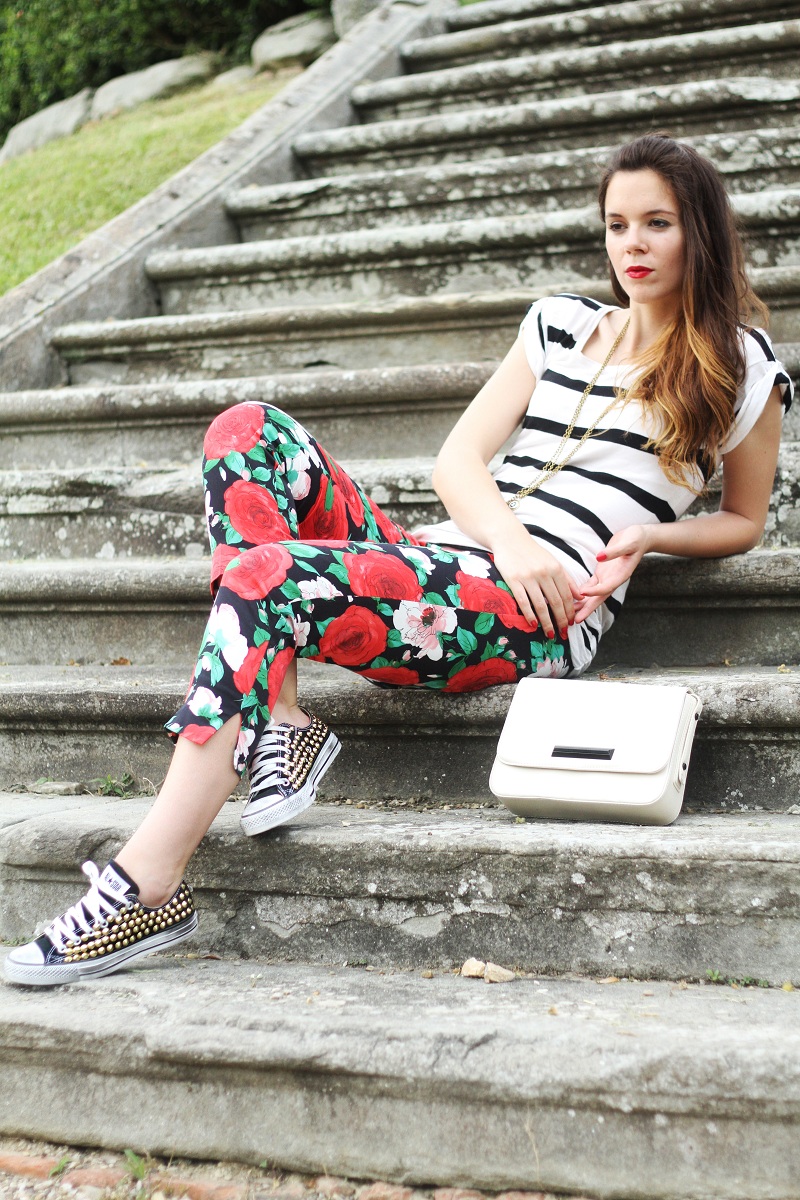 Sono andata con loro a Madrid per uno shooting particolare, ho scattato per un famoso marchio americano (Non vedo l'ora di farvi vedere tutto!) e poi, quello che vi faccio vedere oggi. Mi è stato chiesto di creare quattro outfit esclusivi per Fashion Salade a tema "Mix and match, colours and patterns" in cui indossare uno stesso capo su questo tema e crearci intorno quattro outfit rispettando il mood.


I went to Madrid with them to shoot a spectacular shooting and I have done also something for a special american brand (I'll show you everything soon!). Then I have done something more! Fashion Salade asked me to create 4 exclusive outfits on the theme mix and match "Colours and patternes" in which to wear up the same item for 4 differents looks.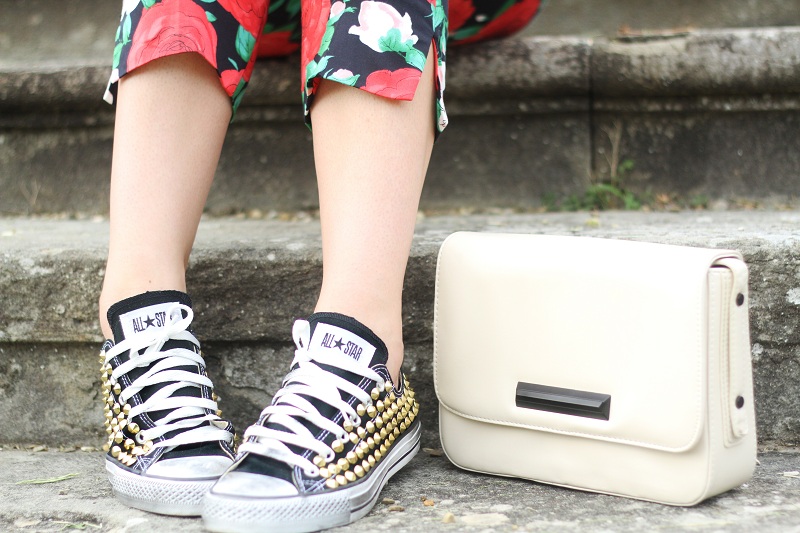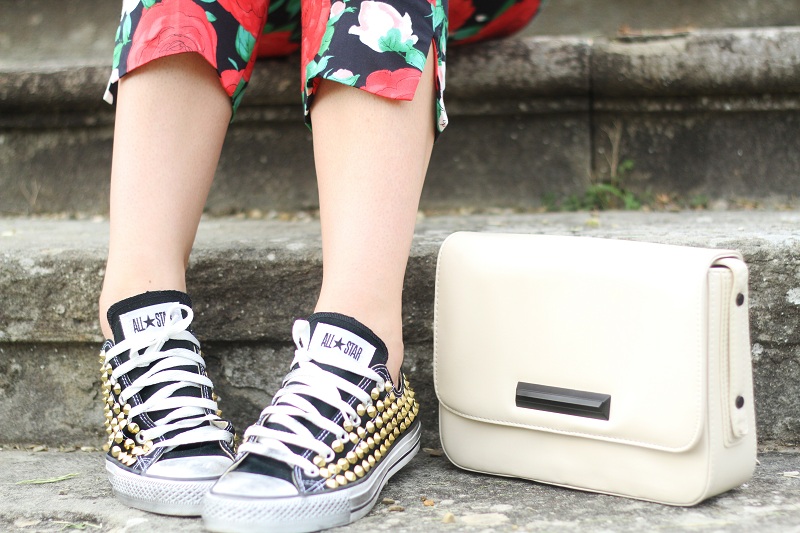 Il capo in questione che ho deciso di interpretare è il pantalone fiorato di Sandro Ferrone. Oggi sul blog vedrete un'interpretazione mix and match di questo pantalone che ho deciso di abbinare con le righe (!) mentre su Fashion Salade, proprio QUI, potete vedere gli altri outfit creati (Piano piano vi mostrerò tutto anche sul blog!). Fatemi sapere che cosa ne pensate degli outfit creati e quale è il vostro preferito! PER VEDERE TUTTI GLI OUTFIT QUI Domani vi farò vedere le ultime foto da Taormina :D


The item I decided to wear up is this floreal pants by Sandro Ferrone. Today on my blog I'll show you a mix and match interpretation of this item while on Fashion Salade, just HERE, you'll see all the outfits I created. Let me know what do you think and which is your fav! TO SEE ALL THE OUTFITS CLICK HERE. Tomorrow I'll show you more from Taormina!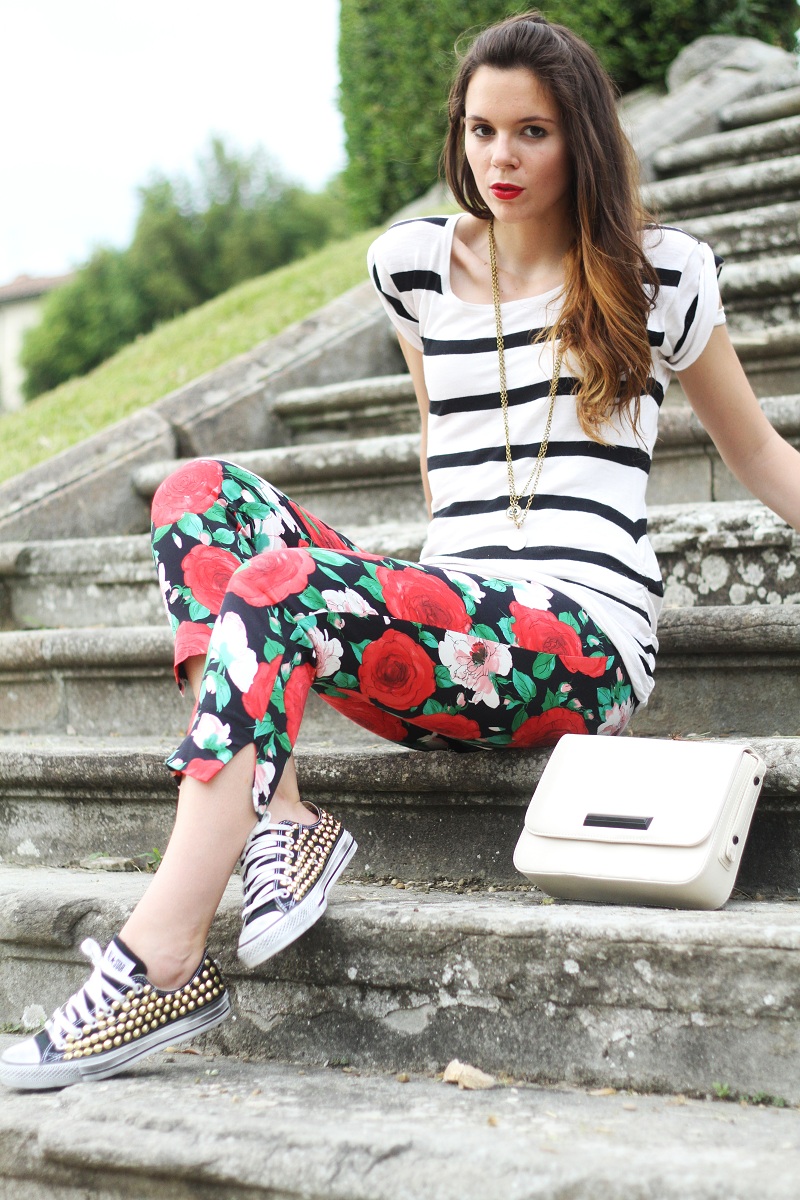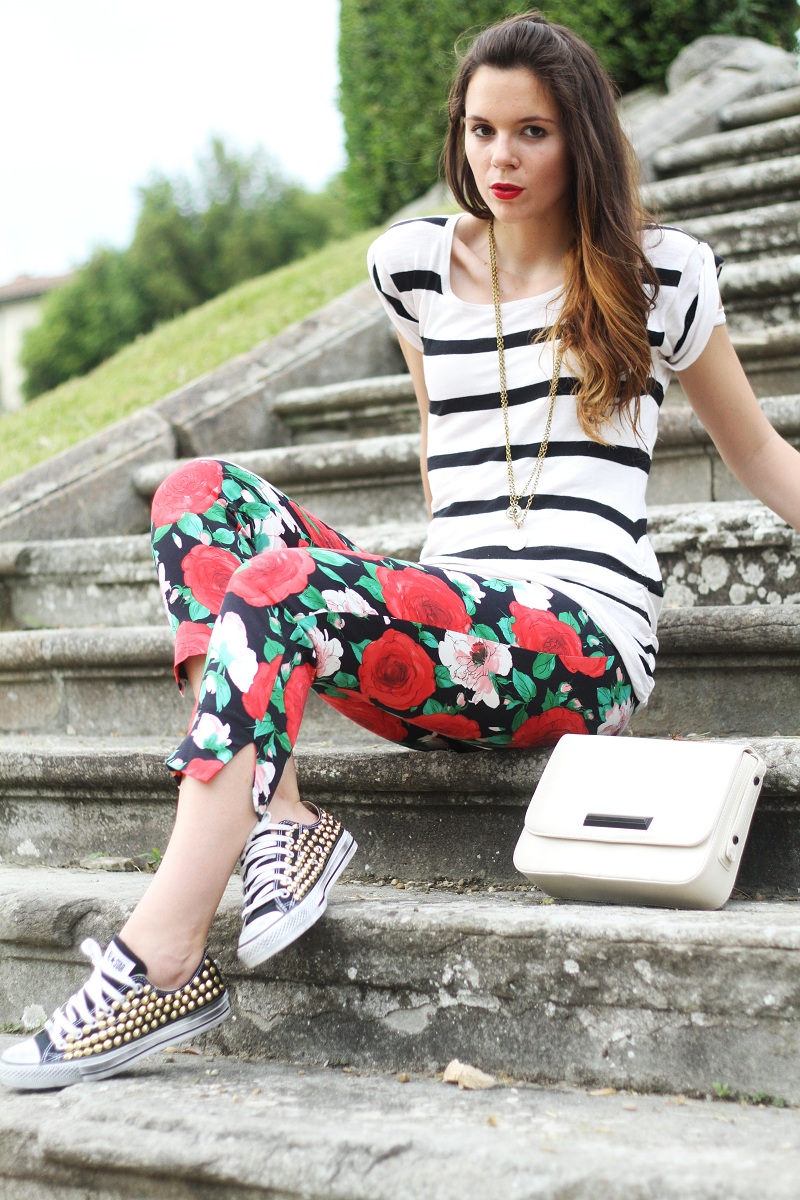 Pics by Giovanni Gambassi
I WAS WEARING
Condividi