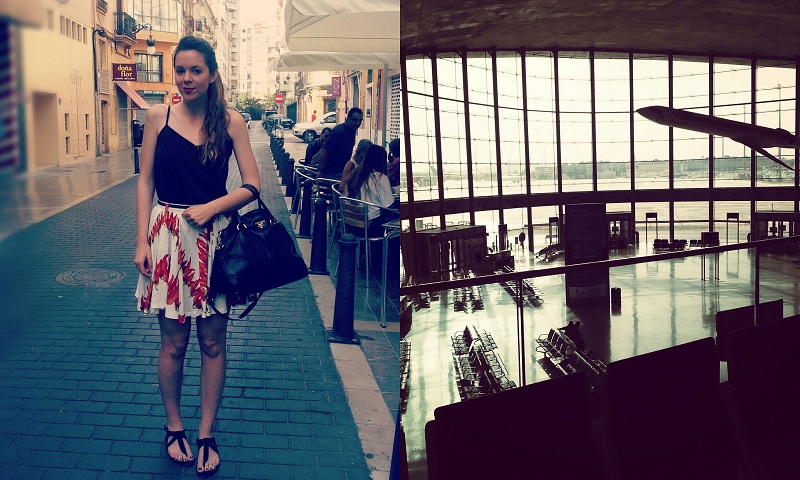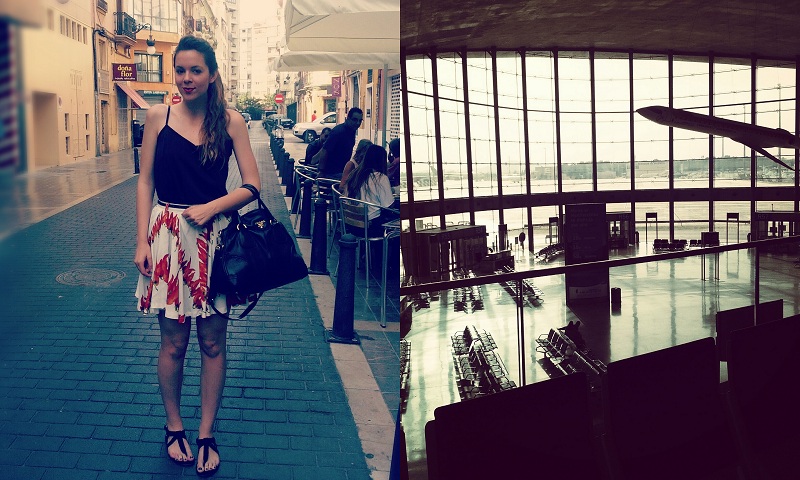 Mercoledì e giovedi sono andata a Valencia per una due giorni con il team di Chicisimo: lavoro come direttrice per l'Italia del portale dal 2010 e, come vi avevo detto ieri, ci credete se vi dico che ancora non avevo mai visto di persona il team? Bè, sono stati due giorni intensi ed incredibili (continua..)
On wednesday and thursday I went to Valencia to spend two days with Chicisimo team: I work as Chicisimo Italy director since 2010 and, as I told you yesterday morning, do you believe me if I tell you that I have never seen the team before? Well, as you can imagine they have been such intense and incredibile days (to be continued..)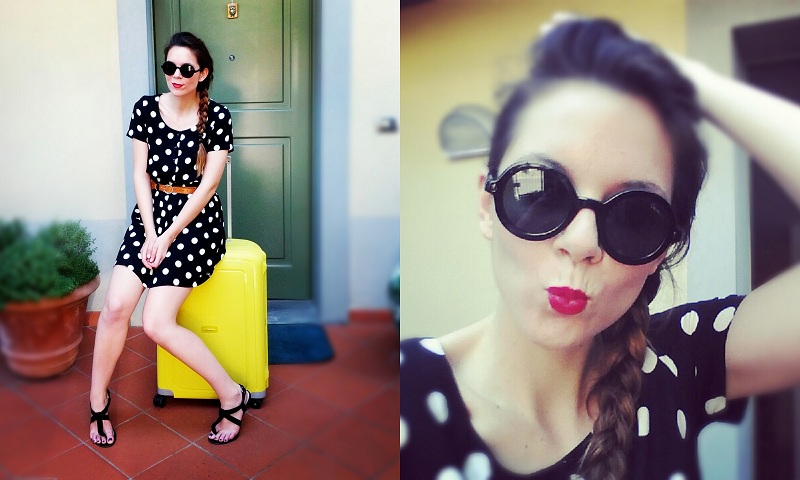 LEAVING FOR VALENCIA
Il mio outfit da viaggiatrice: outfit a pois, occhiali Armani (Li avete visti proprio
ieri
) e la mia nuova super valigia Samsonite gialla :D
My traveller outfit: a pois dress, Armani sunnies (You have already seen them
yesterday
) and my new yellow Samsonite suitcase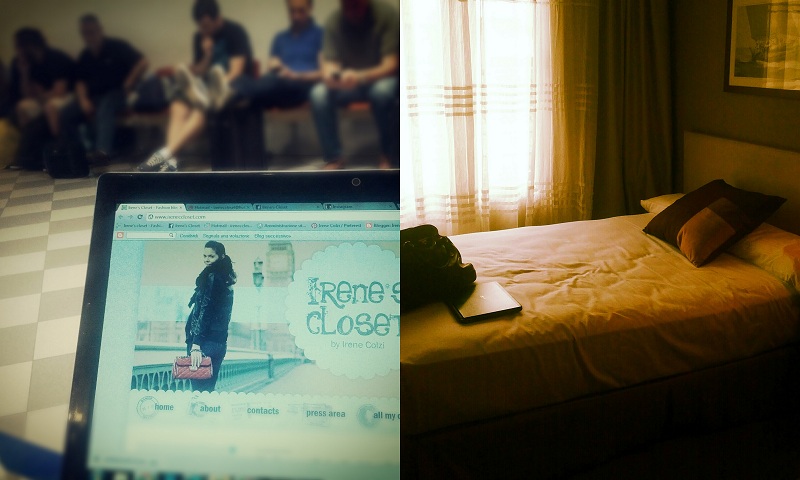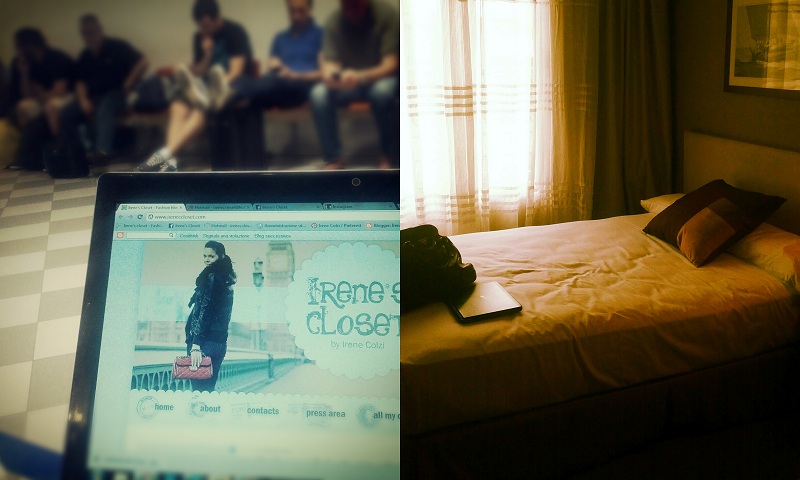 TRAVELLING IS ALWAYS BEAUTIFUL
Adoro gli aereoporti, adoro il movimento di persone di ogni nazionalità, adoro lavorare aspettando il volo e adoro avere una casa-hotel nuova in ogni parte del mondo!
I love airports, I love people from all over the world walking around the airport, I love travelling there before the flight departure and I love to have a new hotel – home in each part of the world!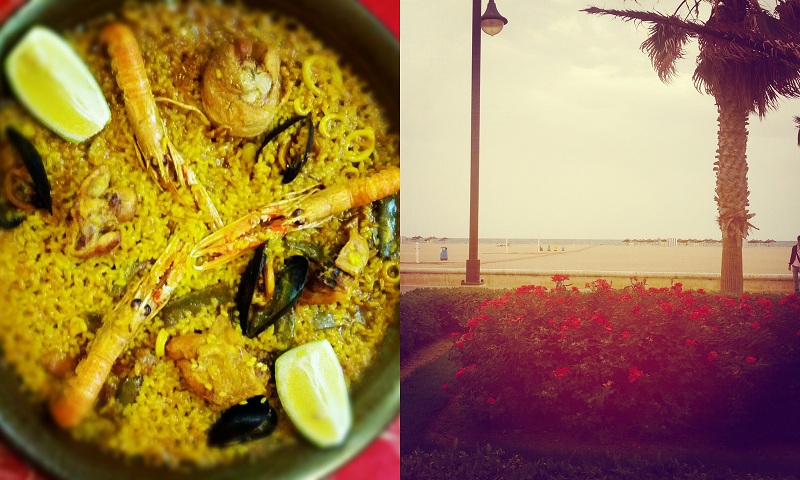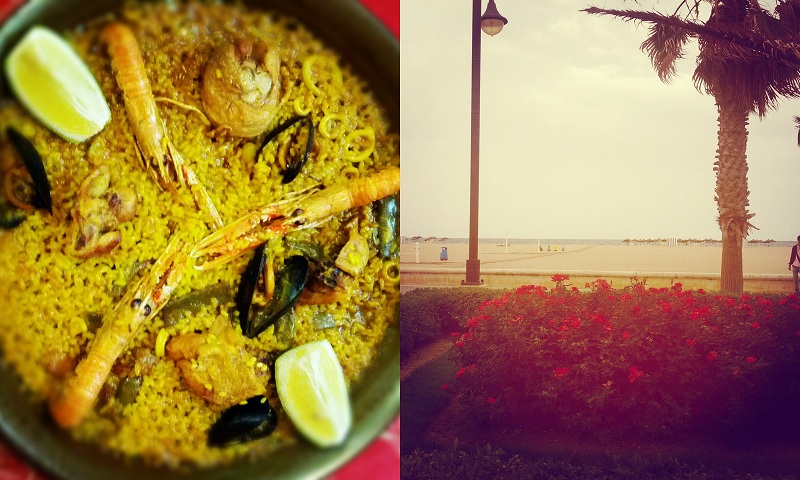 FIRST NIGHT WITH CHICISIMO TEAM
Appena arrivata, proprio di fronte al mare (E vicino al circuito di Formula 1, presente?) ci siamo goduti la tipica paella alla Valenciana insieme ad un buon piatto di Jamon Serrano e, nemmeno a dirlo, davanti ad un maxi schermo con la partita Spagna – Portogallo!
As soon as I arrived in Valencia we went just in front of the beautiful seaside (And just near the Formula1 camp, you know?). Here we eat such an amazing Valencian Paella and Jamon Serrano while chatting and watching the Spain – Portugal match (So happy Spain won!)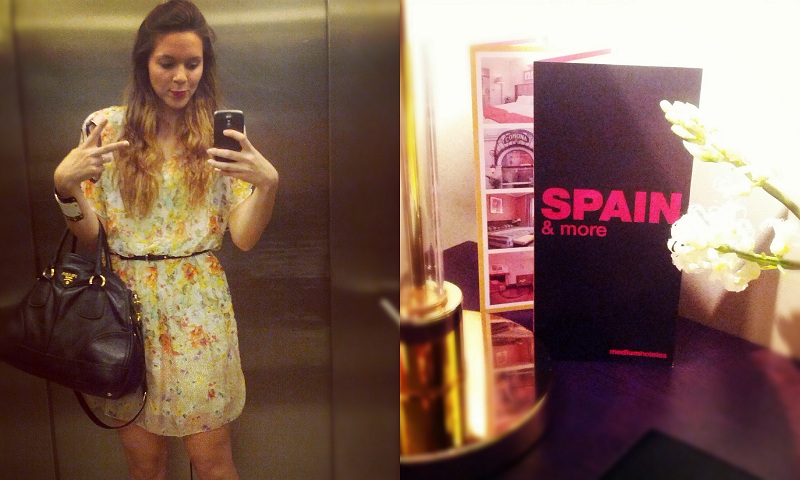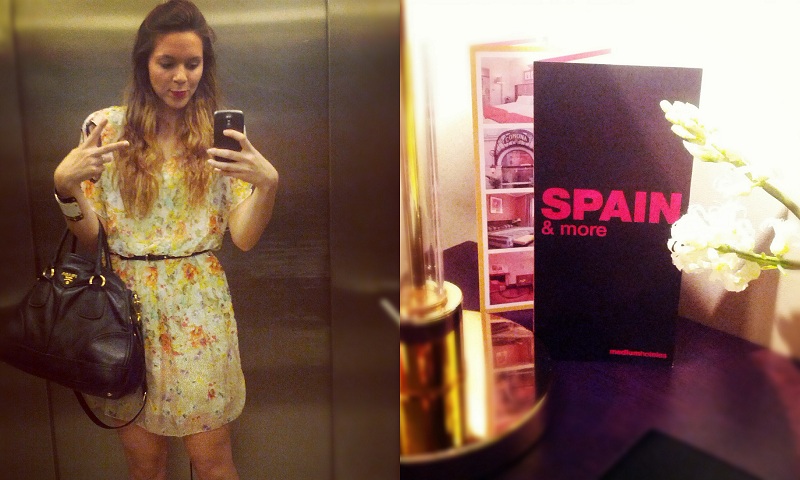 FIRTS DAY OUTFIT
Questo è l'outfit che indossavo per la cena sul mare: vestito Sandro Ferrone e la mia immancabile borsa Prada. In camera poi riflettevo sulla Spagna: questa è la terza volta in poco più di un mese che vado a trovarla (Prima 
Barcellona
 poi 
Madrid
ed infine Valencia!) e non potrei essere più felice.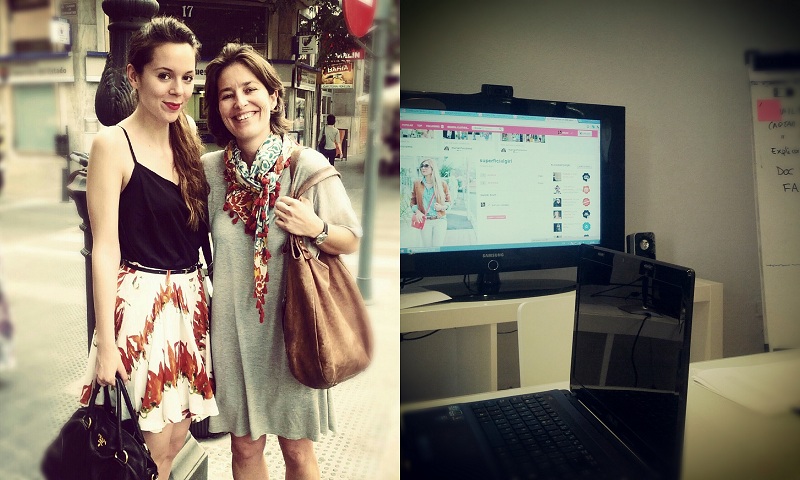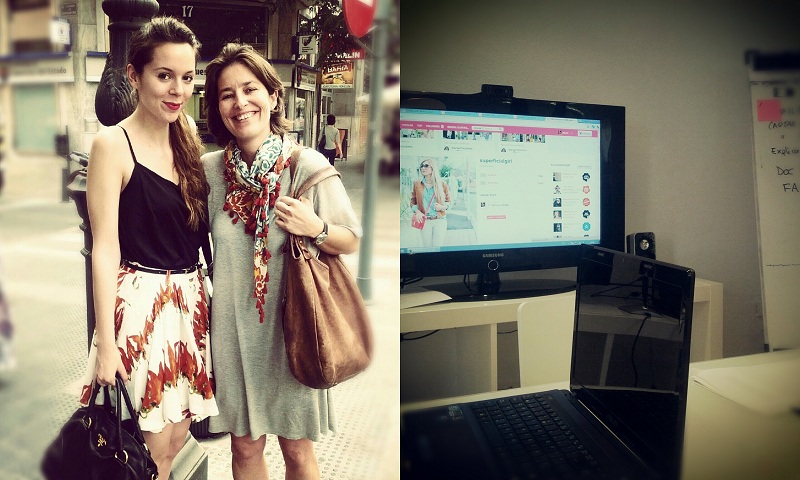 SHE IS MARIA!
Finalmente ho conosciuto il volto di Chicisimo, Maria. Sì, è dolce (e sorridente) come nelle email che ricevete se siete iscritte a Chicisimo! Durante il secondo giorno a Valencia abbiamo lavorato sulle novità che interesseranno Chicisimo: siete pronte?
Finally I met the girl of Chicisimo, Maria. Yes, she is sweet (and super smiling!) as you know from the email you receive if you are part of Chicisimo!During the second day in Valencia we worked hard on the news about Chicisimo: are you ready girls?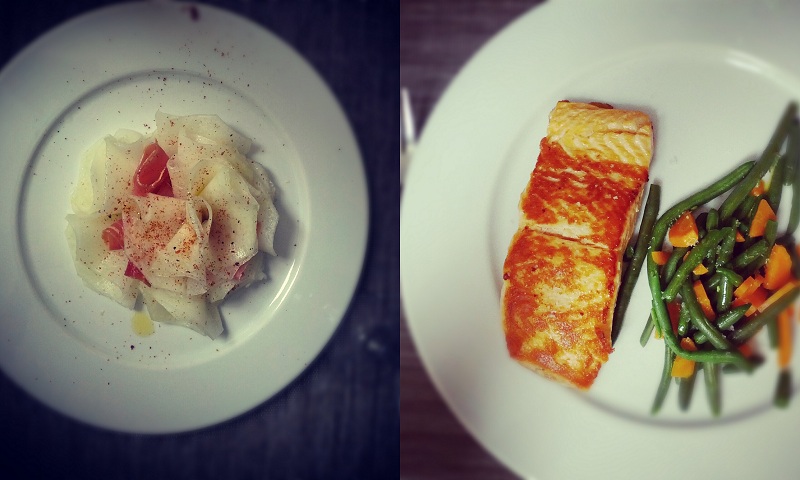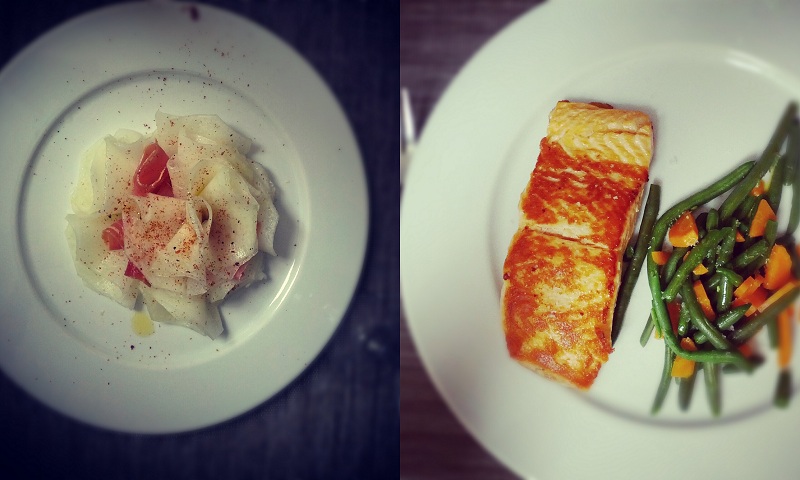 I LOVE VALENCIAN COOK!
Durante questi due giorni a Valencia il team di Chicisimo mi ha fatto assaggiare piatti davvero buonissimi: il melone con il jamon Serrano con marmellata e spezie e il pesce pescato nelle sue acque. Slurp!
During those days in Valencia, thanks to Chicisimo team, I have eaten such amazing typical dishes like the water melon with the Jamon serrano and Jam and the "Pescado del dia". Slurp!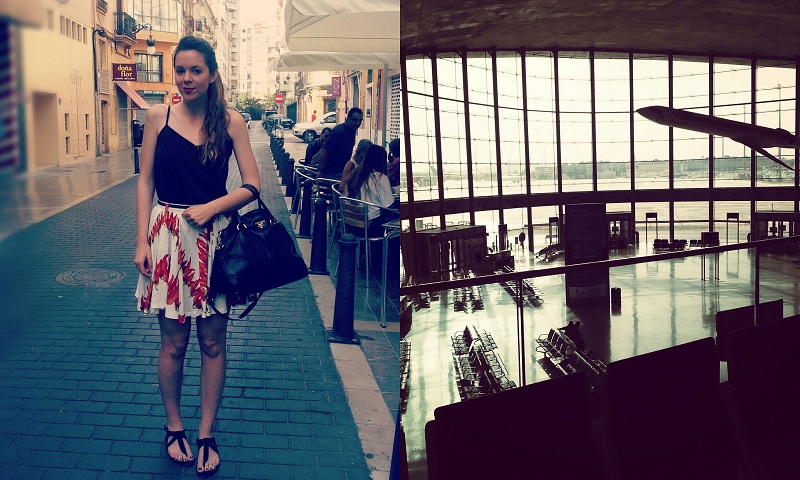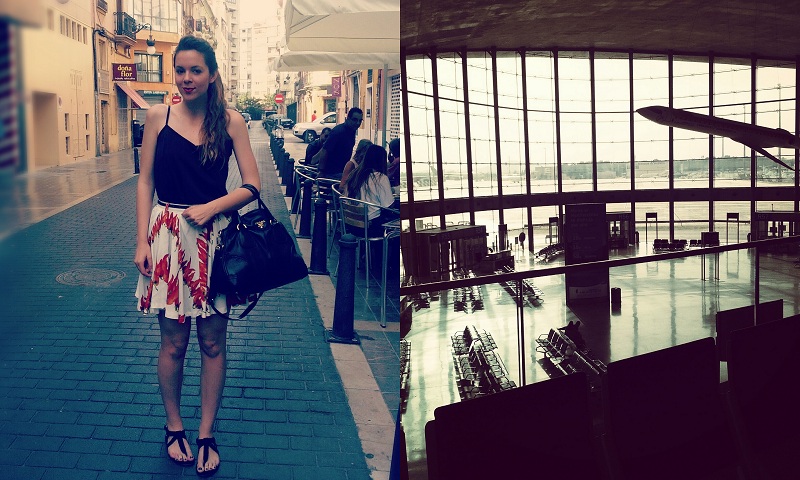 MY SECOND DAY OUTFIT
Per il secondo giorno a Valencia indossavo una fresca canotta in seta e una gonna peperoncino (Questo outfit lo indosserò nuovamente e ve lo farò vedere meglio!). Bye Bye Valencia, see you soon!
The second day in Valencia I wore a silk tank and peperoncini skirt (I'll show you this outfit better, soon!). Bye, bye Valencia, see you soon!
Condividi