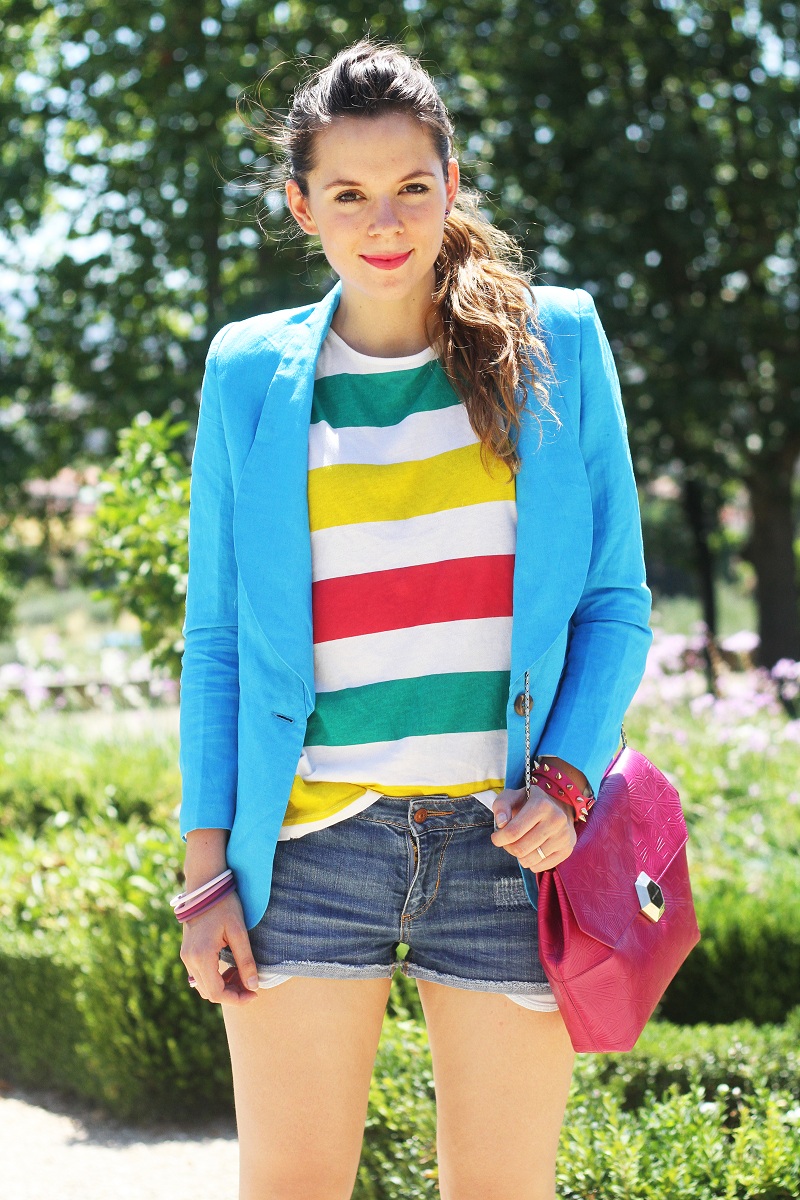 Prima di farvi vedere cosa sto combinando e che cosa sto indossando a Londra
(Potete vedere già molto sul mio
Instagram
@ireneccloset)  volevo farvi vedere l'outfit coloratissimo che indossavo lunedì pomeriggio, per le ultime commissioni prima della partenza ma che avevo già indossato alcuni giorni prima. Ballerine di ordinanza per la comodità, microshorts in denim di H&M, borsa fucsia (L'avevate vista l'ultima volta
QUI

)
e righe colorate (Le avevate viste l'ultima volta
in Sicilia l'estate scorsa
).  Che ne dite di questo outfit super allegro? Ci sentiamo domani con tuuuuuutte le foto da Londra :D Vi abbraccio forte ad una ad una, grazie mille per tutti i vostri messaggi ed email, siete uniche!

Before to show you girls what I'm doing in London and of course what I'm wearing (You can already see something
on my Instagram
@ireneccloset), I would like to show you the colourfull outfit that I was wearing on monday to enjoy some appointments before to leave. Ballerinas shoes, denim microshorts by H&M, fucsia bag (You have already seen it
HERE
) and colourfull stripes (You have already seen it
HERE
while in Sicily for Holidays). What do you think about this super colourfull outfit? Let's talk tomorrow with all the pics from London :D A big hug and thanks to read!

BAG:
 BVLGARI
 (L'avevate vista l'ultima volta 
QUI

)
Condividi