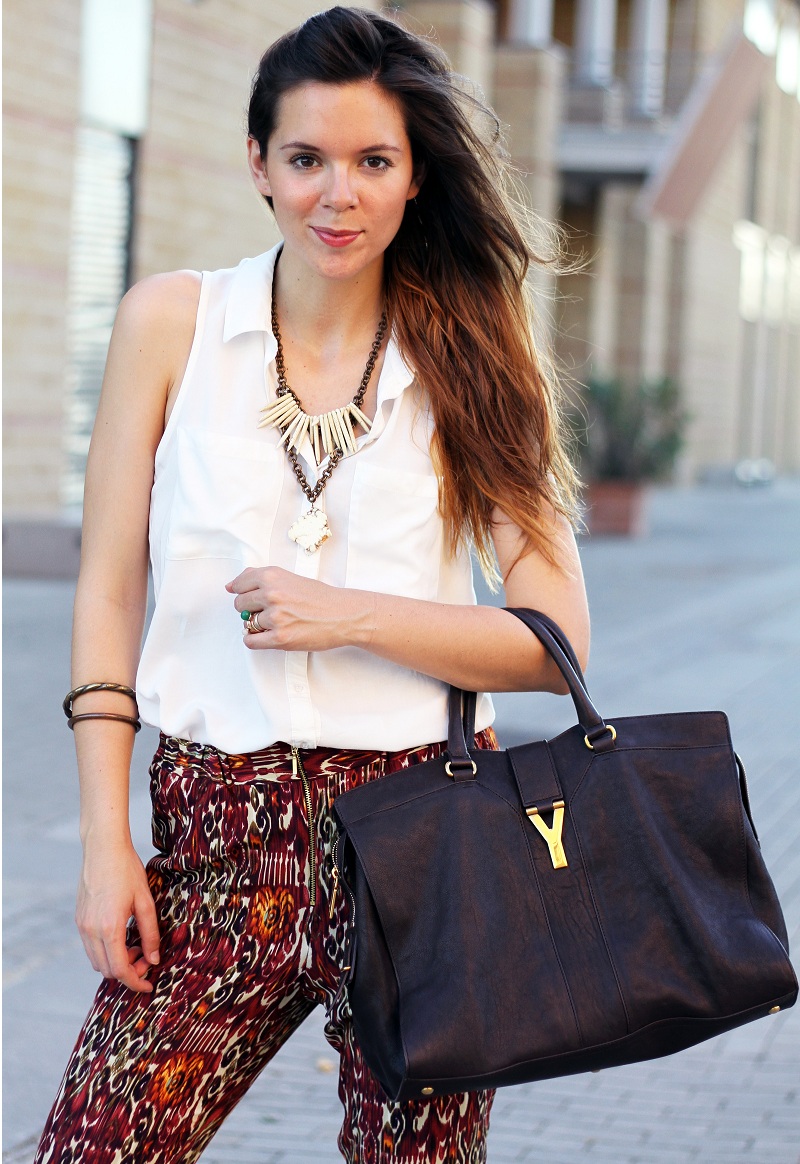 Buondì fanciulle care! Ieri
ho trascorso l'intero pomeriggio con il mio Giova
ed abbiamo passato davvero dei momenti perfetti. Cosa abbiamo fatto di così speciale, vi chiederete? Beh, in realtà niente di che ma, lo amo talmente tanto che ogni momento trascorso insieme diventa perfetto (Ok, fine del momento
smielato
, ehehe!). Abbiamo gironzolato in una deserta IKEA in cerca di mobilio per la mia
stanza delle scarpe
 che strabocca e ha bisogno di nuovo spazio (
ve l'avevo fatta vedere
QUI,
anche se adesso la mia collezione di scarpe e borse è almeno triplicata!). Vi farò vedere il risultato presto, non appena avrò capito come sistemare il tutto :D!. Dopo una cena fuori veloce siamo andati al cinema con gli amici (Erano secoli che non guardavamo un film al cinema, lo so, sembra assurdo!). Il mio outfit?
Etnico – chic!
Spero vi piaccia: fatemi sapere che cosa ne pensate come sempre! Vi abbraccio forte forte!
Good morning beautiful ladies! Yesterday I spent the whole afternoon and evening with my Giova and we spent beautiful moments together. If you are thinking "What the have done so special?". Well the answer is nothing strange: every moment become beautiful with my love (Ok, stop with romantic issues, ahah!). We walk around IKEA looking for some items for my shoe room that is so full of shoes that it's a real mess (I'll show you everything as soon as I figure out how to manage the space, hihi :D). If you would like to have an idea of what i'm talking just look HERE. Then we had a great dinner and a beautiful evening at the cinema (It was years that I wasn't back to the cinema!). My outfit? Ethnic chic! Hope you'll like it: let me know what do you think! A big hug!
Pics by Giovanni Gambassi
I'M WEARING
PANTS:
ZARA
SHIRT and SHOES:
H&M
BAG:
YSL
NECKLACE:
ARTEMIS
Condividi