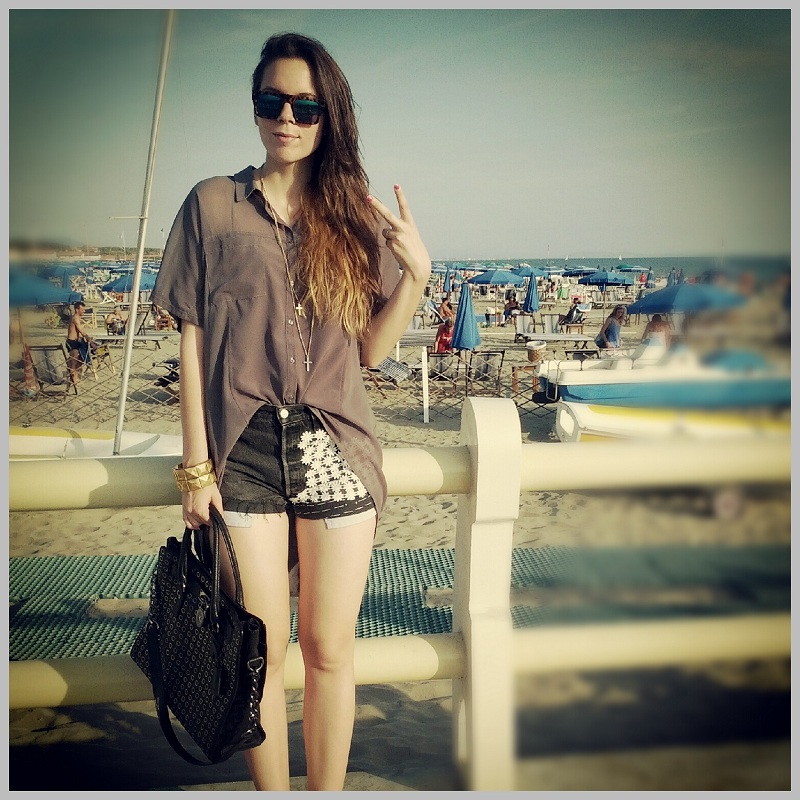 "Ferragosto a Forte dei Marmi tra mare, bicicletta, gelato (fashion), shopping al mercato del Cinquale.. e gli outfit, naturalmente da Instagram!"
Buongiorno girls! Come avete passato il vostro Ferragosto? Io sono appena tornata dalla Versilia, dove ho trascorso un paio di giorni in completo relax. Sì, abbiamo mollato la macchina e abbiamo utilizzato soltanto la bicicletta per spostarci (Sì, abbiamo macinato km!), tra mare, gelati, outfit e shopping (Al mercato del Cinquale, dove ho trovato questi carinissimi braccialetti). Ecco alcune foto scattate con Instagram (seguitemi su @ireneccloset :D) dei look (E non solo) che ho indossato durante la nostra vacanza a Forte dei Marmi (Sì, proprio come l'anno passato! Vi ricordate il mio

outfit sul pontile di Marina di Piestrasanta

?). Un abbraccio e a domani con un nuovo post outfit!  
"Two days in Forte dei Marmi. Beach, bicycle, ice cream, shopping.. and outfit. Of course on Instagram!" 




Good morning girls! What about your Summer celebration (Ferragosto)? I'm just arrived home after a couple of days spent in total relax. Yes, we have park our car and we have only driven our bicycle! Seaside, icrecreams, shopping and outfit: here some pictures taken with Instagram (Follow me on @ireneccloset) of my seaside looks worn at Forte dei Marmi (Yes, just like last year, do you remember
this outfit
?). A big hug and see you tomorrow for a new outfit post! 
Condividi