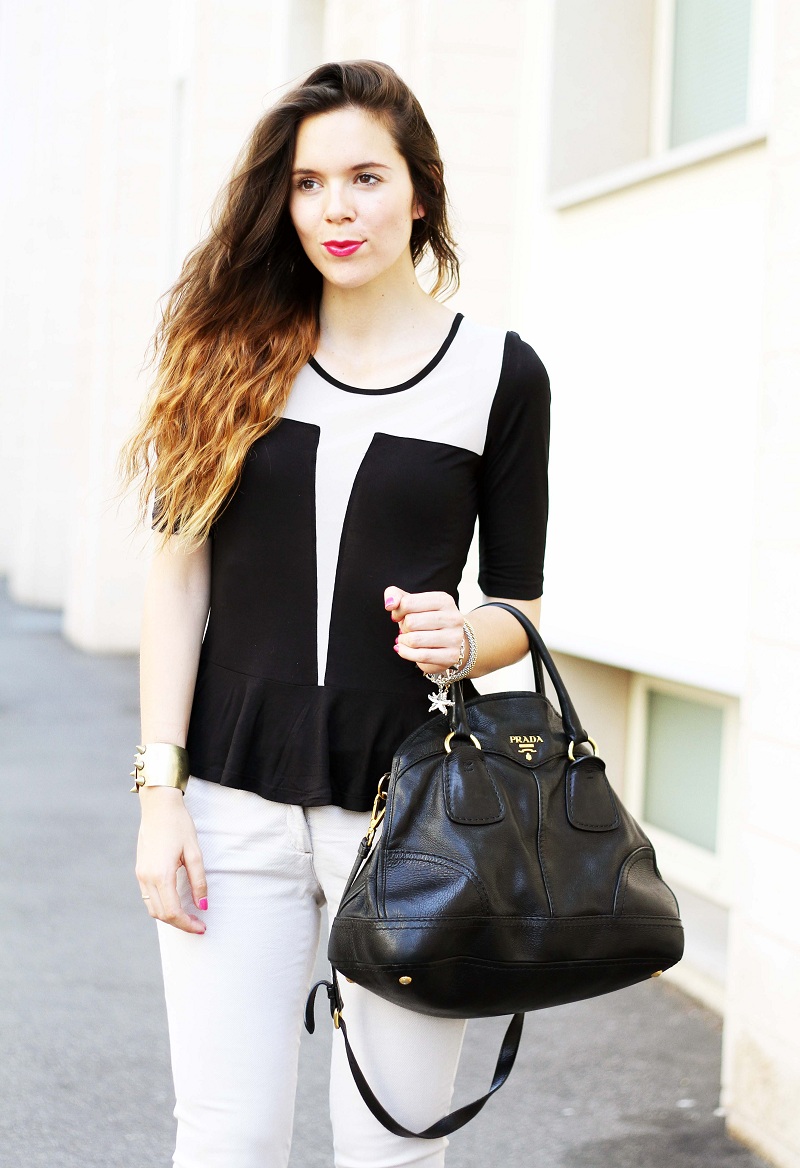 |
Lo shopping online? Una droga! Ecco un outfit (quasi) interamente creato a partire da vestiti e accessori acquistati online!
|
Questa mattina mi sveglio, come tutte le mattine per iniziare la mia giornata con il walking nel parco e cosa vedo? Temporali e goccioloni più grandi di me! Rinunciato alla sprint della mattina, sono finalmente riuscita a (quasi) terminare la rimessa in ordine del mio armadio: ho inserito un paio di stendini (presente, quelli in metallo da showroom?) divisi per giacche e nuovo shopping. Se riesco a terminare tutta la rimessa in ordine, vi farò vedere il risultato, promesso! Ragazze, intanto vi faccio vedere il mio outfit di oggi in cui indosso un top peplum acquistato su Asos (la parte centrale è semi trasparente, super sexy!), pants beige e dettagli in nero. Fatemi sapere che cosa ne pensate! Un grande abbraccio!
|PHOTOS|
by Giovanni Gambassi
|A classic Borsalino hat, a printed shirt and ripped jeans. Here my daily outfit|
Good morning girls! This morning I wake up, like every morning to start my day with some good fitness and well, what I saw when looking out of the window? Storm and rain! So, I had to put down my running shoes and I decided to end my "closet cleaning" work (I promise, it's almost done!). You know, I have bought some new dryng racks and I finally put in order the new in and my jacket collection. If I'm able to end this house work (I hope so!) I promise you girls, I'll show you everything! In the meanwhile here the outfit I wore, with my new peplum black and white top bought from Asos, beige pants and black details. Let me know if you like it!
Condividi