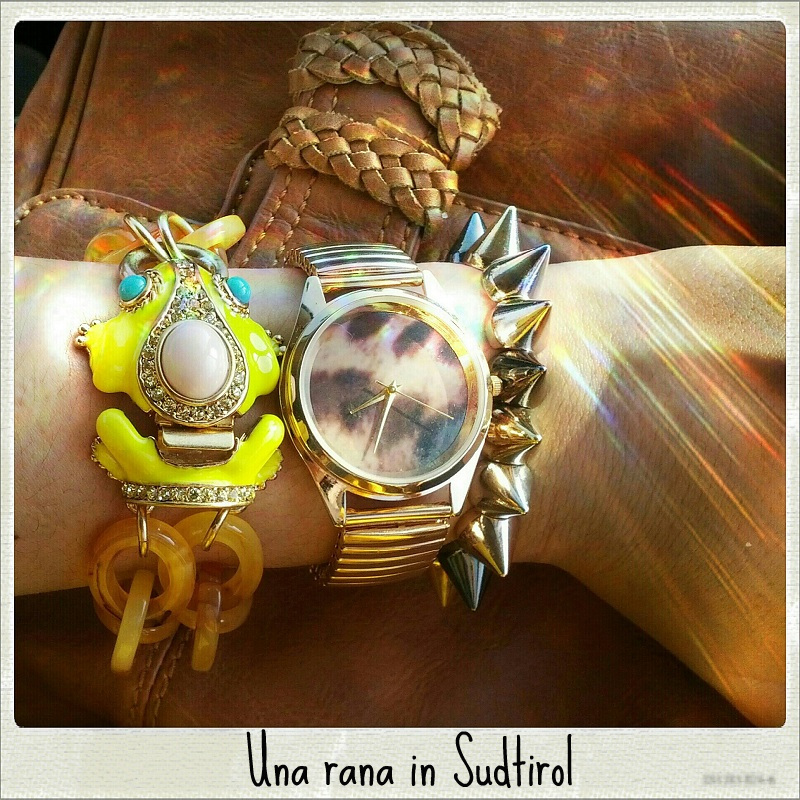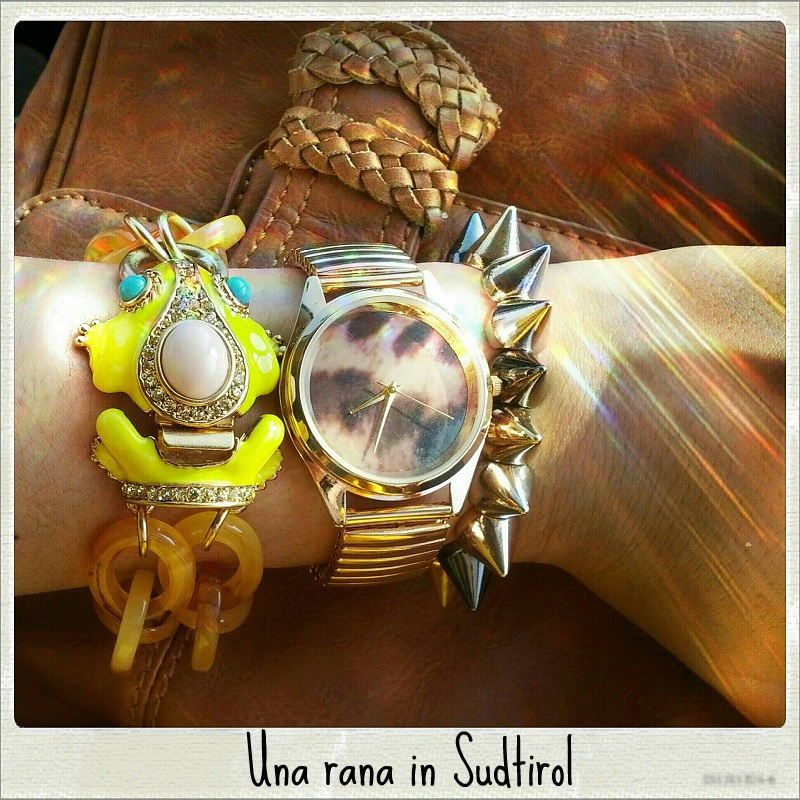 |Polaroid ed Instagram. Quale miglior modo per raccontarvi la mia settimana? Ecco tutte le istantanee|
Buongiorno! Da questa settimana su Irene's Closet arriva la Polaroid week, con tutte le fotografie dei miei outfit quotidiani, dettagli e shopping della settimana! Seguitemi su Instagram su
@ireneccloset
:D
1.
Con il mio Giova a Brunico, il pittoresco paese più vicino al nostro alloggio. Ma che caldo!
2.
Il primo pranzo in Sudtirol? Wurstel, ovviamente!
3.
11 ore di cammino ed una vista da mozzare il fiato: sulla cima di Terento, 2738 mt
4
. Raggiunta la vetta è d'obbligo la firma sul diario di vetta, nascosto sotto la croce: Irene's Closet era li!
5.
Le mucche sotto il nostro alloggio, producono il latte Mila!
6.
Alla festa tirolese abbiamo mangiato canederli e la polenta con la selvaggina. Yummy!!
7.
Basta, voglio anche io una mucca nel mio giardino a Firenze!
8. Le mie migliori amiche durante la mia vacanza!
9. Le tempeste in montagna sono uno spettacolo della natura: non potevamo perdercelo! W i K-way!
10. Il look indossato ieri per il ritorno a Firenze! Ve lo faccio vedere meglio nel post di domani :)
|Polaroid and Instagram. Is there a better way to tell you about my week? Her all the pics|
Good morning! From this week on Irene's Closet the Polaroid Week is coming with all the pics of my daily outfits, details and shopping! Follow me on Instagram @ireneccloset :D


1.
With my BF in Brunico, the cute town near our place. But how hot!
2. The first lunch in Sudtirol? Wurstel, of course!
3. 11 hours walking and a stunning view: on the top of Terento Mountain "Cima di Terento", 2738 mt
4. When you reach the top of the mountain you must sign the mountain journal: Irene's Closet was here!
5. The caws of our sleeping place make the Mila Milk!
6. At the tirol party we ate canederli and polenta. Is there something better after a long walk?
7. I want a caw into my garden in Florence! 
8. My best friend during the mountain holidays!
9. The mountain storms are amazing: we can't miss that show! W the K-way!
10.  The outfit I wore yesterday for the coming back to Florence! I'll show you better into tomorrow post :)
Condividi