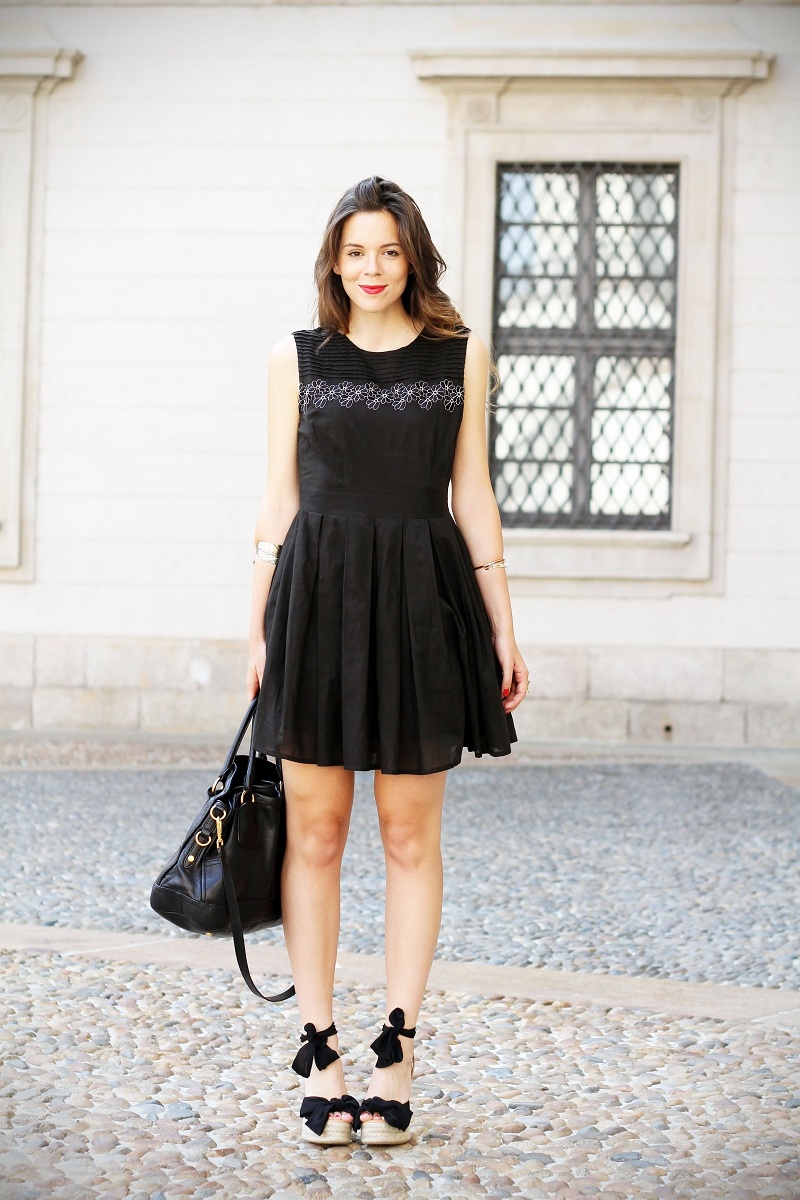 |Il little black dress è sempre perfetto per un look dal sapore bonton. Ecco il mio look per l'evento Dior parfums!
|
Buon lunedì fanciulle! Vi scrivo da Firenze, nel pieno dei preparativi per una settimana intensissima. Non vedo l'ora di raggiungere la capitale per l'evento Fornarnina per la VFNO alla quale siete tutte invitate ed ho tutte le intenzioni di iniziare questa nuova settimana carica di energie. Caffè per tutte, ragazze? :D Vi lascio con le foto del mio look bonton che ho indossato per l'evento di Dior al quale ho partecipato la mattina della Vogue Fashion Night Out di Milano, mentre nel pomeriggio vi farò vedere tutte le foto dell'evento Dior e tutti i passaggi per ottenere uno splendido makeup (ma semplice da realizzare!). Baci carissime!
|PHOTOS|
by Giovanni Gambassi
 |The little black dress is always perfect for a bonton look. Here my outfit for the Dior parfums event!|
Happy monday girls! I'm writing you from Florence, just in the middle of my super intense week  making off . Can't wait to fly to Rome to enjoy the Vogue Fashion Night Out with Fornarina and I want to start this week full of energies. A big coffè for everyone, girls?! :D I would like to show you the outfit I was wearing during the Dior event in Milan: super bonton right? This afternoon all the pics of the event will come. Can't wait to show you my make up!! Big kisses!
Ps. Follow the uptodate live from the weekend on my
Facebook page
,
Twitter
and Instagram (@ireneccloset)
Condividi