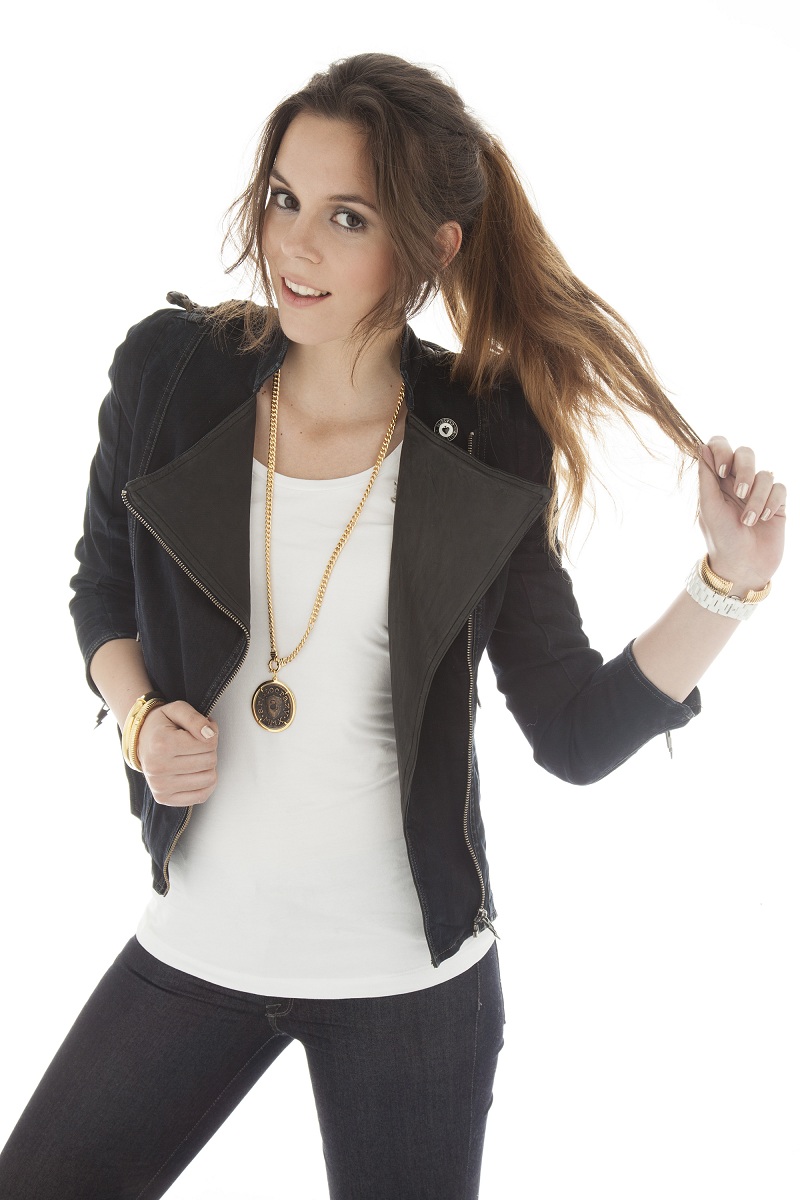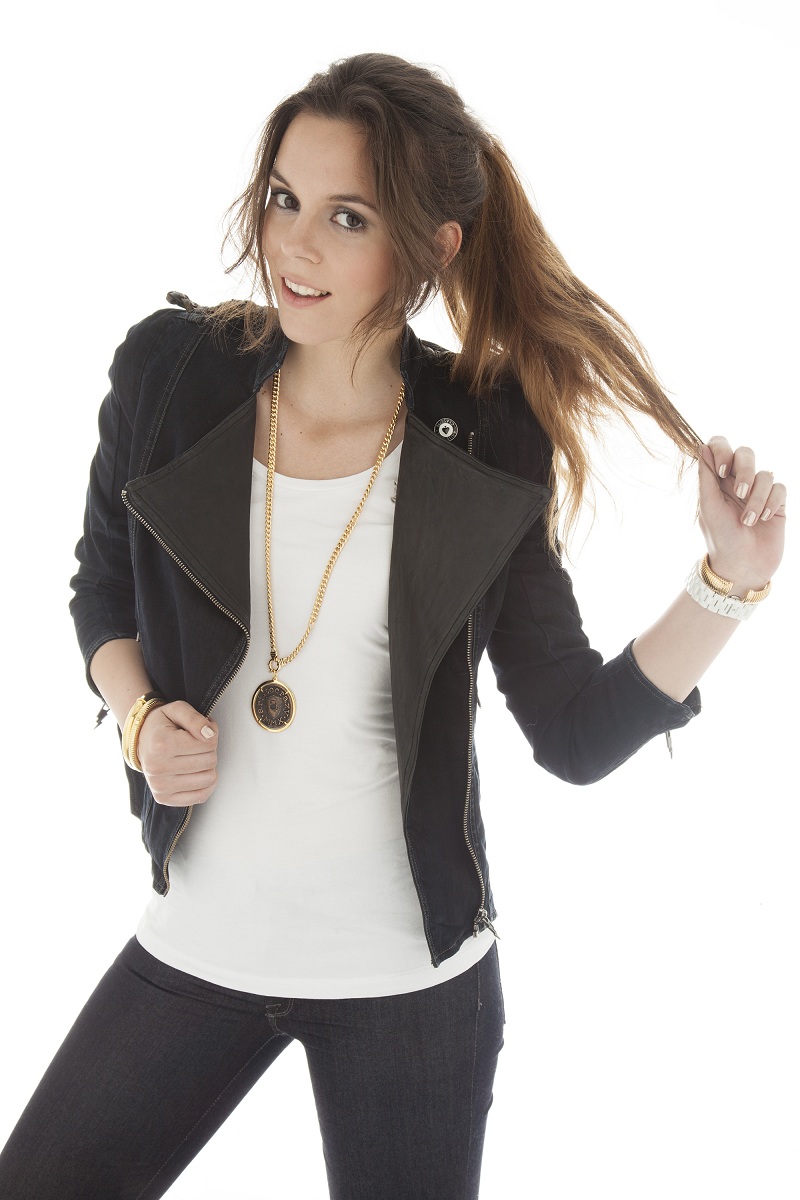 |Le prime foto dello shooting scattato a Madrid per Aristocrazy in collaborazione con Fashion Salade|
Vi ricordate a giugno i miei post da Madrid (e il mio outfit colorato da turista)? Ero andata in Spagna per un paio di giorni con il team diFashion Salade per scattare uno shooting speciale insieme a bloggers internazionali: un'interpretazione bloggers della collezione di gioielli del marchio spagnolo Aristocrazy (E che fa delle cose davvero eccezionali!). (Contina…)
|The first pics of the shooting made in Madrid for Aristocrazy with Fashion Salade|
Do you remember in june my posts from Madrid (and my colourfull tourist outfit?). I was in the beautiful Spain for a couple of days with Fashion Salade team to shoot a super nice shooting together with some cool international bloggers wearing the super stunning Aristocrazy jewels (They are really awesome!) (To be continued..)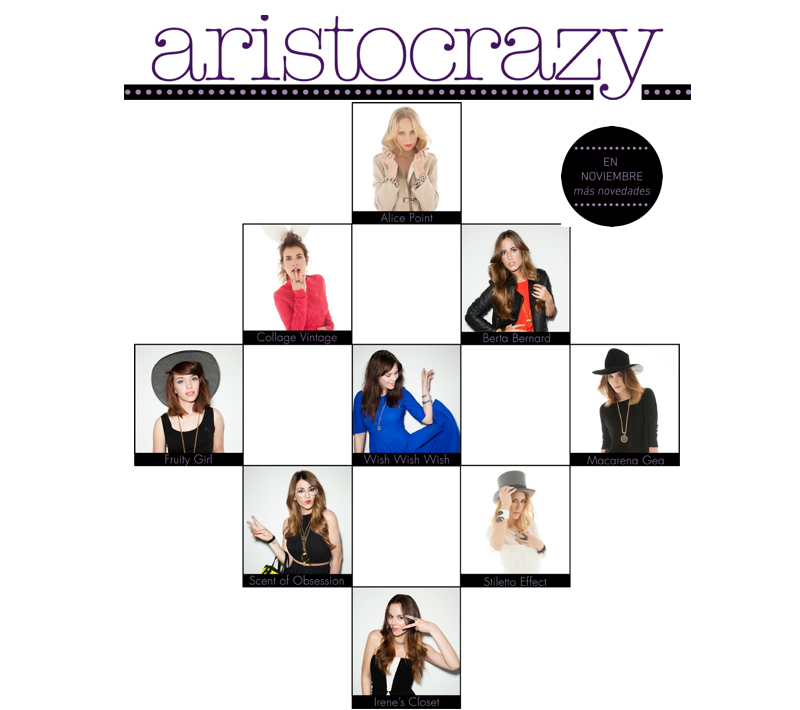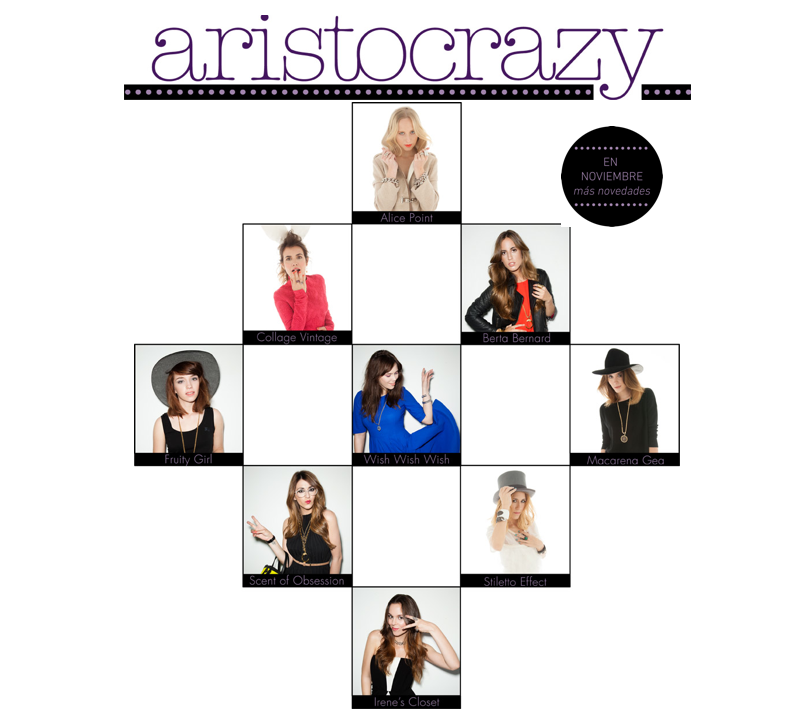 Durante la giornata, abbiamo scattato più outfit indossando Aristocrazy: dall'outfit casual a quello glamour, chic, colorato.. abbinando ad ognuno di essi i diversi gioielli della collezione invernale (La potete vedere sul 
sito di Aristocrazy
). In questo post ci sono un paio di foto del mio 
outfit super casual
 (Quanto è bello l'orologio??) mentre 
il resto dello shooting arriverà nelle prossime settimane! 
So stay tuned!
During the day, we shoot several outfits wearing Aristocrazy: from the casual to the chic, glamour, coloureful outfits.. combining them with Aristocrazy jewels (You can see all of them on 

Aristocrazy website

). Today you can see a couple of pictures about the super casual outfit I was wearing (How beautiful is the arm clock??) while the other shoots will be up in the next months! So stay tuned!
Durante la giornata ho anche risposto anche ad una piccola intervista: la trovate qui sotto o la potete leggere su 
Fa

shion Sa

lade
, insieme alla preview dello shooting di tutte le altre bloggers internazionali (E della mia amica 
Nicoletta
!). Fatemi sapere che cosa ne pensate di questi primi scatti :D Un abbraccio!
During the day I have also answered some questions for an interview: you can find it on

 Fashion Salade

 together with a small preview of the shooting of my bloggers collegues (And of my friend 

Nicoletta

!). Let me know what do you think about this little preview :D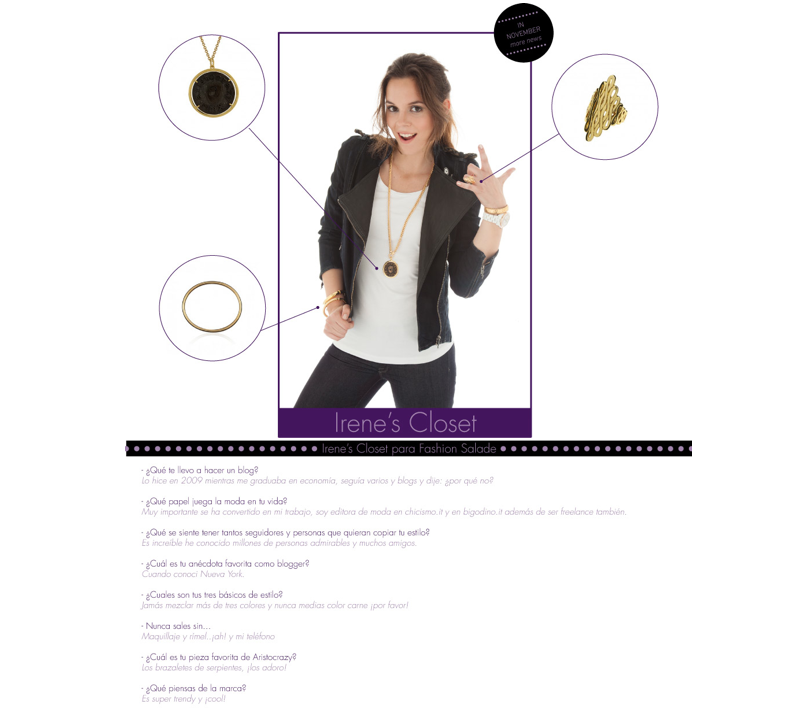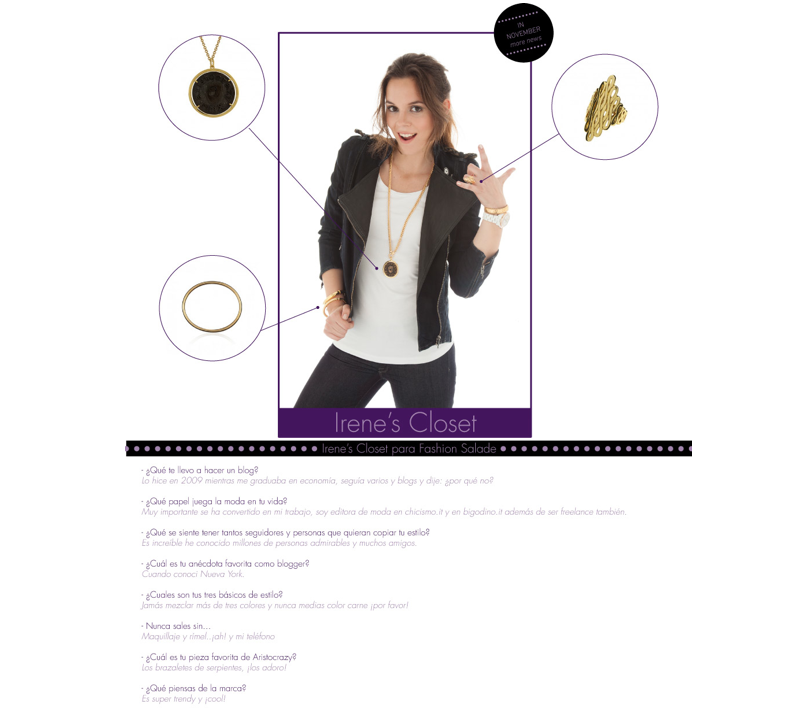 Condividi