|Isabel Marant e sneakers con la zeppa: ecco un collage di immagini – ispirazioni per interpretare al meglio uno dei trend dell'autunno inverno 2012-2013|
Rilanciate da 
Isabel Marant 
la scorsa stagione invernale, 
quest'anno
 le sneakers con la zeppa interna saranno davvero ovunque ed invaderanno tutti i negozi! Regalano cm in più, slanciano ma sono comode e casual come un paio di scarpe da ginnastica (Provare per credere!). E se all'inizio per me scarpe da ginnastica faceva solo rima con palestra, da qualche stagione a questa parte, tra sneakers borchiate e con flatform, mi sono davvero ricreduta e 
ho acquistato anche io il mio paio di sneakers con la zeppa 
(Ve le faccio vedere nel prossimo outfit ma, ne avete avuto una preview, già in questo
post polaroid
). Indecise sull'acquisto? Oggi pomeriggio vi faccio vedere un
po' di siti internet e un po' di nuovi modelli da acquistare
 :) E a voi, piacciono queste scarpe?
|Isabel Marant and wedges sneakers: here a collage of photos – inspiration to wear one of the trend of fall – winter 2012 2013|
Isabel Marant has relaunched them the last season, but this year the wedges sneakers will be really everywhere and in any shoes shop! They gift you of a couple of cm and long legs and they are comfy and casual like a pair of sneakers (Try and believe!). And if at the beginning the word sneaker  just remember me the gym classes, from one year I started to wear something like studded sneakers, flatform sneakers and now also wedges sneakers. Yes, I have bought my first pair of wedges sneakers! I'll show you my outfit with them soon but you have already seen a little preview into my 

polaroid post

. You are not sure in the purchase? This afternoon I'll show you some ecommerce and new wedges sneakers to buy! And you, do you like this kinda shoes?
Giovedì dalle ore 18 alle ore 20 mi trovate in Rinascente (4 piano), corner Silvian Heach per la Vogue Fashion Night di Milano! La ragazza con l'outfit più originale diventerà Personal shopper per un giorno in uno dei negozi di Silvian Heach. Aperitivo e tee shirt in omaggiooo! Chi passa a salutarmi?? :D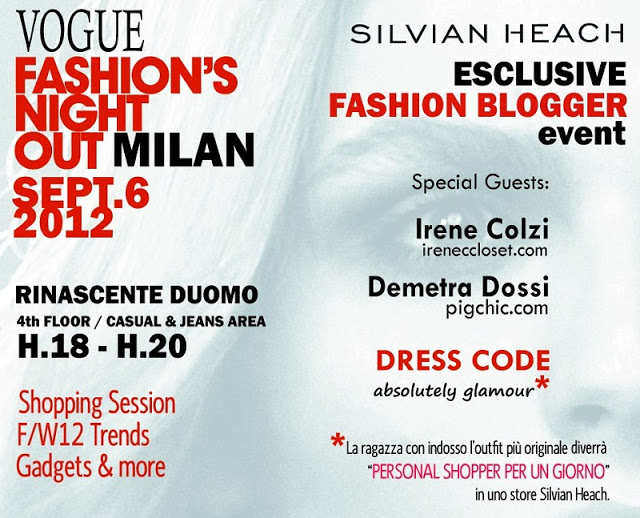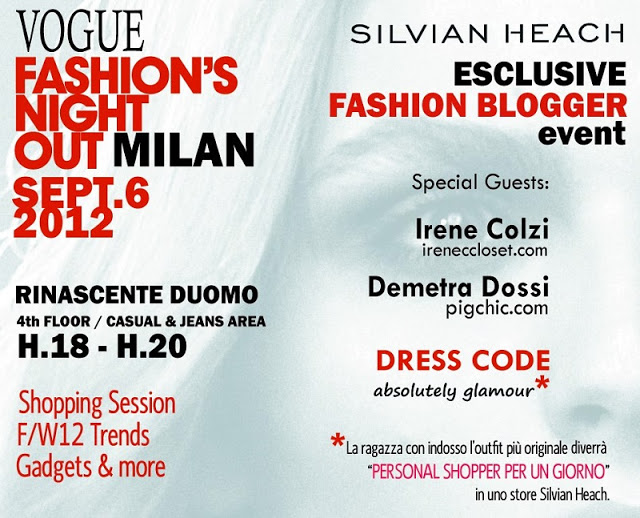 Condividi