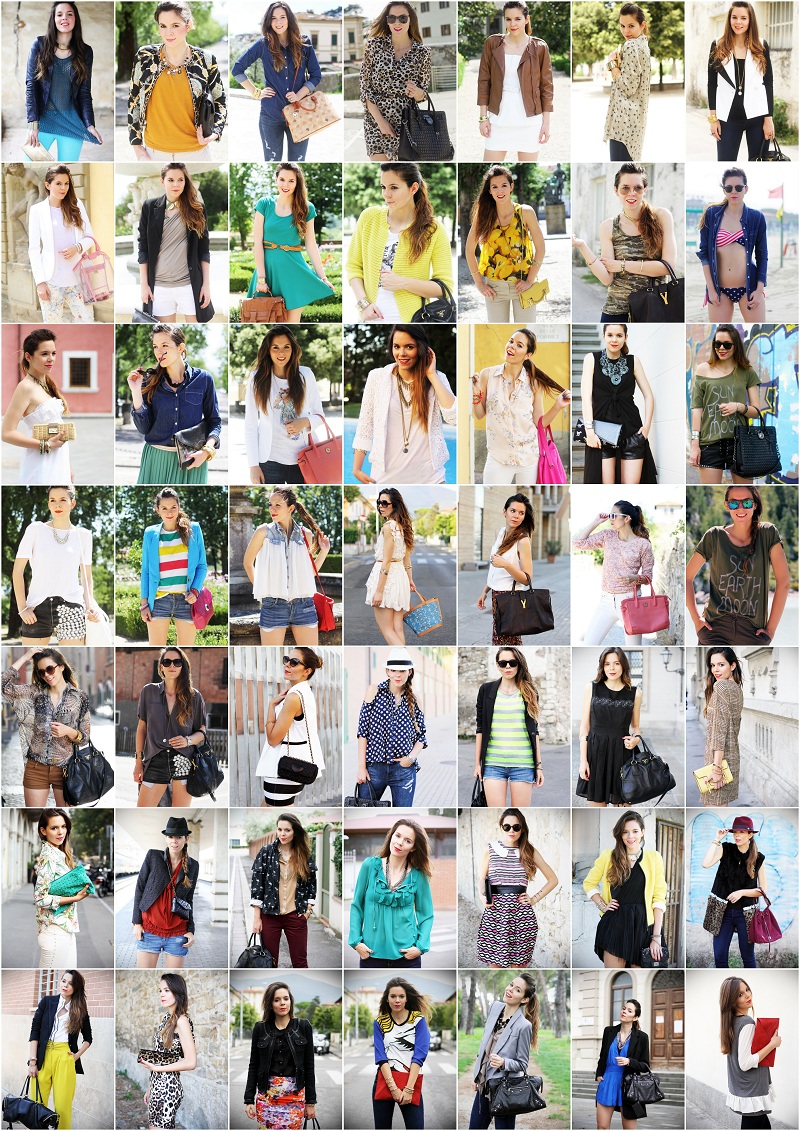 |Dalla nascita ai viaggi: tanti auguri per questi primi tre anni Irene's Closet!!|
Irene's Closet nasceva la sera di tre anni fa, una notte buia e tempestosa: già seguivo altri blog in modo assiduo e l'idea di aprire il mio spazio era forte. Ma la paura di non riuscire a gestirlo a causa dei miei studi (sono sempre stata una secchioncella, ehehe!), di mettermi in mostra in prima persona sul web (sì, sono una persona decisamente timida!) mi hanno fatto inizialmente desistere. E' tutto merito del mio Giova, che mi ha spronato una sera ad aprire il mio Irene's Closet, a buttarmi qualsiasi cosa fosse accaduto, se siamo qui a parlare, oggi, dopo 3 anni :D
Dopo 3 anni Irene's Closet è diventato una parte fondamentale della mia vita: mi ha fatta crescere, maturare. Mi ha fatta diventare più estroversa, mi ha insegnato tanto. E' diventato il mio lavoro e la vetrina dal quale ho iniziato a scrivere e lavorare come free lance. Mi ha fatto viaggiare, eccome se mi ha fatto viaggiare! Solo da gennaio di quest'anno ho avuto il piacere di andare a Napoli 2 volte, a Roma 2 volte, a Fidenza 3 volte, a Bologna 4 volte, a Milano ben 15 volte (eheheh!), a Forte dei Marmi 2 volte e poi a Terni, Madonna di Campiglio, Capri, Caserta e Taormina. Ho viaggiato tantissimo anche all'estero: sono stata a Madrid 2 volte (Dove sono proprio adesso, per la seconda volta!), a Barcellona, a Valencia a Londra ed in Scozia, questa estate.
E poi, ultimo ma non ultimo, Irene's Closet mi ha fatto conoscere persone speciali che oggi sono parte fondamentale della mia vita, amiche e amici unici che senza Irene's Closet non avrei mai incontrato e ai quali voglio un bene incredibile!
E per tutto questo devo ringraziare Irene's Closet, devo ringraziare voi, che mi seguite ogni giorno sempre di più in un continuo crescendo: grazie di tutti i vostri commenti, grazie di spronarmi ed aiutarmi a migliorare questo spazio, grazie del vostro affetto e grazie davvero, dopo 3 anni, di essere ancora qui a leggermi e di farmi sentire a casa, seguendomi, in qualsiasi parte di Italia e del mondo io sia!
Spero che questa avventura non finisca mai e di poter conoscere pian piano ognuno di voi, che dietro ad un nickname vive questa avventura con me!
Tanti auguri Irene's Closet :)Ps. Ci vediamo sabato 3 novembre a Trieste, presso il negozio Godina, dove sarò ospite per Silvian Heach :) Sarò li tutto il giorno :) Vi aspetto!!
|Happy Birthday Irene's Closet: three years!
|
Hi girls!! Today is the Irene's Closet birthday! And I'm soooo happy of this three years together!! I have wrote a poem about my emotions in being behind Irene's Closet, my changes, my travels, my work! It's really difficult to me to explain all this in english (It's no perfect and to talk about emotions and so son it's really difficult for me, also in italian, ahaha). If you are interested in reading that story, please click HERE to translate. Thanks a lot to follow me girls, It really means the world to me! You are family!! Have a nice day and happy birthday Irene's Closet! 
Condividi