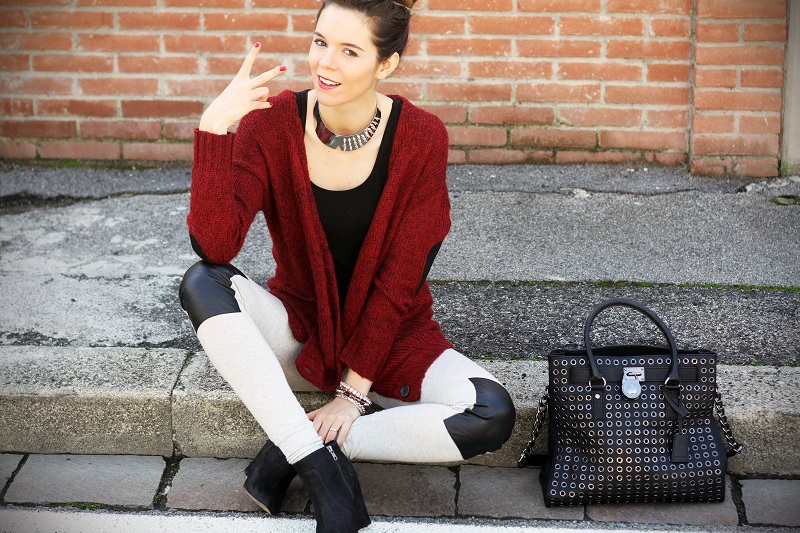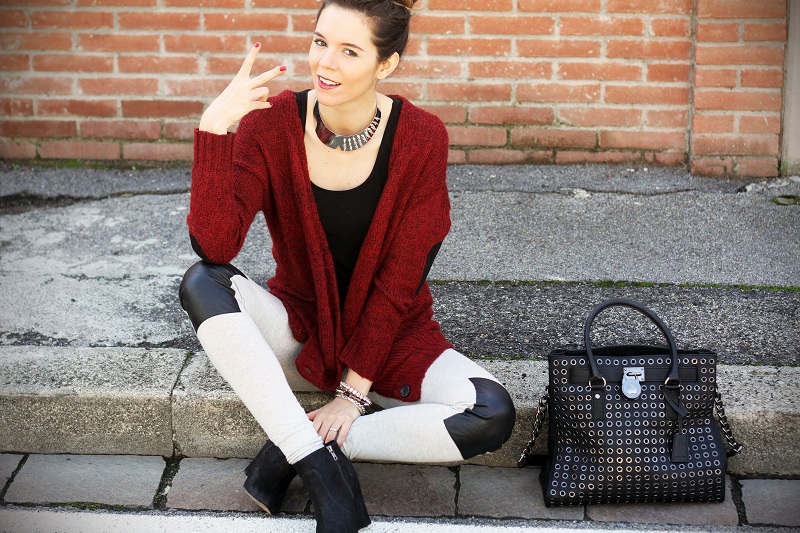 |Il mio outfit per il sabato mattina: tuta… e zeppe!|
Buongiorno belle fanciulle!! Vi scrivo dal salotto di Giova, in campagna nel Chianti: questa mattina andiamo a farci 
un giretto per i paesini e per i mercatini del sabato mattina
 che si tengono qui nei dintorni, non vedo l'ora di acquistare qualche prelibatezza culinaria :D Prima di uscire, abbiamo scattato queste fotografie per farvi vedere, come anticipato ieri, il mio 
outfit con.. i pantaloni della tuta!
 Io li ho scelti attillati e con dettagli in pelle (Meno sportivi e più grintosi!). Ho deciso di abbinarci una semplice canotta e un cardigan morbidissimo ed ovviamente.. un paio di zeppe :D Che ne dite di questo outfit? Vi abbraccio fortissimo e vi auguro un buon sabato!
|PHOTOS| by Gabriele Colzi
|My saturday morning outfit: tracksuit.. and heels!| 
Good morning girls! I'm writing you from Giova countryside's sofa: this morning we are going to do a stroll into some little town and open markets in the Chianti area, I hope to find some cooking delish :D Before to leave we shoot this outfit.. with tracksuit pants! I decided to wear them with leather details, a simple tank, a comfy cardi and of course, wedges! What do you think about this look? A big hug and have a nice saturday!
Condividi