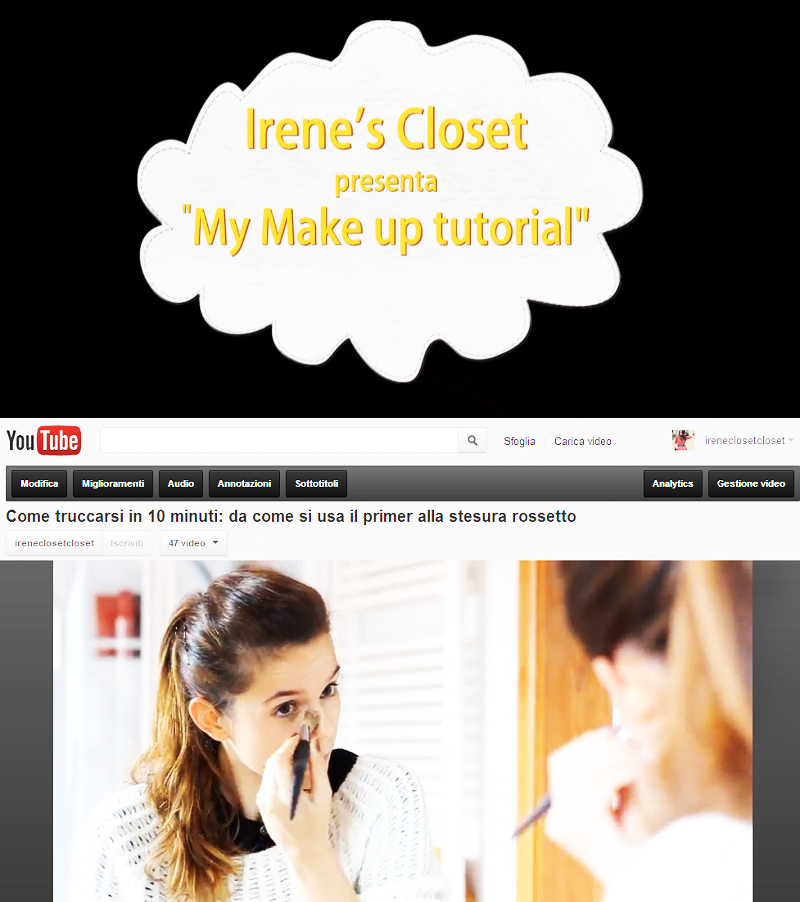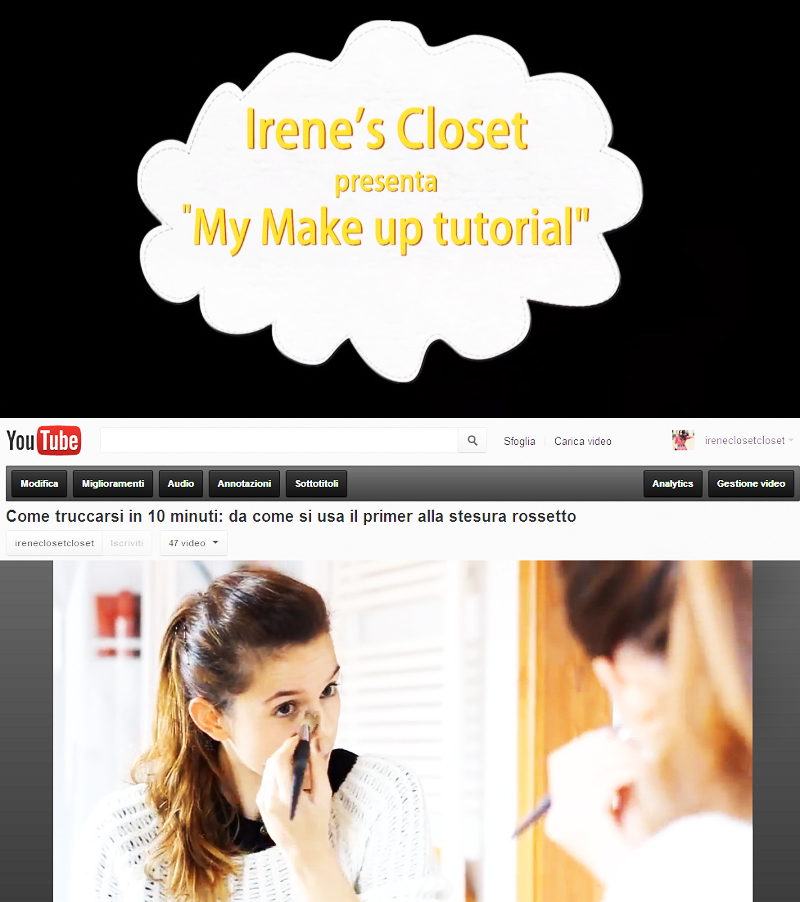 |Come truccarsi in 10 minuti: da come si usa il primer alla stesura del rossetto. Ecco il primo video di un nuovo progetto editoriale!|
Ci abbiamo pensato a lungo ed abbiamo deciso di realizzarlo, finalmente! Se seguite il mio canale Youtube sapete che ADORO girare video. Niente di impostato, di "scalettato". Mi piace accendere il mio cellulare (O la mia macchina fotografica) e parlare, a braccio: una sorta di Vlog, insomma (Video – Blog) in cui racconto me stessa, quello che so e quello che mi piace!
Proprio partendo da qui, insieme a i miei due collaboratori Giova e Gabri, abbiamo deciso di realizzare una serie di video: ci siamo messi a tavolino tutti insieme e, immersi da una montagna di dolcetti e di thè verde (per me!), abbiamo lanciato un po' di idee per raccontarvi un po' più di me, di noi, di quello che sono, di quello che facciamo..
La prima idea? Trucco!
Prima di uscire per scattare qualche foto (Vi ricorderete l'outfit che indosso in questo video!), abbiamo acceso la telecamera.  Davanti a me i trucchi e… ho iniziato a parlare e truccarmi! Mi scuserete se i miei discorsi non sono lineari e se "Tiro un po' di sfondoni" lessicali, come si dice in Toscana: ma credo che sia più carino così, al naturale, che impostato (Anche perchè mi sentirei troppo a disagio, eheheh!). Che ne dite?
Insomma, ecco come mi trucco ogni giorno, un trucco che si realizza in 10 minuti, dal primer al rossetto! Spero vi piaccia! Il video dopo il salto o QUI.
Ps. Sì, sono struccatissima, ahahah :D :D
|10 minutes make up: from the primer to the lipstick. Here my first video of a new editorial project!|
We have talked about it for a long time and at the end we decided to do it! If you follow my Youtube channel you know that i LOVE to create videos! Nothing pre organized: I love to swich on my mobile (or my camera) and to talk. Something like a Vlog (video blog) in which I love to talk about my self and about what I like!
Just starting from here, together with my collab Giova and Gabri, we decided to create a video series! All together at the table with tons of cakes and green tea (for me!) we have spoken about million videos ideas to tell you more about me, about us, about how I am and what we do..
The firs idea? My make up, of course!
Some minutes before to go out to shoot some new pics we decided to swich on the camera, in front of me my make up case and.. well this is the result! A video in which I show you how I make up everyday, a 10 minutes make up, something very easy and fast. Hope you'll like it <3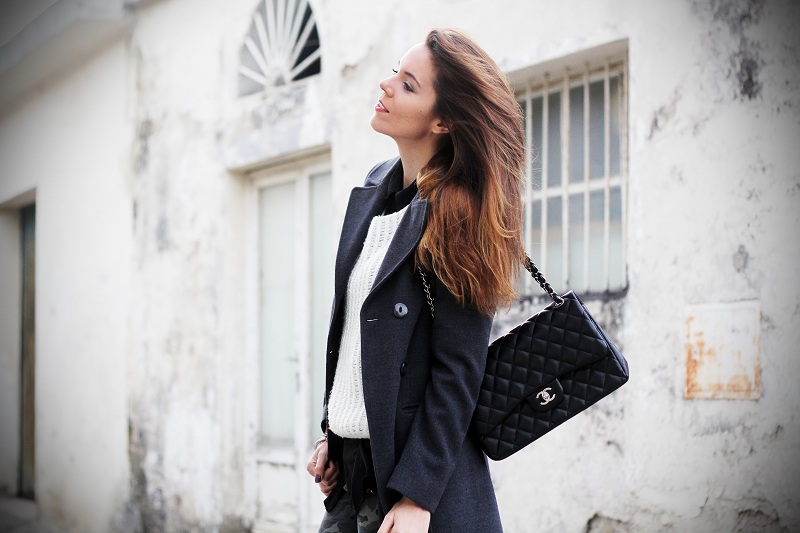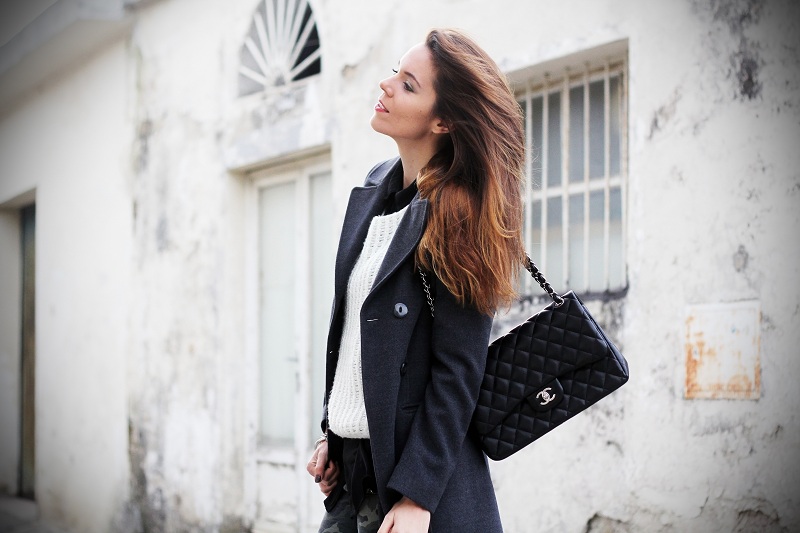 Condividi