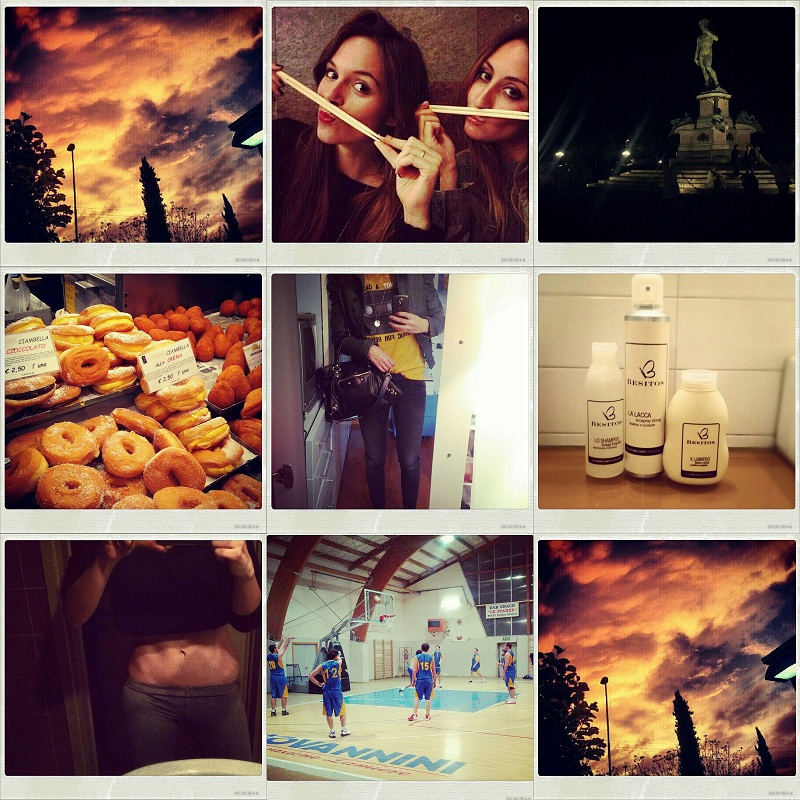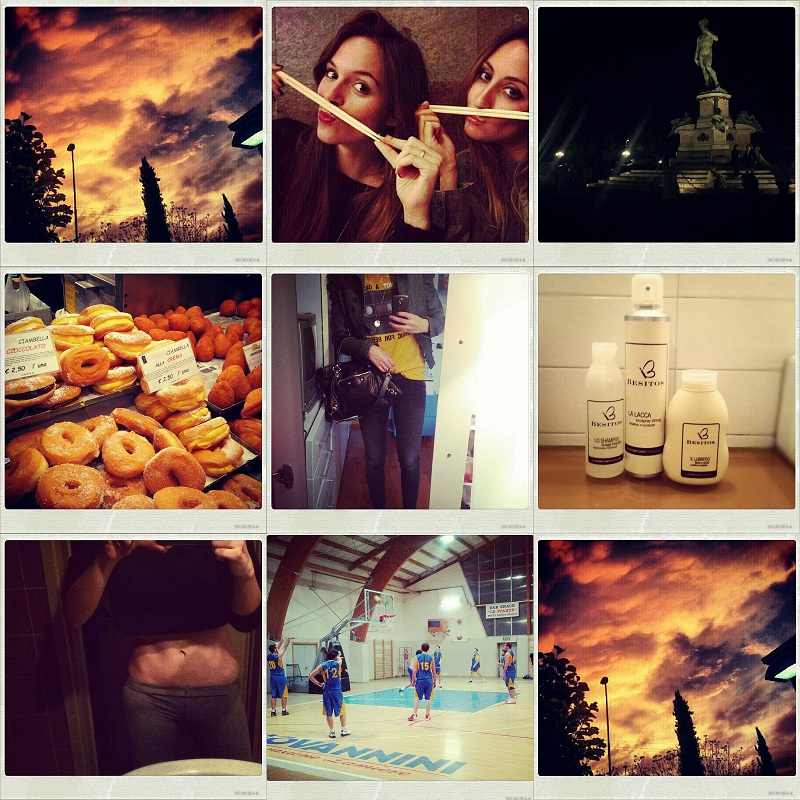 |Quale miglior modo per raccontarvi la mia settimana se non con Polaroid e Instagram? Ecco tutte le istantanee!|
Buongiorno! Ecco 
settima Polaroid week
 con tutte le fotografie dei miei outfit quotidiani, dettagli e shopping della settimana! Seguitemi su Instagram su 
@ireneccloset
 :D1. Casual outfit!
2. Provando i nuovi prodotti Besitos per i capelli
3. Sabato sera? Ragazza ponpon alla partita di basket del mio Giova :P :P
4. E a proposito di sport.. 
working 
sugli addominali!
5. Un tramonto bellissimo, dopo la tempesta
6. Sushi nights con la mia amica Elisa
7. Peccati di gola (E perchè se no andiamo in palestra? :D)
8. La mia bellissima Firenze!
|Is there a better way to tell you about my week? Polaroid and Instagram! Here all the pics|
Good morning! Welcome 

seventh Polaroid week

 on Irene's Closet the Polaroid Week with all the pics of my daily outfits, details and shopping! Follow me on Instagram @ireneccloset :D
1. Casual outfit!
2. Tryng out new hair products: besitos
3. On saturday night at the gym: following my BF at the basket match!
4. And talking about sport.. working on my abs!
5. A beautiful sunset after the storm!
6. Sushi night with my friend Elisa
7. MMMh.. why to workout? To eat all thos super sweet things!
8. My beautiful Florence
Condividi