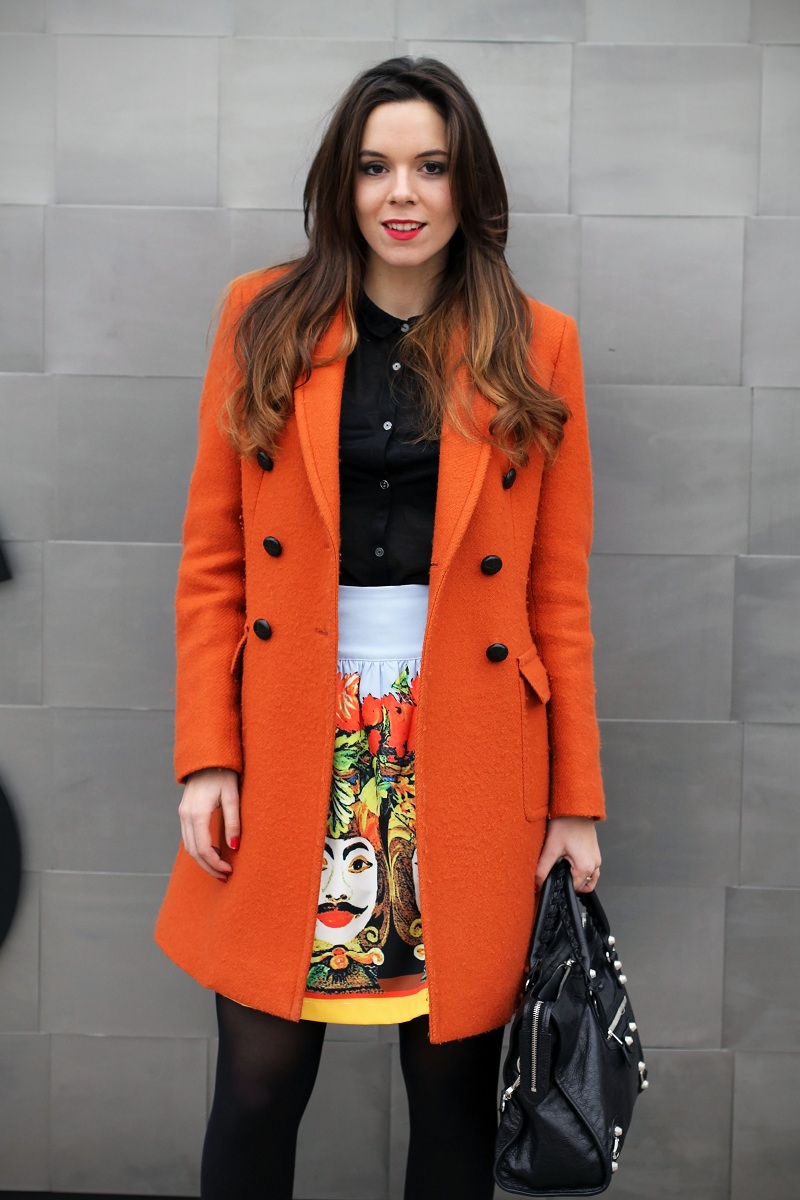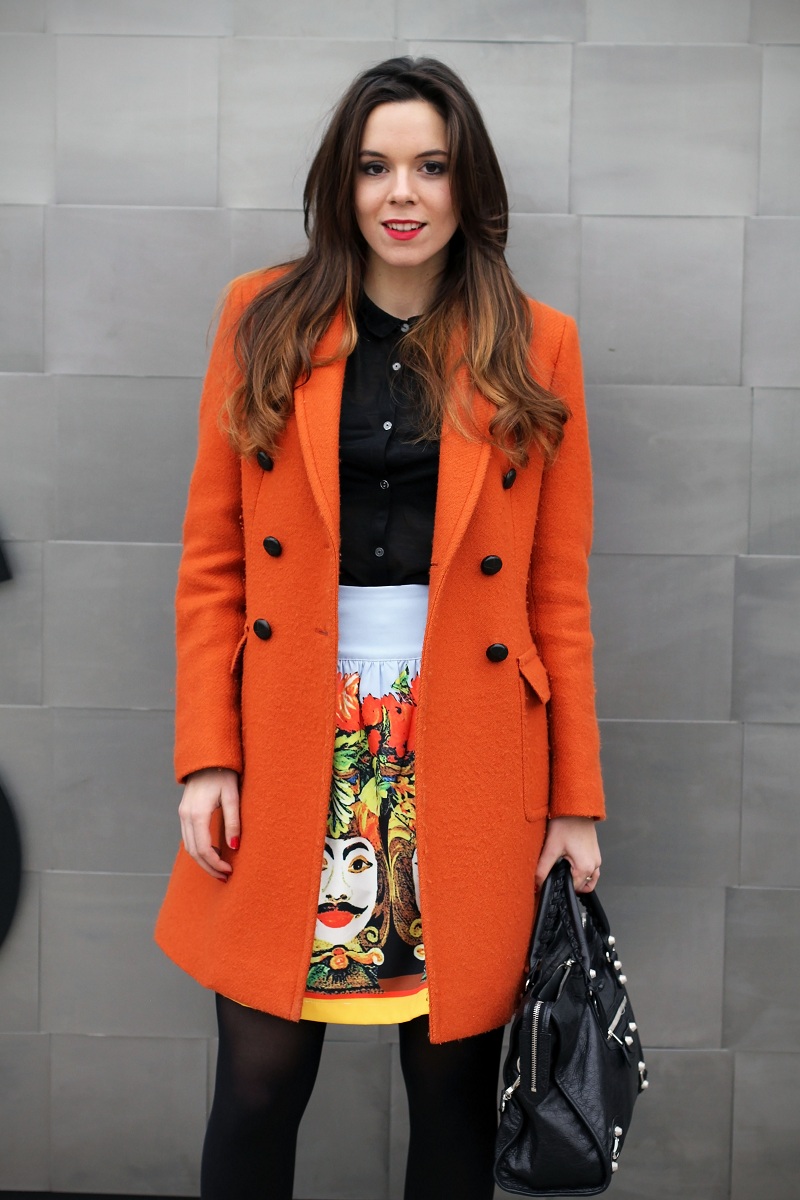 |Il mio outfit arancione per il Pitti|
Buongiorno carissime!! Vi scrivo dalla macchina dove, insieme a Giova, ci regaleremo una giornata al fighissimo Fidenza Village, per goderci un po' di saldi (e di relax) dopo la folle giornata di ieri tra eventi e sfilate per Pitti, che ci ha tenuti fuori casa dalle 8 alle 24 senza sosta (E senza pranzo e con i tacchi, insomma, la follia, ehehe :D). Ieri infatti, dopo l'evento di Loretta Caponi e la prova di una nuova piega con Nashi Argan (E dopo i pianti ed i lamenti per la morte della mia Canon 7D che mi ha costretto a recuperare la vecchia Reflex ed a comprare un nuovo obiettivo di tutta fretta!), siamo andati a Pitti per alcuni appuntamenti di lavoro per poi passare a salutare i nostri amici di Borsalino. Questo è l'outfit che indossavo, super coloratissimo, scattato con il nuovo obiettivo, super nitido vero? :) Un abbraccio forte!
P.s Nel pomeriggio tutte le foto della sfilata a Palazzo Vecchio di Ermanno Scervino, uomo e donna fall-winter 2013-2014 e del backstage (ci rifacciamo un po' gli occhi..)
|PHOTOS| by Giovanni Gambassi
|My orange outfit for Pitti|
Happy day girls!!  I'm writing you from the car: I'm going to the fabulous Fidenza Village to enjoy some sales and some relax after the super crazy day at Pitti. Yesterday we run from one appointment to another from 8 AM to 12 PM without rest (with heels and no luch!). We are insane, I know! Yesterday afternoon we went in Pitti for some work appointments and to meet our friends from Borsalino. This is the outfit I was wearing, super colorefull!! Hope you'll like it!
Ps. This afternoon I'll show you all the pics of Ermanno Scervino woman-man 2013 2014 fall winter runway show at palazzo vecchio + backstage!
|MY LOOK|
COAT: 
ASPESI
SHIRT: 
H&M
SKIRT: 
ROMWE
BAG: 
BALENCIAGA
Condividi