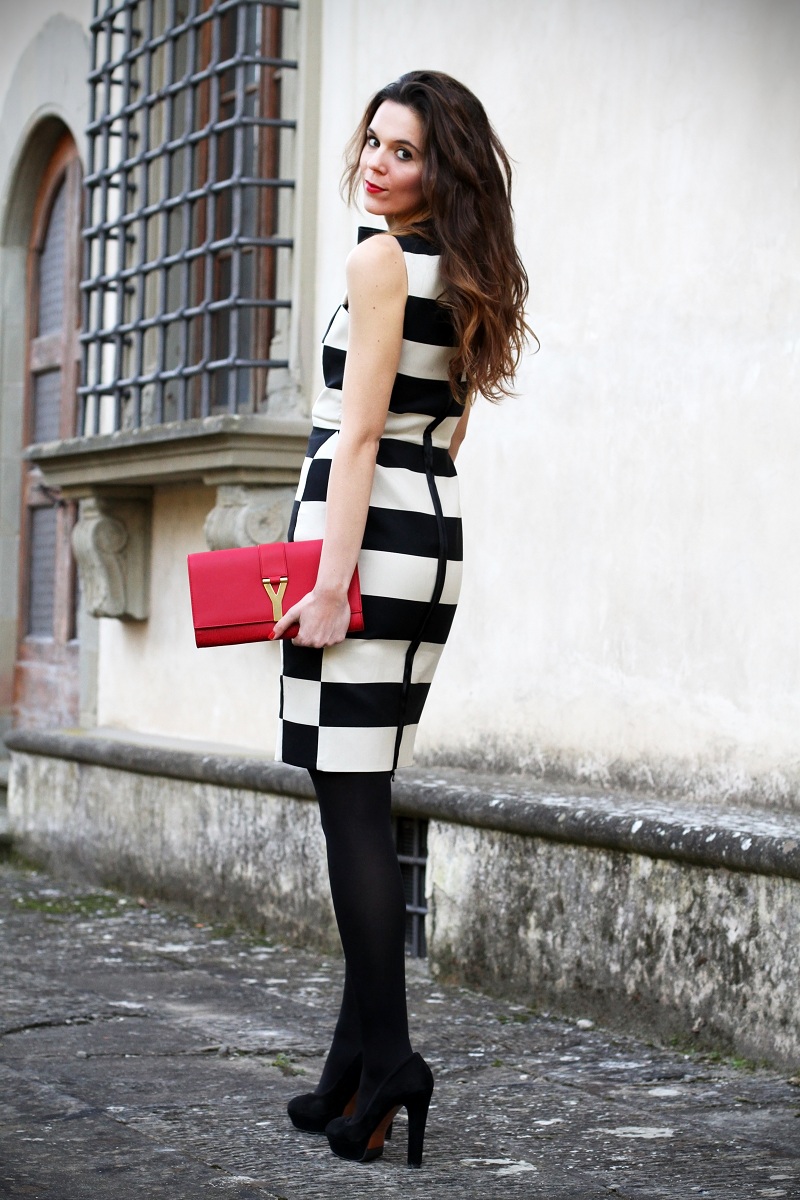 Buongiorno e buon martedì carissime! Oggi vorrei farvi vedere l'outfit che ho indossato sabato sera, per il party Giorgio Armani e Luxottica del quale vi avevo accennato nel post precedente dedicato a Giorgio Armani: special guest? Fergie! (Le foto dell'evento le trovate a fondo post).
Per l'occasione indossavo un abito scultura di Lanvin preso da Rossana Nicolai, abbinato ad una pochette rosso fuoco di YSL: in queste foto poi mi vedete con i capelli mossi ma poi, alla fine, ho optato per un super liscio. Voi quale hairstyle preferite?Fatemi sapere che cosa ne pensate di questo outfit, intanto vi abbraccio e vi RINGRAZIO tantissimo di seguirmi :):)
Happy day girls!! Today I would like to show you the outfit I was wearing on saturday night for Giorgio Armani and Luxottica event and of which I have talk on 

my latest post dedicated to Giorgio Armani

. Special guest? Fergie! (All the event pics at the end of this post). For the party I was wearing a Lanvin dress and a ysl pochette: then on this pics you can see me with curly hair but at the end I decided to wear super streight hair. Which is better? Let me know what do you think about this outfit! Have a nice day!
Ed ecco le foto della serata Giorgio Armani e Luuxottica!
Condividi