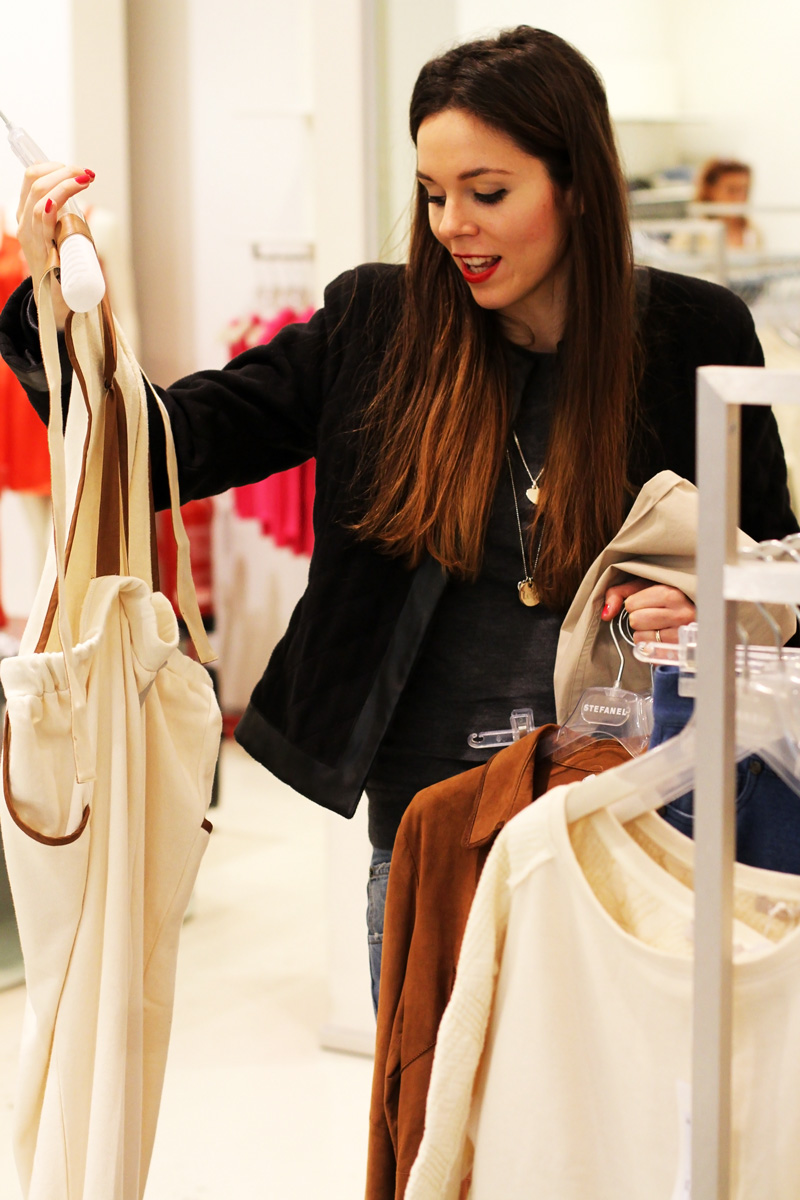 Buongiorno fanciulle! Probabilmente avrete visto già una piccola preview del mio progetto per il Franciacorta Outlet Village sui miei canali Facebook, Twitter e Istagram (@ireneccloset) ma oggi, dopo il lancio del nuovo Irene's Closet è finalmente arrivato il momento di raccontarvi tutto! Ho accettato subito con entusiasmo quando mi ha contattato il Franciacorta Outlet Village per partecipare ad un progetto con fashion blogger internazionali molto carino: [email protected]! Uno shooting con una decina di outfit scelti da me con i capi dei negozi dell'outlet, la realizzazione di una video intervista (Che temo un po' a farvi vedere, ahah!) ed infine la creazione di una rubrica "Consigli di Stile by Irene's Closet" che sarà inviata a tutte le iscritte alla newsletter dell'outlet. Abbiamo realizzato tutto in un weekend grazie ad un favoloso lavoro di squadra: sabato abbiamo trascorso una divertentissima giornata tra i negozi del Franciacorta outlet village per scegliere tutti i miei capi preferiti da più di 20 negozi che poi sono stati riuniti in una grande sola dove mi sono divertita a creare i giusti abbinamenti mixando marchi e stili e creando gli outfit dello shooting (Che vedrete nel prossimo post). Vi lascio con le foto della prima giornata al Village: presto vi farò vedere meglio l'outfit che indossavo per l'occasione :) Un abbraccio!
Good morning beautiful ladies! As you have probabily seen on my socials (Facebook, Twitter, Insagram @ireneccloset) before the launch of the new Irene's Closet, it's the perfect time to tell you more about my special weekend! I said yes with a lot of happiness when Franciacorta Outlet Village has emailed me to invite me to enjoy a special international bloggers project called [email protected]. It's all about a special shooting wearing outfits created by me, a video interview and to create a special "Style and shopping advices" by Irene's Closet for the newsletters of the outlet. We made it in a weekend with a wonderfull team job: we spent our saturday choosing all my fav items from more then 20 shops form  Franciacorta Outlet Village and then, we have stored them into a huge room in which I had fun in creating a lot of cool outfits that then I have worn the day after for the shooting. Today I would like to show you all the pics from the first day (And this afternoon I'll show more pics of the outfit I was wearing for the day) and tomorrow the shooting will be up on Irene's Closet! A big hug!
Have a nice day girls!
Irene
Condividi