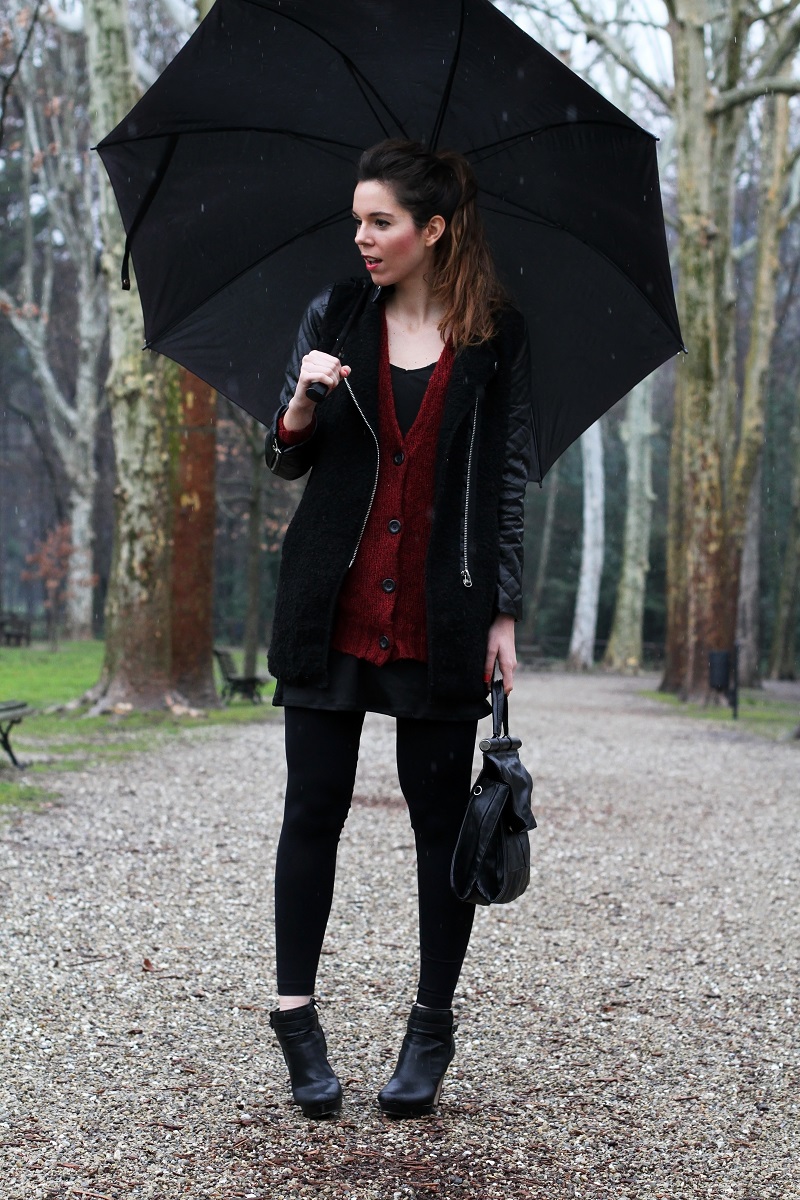 Buongiorno girls! Vi scrivo in 
direzione Milano 
dove mi sto recando per un appuntamento, sperando che il tempo sia migliore di quello che ho lasciato a Firenze: ieri ho deciso di scattare qualche foto ugualmente, sotto la pioggia e devo dire che il risultato non mi dispiace! 
Un outfit total lowcost fatto di sovrapposizioni. 
Che ne dite? Vi mando un grande abbraccio! PS. Partecipate al GIVEAWAY Swarovski per vincere una collana "tropicale": l'ho pubblicato ieri sera sul blog, lo trovate
QUI
 PPS. Domani dalle 15 alle 19 mi trovate a
 FIRENZE nello store OVS
 di via Panzani, venite a trovarmi!! Spero di conoscervi dal vivo :))
|PHOTOS| by Gabriele Colzi
Happy day girls!! I'm writing you while travelling to Milan where I'm going to have a work meeting. I hope the weather will be better then the one in Florence: yesterday I decided to shoot some pictures under the rain and the final result is not bad, what do you think? A lowcost outfit today! Have a nice day!!
|MY LOOK|
COAT: 
SHEINSIDE
DRESS: 
NO BRAND
CARDIGAN: 
H&M
BAG: 
STRADIVARIUS
SHOES:
MADDEN GIRL
bought on Sarenza.it
Condividi