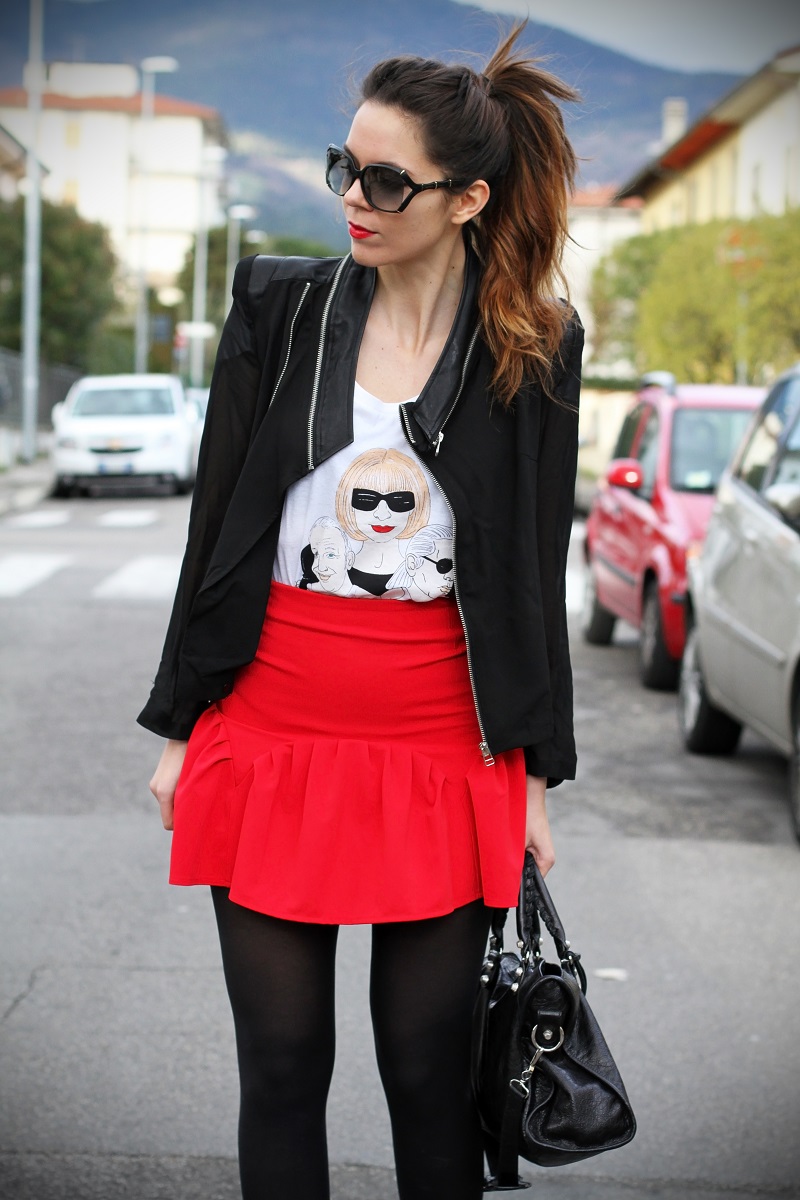 Buongiorno carissime!! Vi scrivo in partenza, come vi accennavo ieri, per 
l'outlet Franciacorta 
per un grande progetto che coinvolgerà oltre me, alcune bloggers internazionali (Potete leggere di più 
QUI
): non vedo l'ora di iniziare! Intanto seguite i retroscena del mio weekend di shooting e video sul mio canale instagram (@ireneccloset) e se siete in zona passate a salutarmi! :)Queste giornate sono state davvero intense: dopo il mio ritorno da Londra, ho lavorato come una matta ad 
una grande sorpresa che, se tutto va bene, potrete tutti vedere sul mio blog lunedì! Ho bisogno di tante dita incrociate, mi raccomando :))))  
Quindi, la parola d'ordine di questi giorni è stata assoluto 
comfort: 
ho abbinato la mia nuova tee super simpatica presa su 
Gasmy.it

 a
d un outfit casual chic che spero vi piaccia. Un abbraccio forte!
|PHOTOS| by Giovanni Gambassi
 Happy day girls!!  I'm writing you while leaving for Franciacorta outlet for a big project that is going to envolve me and some others international bloggers (You can read more about that 

HERE

): I can't wait to start! In the meanwhile follow the backstage of the shooting and the videos on my instagram (@ireneccloset). Then, those days have been really intense: after London I have worked super hard for a big surprise that you are going to see on my blog on monday. Finger crossed!! :) So, those days, my outfits have been super comfortable: here I have paired a super comfy tee bought on 

Gasmy.it

 to a casual chic outfit that I hope you'll like. A big hug!
Condividi