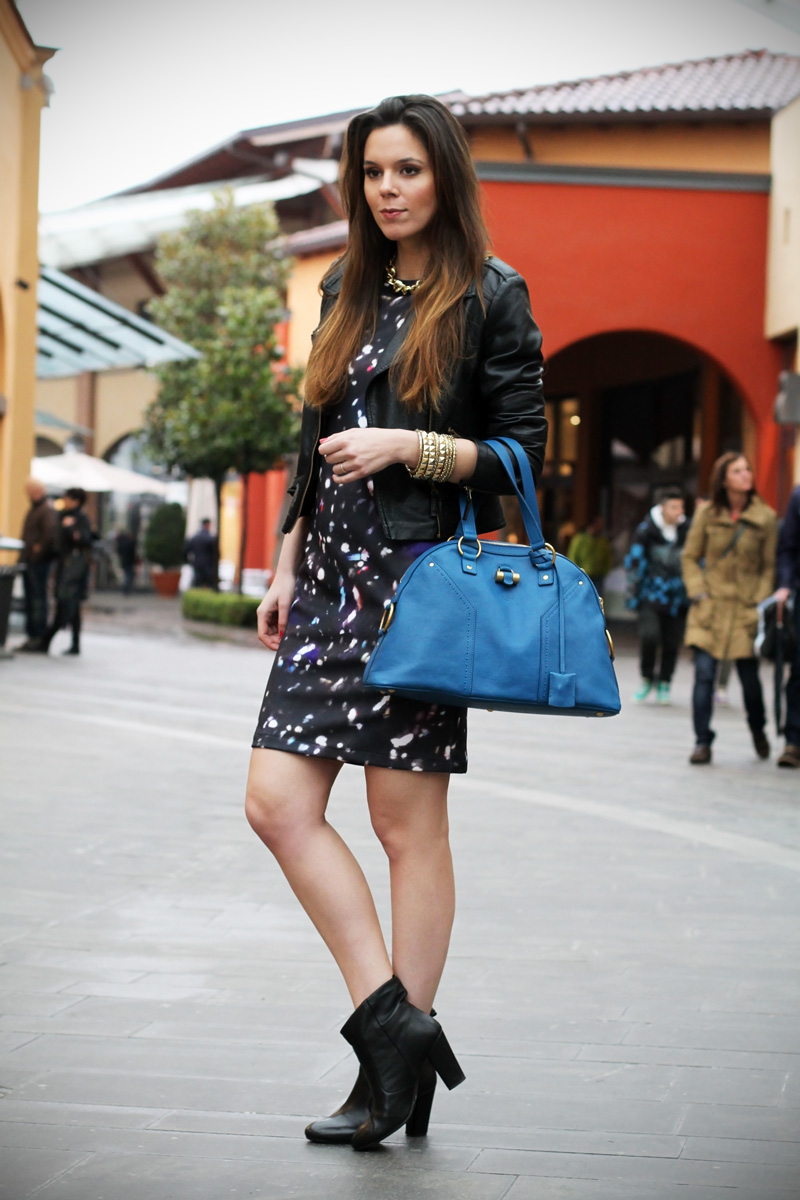 La borsa Muse YSL color del cielo. Buongiorno belle fanciulle, come state? Io ho passato tre giorni fantastici in compagnia del mio Giova, dei miei parenti e dei miei amici: mi sono rilassata e divertita! Anche se, dopo questi tre giorni pasquali, ho due piccoli problemi. Il primo: riuscire a svegliarmi ad un ora decente al mattino. Ohmmioddio, questa mattina nemmeno la pioggia battente è riuscita a farmi aprire gli occhi. Il secondo: tralasciando la quantità di brufoli post cioccolata, ahiahiahiai quanto ho mangiato. Da oggi dieta (Quante volte l'abbiamo detto?). Beh, rileggiamoci QUESTO post, va! :) :) Ma  intanto vi lascio con le foto di uno degli ultimi outfits che abbiamo scattato: un vestito cosmic firmato Zamrie ed una borsa color del cielo, della quale vi avevo parlato QUI, presa su Gasmy.it. Che ne dite di questo outfit? Buona giornata a tutti!
Good morning ladies, how are you? I have spent three amazing days with my Giova, my parents and friends: I had fun and I relaxed so much! But, after those three Easter holidays days, I have two little problems. The first: this morning I was totally not able to open my eyes :D And the second one is that.. OMG how many chocolate I have eaten! The diet starts today :D Let's read again this post :D In the meanwhile I would like to show you all the pics of the latest outfit we shoot wearing a cosmic dress and a YSL bag. What do you think about this outfit? Have a nice day!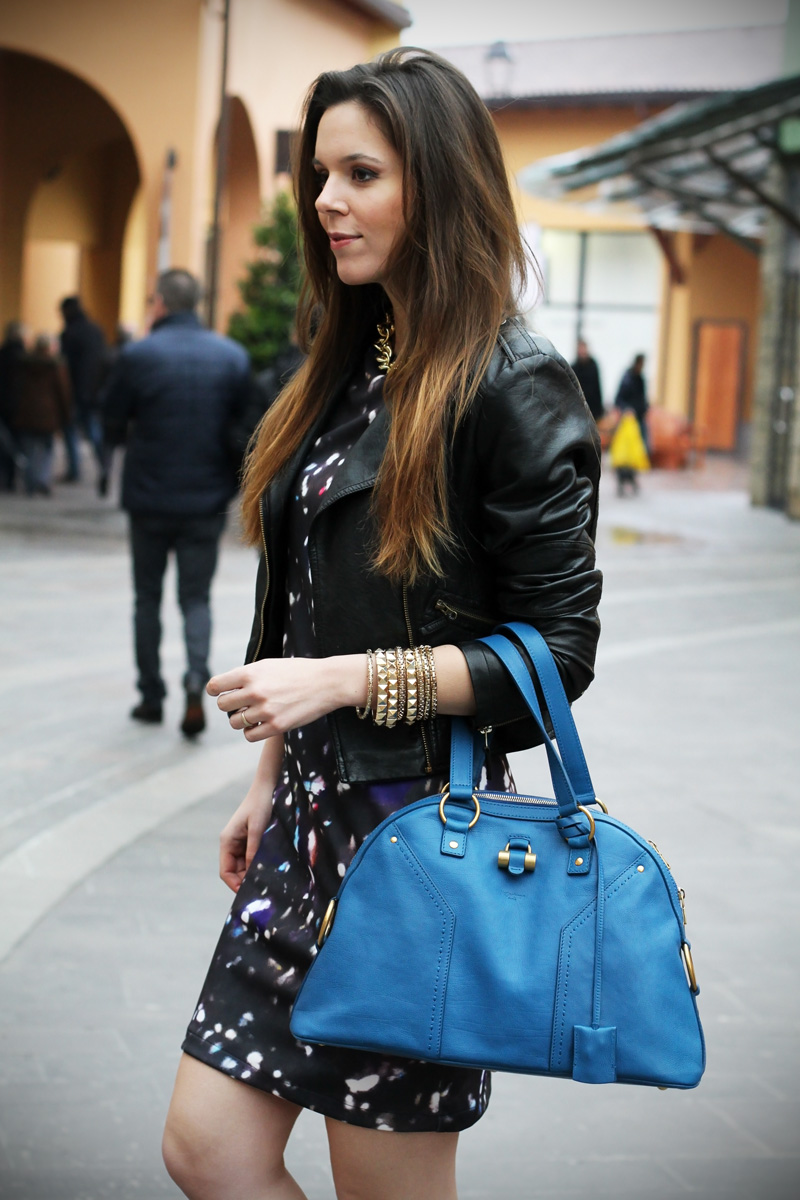 Dress: ZAMRIE / Bag: YSL MUSE bought on Gasmy.it / Jacket: SHEINSIDE / Jewels: PRIMARK
Have a nice day girls!
Irene
Condividi