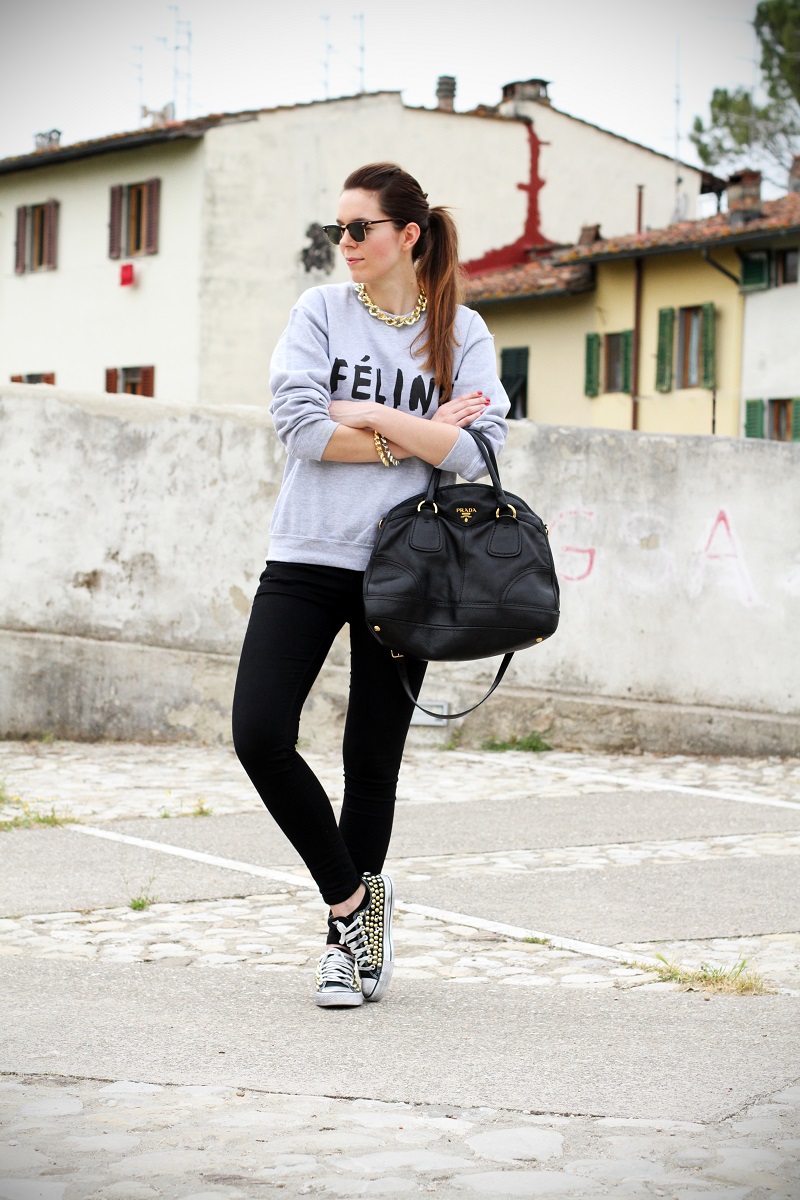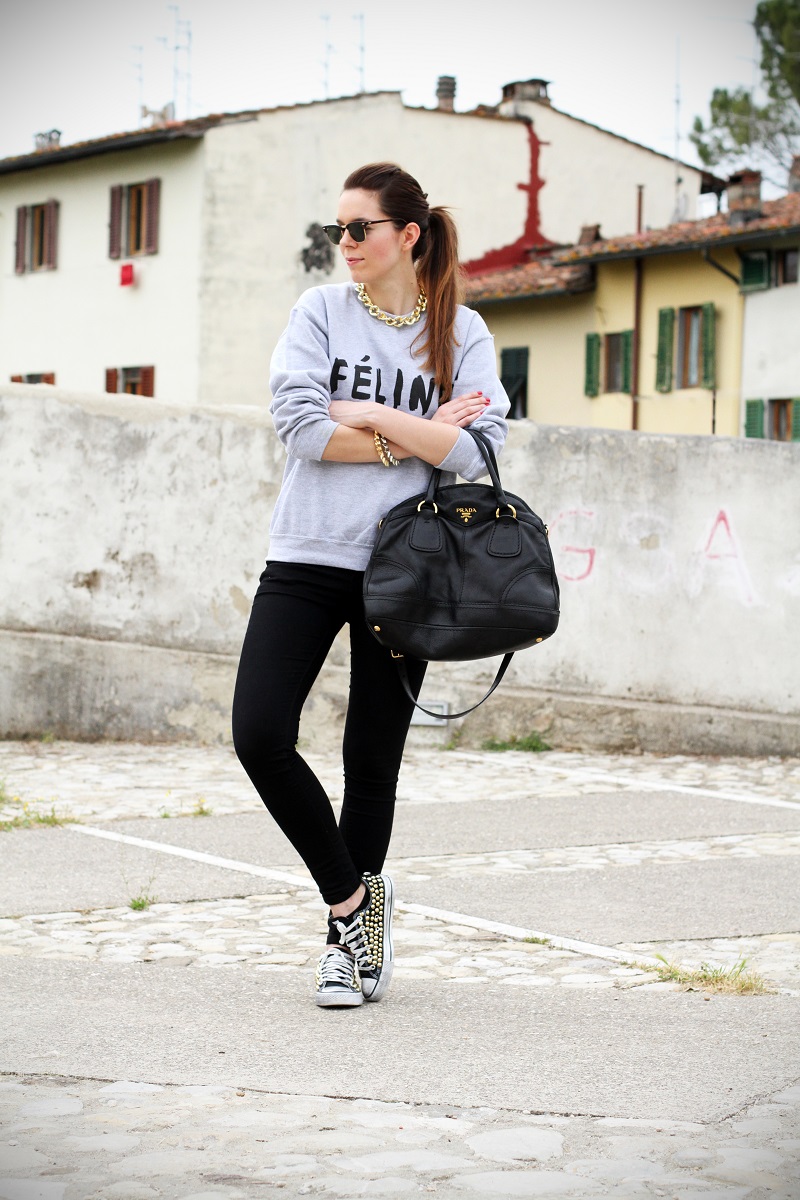 Celine or Feline? Roarrr! Buongiorno carissime! Come state? Questi giorni per noi stanno diventando davvero intensi tra appuntamenti, lavori al pc e nuovi progetti! Domani però, se il tempo sarà clemente (!) ci concederemo un pranzo al mare e poi valigia a gogo per il prossimo viaggio :) Let's go! In questi giorni la parola d'ordine per me dunque è comodità: quando è arrivata a casa questa divertente felpa FFFFELINE ho subito trovato il capo adatto per questi giorni stra pieni. Un paio di skinny neri, un paio di converse borchiate e dettagli oro per un outfit che mi diverte :) Che ne pensate? Buona giornata a tutte!
P.S. Se vi siete perse il post di ieri su "Tre cose (strane) che non sapete di me" lo trovate QUI
P.P.S. Vi ricordate il post "Chiedi all'esperta per la remise en forme per l'estate 2013?" abbiamo raccolto le vostre domande e stiamo lavorando per voi: stiamo creando un programma ad hoc per la remise en forme estiva. Il primo post uscirà tra pochissimissimo. Stay tuned!!
Good morning ladies! How are you? Those days have been really intense among appointments, office works and new projects! Tomorrow it's holiday in Italy and maybe if the weather will be good we will enjoy a good lunch at the sea and then will be time to pack again for another travel :) Let's go! So the outfits for this kinda busy days are comfy and cool like the one I would like to show you today: a funny sweater, studded converse and golden details :) What do you think? Have a good day!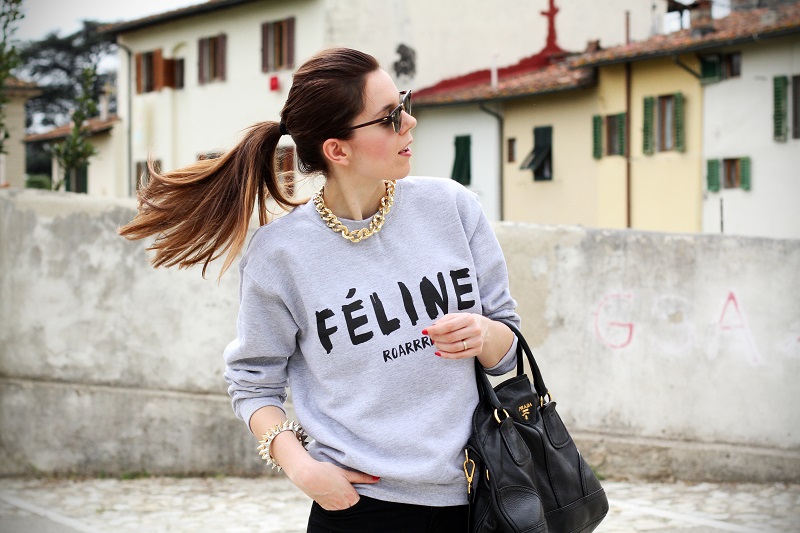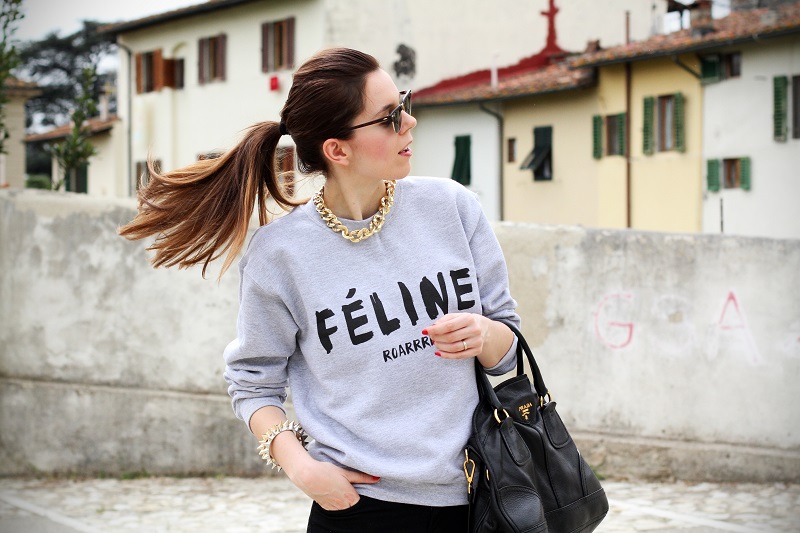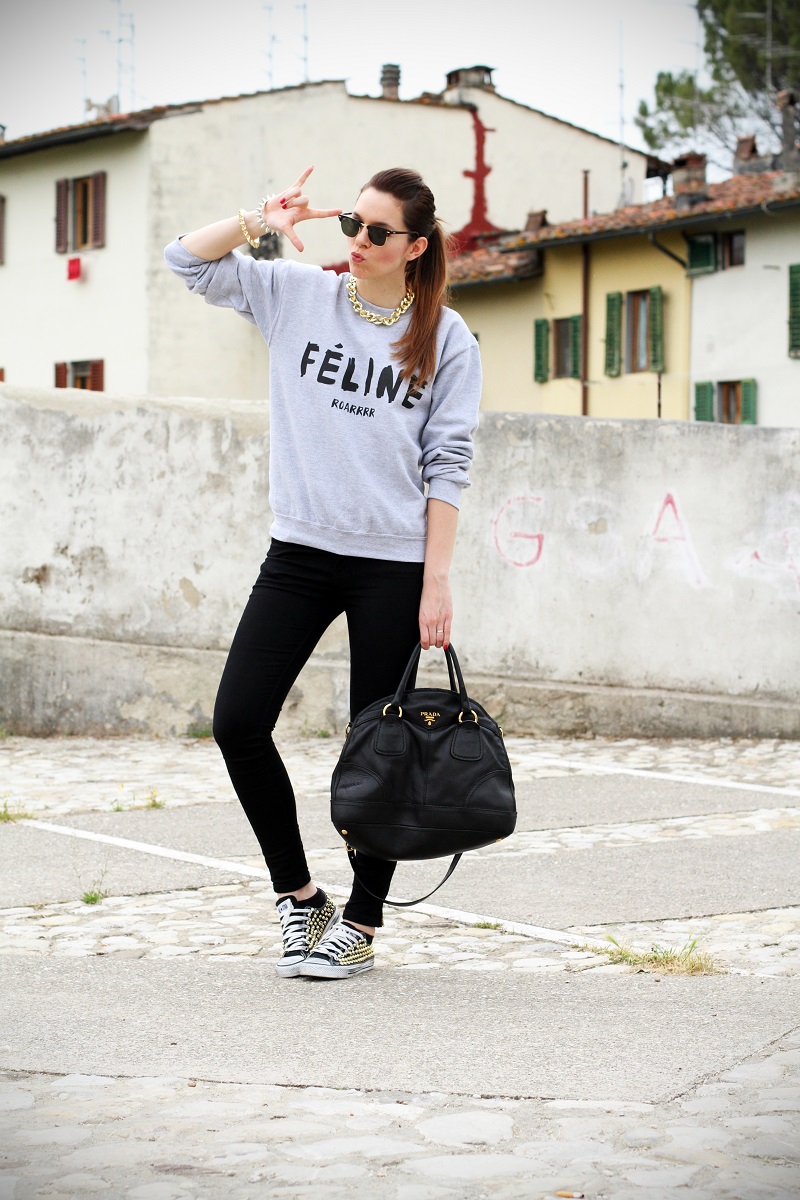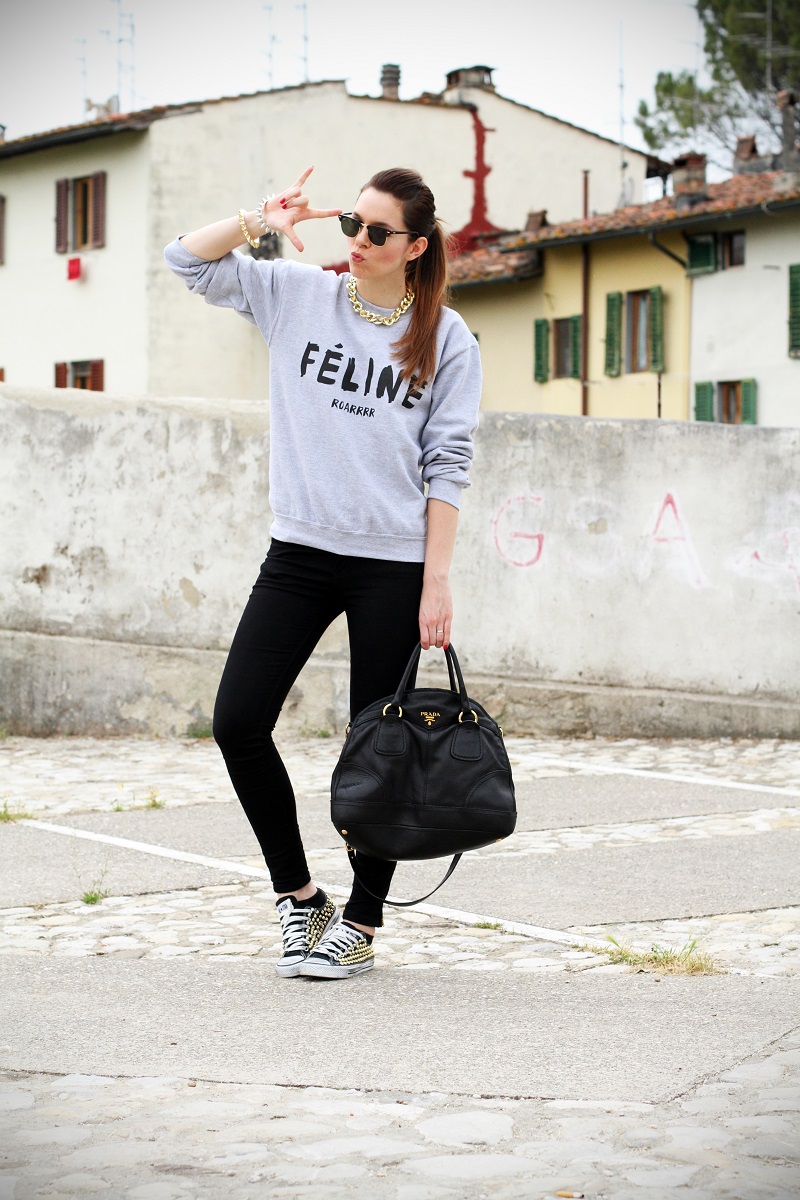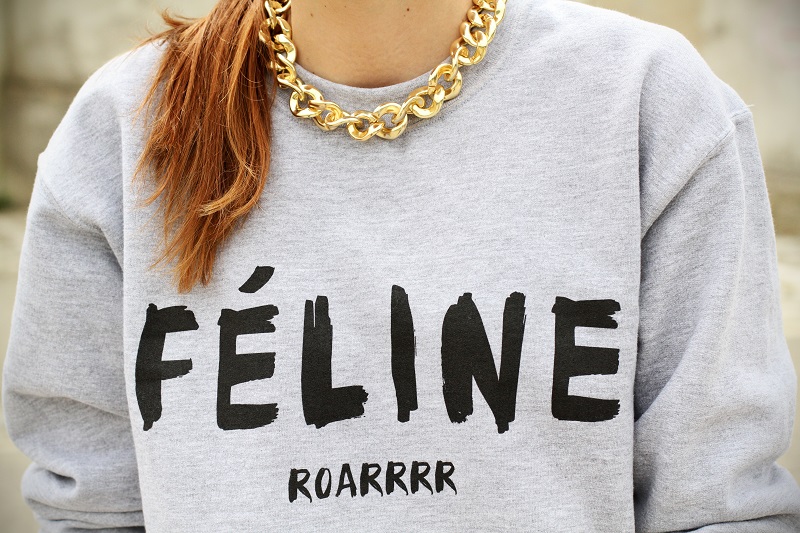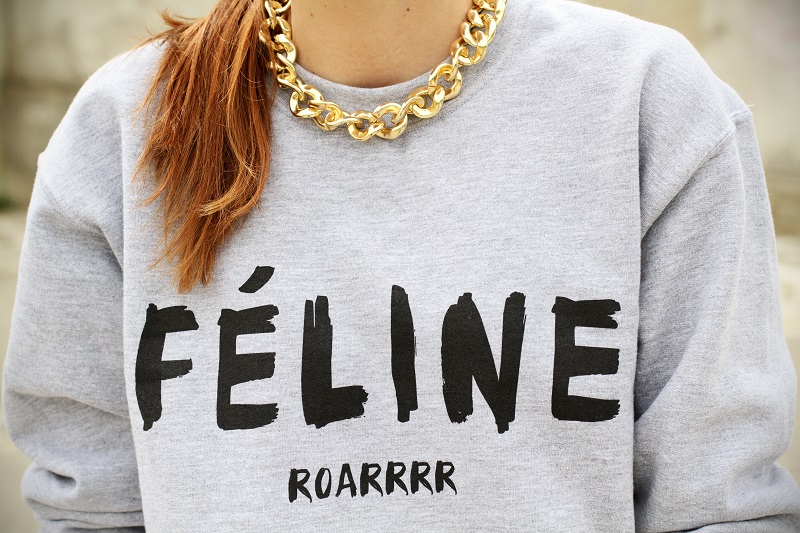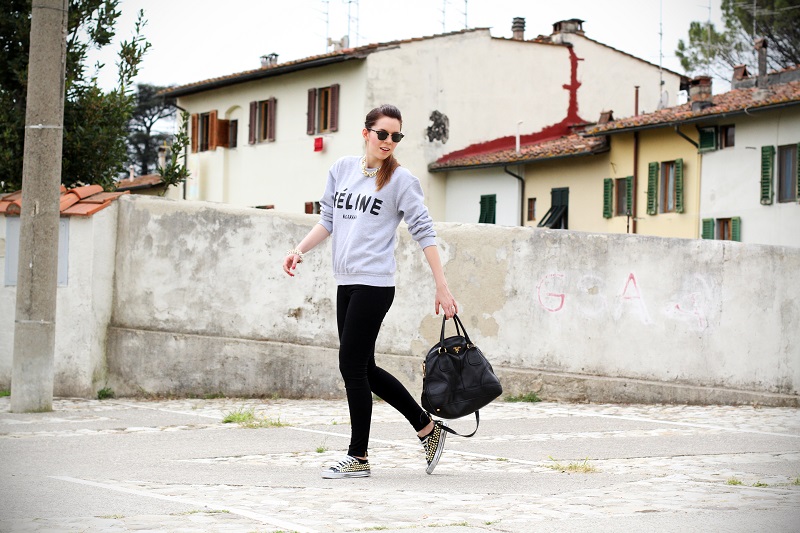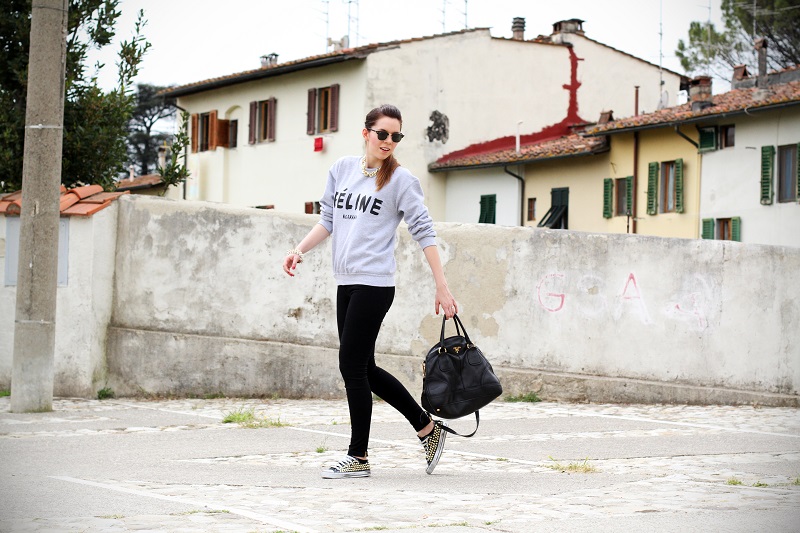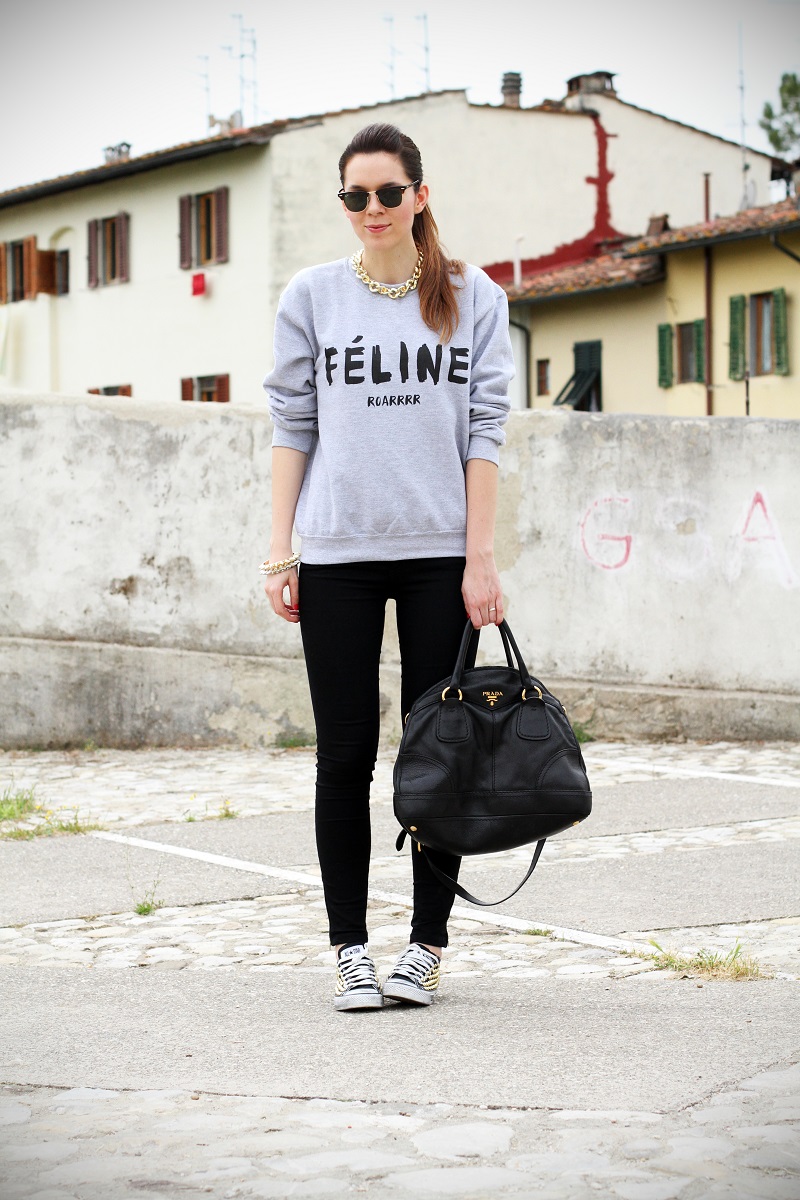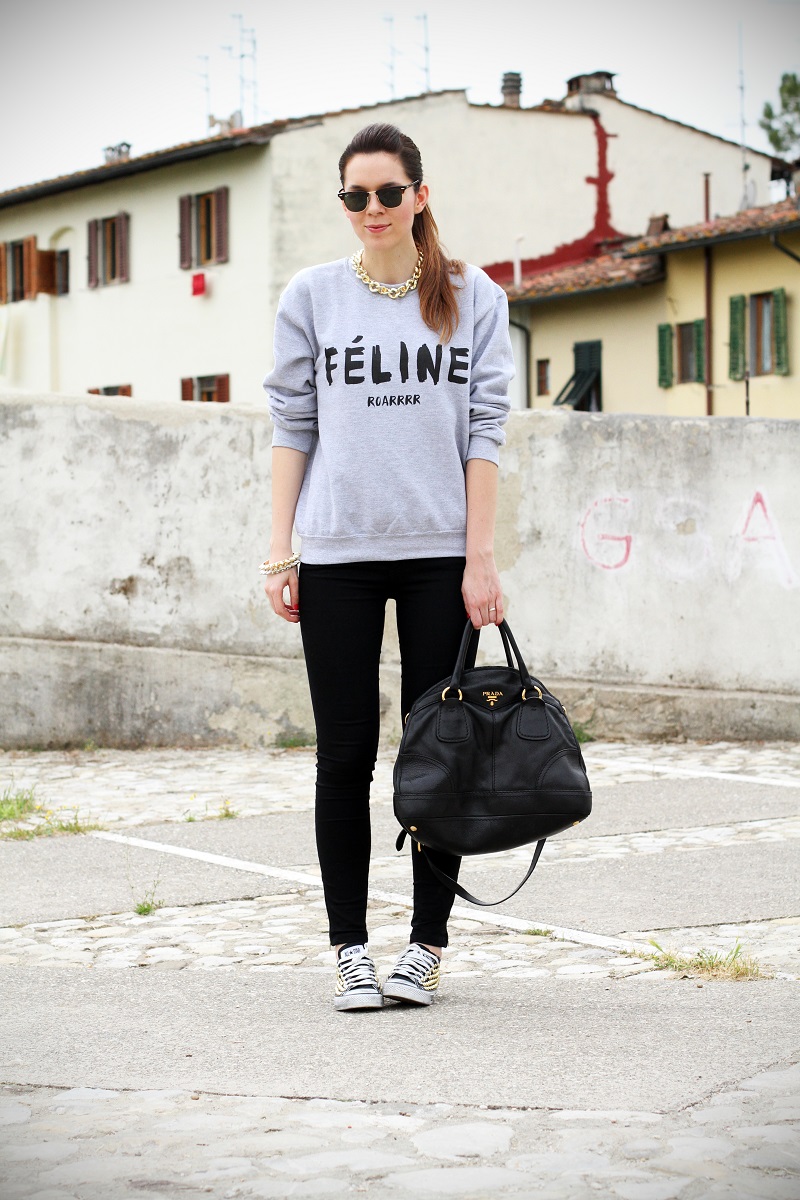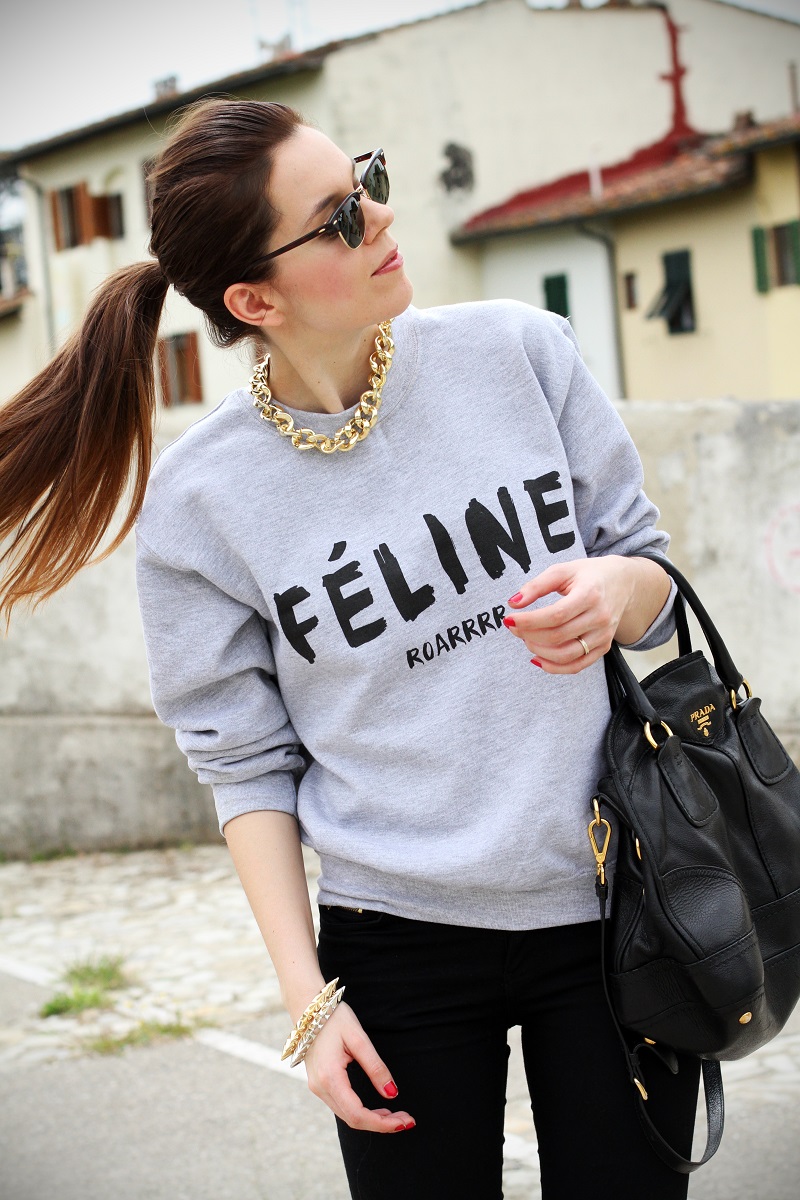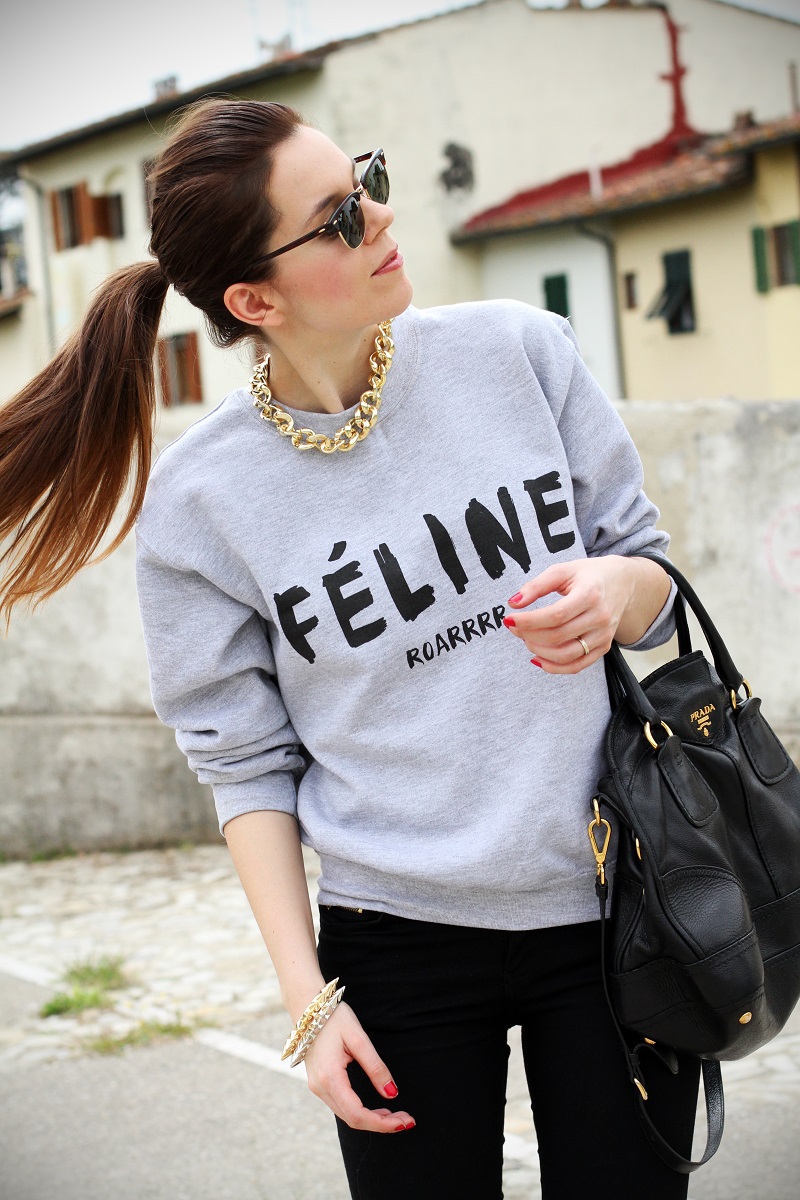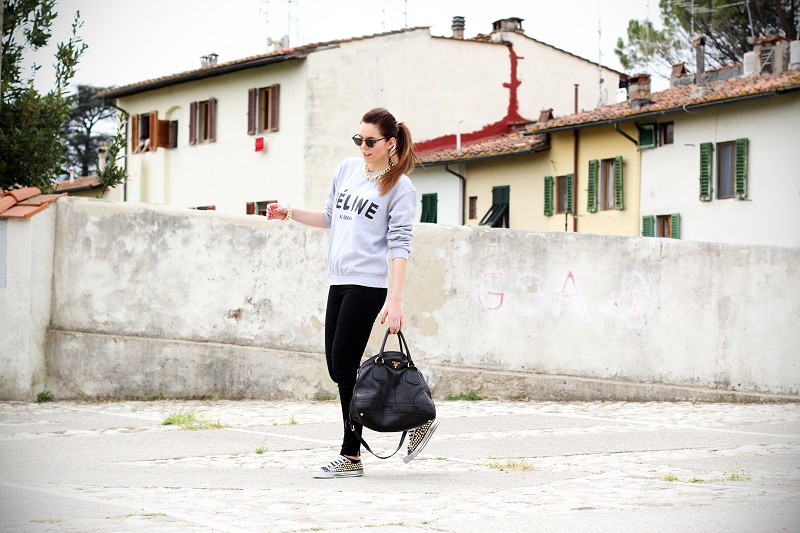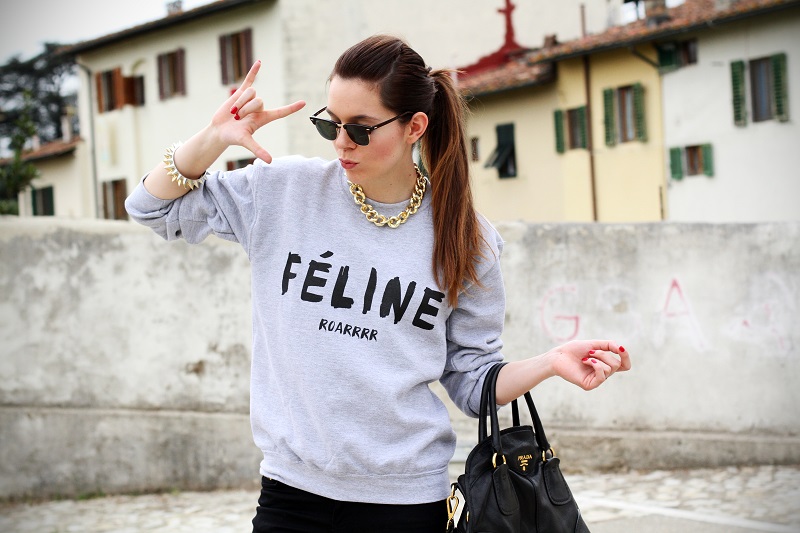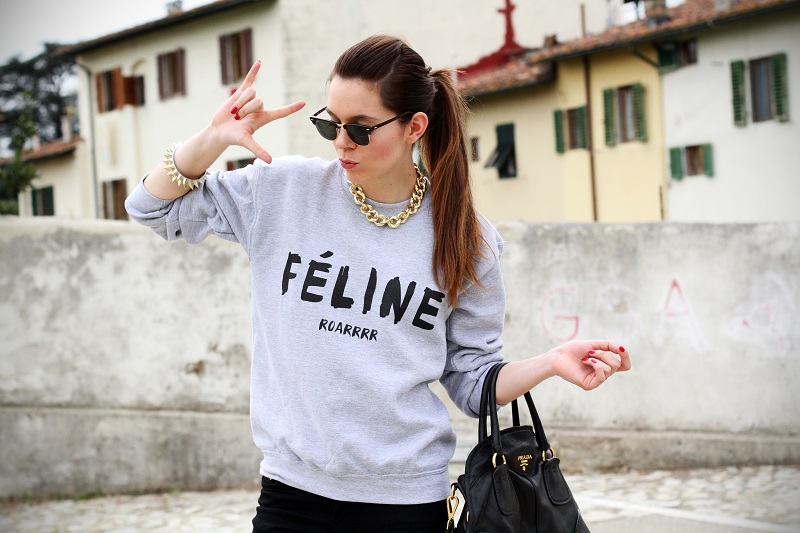 SWEATER: IM (made with love) /  Shoes: CONVERSE / JEANS: ZARA /  Bag: PRADA /  Jewels: PRIMARK  / Make up: DIOR 
Ph. Gabriele Colzi
Condividi