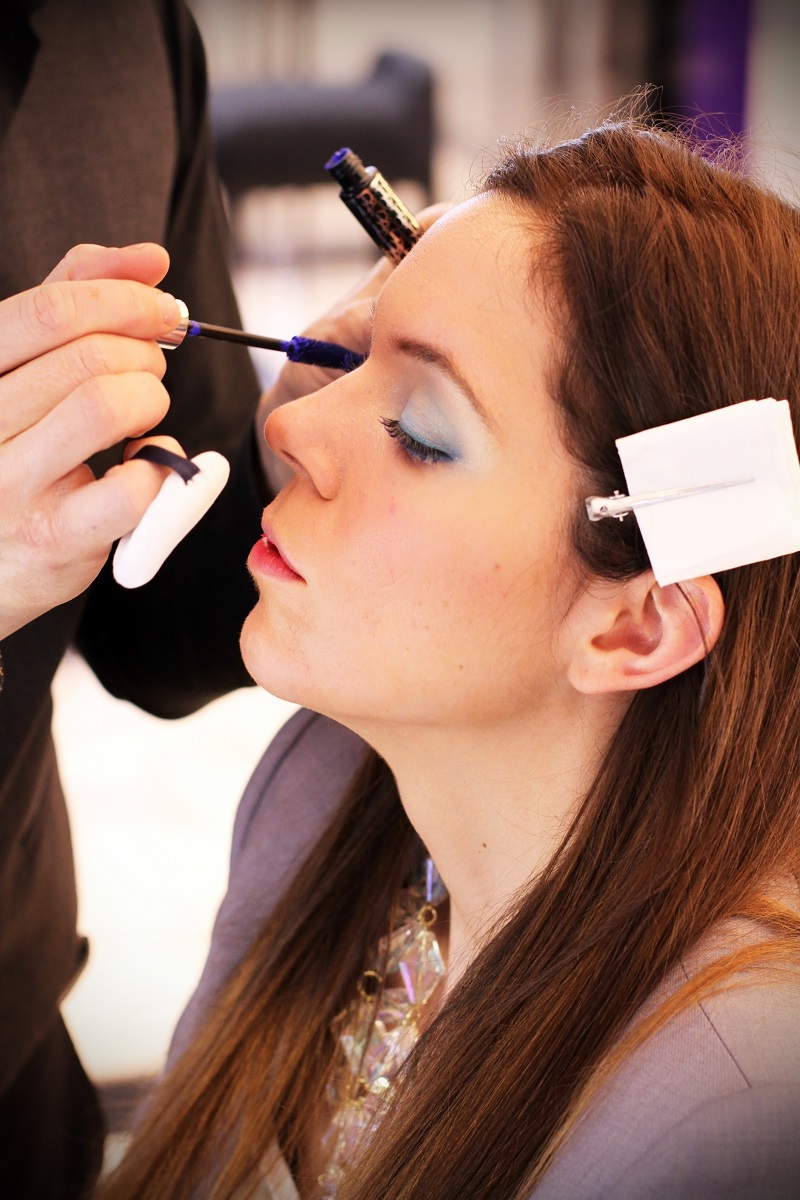 Buongiorno ragazze e buon sabato! Durante la mia giornata a Milano ho avuto anche il piacere di testare ed "indossare" la nuova collezione Dior Make Up ispirata all' Uccello del Paradiso: tonalità dal blu più intenso fino al celeste e verde acqua per gli occhi e le mani ed un incarnato fresco, radioso, bonne mine e sano grazie alla nuova terra bicolor e la BB cream.
Durante la sessione trucco presso il corner Dior make up in Rinascente mi sono fatta inizialmente coccolare dalle mani esperte del make up artist Dior. Il mio make up è iniziato, dopo la preparazione della pelle con prodotti quali Capture Totale per occhi e viso che distendono e rinfrescano i contorni, con la stesura della BB cream Dior con fattore protezione 15 (Perfetta per l'estate), qualche tocco di correttore sulle imperfezioni e terra bicolor da applicare nello spicchio più scuro sui contorni (parte alta della fronte, tempie, sotto gli zigomi) e in quello più rosato sulle guance per un effetto tutta salute! Per gli occhi invece il make up artist Dior ha utilizzato la palette dai toni del blu più intenso, utilizzando i più chiari per la base e per la parte interna dell'occhio e quelli più scuri per creare un'ombreggiatura sulla palpebra e per delineare l'occhio sulla rima inferiore e superiore. Completato poi il tutto con un mascara nero ritoccato poi con un mascara blu intenso solo sulle punte. Sulle labbra invece il lucidalabbra Dior Addicted che avevate già visto in QUESTO post. A voi tutte le foto del Dior Make up!
Good morning ladies and happy saturday! During my day in Milan I had the pleasure to try the new summer 2013 Dior Make up collection inspired by the bird of paradise at Rinascente Dior Make up Corner:  blu and green shades for the eyes and a bonne mine skin thanks to the bb cream and the duo fard.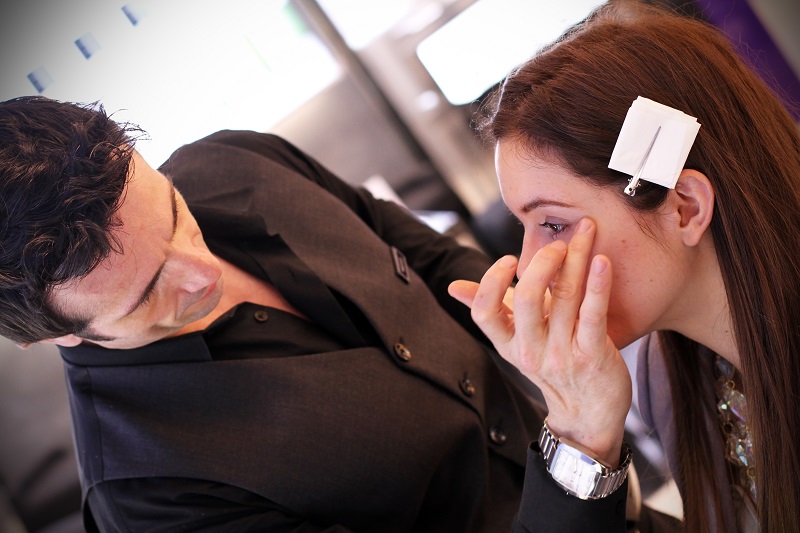 La mia sessione è poi proseguita con un percorso olfattivo davvero affascinante: tra i mille ed uno profumi Dior sono stata trasportata tra profumi di oriente e occidente, di fioriture e legni. Poi l'esperto ha giocato con me per scoprire, attraverso i tratti della mia personalità, il profumo più adatto a me (Ci ha provato anche Giovanni!). Ottima idea per scoprire il vostro profumo preferito ;)
Then I discovered together with the Rinascente Dior Parfum expert which are my fav parfumes according to my personality and style. That's amazing! You have to try!!
Grazie a Dior per la magnifica esperienza!
Presto sul mio blog vi farò vedere meglio tutti i prodotti che sono stati utilizzati per il make up!
Condividi