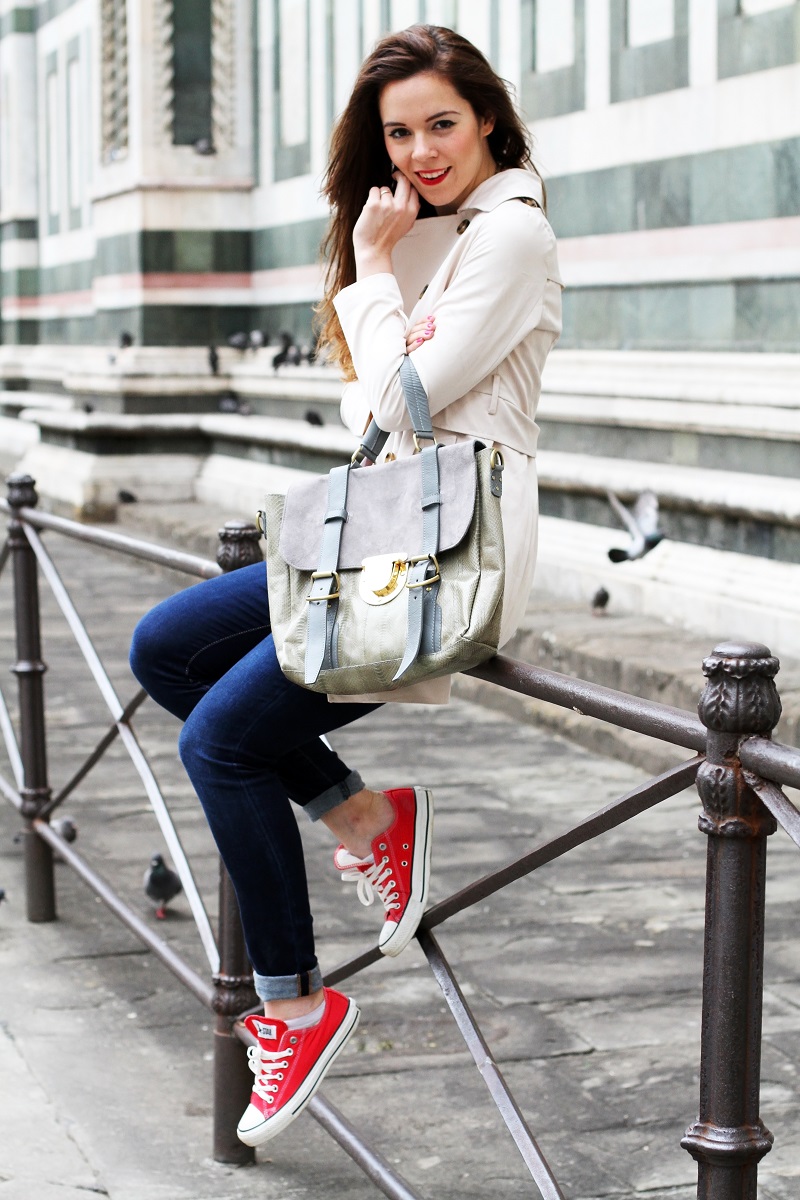 Converse rosse e Su-shi. Detta così, sembrerebbe si parli del mio cibo preferito, il sushi giapponese. Invece no! Se avete letto il post di ieri pomeriggio (LEGGETELO QUI) sapete già che sto parlando delle Su-shi bags: sono borse che si ispirano agli anni Settanta, al vintage, allo stile boho-chic. Sono fatte a mano, in pelle, sono coloratissime ed il prezzo varia tra i 100 ed i 200 euro. Fino a poco tempo fa praticamente introvabili se non online, da oggi sono in vendita anche in italia presso COIN (Milano, Vercelli, Milano GG, Parma, Como, Regio Emilia, Bologna, Treviso e Firenze). Io l'ho scelta in grigio, così da poterla indossare con facilità anche questo inverno e ho deciso di abbinarla ad un outfit sporty-chic, come quelli che piacciono a me con tanto di rossetto rosso che riprendere il colore delle Converse (ORMAI E' UN MUST, VI RICORDATE?), trench (Ecco UN ALTRO OUTFIT in cui l'ho indossato, date un occhio) e chioma al vento (grrr!). Spero che l'outfit vi piaccia, fatemi sapere che cosa ne pensate! Un abbraccio!
Ok, we are talking about my fav food, sushi :D If you have read my previous post (YOU CAN READ IT HERE) you already know that I'm talking about Su-shi bags: 70ies inspired bags, vintage style, boho.chic. They are handmade with leather, coloreful and the price is among 100 and 200 euro. They use to be a little bit to be found in Italy but know you can buy them at COIN (Milano, Vercelli, Milano GG, Parma, Como, Regio Emilia, Bologna, Treviso e Firenze). I decided to wear it in gray and I decidedto wear it with a sporty-chic outfit like the one I like: red lips (like the chuck converse I was wearing), trench (HERE ANOTHER OUTFIT in which I have worn the trench) and windy hair :D Hope you'll like this outfit, let me know!!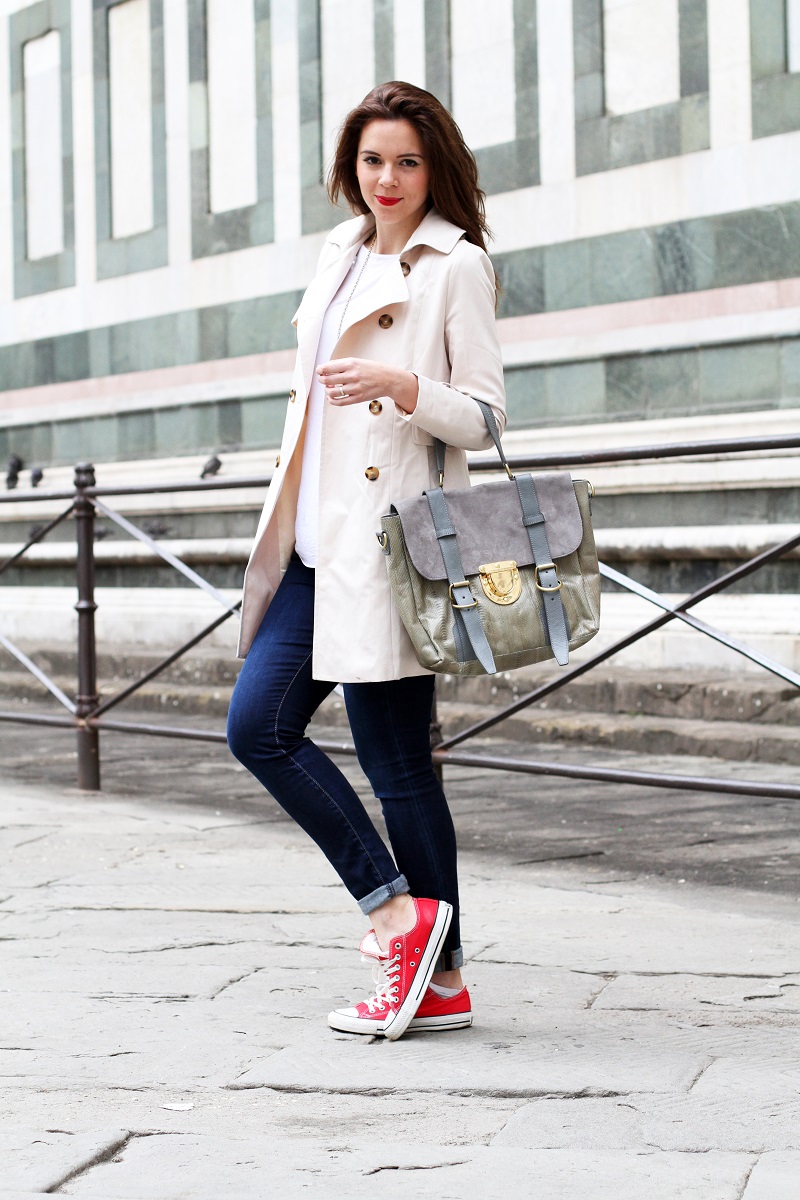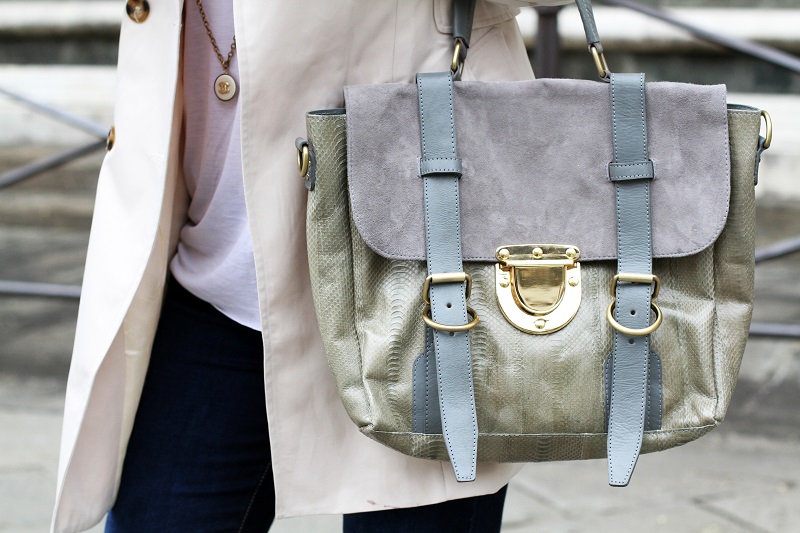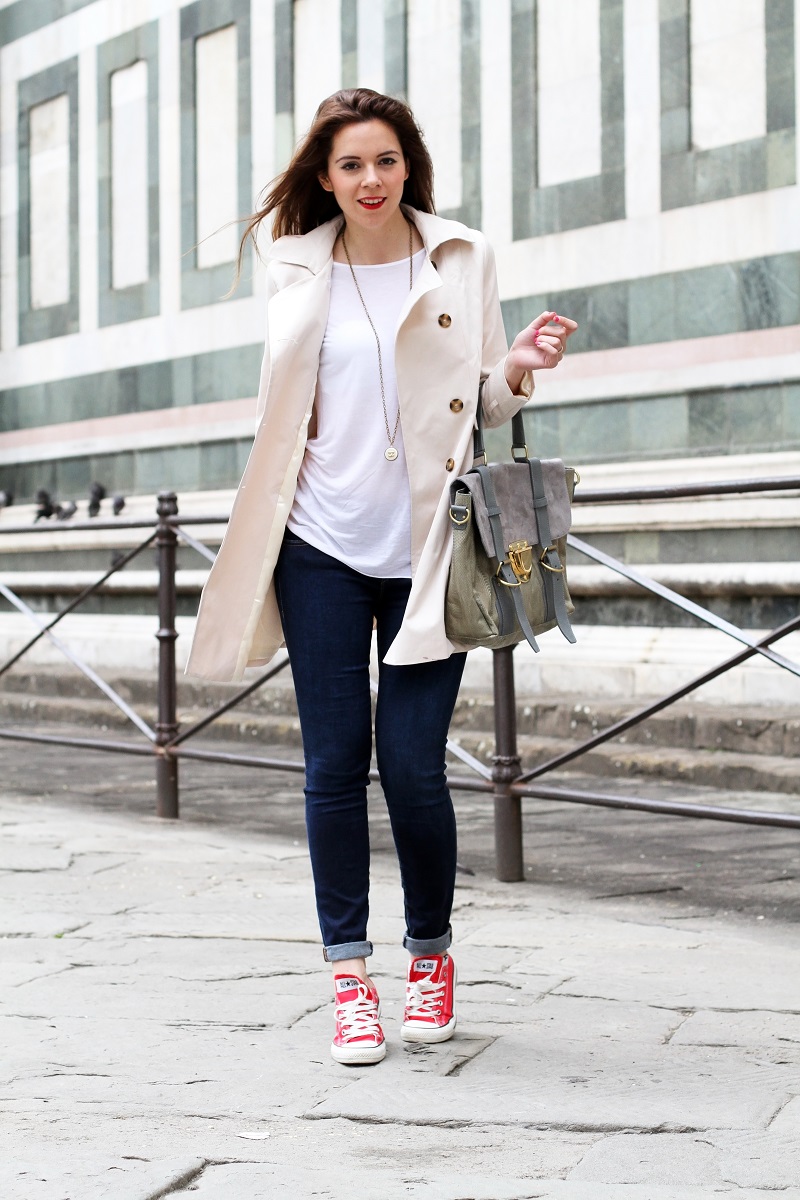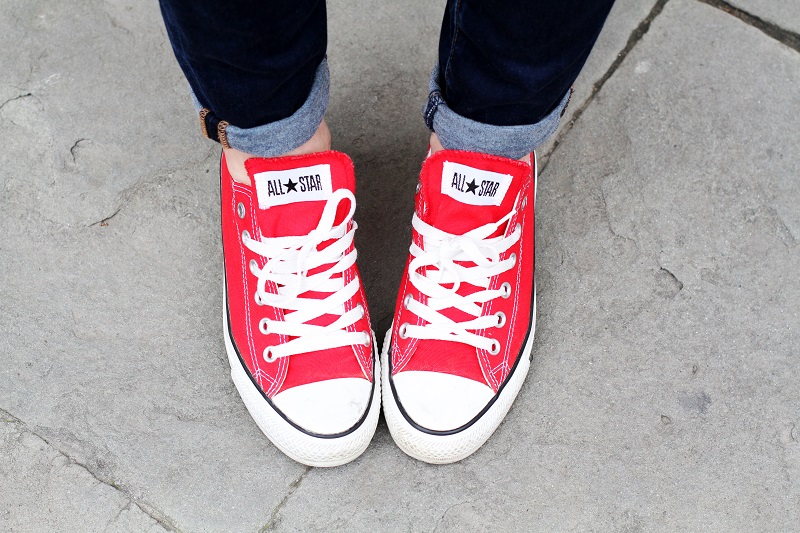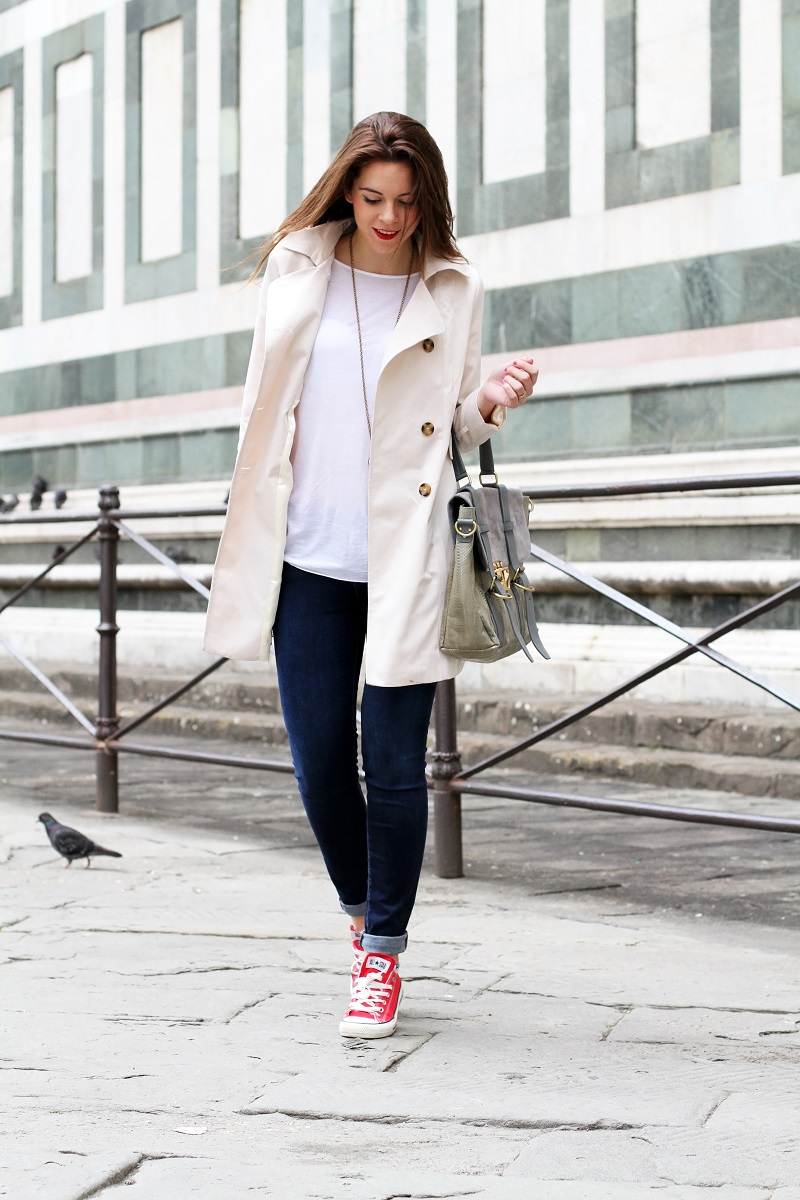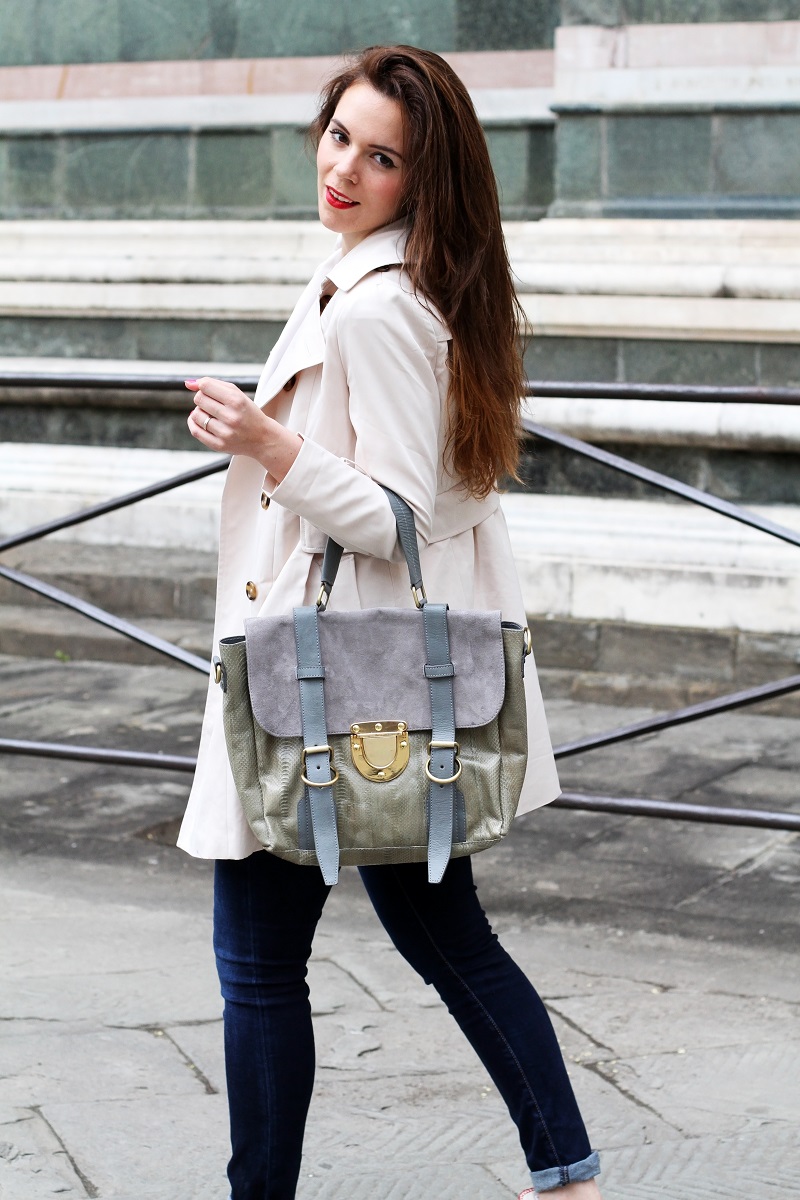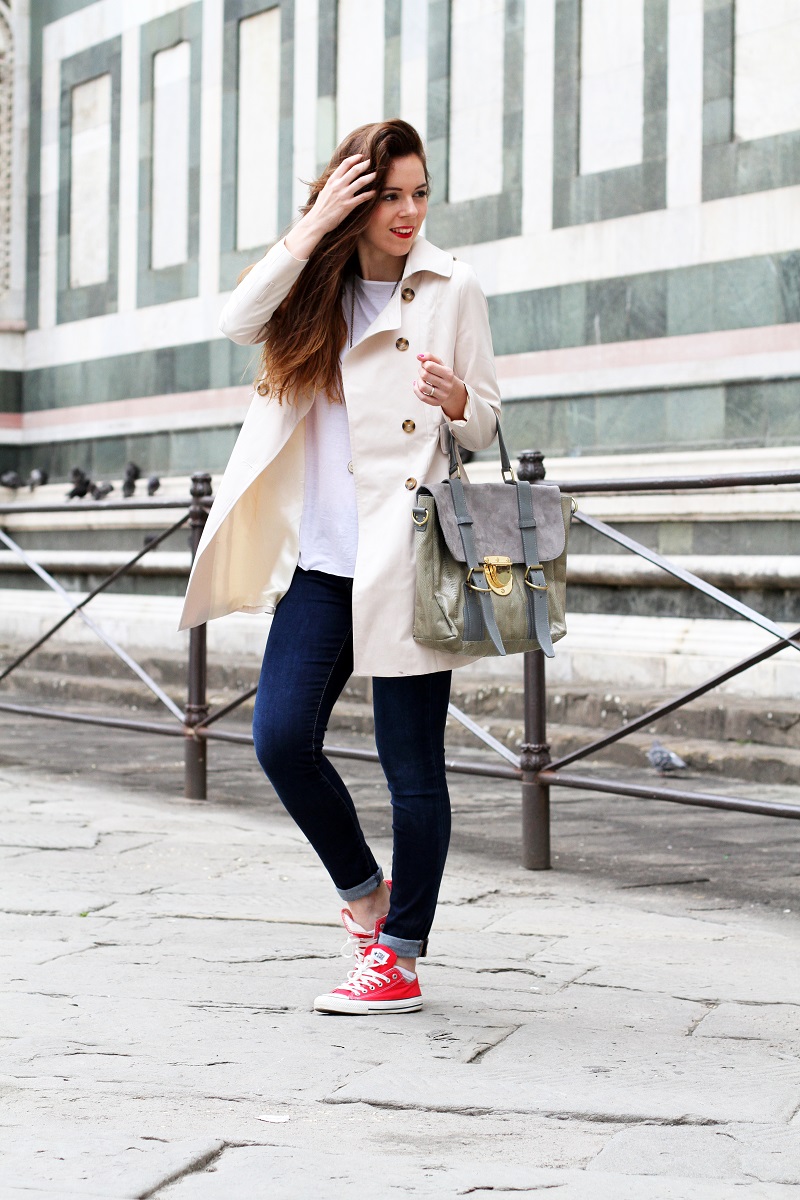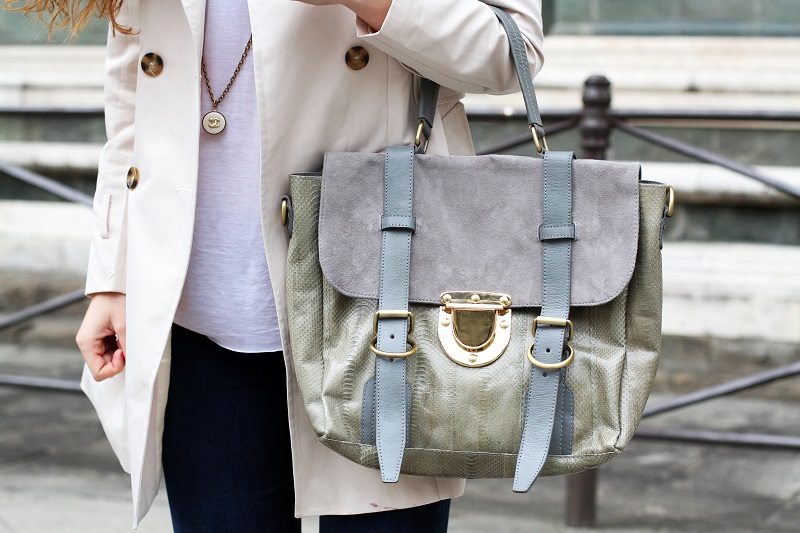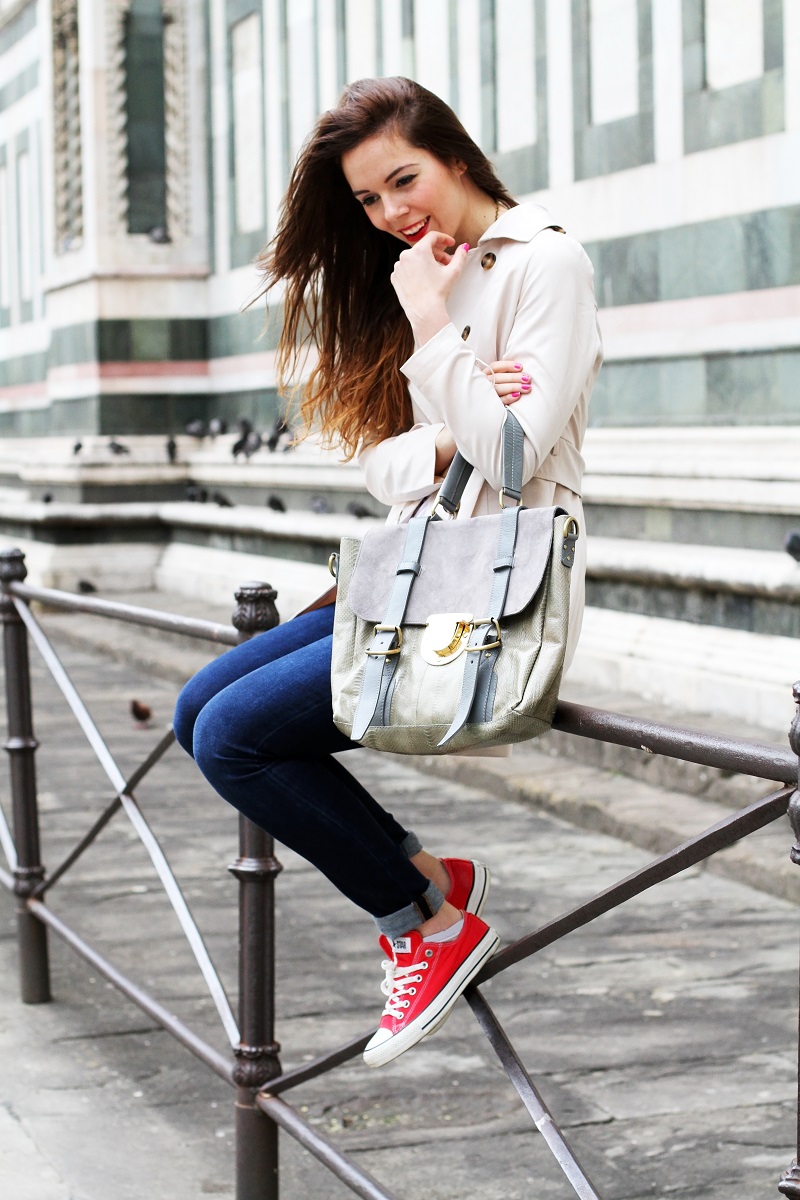 Bag: SU-SHI / Pants: FORNARINA /  Trench: SHEINSIDE / Shirt : ZARA/ Shoes: CONVERSE CHUCK  / Nailpolish: DIOR 
Ph. Giovanni Gambassi
——-
Vi presento una nuova funzionalità di Irene's Closet.  
Ora sul mio blog è presente una galleria con la preview di tutti gli outfit scattati da oggi fino all'inizio del blog: cliccando sopra ogni preview potrete entrare e vedere l'intero post contenente tutte le foto ed i marchi di cosa indosso mentre passando sopra il mouse potete leggere l'anteprima del titolo. Buona navigazione!
ACCEDI ALLA GALLERY DI TUTTI GLI OUTFITS CLICCANDO QUI!
Condividi