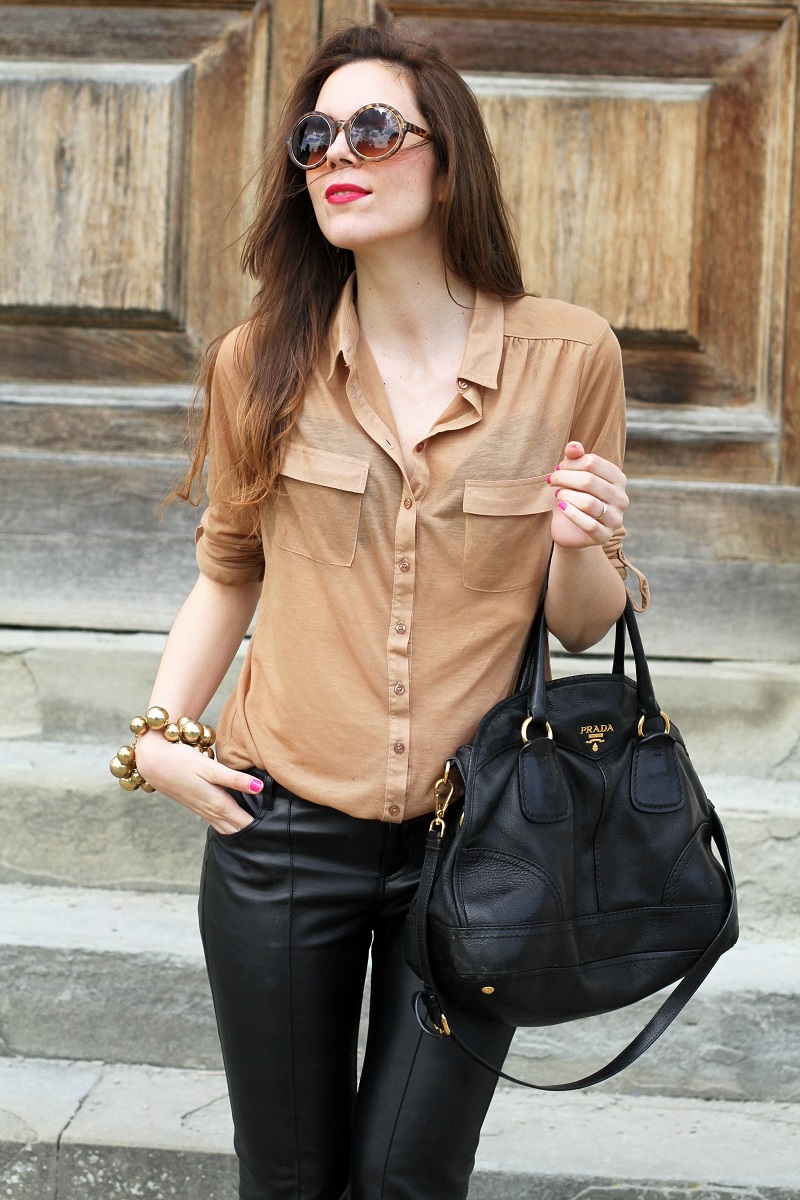 Kurt Geiger ed i mocassini della nonna con le borchie. Buongiorno fanciullette da un'Irene's Closet con… la bronchite! Eccoci, ci mancava solo questa! Inutile dire che sono imbottita fino alla punta dei capelli di antibiotici, Benagol, miele, tachipirina ecc. ecc. ecc. Speriamo di rimettermi in piedi presto: la partenza per la Francia è tra un paio di giorni! Queste foto sono le ultime che immortalano la mia gola sana :D Scattate lunedì, hanno come pezzo forte un paio di scarpe decisamente particolari di Kurt Geiger che vi avevo già fatto vedere in QUESTO POST. Ogni tanto mi diverto ad aggiungere alla mia scarpiera scarpe strambe tipo queste che vedere oggi: le avevo viste di passaggio alla Rinascente di Milano (Anche in versione con tacco) e poi, quando le ho viste online, non ho saputo resistere (Anche se so già che a molte di voi non piaceranno :P :P). Ho deciso di abbinarle ad un paio di pantaloni in pelle (Che avevate visto anche in uno dei MIEI SHOOTING PREFERITI) e di rimanere poi sui toni della terra, per non caricare troppo l'outfit. Che cosa ne pensate? Torno sotto la mia montagna di coperte, vi leggo da li :) Un abbraccio!!
Good morning girls!! So It's official, I have the bronchitis :( So I'm taking antibiotics, antiflu, honey and everything I have at home hoping to get better soon: my departure for France is in a couple of days! This pictures are the last that show you my healthy throat :D I have shoot those pics on monday and the focus is on the shoes that I have already shown you HERE. Sometimes I love to buy quite unique shoes! I know that some of you are going to hate those shoes but, yey, I love them :D I decided to pair those Kurt Geiger shoes with a black and beige outfit. What do you think? Let me know! I come back to the bed, I'm going to read you from there :) A big hug!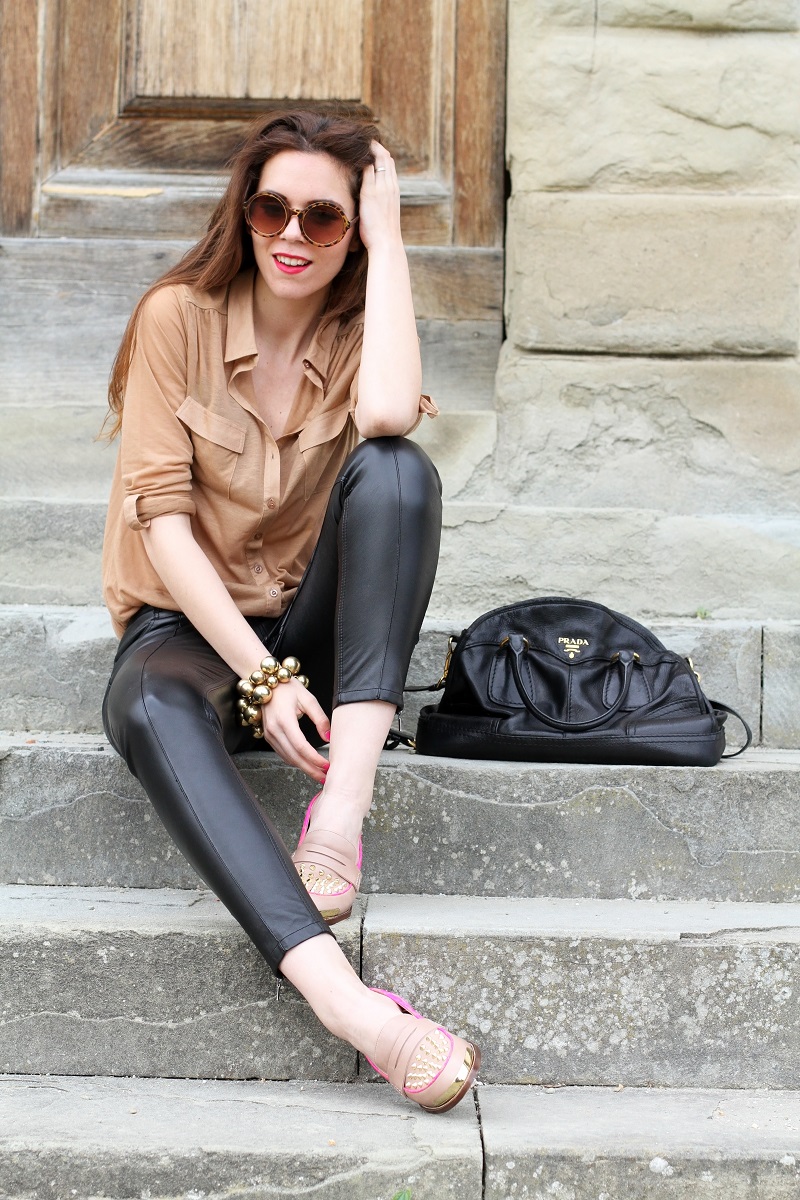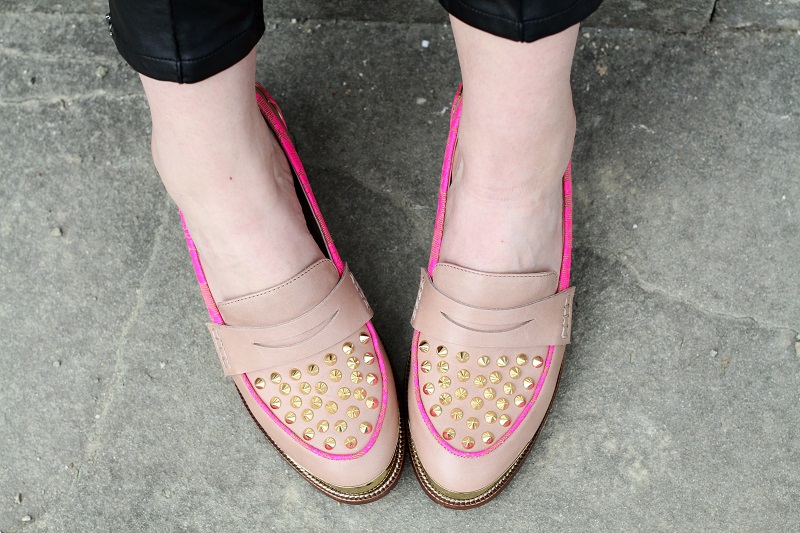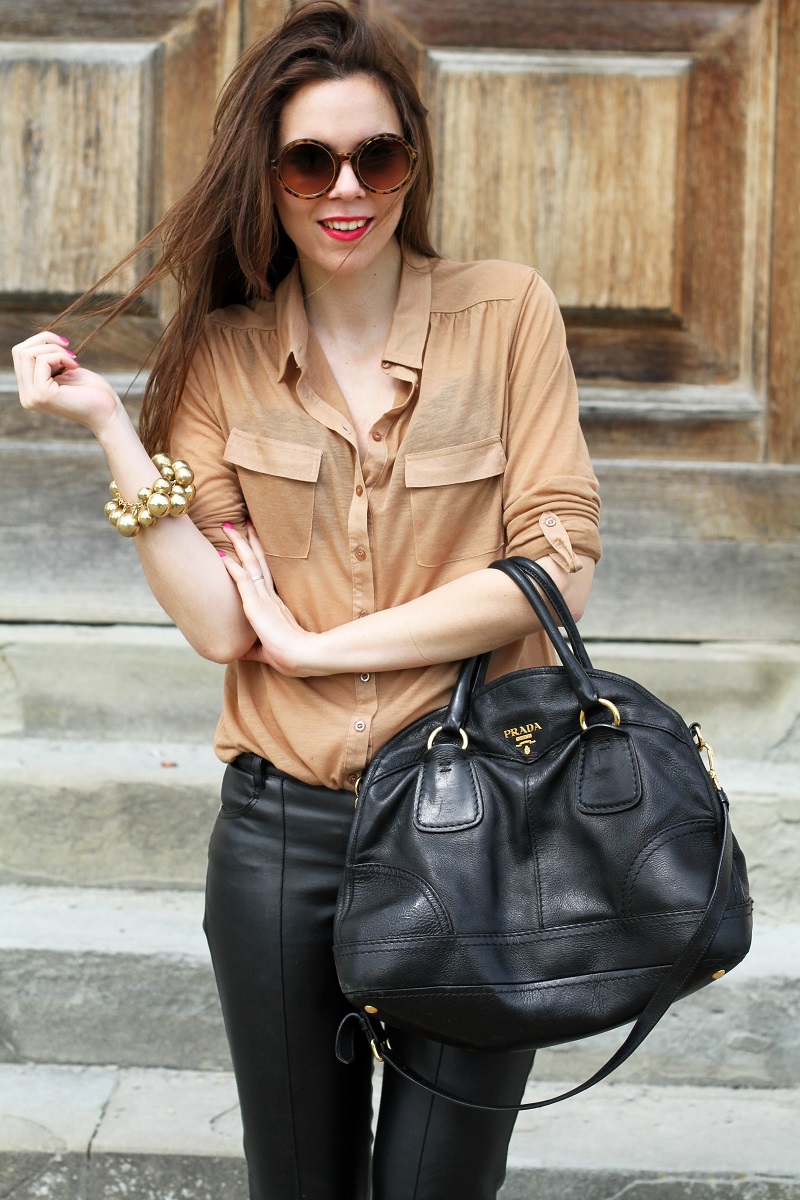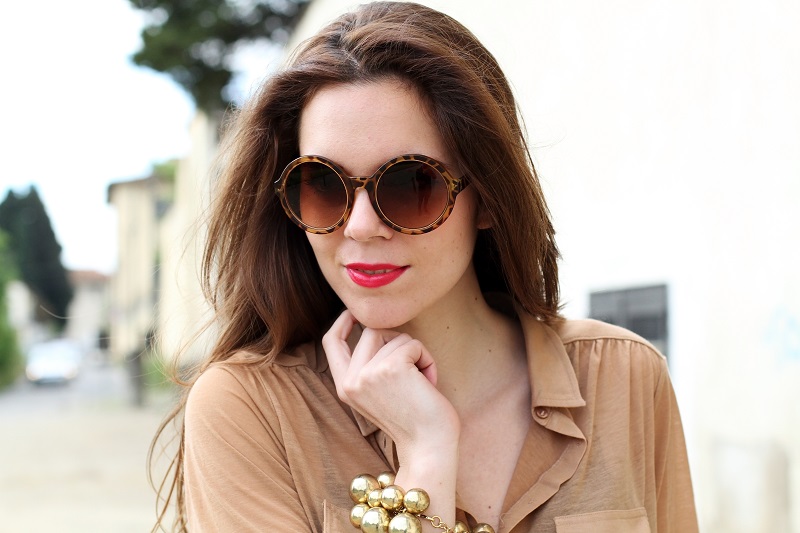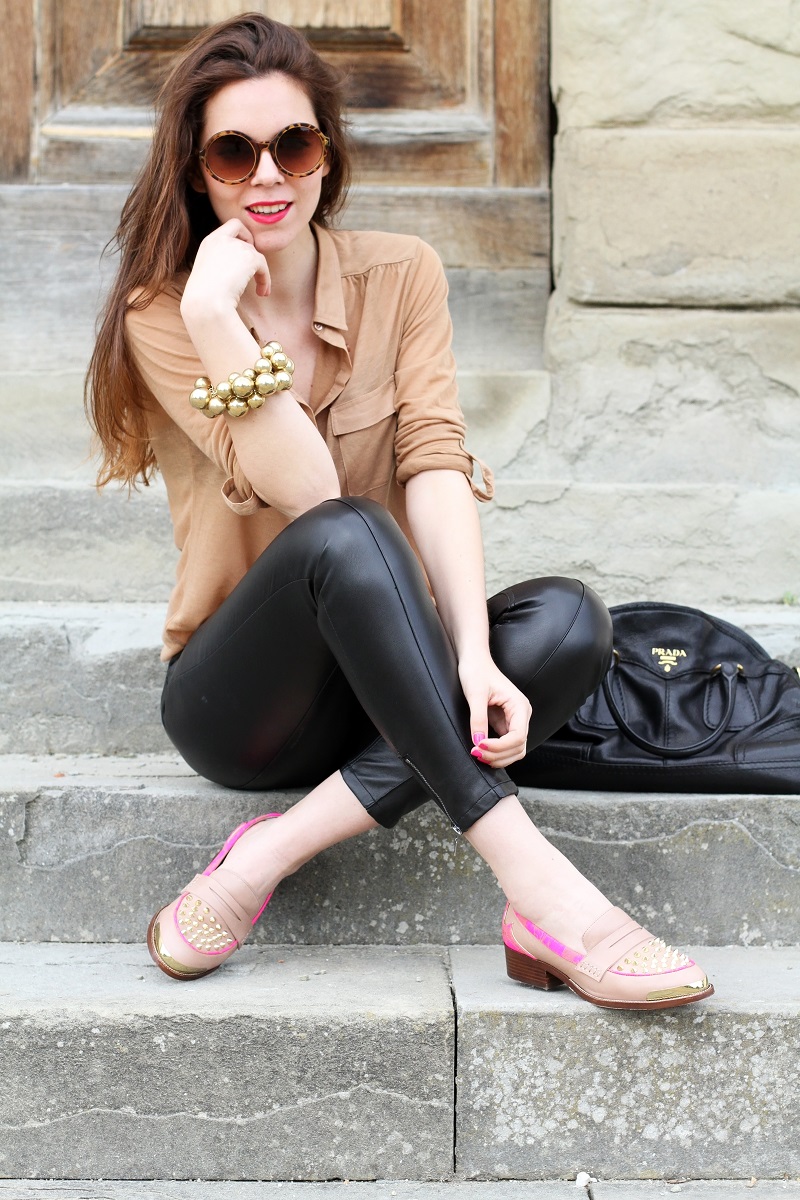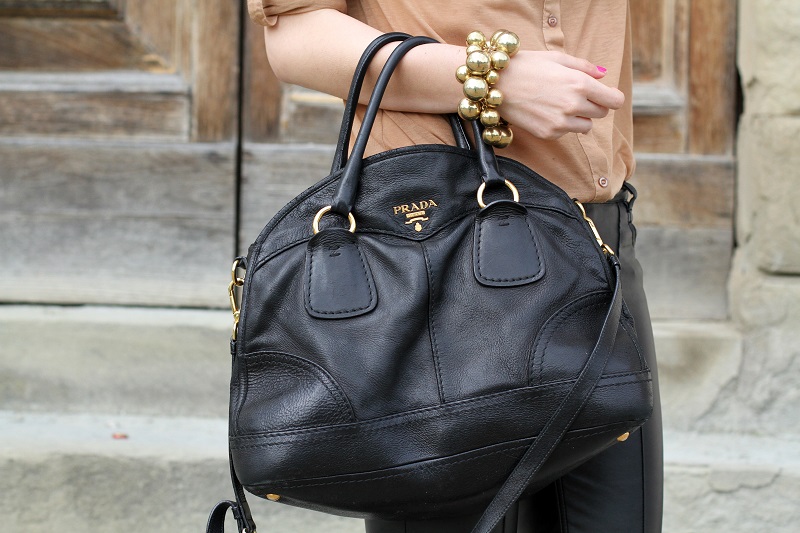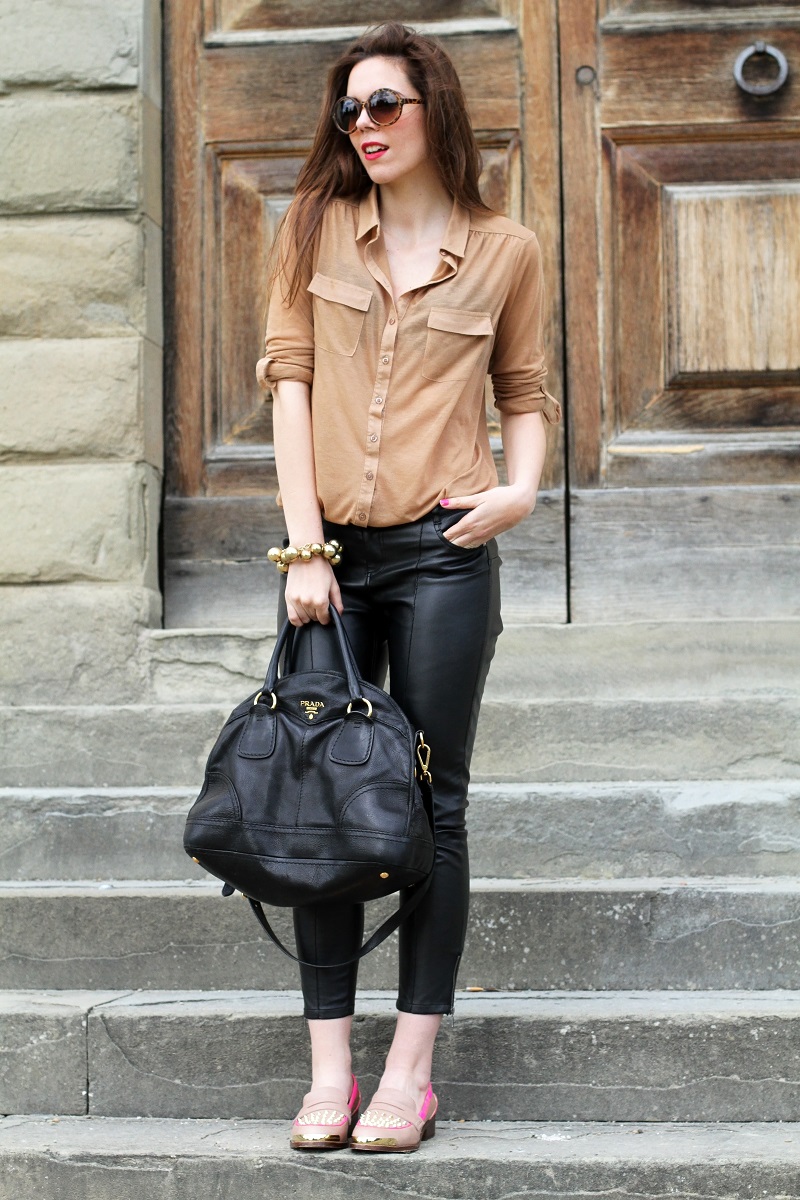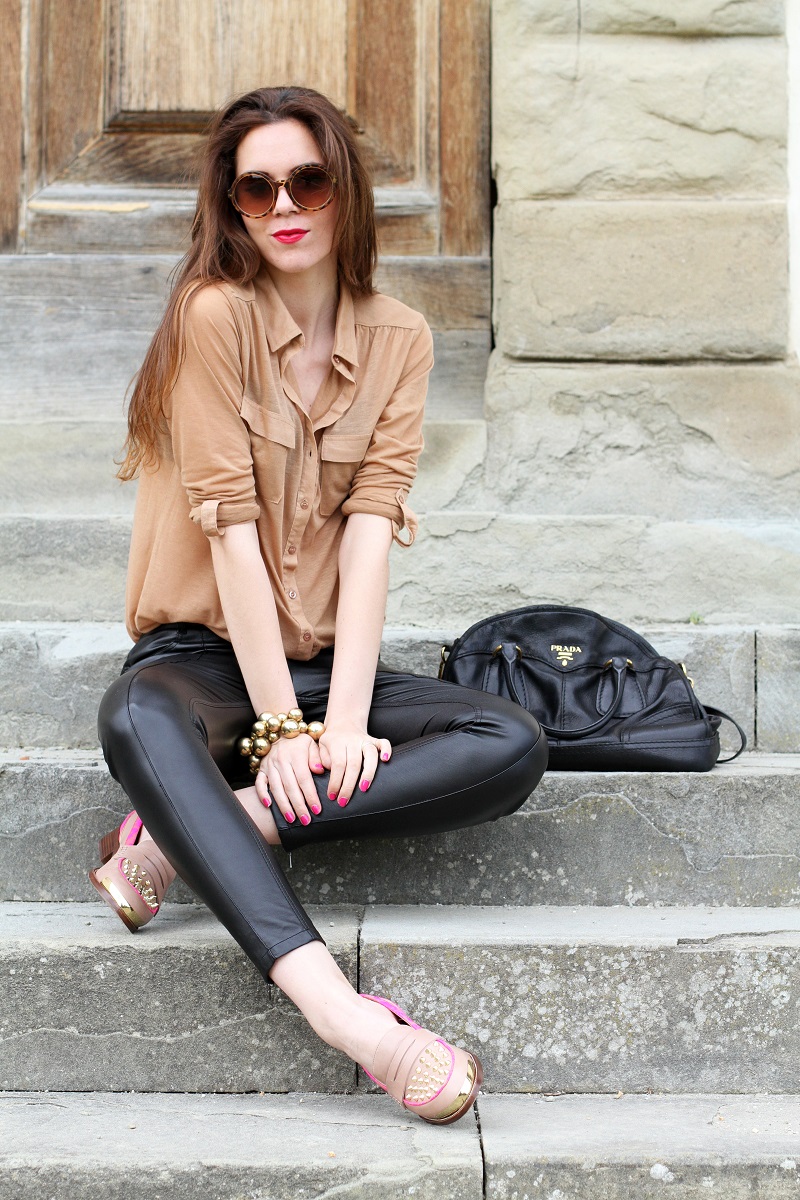 Bag: PRADA / Pants + bracelet: BLANCO /  Shirt  + Sunnies: PRIMARK / Shoes: KURT GEIGER LASSO / Nailpolish: DIOR

Ph. Giovanni Gambassi
——-
Vi presento una nuova funzionalità di Irene's Closet.  
Ora sul mio blog è presente una galleria con la preview di tutti gli outfit scattati da oggi fino all'inizio del blog: cliccando sopra ogni preview potrete entrare e vedere l'intero post contenente tutte le foto ed i marchi di cosa indosso mentre passando sopra il mouse potete leggere l'anteprima del titolo. Buona navigazione!
ACCEDI ALLA GALLERY DI TUTTI GLI OUTFITS CLICCANDO QUI!
Condividi