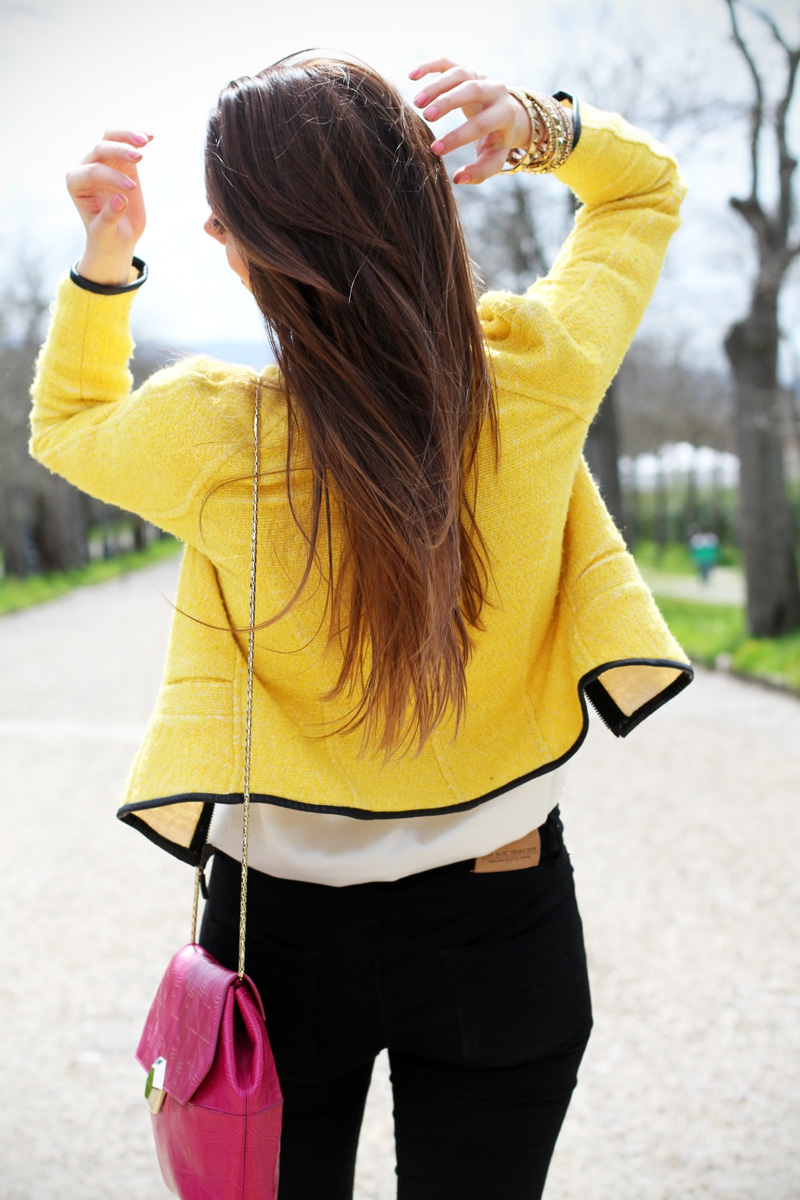 Lato B e qualcosa di giallo canarino. Buongiorno fanciulli e fanciulle! Ieri vi ho fatto vedere una nuova new entry nel mio armadio delle scarpe: un paio di sandali coloratissimissimi e dal tacco grosso (Ovvero comodissimi!). Come promesso oggi vorrei farvi vedere proprio il look che ho indossato ieri con questi nuovi sandali: ho deciso di richiamare il colore fucsia, giallo e nero anche con i capi del mio outfit ed in particolare con la giacca, gli skinny jeans e con la borsa geometrica in tinta ovviamente con il rossetto. E poi, visto che ieri era un giorno "Capelli sì", come li chiamo io quei giorni in cui i capelli hanno un verso che mi piace, ho dedicato un paio di foto anche al Lato B :D Fatemi sapere che cosa ne pensate! Un abbraccio!
P.S Amiche di BOLOGNA E DINTORNI domani sarò nella vostra città per un evento troppo bello (Trucco e parrucco gratis, sconto del 20% su tutta la collezione, aperitivo, dj set, stylist di cosmopolitan…) Intanto segnatevi in agenda, domani dalle 17 alle 21 in centro a Bologna. Nel pomeriggio vi spiegherò tutto meglio in un post dedicato!
Good morning ladies! Yesterday I have shown you a new entry of my shoes closet: a pair of super colorful sandals with a big heel (Super comfy). As I have promised you today I would like to show you the look I have worn yesterday with those new sandals: I decided to recall the colors of the shoes with the clothes: the jacket, the bag and the jeans. Ad since yesterday was a day in which my hair seems pretty cool (:D) I decided to shoot a couple of pics of.. my Lato B (Side B) :D Let me know what do you think about this outfit! Have a nice day!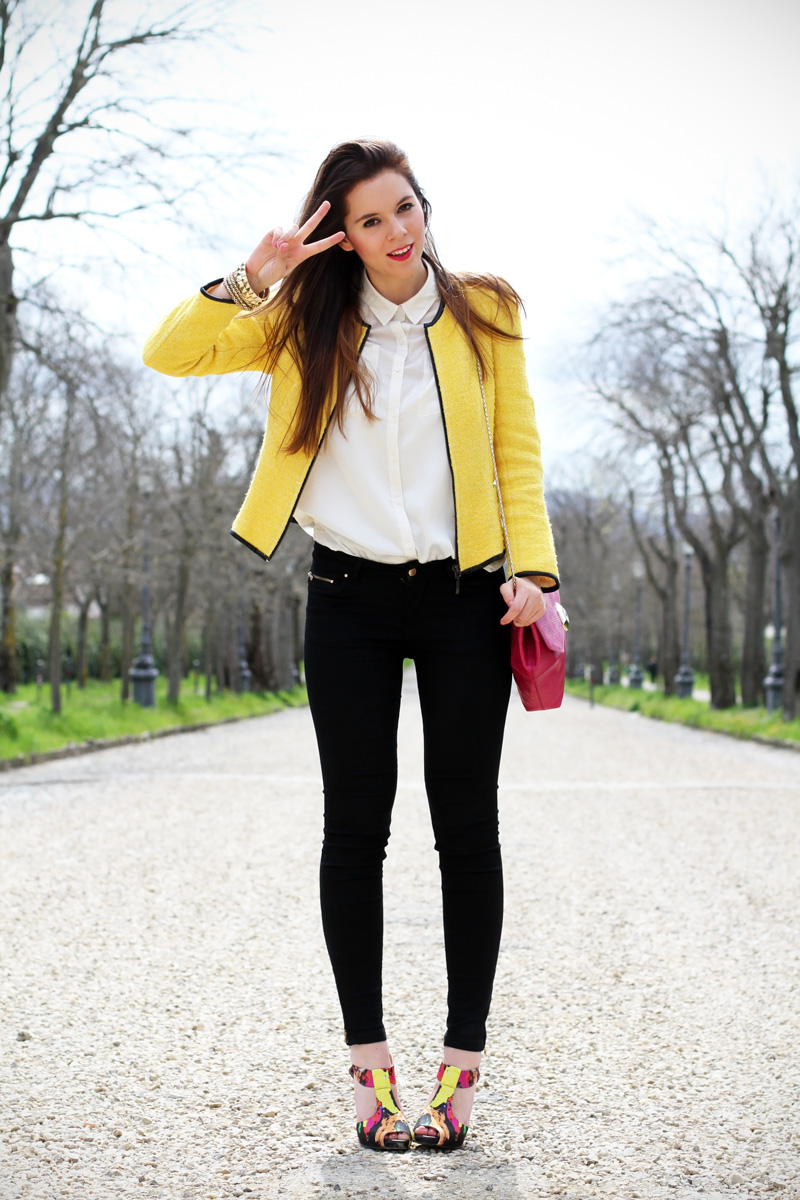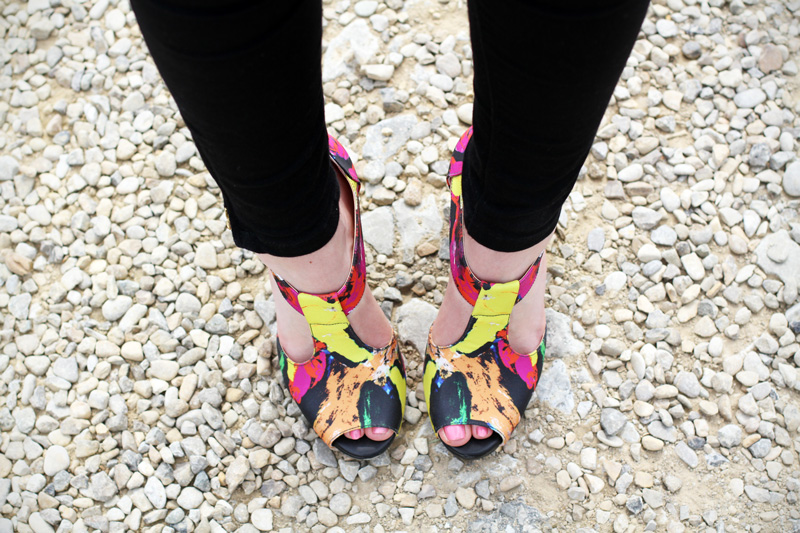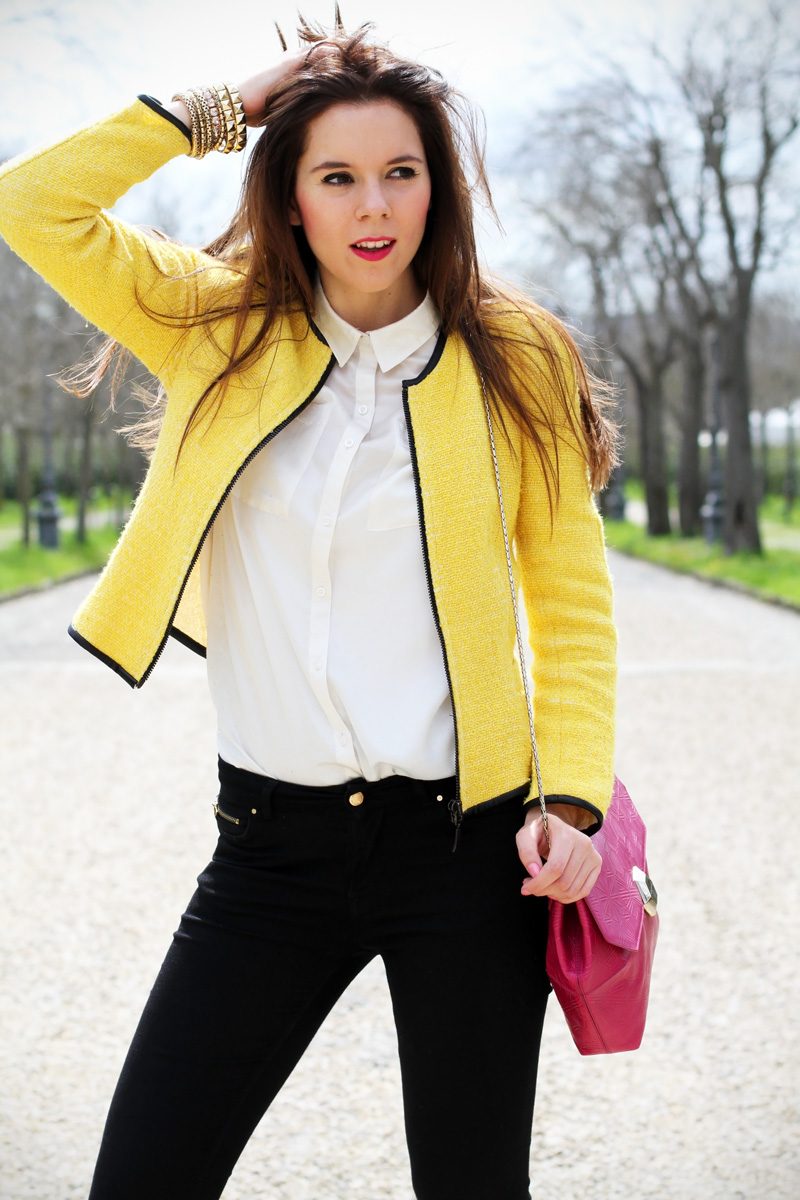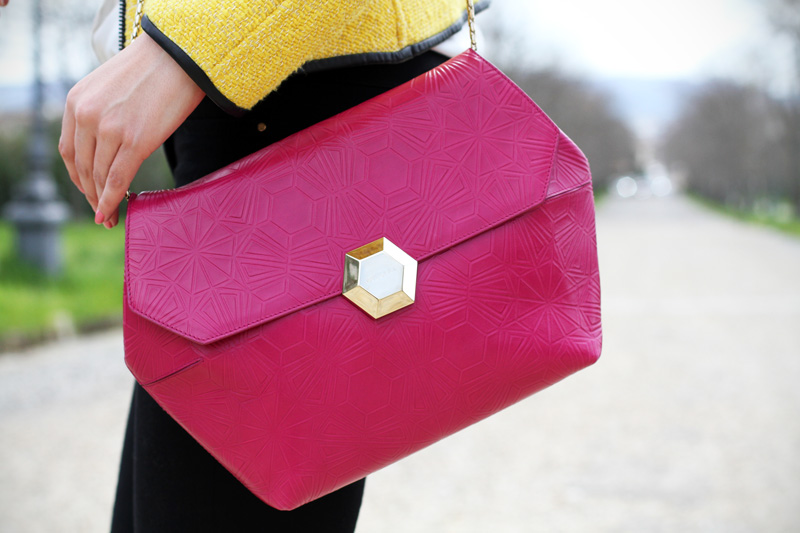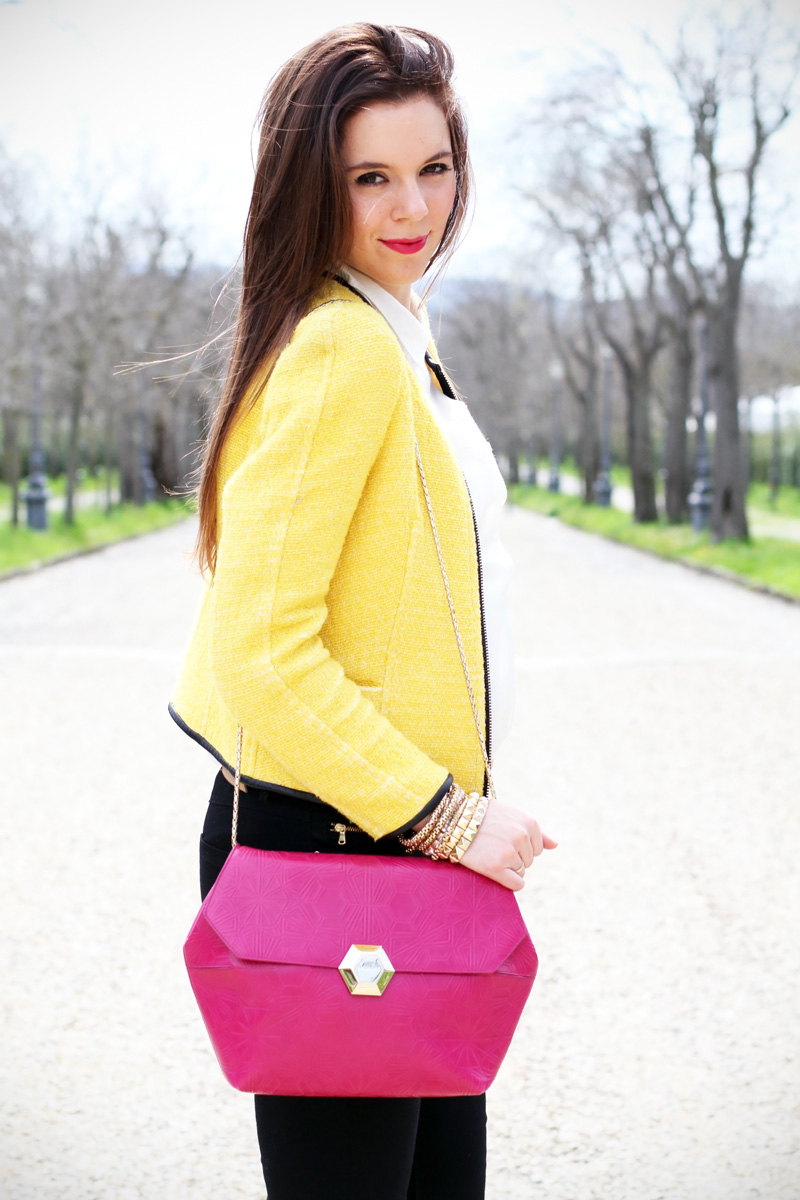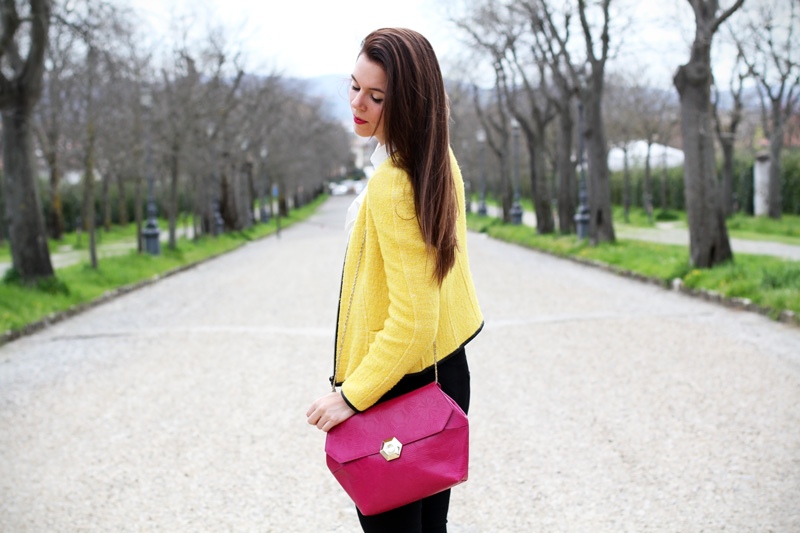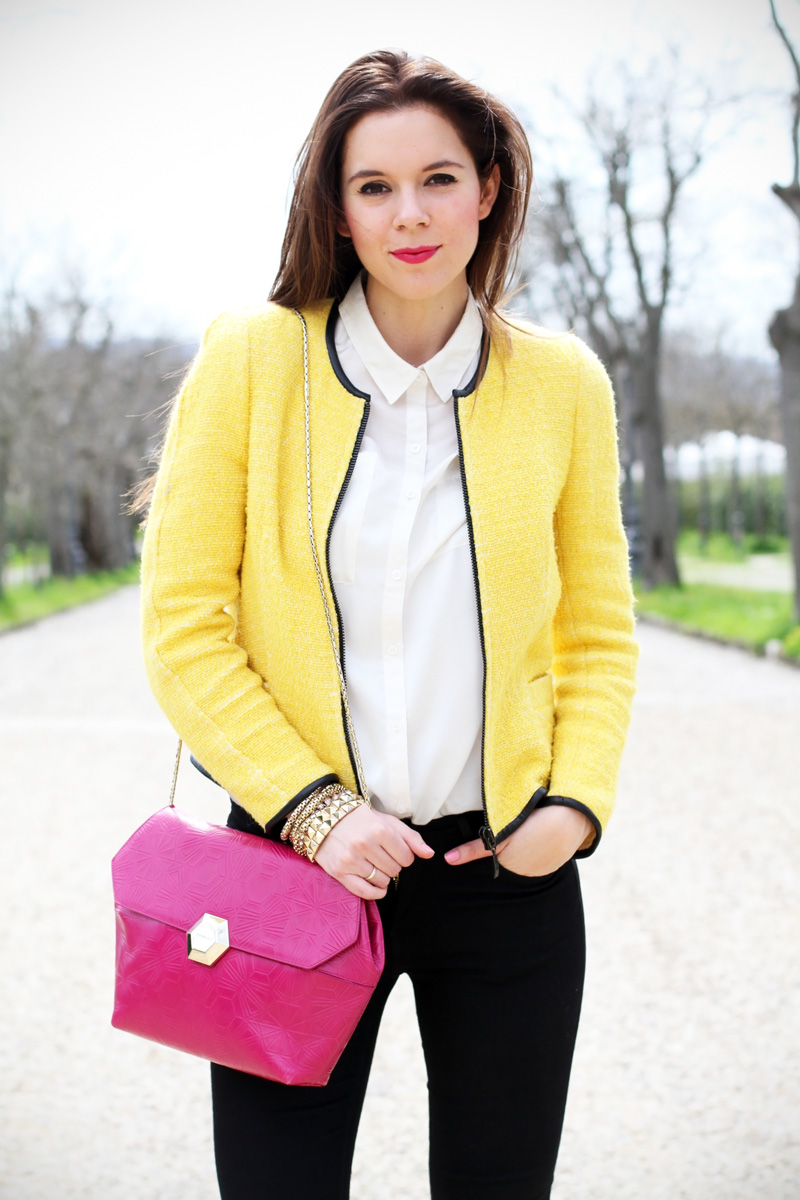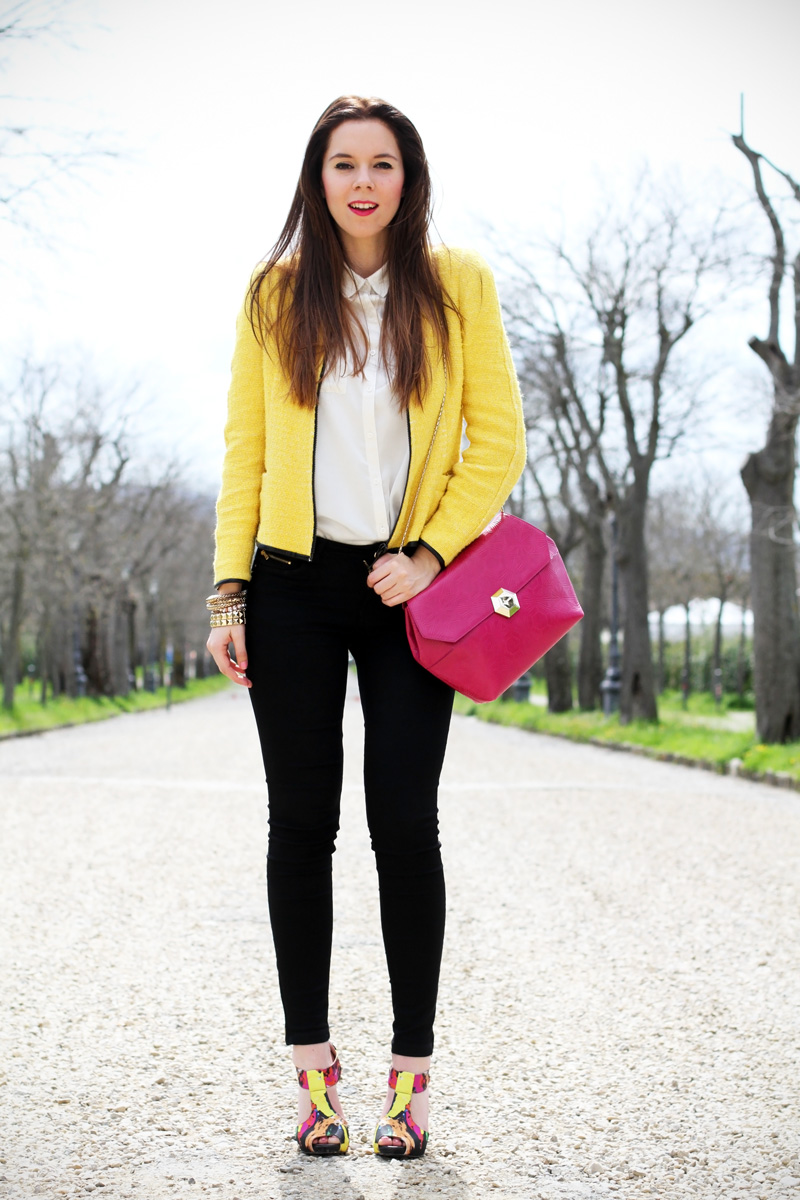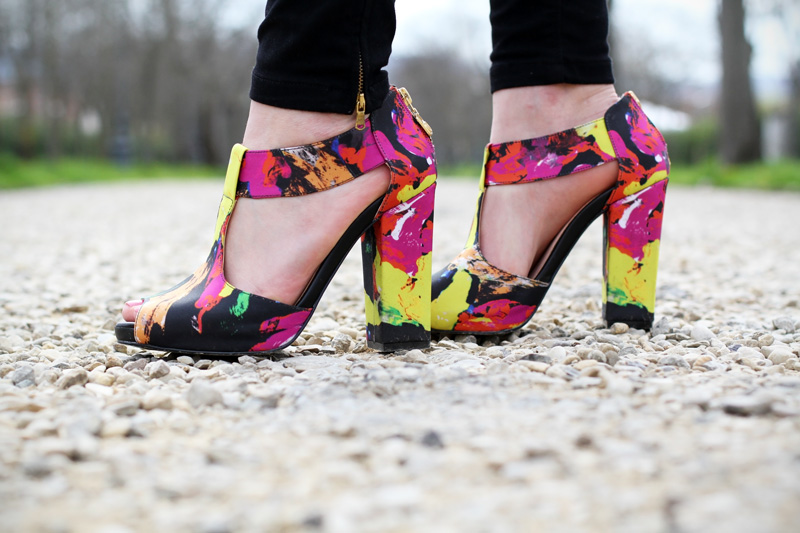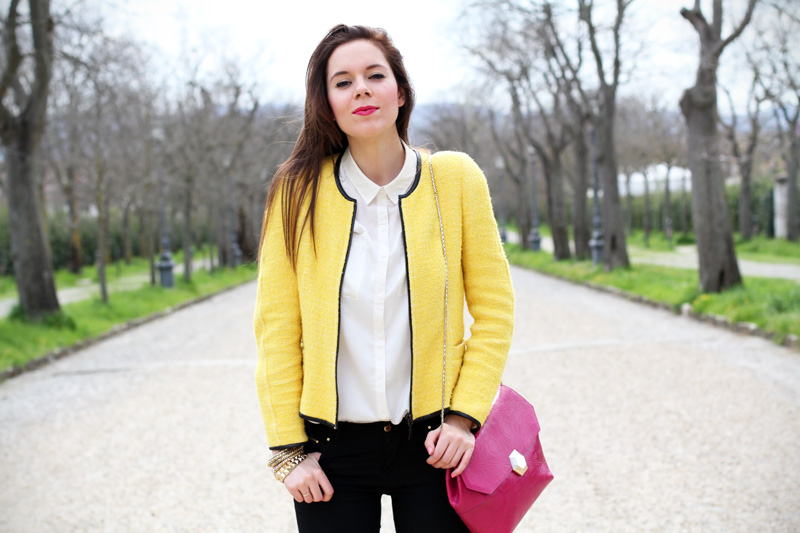 Pants: ZARA / Shoes: KATE MACONIE / Shirt: H&M / Bag: BVLGARI / Jacket: ZARA / Accessories: PRIMARK / Make up: DIOR 
Ph. Giovanni Gambassi
Condividi