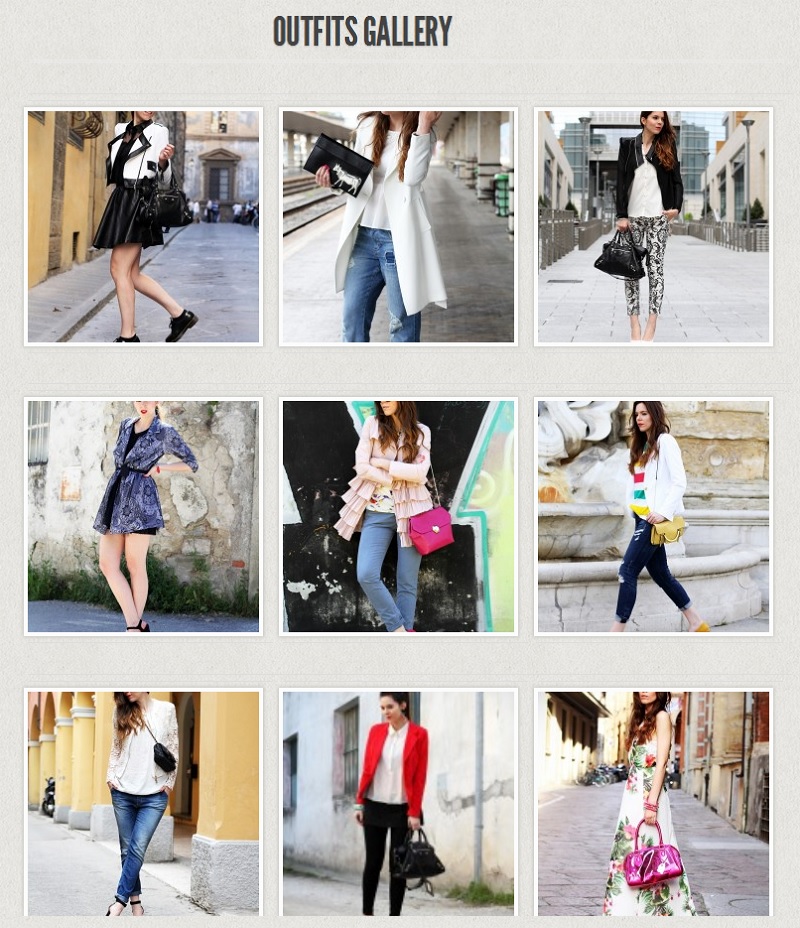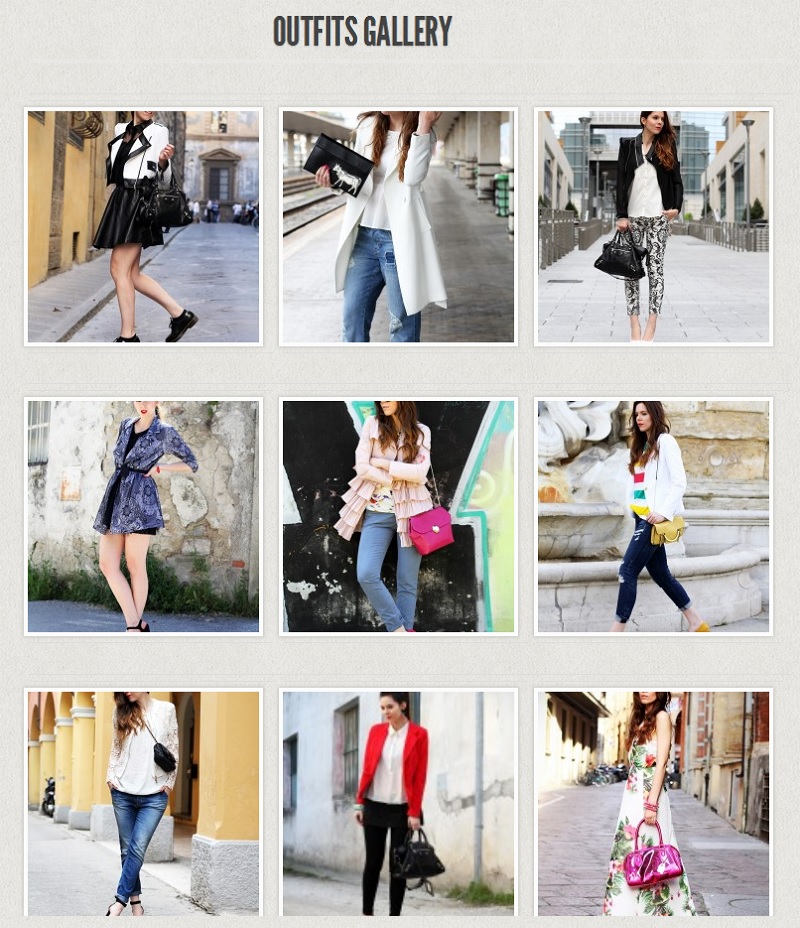 Buon pomeriggio care! Mentre vado dal dottore cercando un qualche rimedio "bomba" per questa febbre da cavallo che mi costringe a far poco o niente (Ma, mi ci vedete? Ecco, io no!) sono felicissima questo pomeriggio di farvi vedere una nuova funzionalità di Irene's Closet.  In tante mi avete scritto chiedendomi di migliorare la fruibilità della sezione outfits (Alla quale potete accedere 1. Cliccando sulla categoria OUTFITS sulla barra nera in altro, 2. Cliccando su OUTFIT a fondo blog cliccando sulla polaroid oppure 3. cliccando OUTFITS sotto al titolo di qualsiasi post contenente un outfit). Abbiamo dunque deciso di creare una gallery con tante piccole polaroid – preview di tutti gli outfit in ordine cronologico (ordinati dal più recente al più vecchio): cliccando sopra ogni preview potrete entrare e vedere l'intero post contenente tutte le foto ed i marchi di cosa indosso mentre passando sopra il mouse potete leggere l'anteprima del titolo. Buona navigazione!
!ACCEDI ALLA GALLERY DI TUTTI GLI OUTFITS CLICCANDO QUI!
P.S. Per avere sempre a portata di mano la gallery dei looks salva il link tra i preferiti :)))
Good afternoon ladies!! This afternoon I would like to show you a new functionality of Irene's Closet. Now there is a way to see a preview of every single outfit I have posted on Irene's Closet day after day since 2008 just in a few click with a gallery! YOU CAN SEE THE GALLERY WITH ALL THE LOOKS HERE!
Condividi