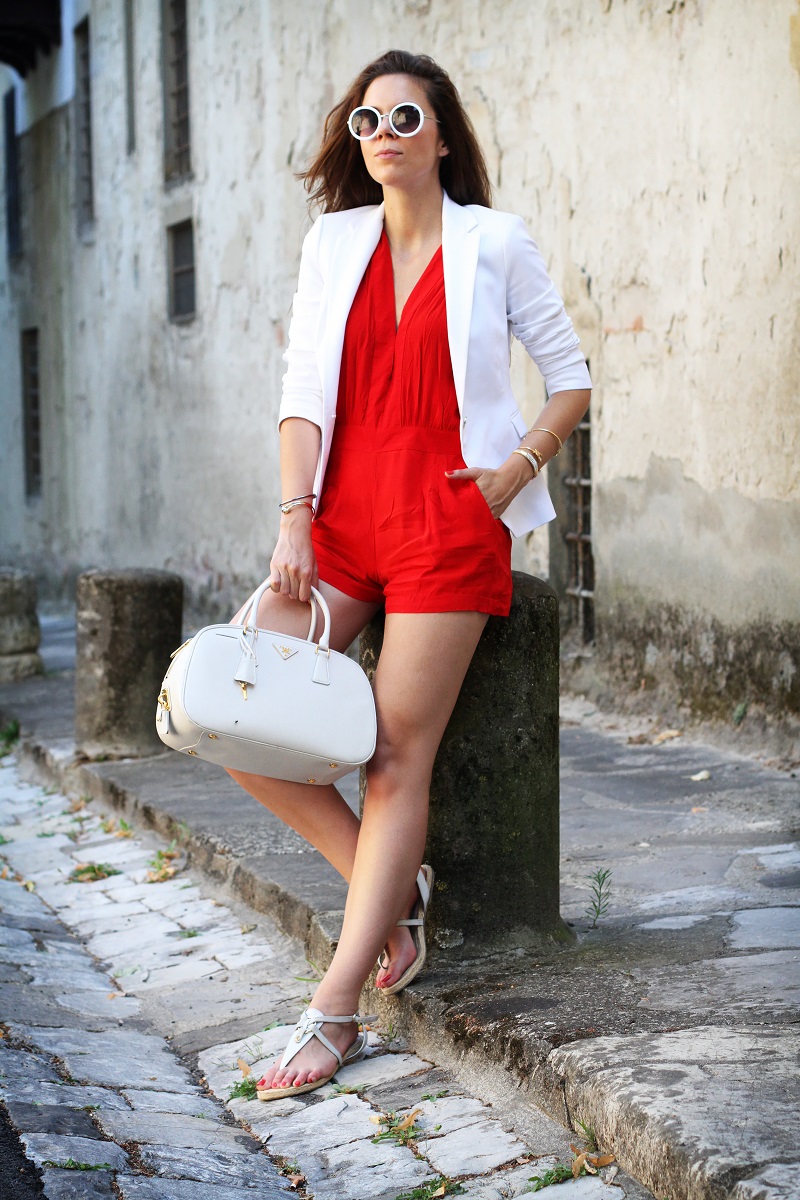 Tuta Rossa: diventa chic con i giusti accessori!
Tuta Rossa per il mio look del giorno. Buongiorno e buon giovedì  mie care! Vi scrivo dal Chianti (Toscana): sono le ore 7:00 e siamo già attivissimi nonostante la sushi night di ieri sera che ci ha un po' provati (Viste le foto su Instagram? QUI per seguirmi nella versione web oppure @ireneccloset da cellulare!). In questi giorni, prima della partenza di domenica, dobbiamo lavorare decisamente in quinta per alcuni progetti interessanti: ovviamente sono felicissima anche se, cattiva, cattivissima fashion blogger, ancora non sono riuscita nemmeno a farmi un'oretta di saldi!  Grrr sabato rimedierò e sarò come una furia: state attente fanciulle fiorentine se decidete di andare a fare shopping, troverete una guerriera, ahahah! Al di la delle cavolate (:D), veniamo all'outfit del giorno: ve lo ricordate, un po' di mesi fa, quando ho indossato una tuta blu per un lavoro a Milano? (ECCO IL POST!). Oggi ho voluto replicare con un'altra tuta, questa volta in rosso e con una scollatura muy sexy. Non è sicuramente un capo facile da indossare, per questo ho deciso di abbinarci rigorosamente sandalini bassi e completare l'outfit con un total white che, secondo me, ha reso la tuta super chic! Avete poi notato gli accessori? Sì, esatto, fanno parte della collezione che vi avevo fotografato proprio QUI :) Insomma, fatemi sapere se vi piace! Intanto vi mando un mega bacio!
P.S. Se ve li siete persi, oggi vi segnalo il VIDEO DELLE VACANZE AL MARE a Taormina (Che io mi riguardo tutti i giorni :D)  e i TRUCCHI PER PANCIA PIATTA dato che presto arriverà una nuova puntata :)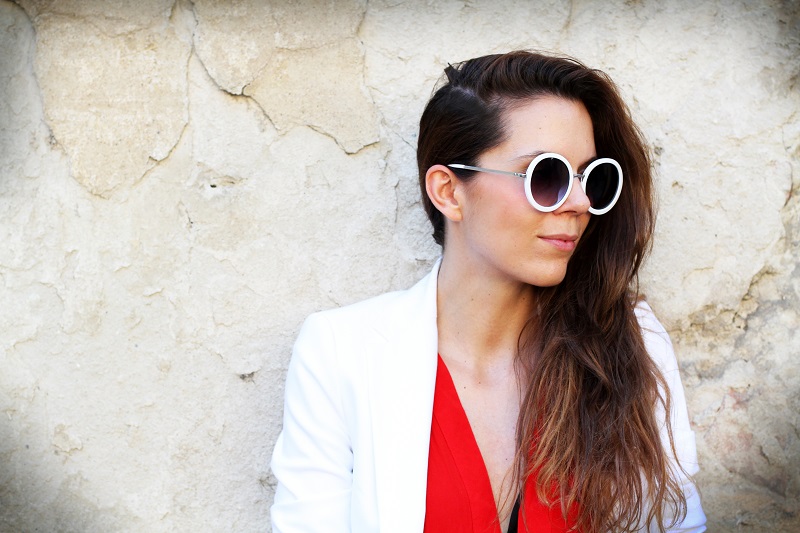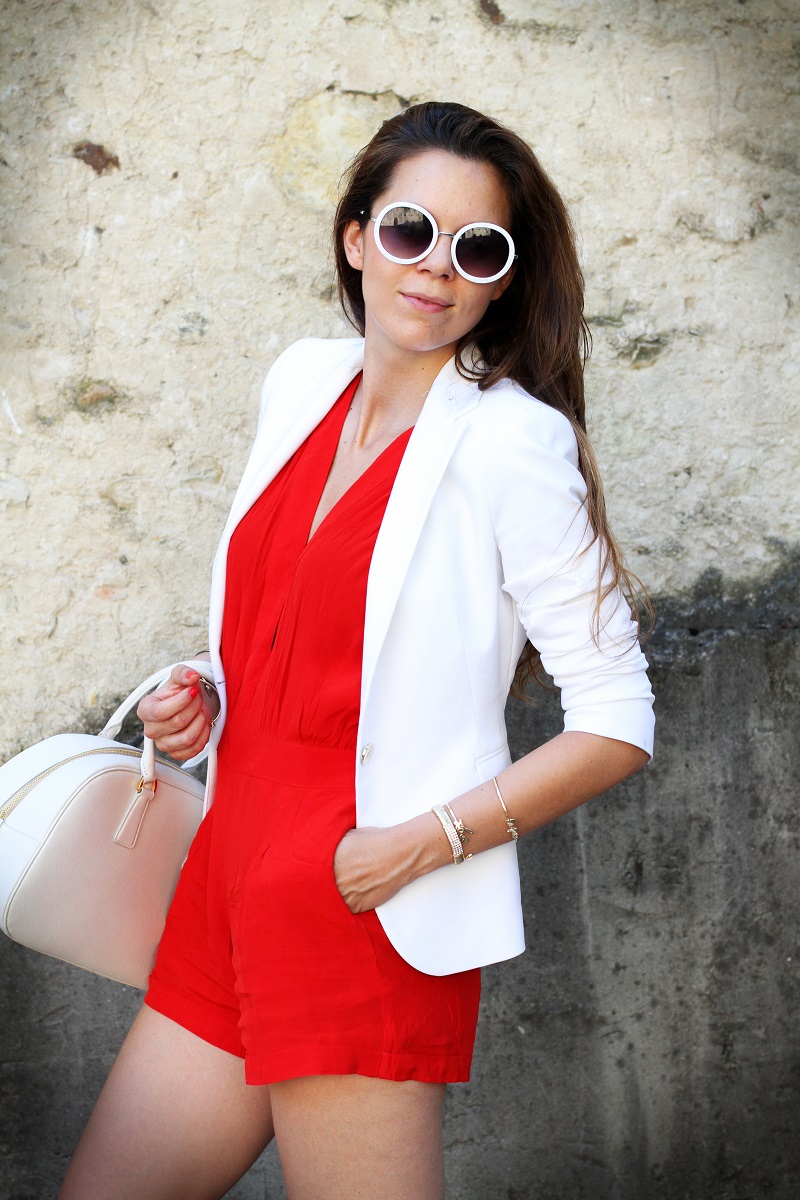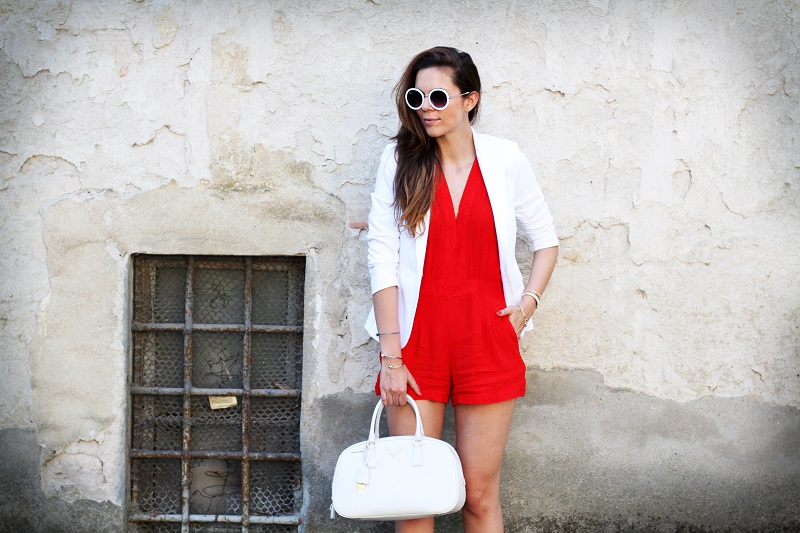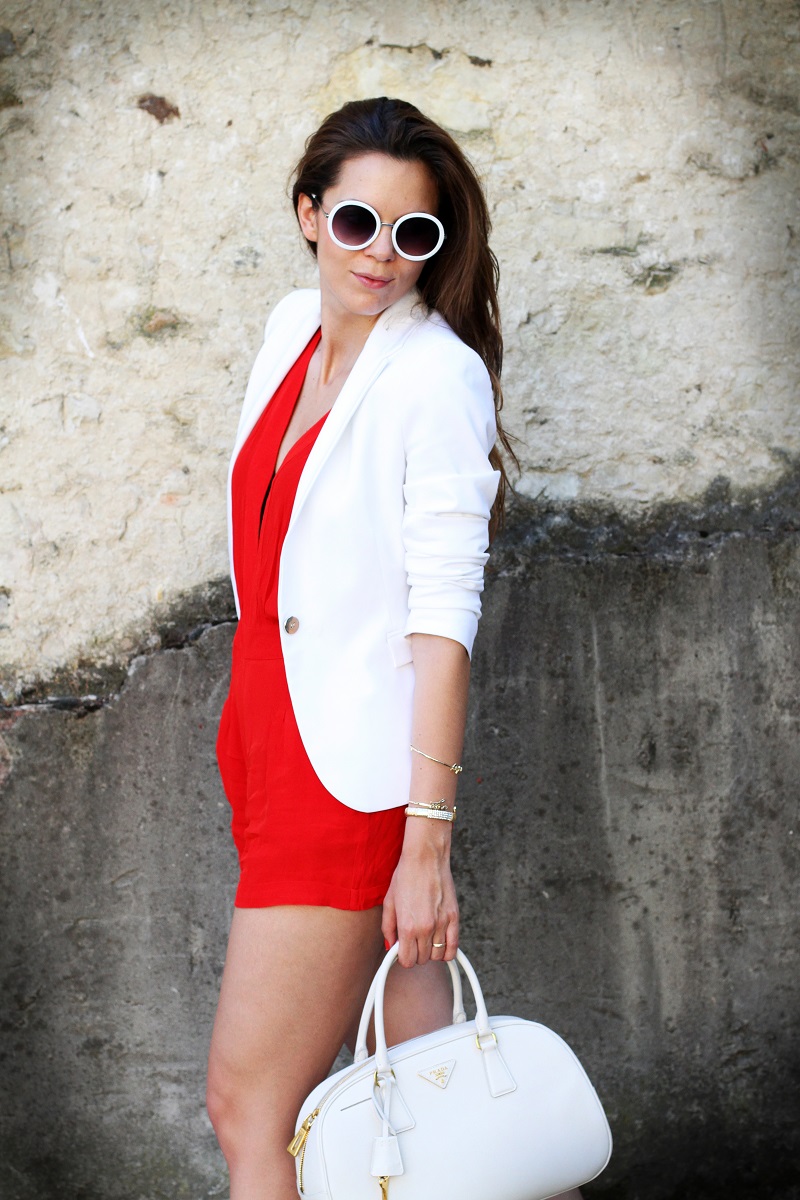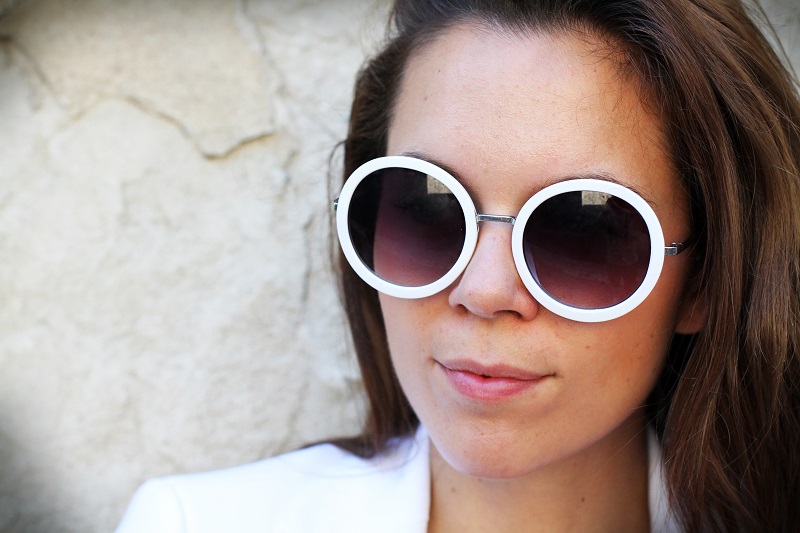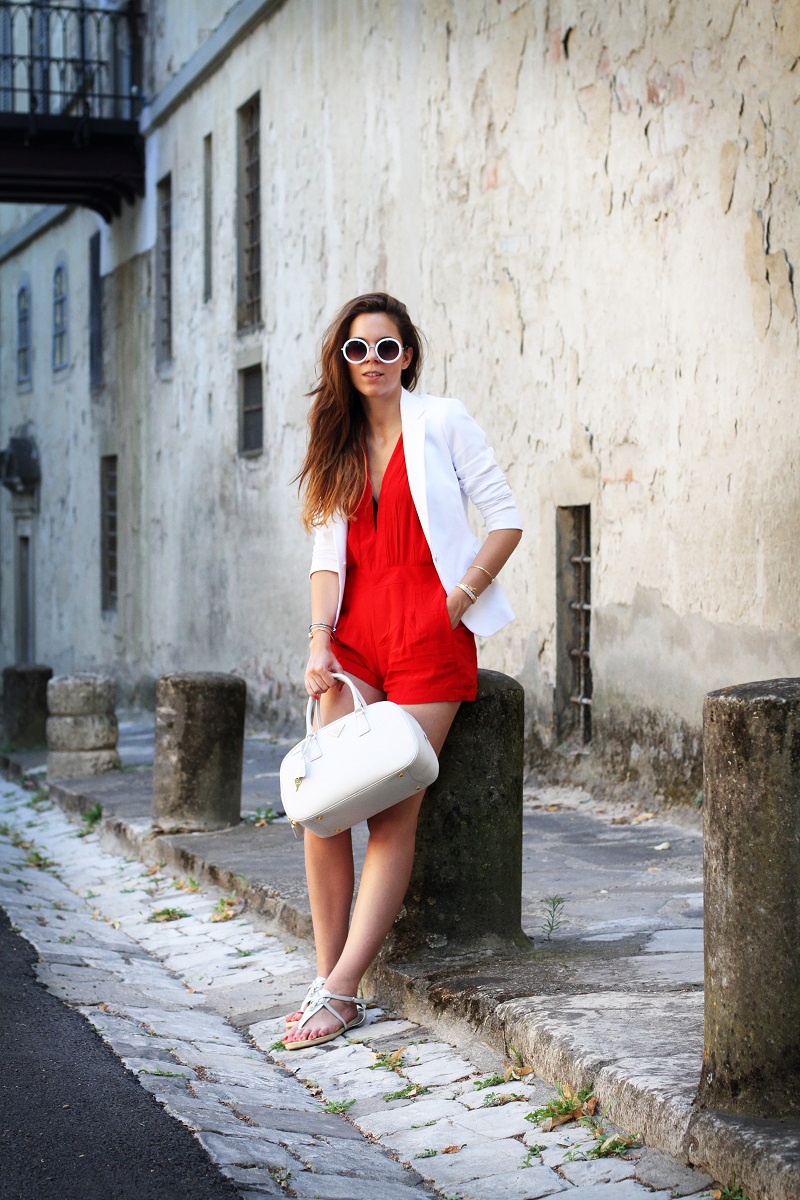 Sunglasses: ASOS.COM / Bag: PRADA / Jumpsuit: MOTELROCKS  / Blazer: ZARA / Accessories: JEWEL BE MINE (All the collection here)
Pictures by Gabriele Colzi
♥♥♥
Thanks for reading!!
♥♥♥
–> SEGUIMI SU BLOGLOVIN': ci vogliono solo 30 secondi e poi sarai aggiornato in tempo reale sulle nuove pubblicazioni del mio blog e di tutti quelli che segui:)) <–
Condividi