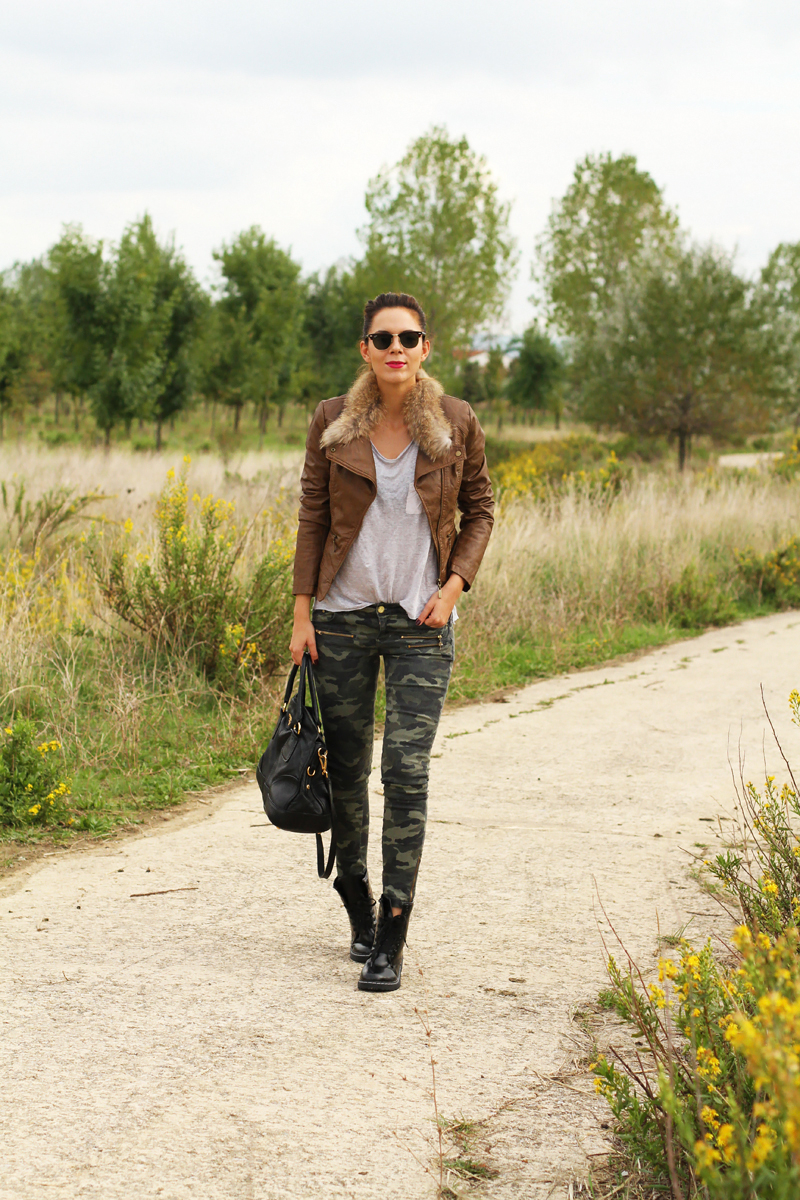 Anfibi simil Dr. Martens e camouflage
Anfibi. Ciao care! Oggi sono colpevole, lo ammetto. Avevo detto che non avrei più indossato il camouflage perchè mi era venuto un po' a noia.. ma, eccomi qui, in perfetto stile giungla urbana! Con il cambio dell'armadio di giovedì ho rispolverato un po' di vecchi capi dell'autunno inverno dell'anno passato, tra questi anche questi skinny camouflage (Che tra le altre cose mi sembra che per effetto ottico snelliscano, o forse mi mimetizzo solo con il contesto? :D). Ho deciso di rinnovarli un po' pero' indossandoli con una delle scarpe – trend di questo autunno inverno 2013 2014: gli anfibi, sul modello Dr. Martens (Che sono in dirittura di arrivo nella mia scarpiera anche in versione classica stivaletto, le avete già viste più volte in versione bassa e lucida QUI e QUI). Ammetto che questo look mi piace molto, complice anche la location un po' diversa dal solito e questa luce che fa subito pensare all'autunno, non è vero?!  Ragazze, colgo anche l'occasione per ringraziarvi ufficialmente di seguirmi sempre e per aver superato insieme i 40.000 followers su Facebook  e i 43.000 su Google+. Grazie, grazie, grazie, grazie di far crescere con le vostre parole e il vostro affetto questo spazio sempre di più :)) Bacioni a tutte e fatemi sapere che cosa ne pensate anche di questo outfit :))
P.S. Io arrivata sana e salva in Ucraina dopo un volo un po' travagliato! Vi sto gia raccontando tutto sui miei canali Facebook ed Instagram (@ireneccloset) e prestissimo sul blog (spero gia domani!).
♥
Hello dear! By changing my summer wardrobe to my winter wardrobe last Thursday, I found some old items of autumn winter 2012, among these there was also this skinny camouflage. I've decided to renew it a little bit by wearing it with one of this autumn winter 2013 2014 trends: heavy-duty boots. What do you think? Girls, I'd like to take this opportunity to thank you for reaching and overtaking the 40.000 followers on Facebook and the 43.000 on Google+. Thank you very very much! Big kisses for you all!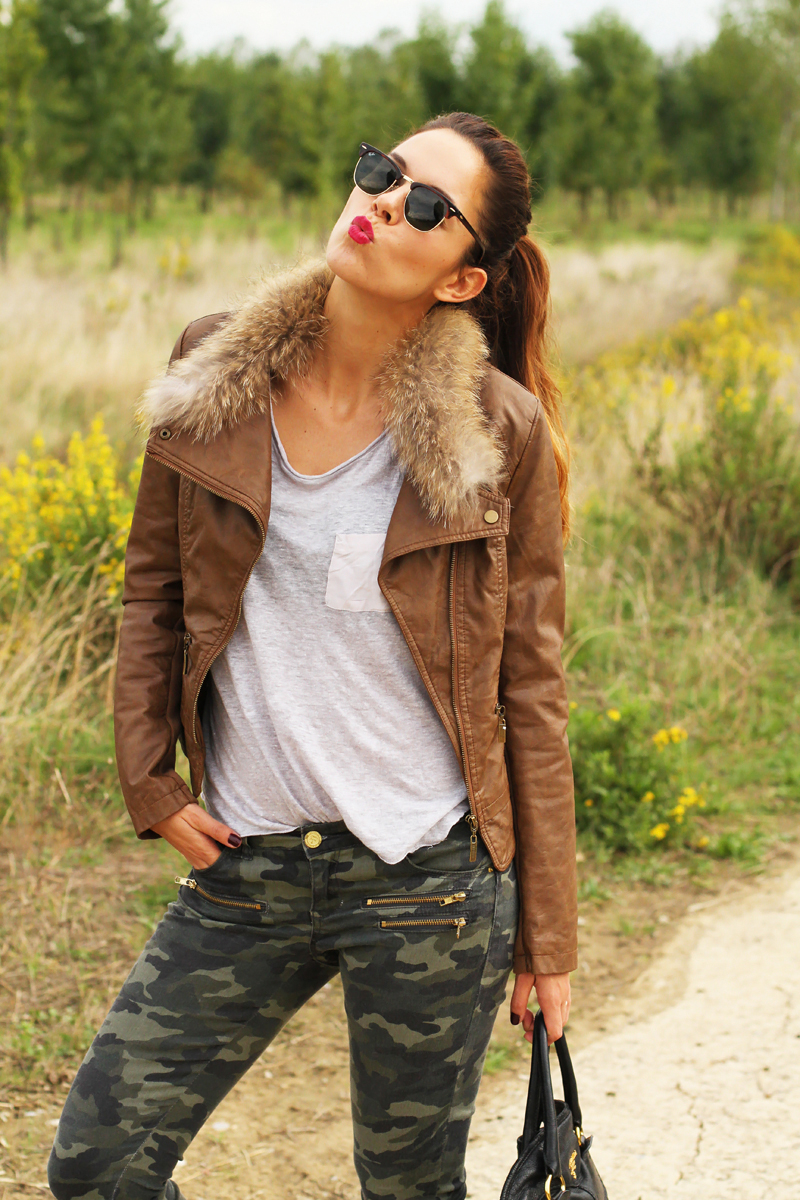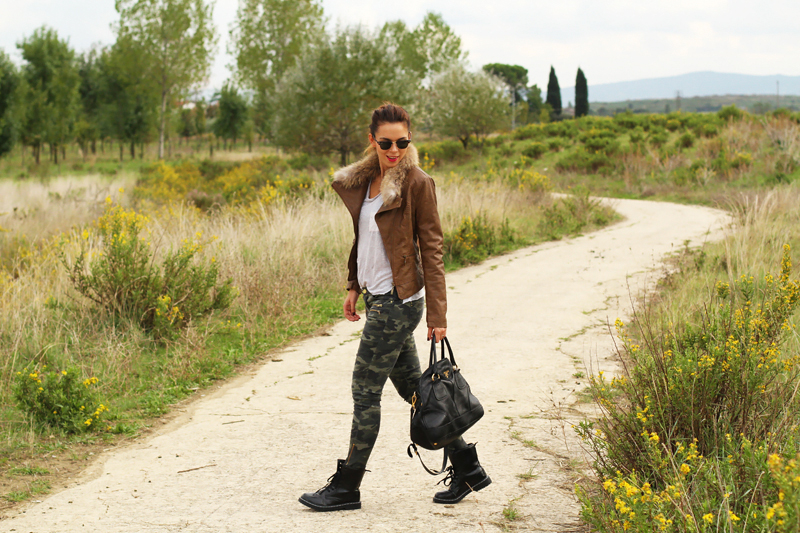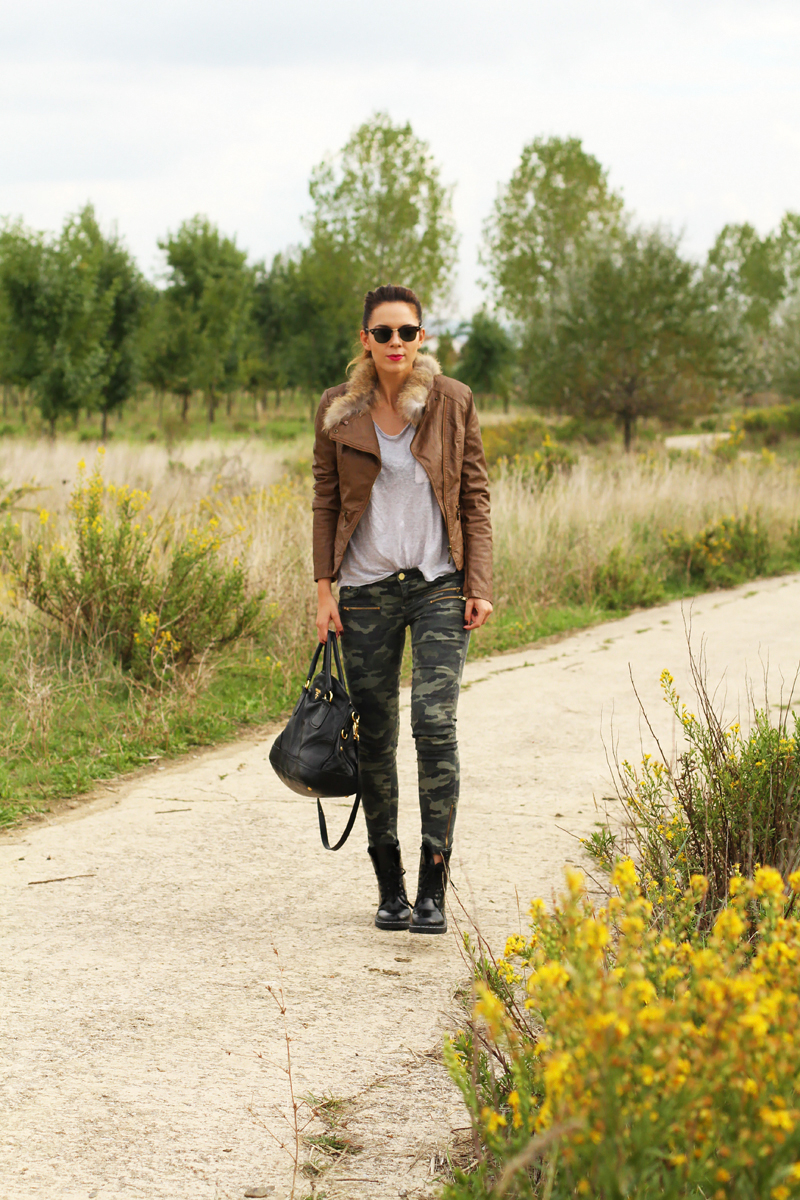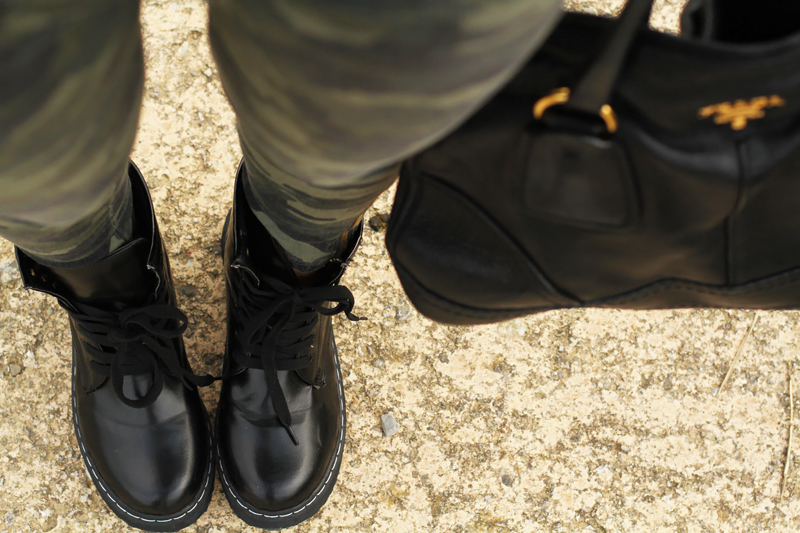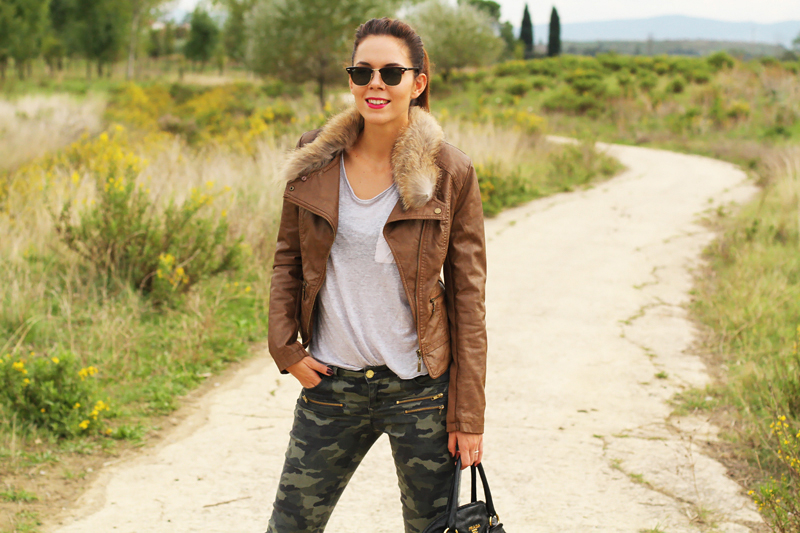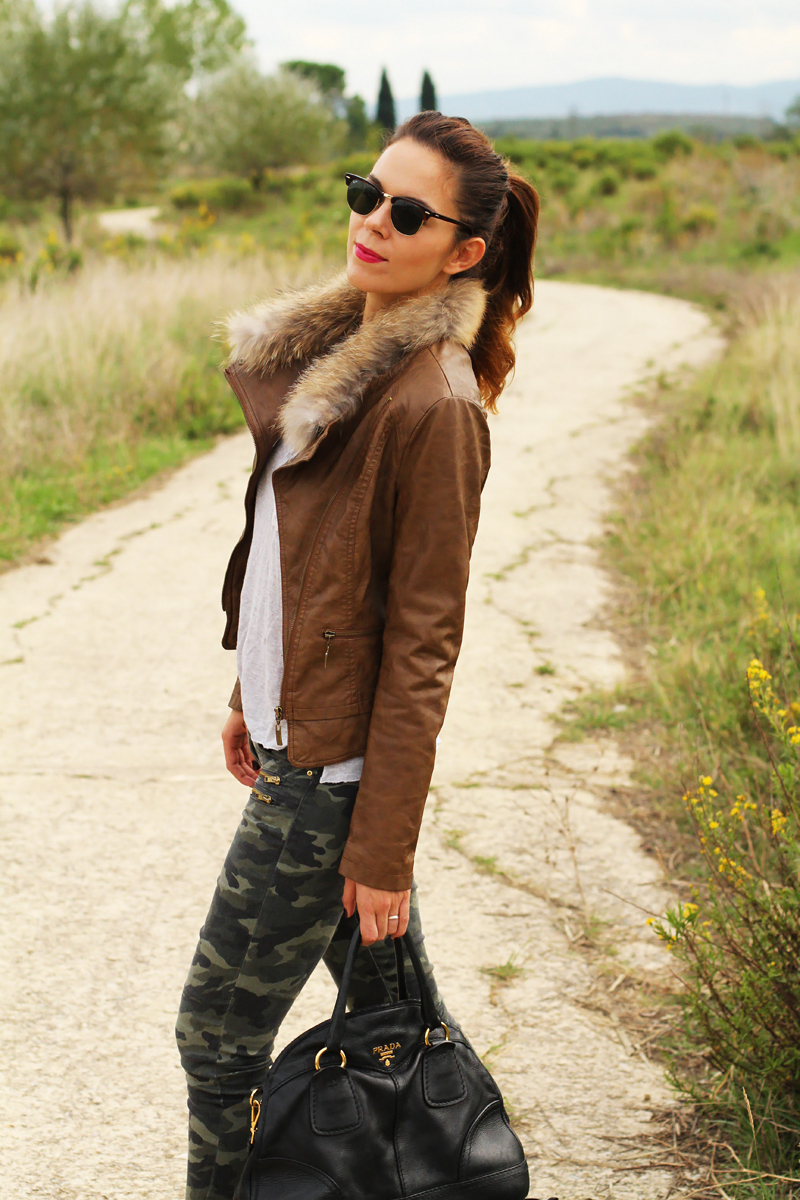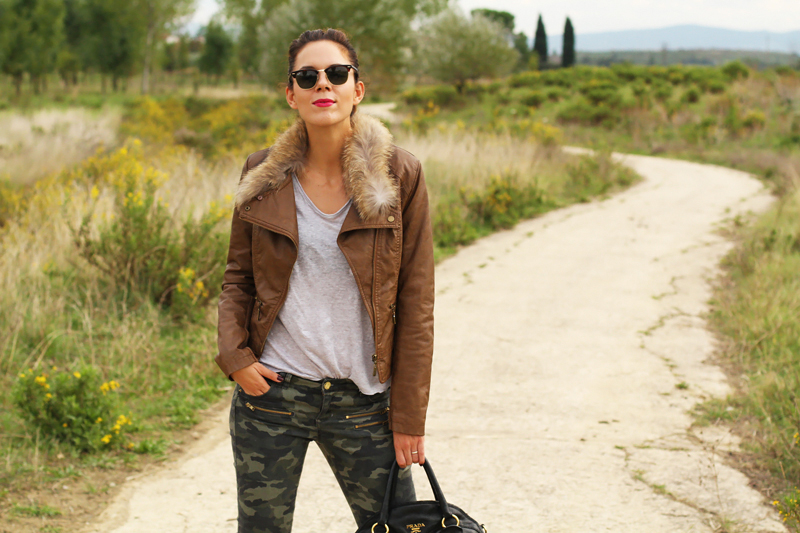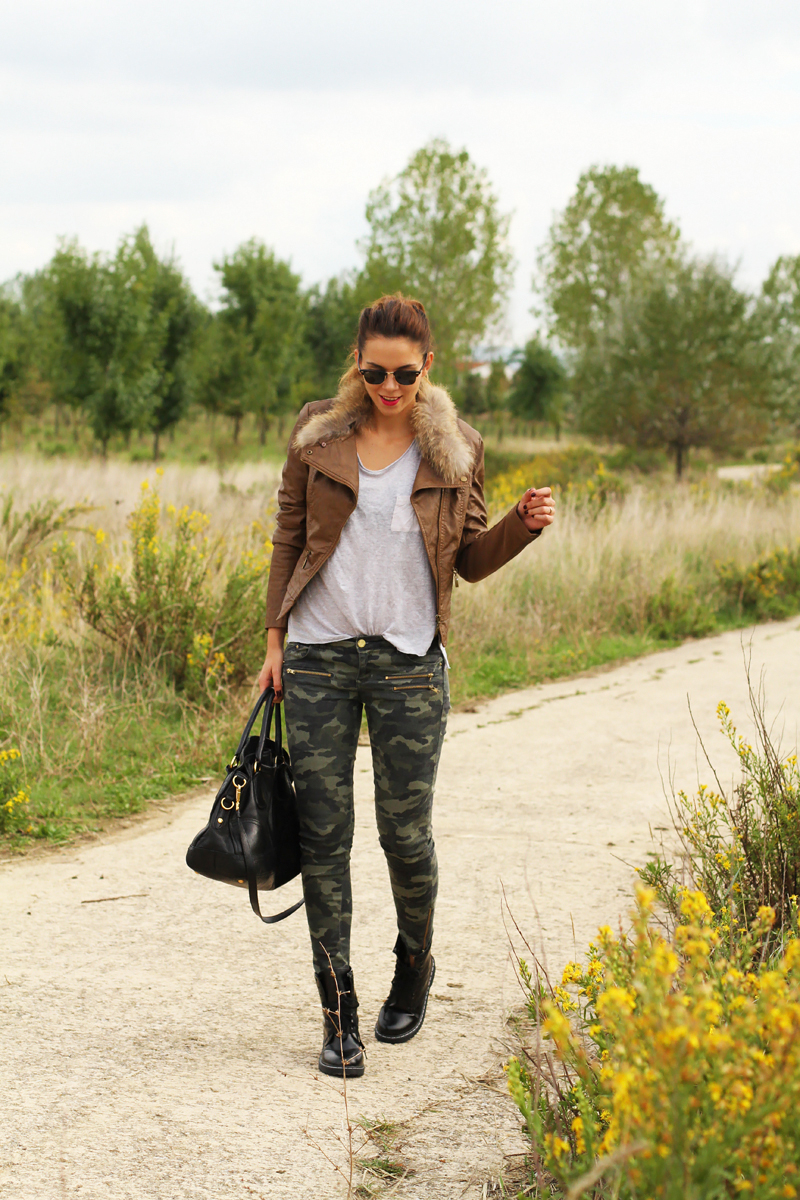 PANTS: BLANCO | BAG: PRADA | SHOES: MOTIVI | SUNGLASSES: RAYBAN  | TEE: JABOT
Pictures by Gabriele Colzi
♥
Seguimi in diretta da KIEV e dall'UCRAINA con tante foto su INSTAGRAM (@ireneccloset) e TWITTER (@ireneccloset)!
Follow me live from KIEV and UKRAIN with a lot of pictures on INSTAGRAM (@ireneccloset) and TWITTER (@ireneccloset)!
Condividi