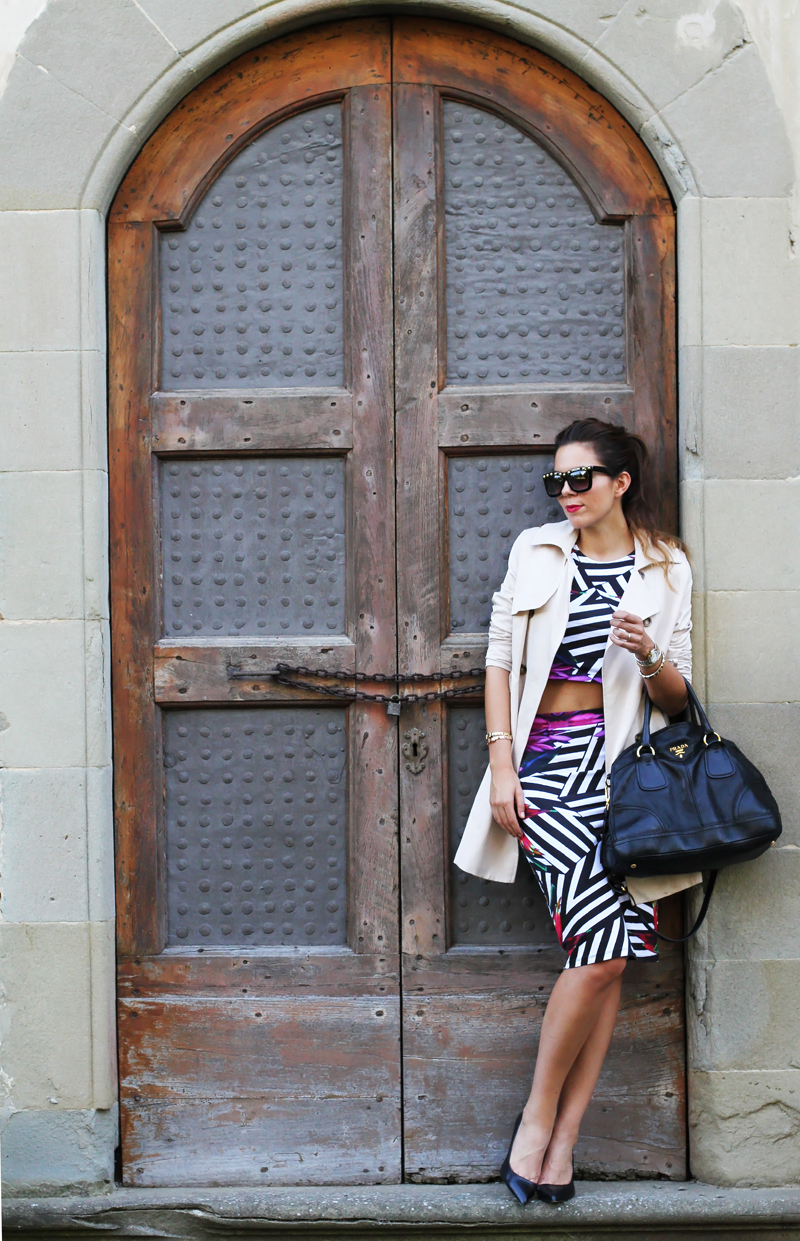 Crop top anche in autunno? YES!  
Crop top anche in autunno? YES!  Buongiorno care! Felice giovedì! Oggi esordisco parlando del tempo! Godiamoci questi ultimi giorni di sole e di temperature miti. Ho appena letto che sarà l'inverno più freddo degli ultimi 100 anni (L'hanno chiamato "L'apocallisse bianca", a me questi nomi fanno terrore..ahaha!). Così, ovviamente, io sono corsa ai ripari e mi sono goduta con ogni cm di pelle a disposizione questa meravigliosa giornata di sole quasi tardo estiva. Ho indossato nuovamente il mio completo longuette e crop top di Illustrated People (Via avevo fatto vedere qualcosa su Instagram ma che ancora qui sul blog non vi avevo fatto vedere) e che ho deciso di abbinare ad un paio di decollete nere (Le avete viste l'ultima volta qui) , una borsa nera ed un trench leggero (Abbinato in modo molto diversamente dall'ultimo outfit, non è vero?!) Che ne dite di questo look? Potete copiare il mio look su ASOS e usufruire di alcuni sconti molto interessanti sull'acquisto grazie a Magico Sconto! Vi mando un abbraccio!
P.S. Se avete ancora voglia di leggere qualcosa, vi consiglio un outfit dove potete dare un'occhiata su come abbinare la fantasia animalier (zebrato + leopardato) e il post di quando sono andata in mezzo ai ghiacciai a 3.000 mentri questa estate!
♥
Good morning dear!  Let's enjoy these last sunny and milder days. I've just read that it's going to be the coldest winter in the last 100 years. So I decided to enjoy this wonderful, almost late-summer sunny day. I wore again my longuette suit and crop top by Illustrated People and I decided to match that with a black décolleté shoes, a black bag and a lightweight trench. What do you think of this outfit? Sending you a hug!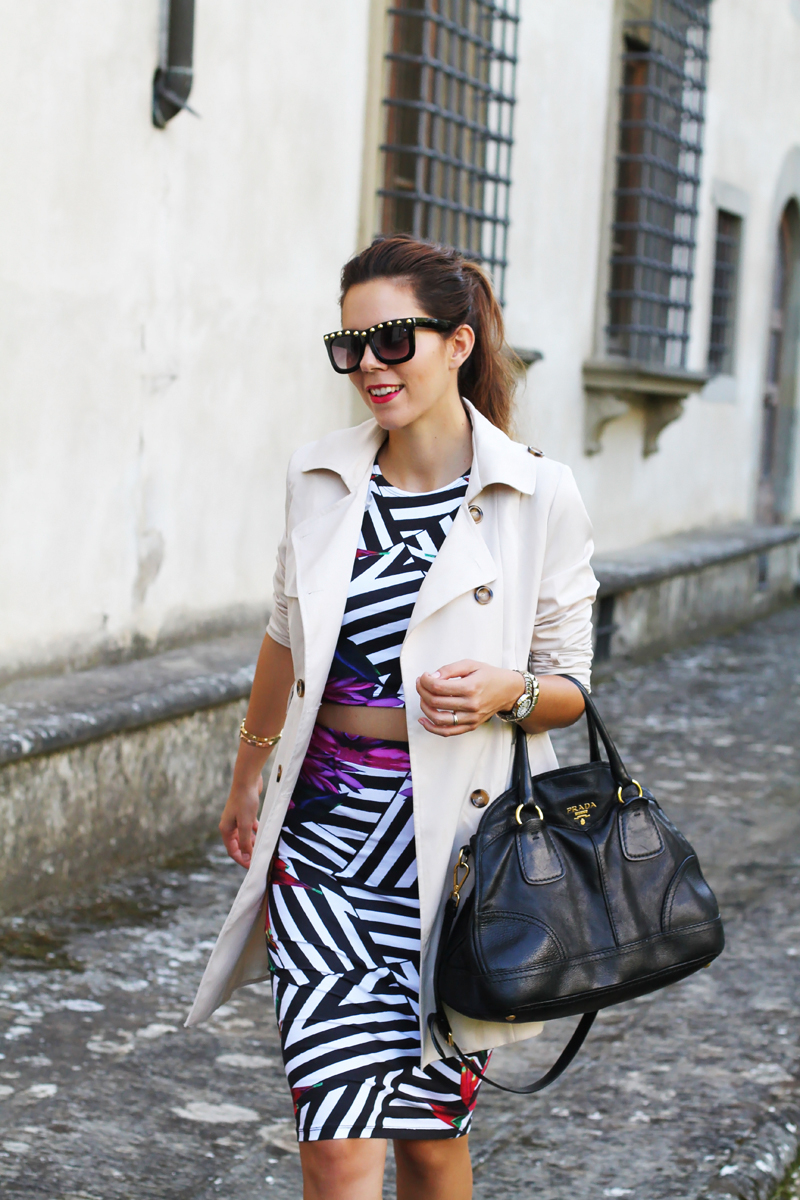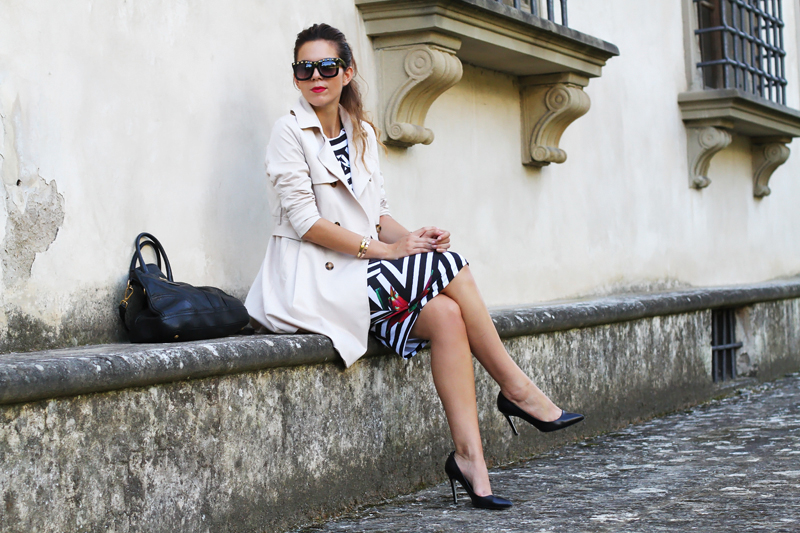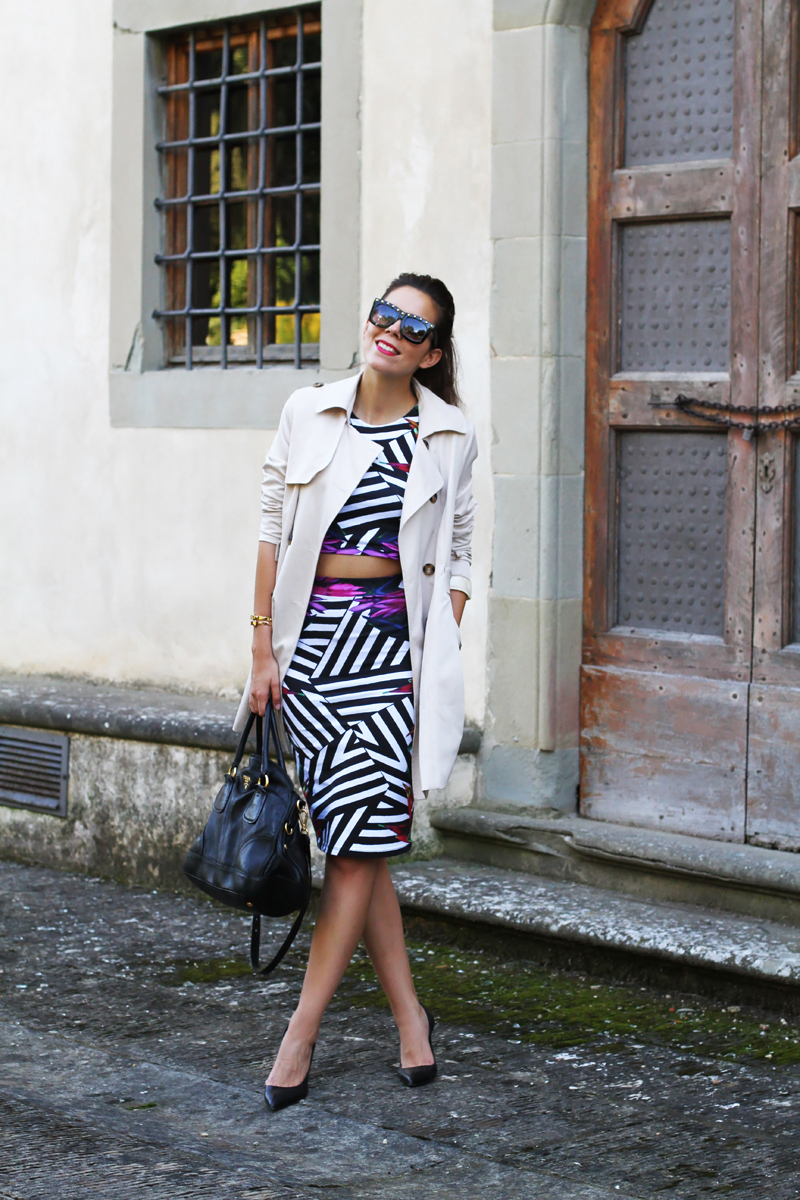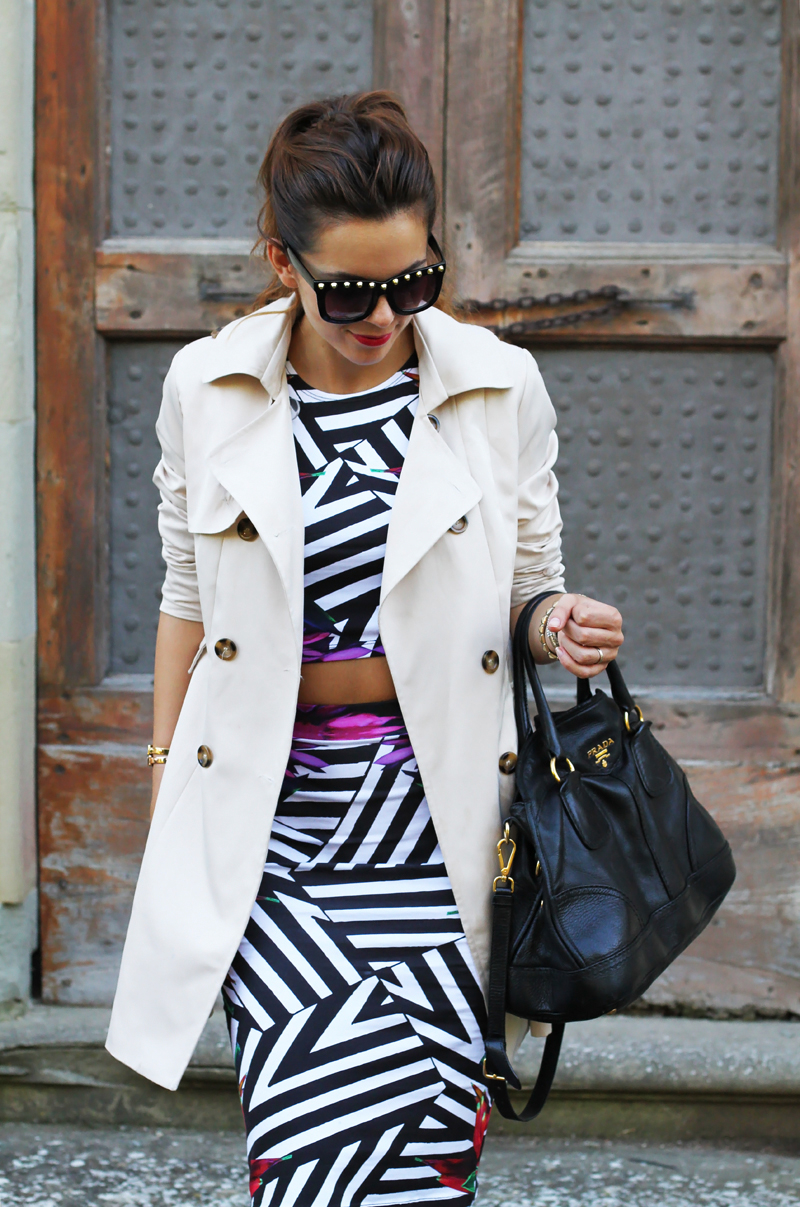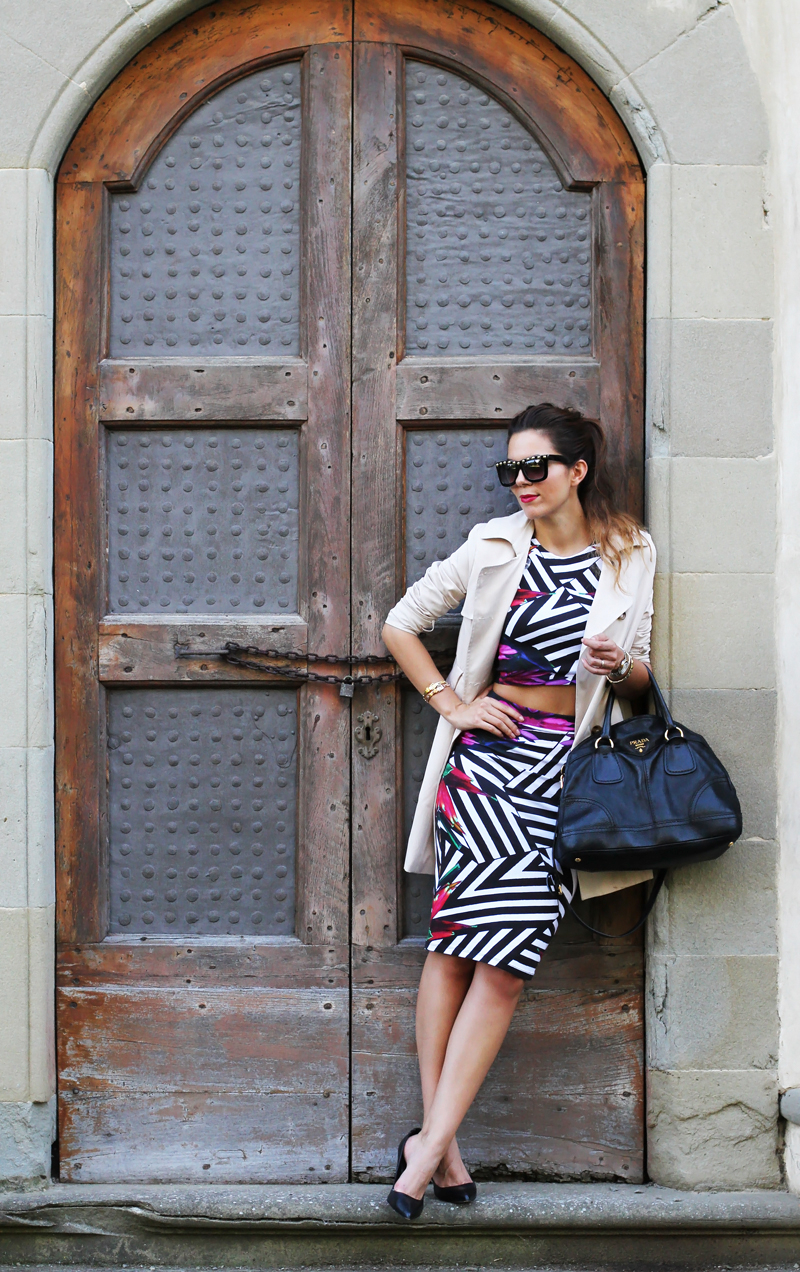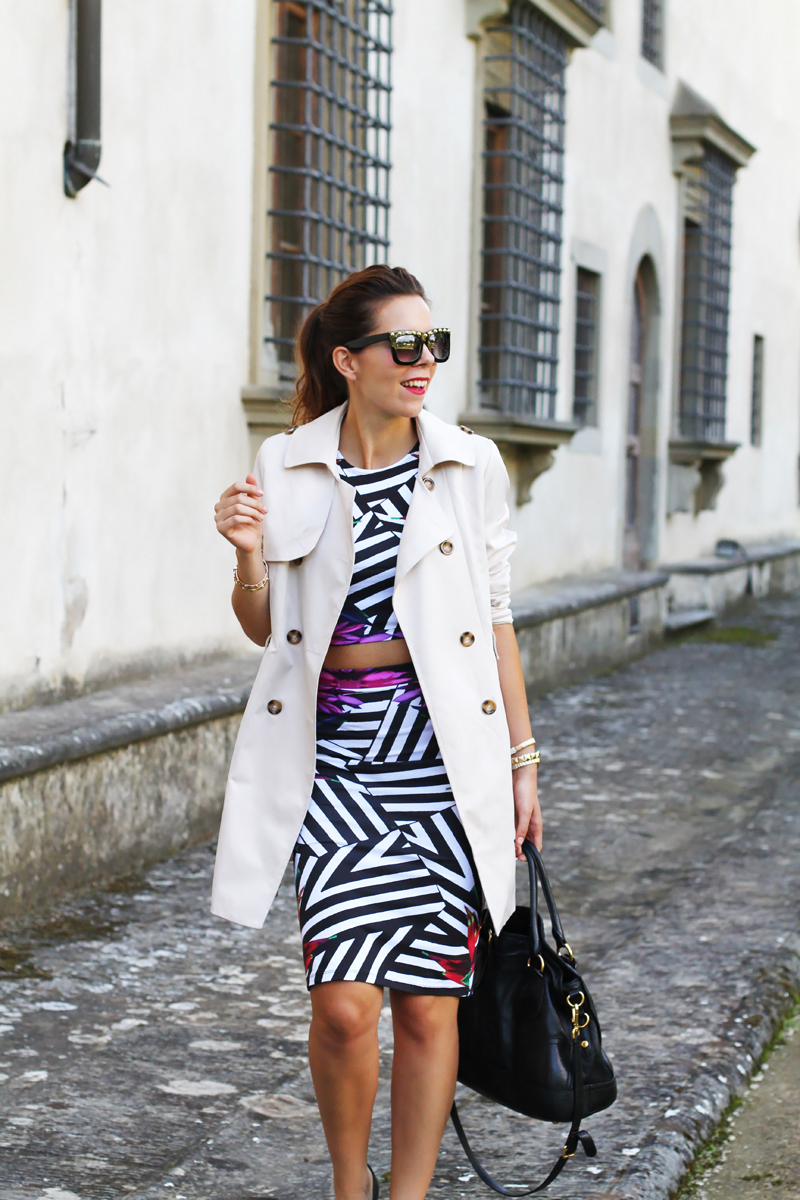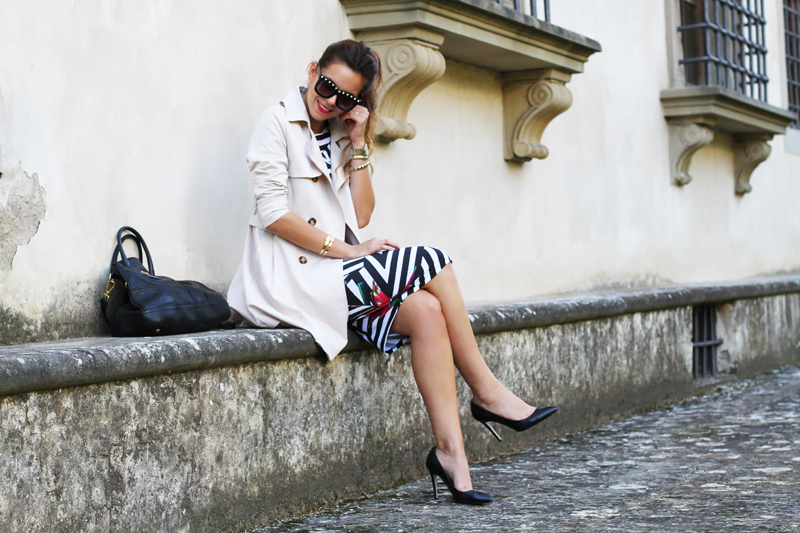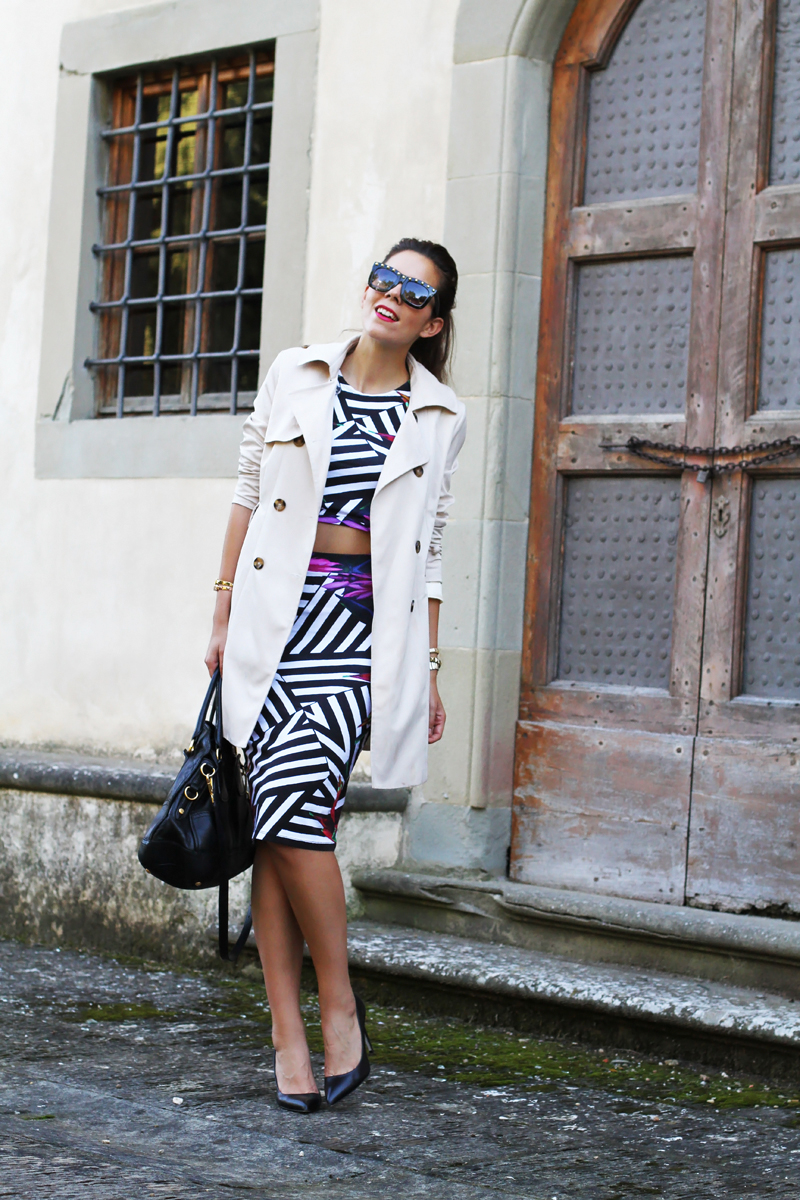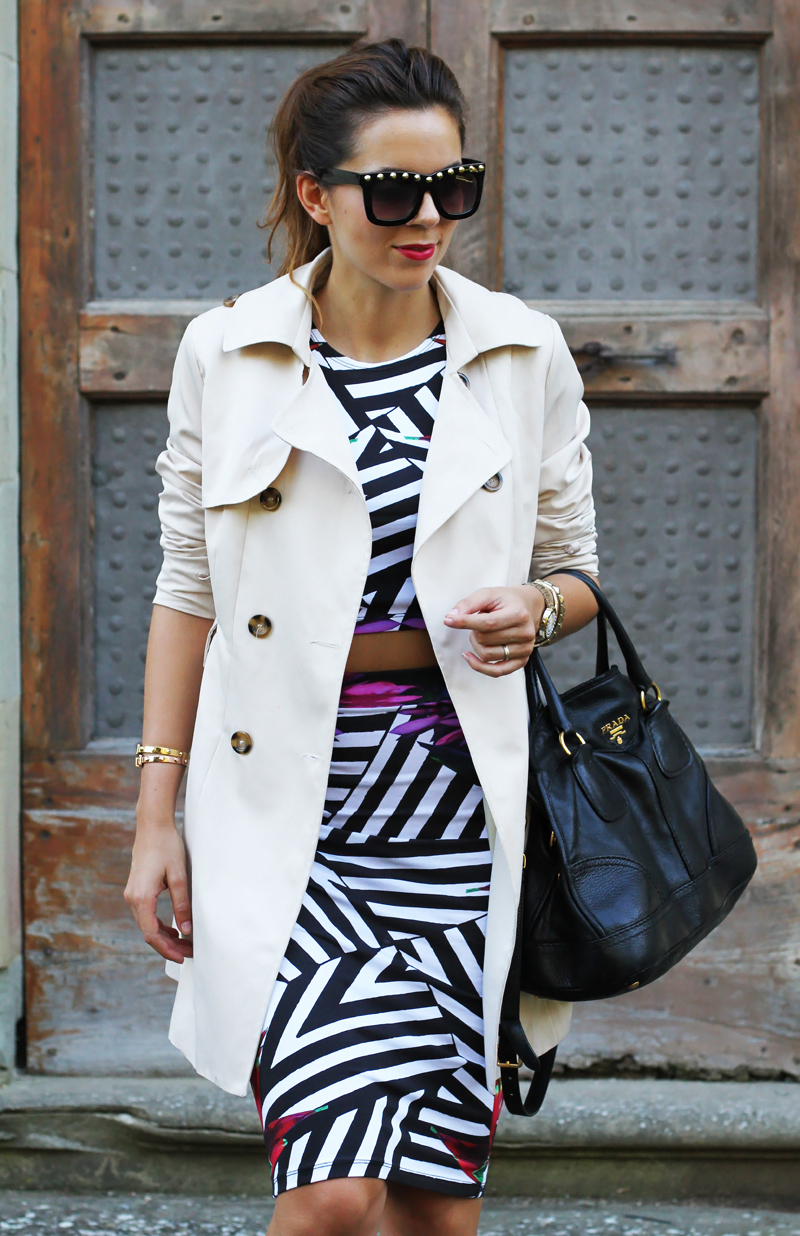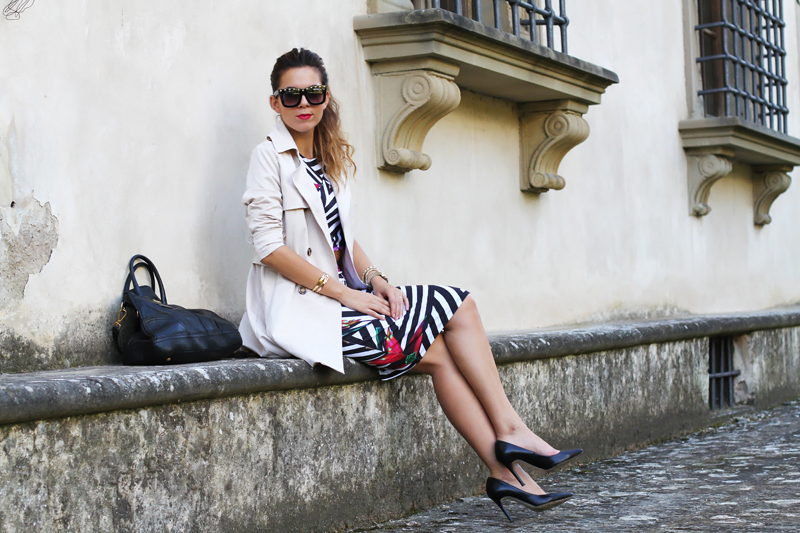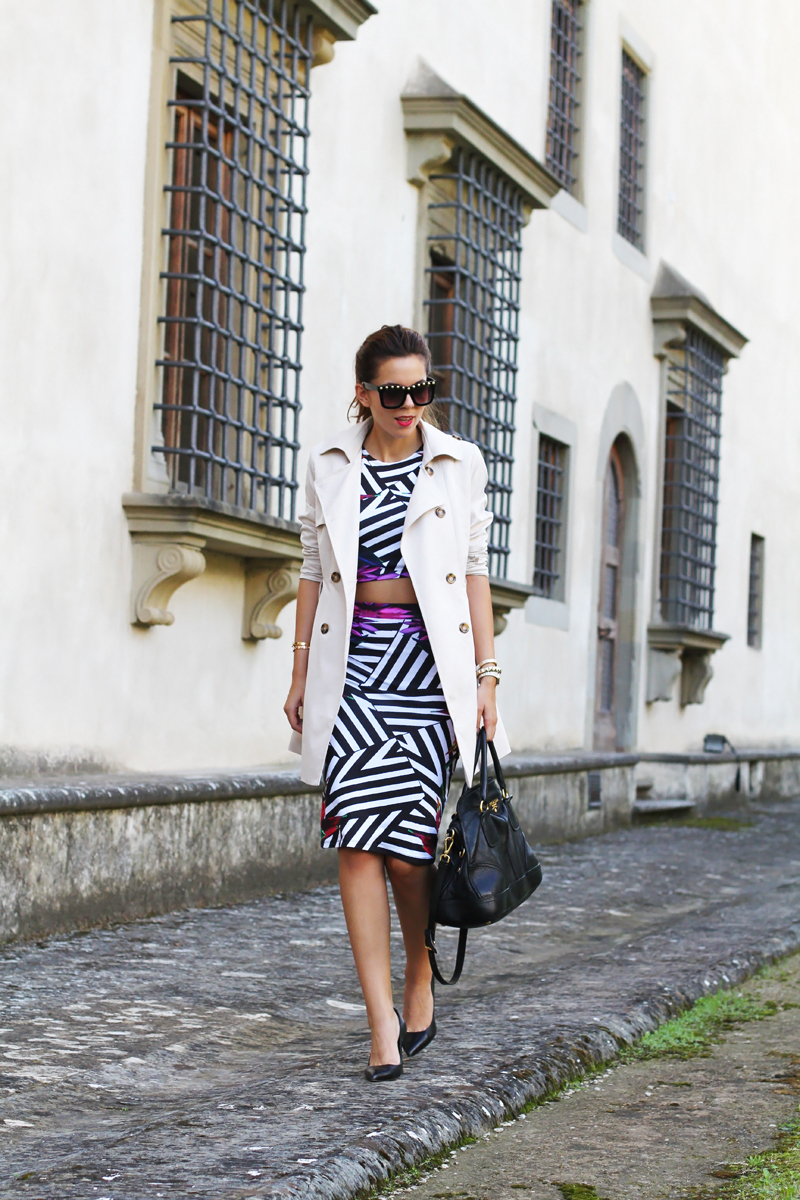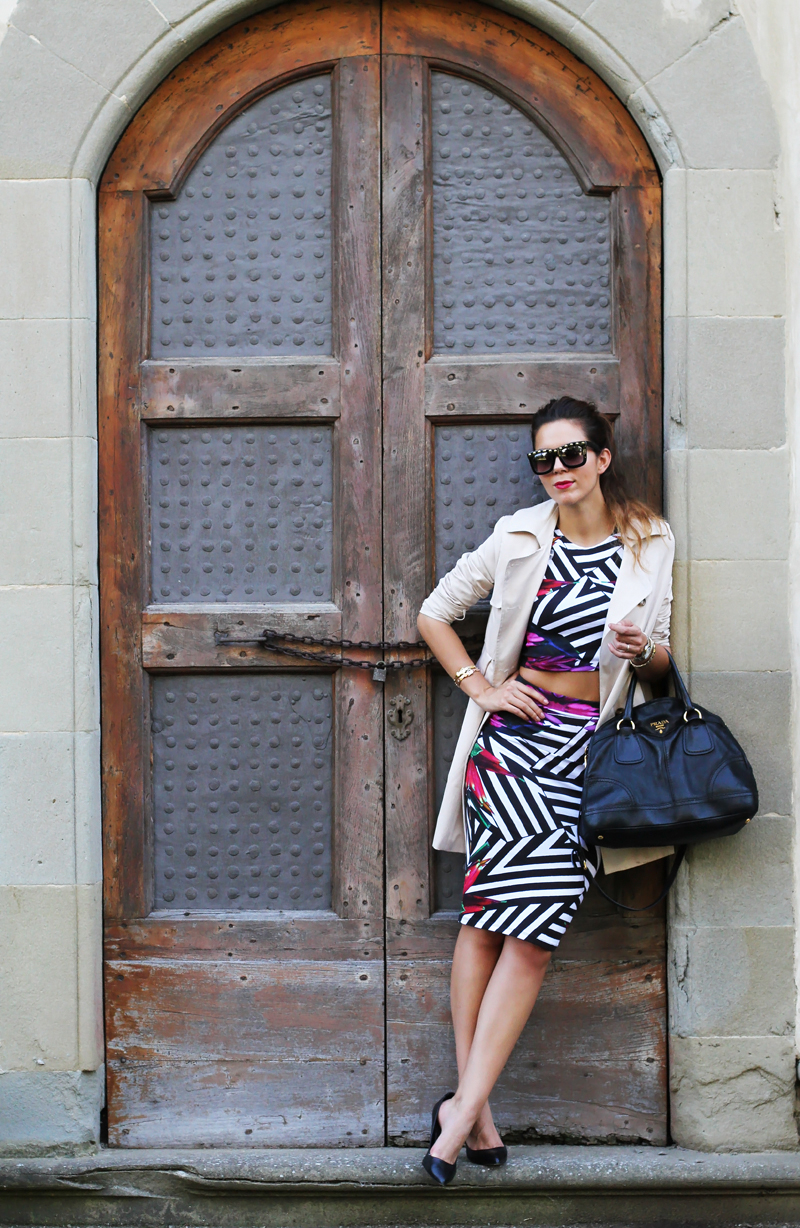 SHOES: JONAK SARENZA.IT | ACCESSORIES (Bracelets): MICHAEL KORS | BAG: PRADA | SKIRT + CROP TOP: ILLUSTRATED PEOPLE | TRENCH: SHEINSIDE
Pictures by Gabriele Colzi
♥♥♥
Condividi