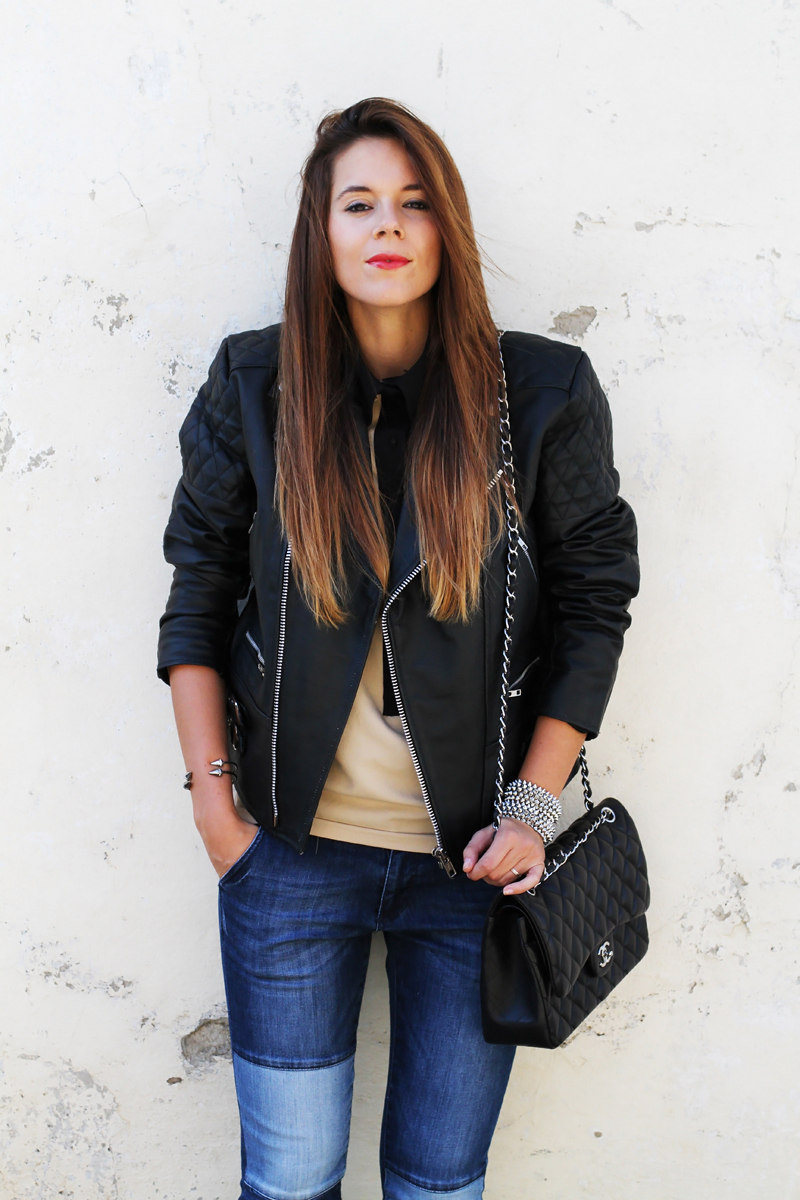 Giacca di pelle oversize e i capelli lisci fai da me (quasi) perfetti!
Giacca di pelle oversize. Buongiorno Chicas! Come state? :) Devo dire che questa mattina mi sono svegliata particolarmente soddisfatta dei miei capelli (Ovviamente, se continuo a toccarmeli e a buttarmeli a destra e a sinistra stasera saranno già da lavare -.-). Non è che abbia cambiato prodotti o chissà che cosa, ma, cosa che accade raramente, sono riuscita ad ottenere un liscio (quasi) perfetto anche da sola e soprattutto la chioma che fa swish, leggera leggera come una piuma (Anche se, sono in po' impazzita a fare queste foto, bastava un piccolo alitino di vento che finivano tutti a destra e a sinistra!). Abbiamo fatto anche un po' di scatti lato B visto che in molte mi scrivete in PVT chiedendomi della tecnica utilizzata per i miei capelli ed in queste foto si vede piuttosto bene: si tratta del degradè (Anche se adesso ho di nuovo voglia di cambiare!). Che me dite? L'outfit che ho indossato ieri è un outfit semplice in realtà dove la protagonista assoluta è questa super giacca in pelle oversize di Asos.it che ha creato una grande sezione di Cappotti e Giacche (Che potete vedere QUI) per aiutarci nella scelta del nostro cappotto / giacca per l'inverno. Ho cercato di mantenere lo stile casual della giacca indossando un paio di jeans che trovo molto carini ma rendendo tutto più femminile con un paio di tacchi killer e la mia Chanel portata con tracolla lunga (Quindi in versione leggermente più sporty). Che ne dite? Un big kiss e aspetto le vostre opinioni!!
P.S Se vi va di vedere altri looks indossando giacche di pelle, vi consiglio quello indossato a Salisburgo con una tee rossa e quello glam punk indossato per il party Luisa Via Roma :)
♥
Good morning ladies! How are you? This morning I'm really happy about my hair, something like (almost) perfect straight hair, what do you think? The only problem is that I'm touching and moving them all the time and so I think they are going to get dirty in a sec :D We decided also to shoot a couple of photos about the "side b" to show you a little bit better the hair colour (Degradè technique, what do you think?). Today I'm wearing a oversize leather jacket from Asos.it that has created a big Jackets and Coats section on the ecommerce to give us some advices about what to wear this winter. I've choesen this amazing oversize leather jacket paired with a simple look and feminine stuff like us killer heels and Chanel bag. Let me know what do you think! A big hug!
JACKET: ASOS.IT (VEDI LA SEZIONE CAPPOTTI E ACQUISTA QUI)|  BAG: CHANEL | JEANS: ZARA | SHOES: CINTI |
Pictures by Gabriele Colzi
♥♥♥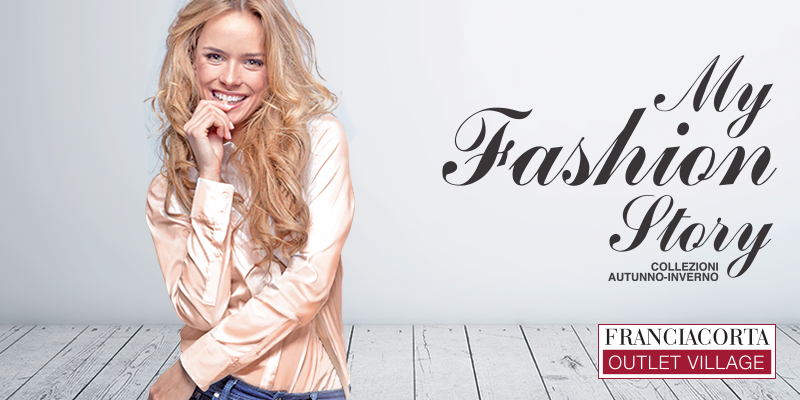 Domenica, lunedì e martedi 8 mi trasferirò al Franciacorta Outlet Village per dare una risposta alle domande sull'autunno inverno 2014: quali abbinamenti comporre in questo autunno inverno 2014, quali tessuti utilizzare e quali colori? Vi racconterò tutto live sul mio blog e sui miei canali social in direttissima (da domenica a martedì su Facebook | Twitter | Instagram). Se poi siete in zona per un giro di shopping DOVETE venire a salutarmi!! :)) Più informazioni QUI.
Condividi