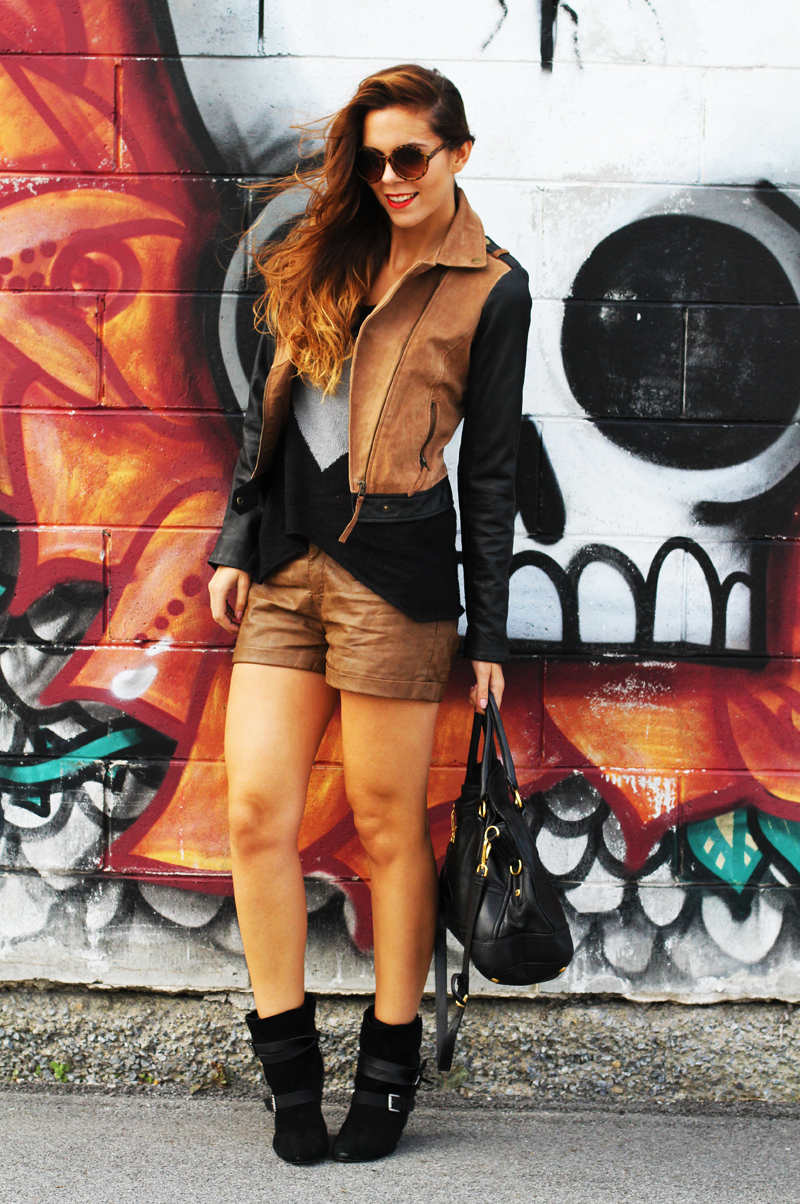 Nero e Marrone: ciao Genova!
Nero e Marrone. Buongiorno ladies!! Vi scrivo dal nostro lettone del nostro hotel di Brescia: siamo in viaggio da sabato fino a martedì e non potrei essere più contenta (Mi piace viaggiare e mi piace tanto farlo pure nella nostra bella Italia, ci credete che a Brescia non c'ero mai stata?). Sabato siamo stati invece a Genova dove ci ha accolti un bel sole (ma anche un bel vento!) dopo il nubifragio che ci siamo beccati nella nostra Firenze. A Genova siamo stati ospiti di Diffusione Tessile per un evento – sfida shopping che mi ha divertita davvero un sacco! Quindi, abbiamo talmente tante foto della nostra giornata a Genova che ho deciso di mostrarvele in due post: quello dedicato all'evento e agli outfits che ho creato in store per questo pomeriggio (rimanete connesse!) e quello dell'outfit che ho indossato per l'occasione nel post di questa mattina. Un paio di shorts oversize di pelle abbinati ad una giacca in camoscio e pelle ed un paio di stivaletti comodi ma molto carini. Che ne dite? Aspetto le vostre opinioni e ci sentiamo questo pomeriggio, mi raccomando! Baci grandi!
♥
Good morning ladies!! I'm writing form Brescia and I can't be more happy than now. On Saturday, instead, we were in Genova and we were Diffusione Tessile guests for an event that I really enjoyed! I've got many pictures of our day in Genova so I've decided to show them to you in two posts: one dedicated to this afternoon event (stay on!) and the other post on the outfit. A pair of leather shorts matched with a suede jacket and some comfortable but nice ankle boots. What do you think? Waiting for your opinions and keeping in touch this afternoon, don't forget! Big kisses!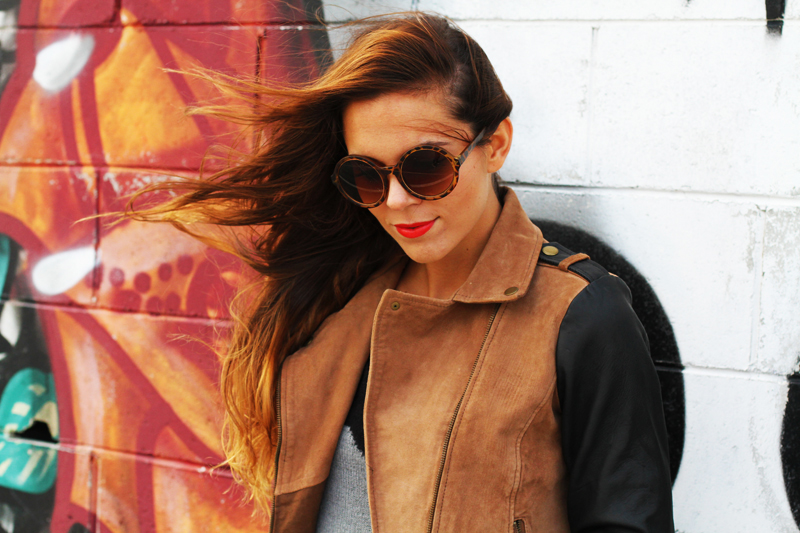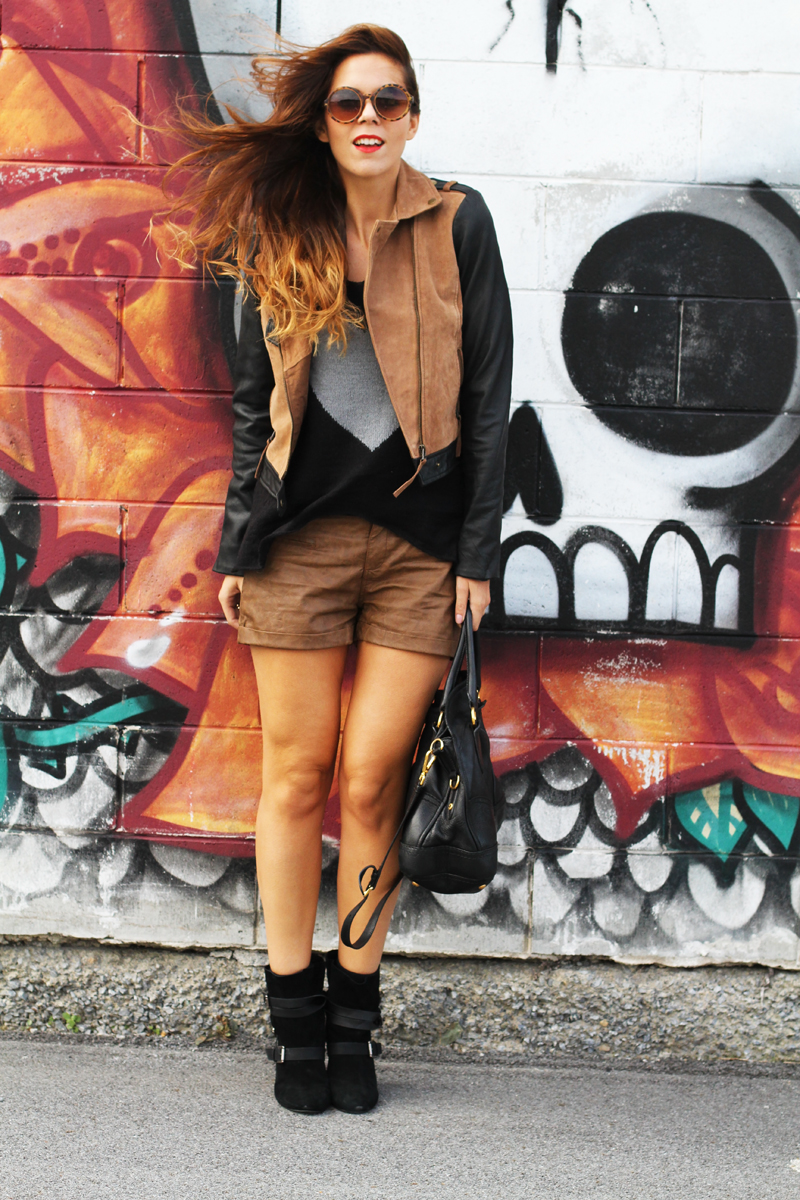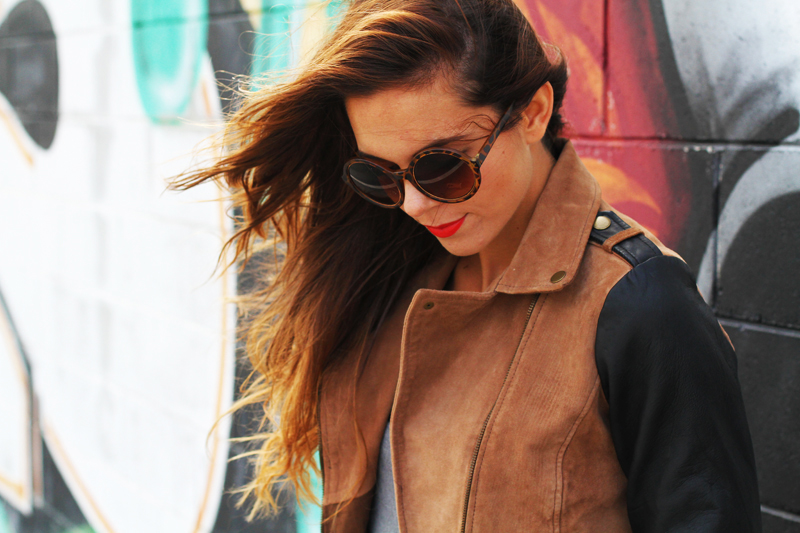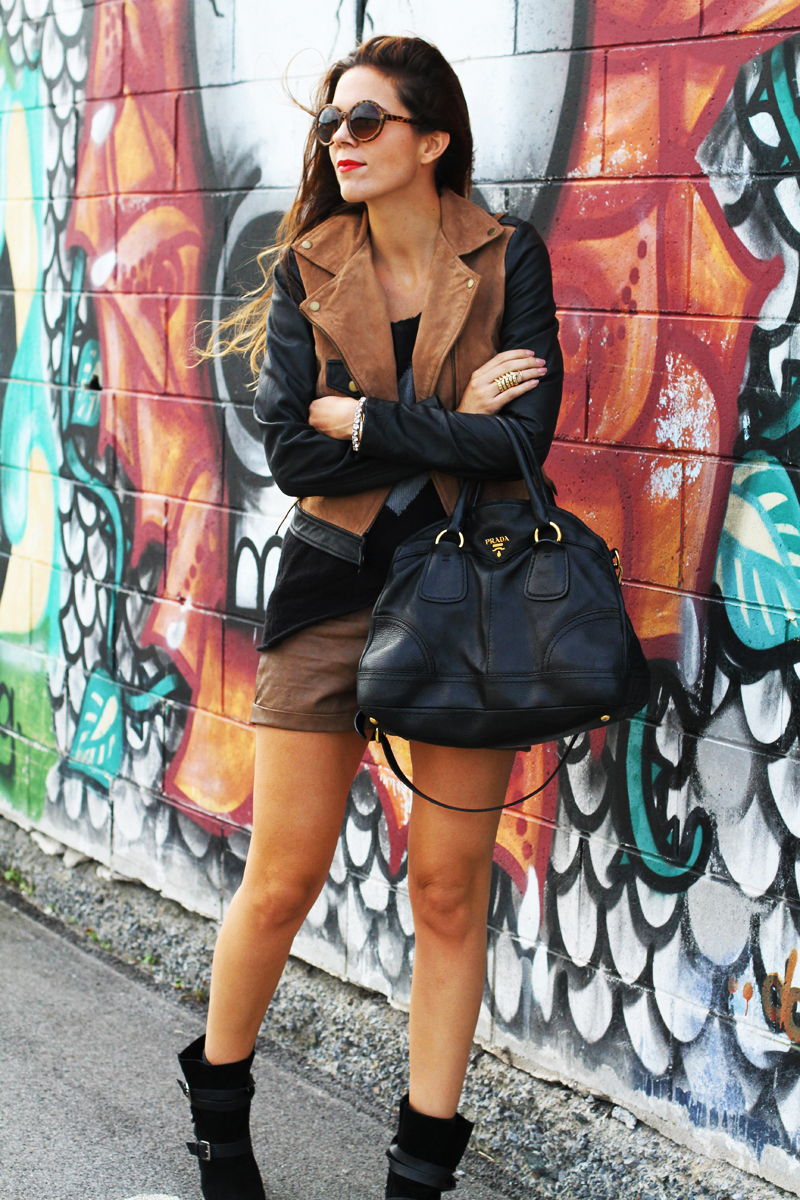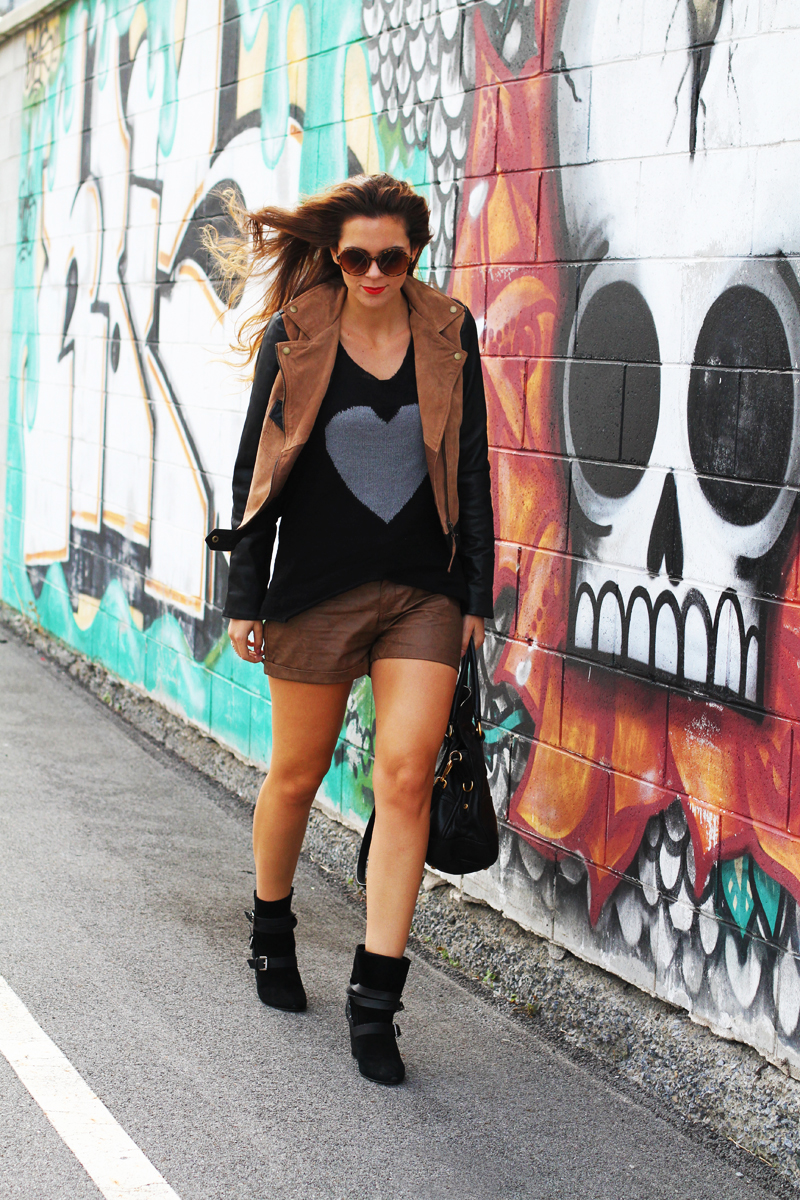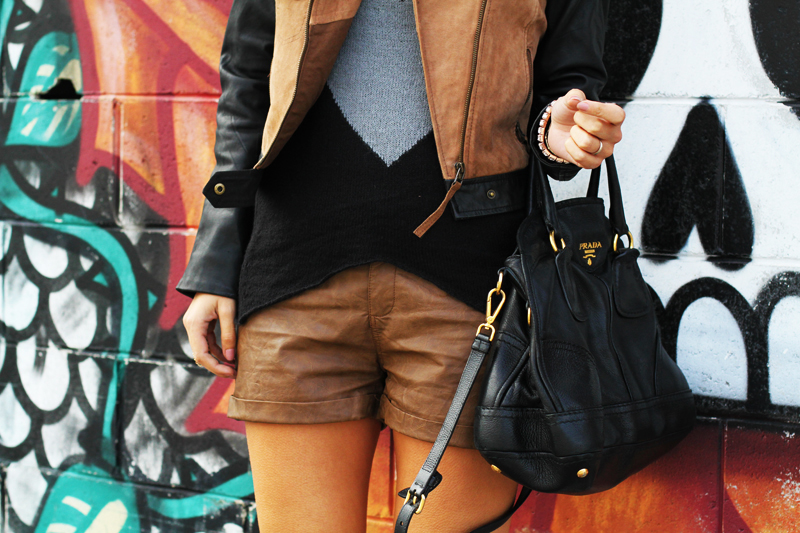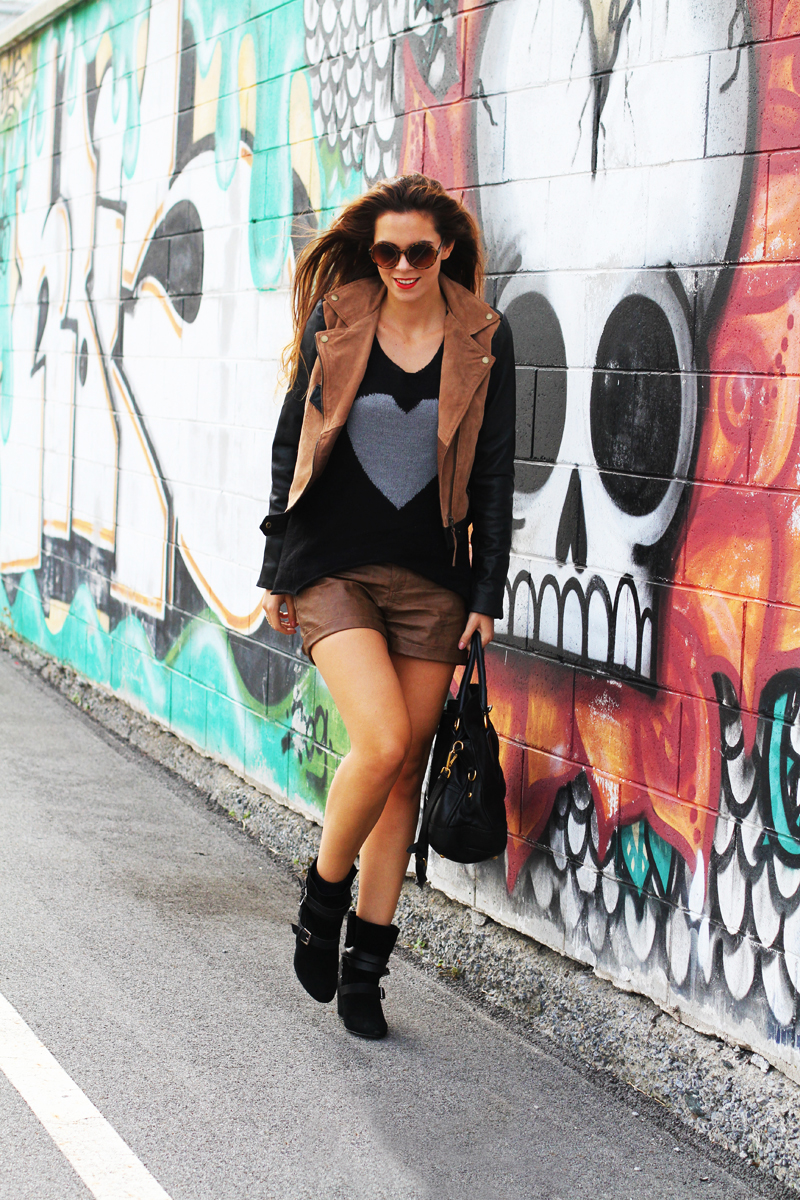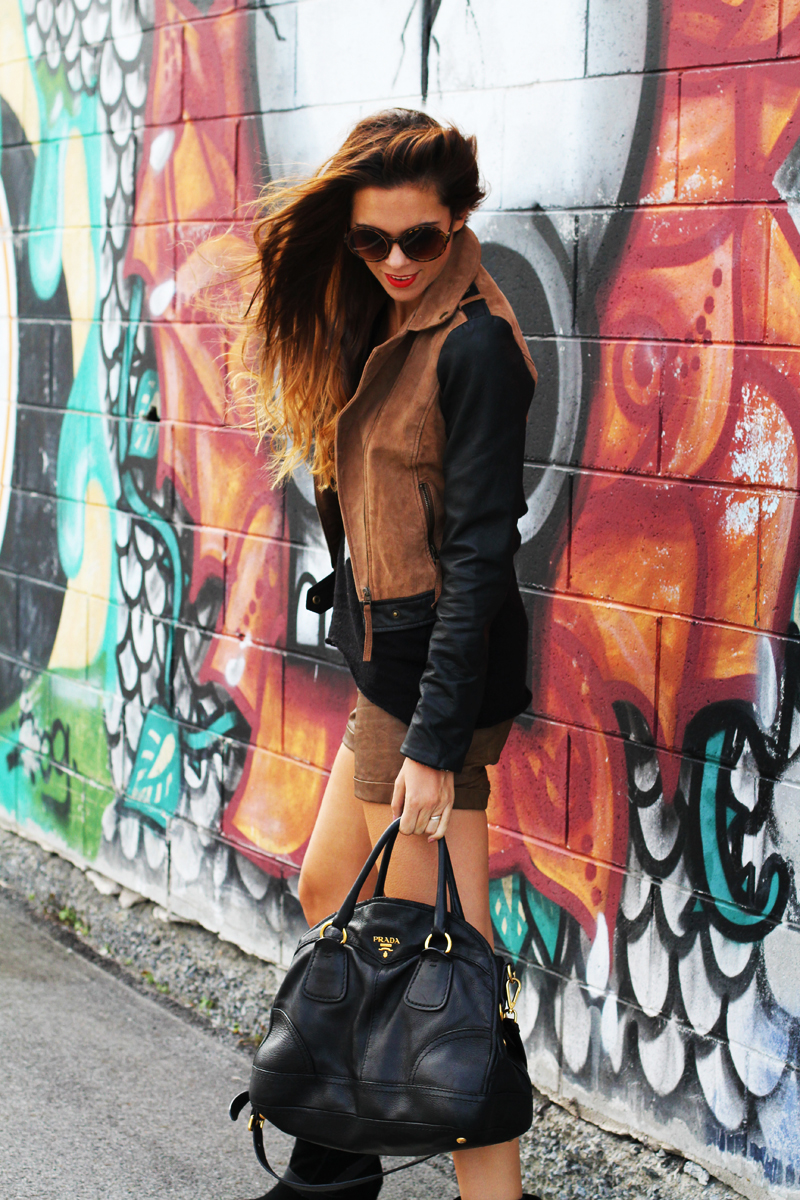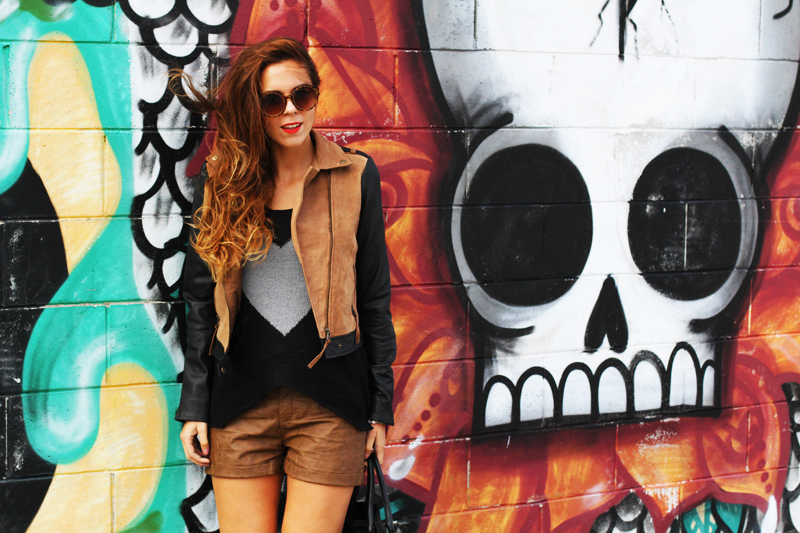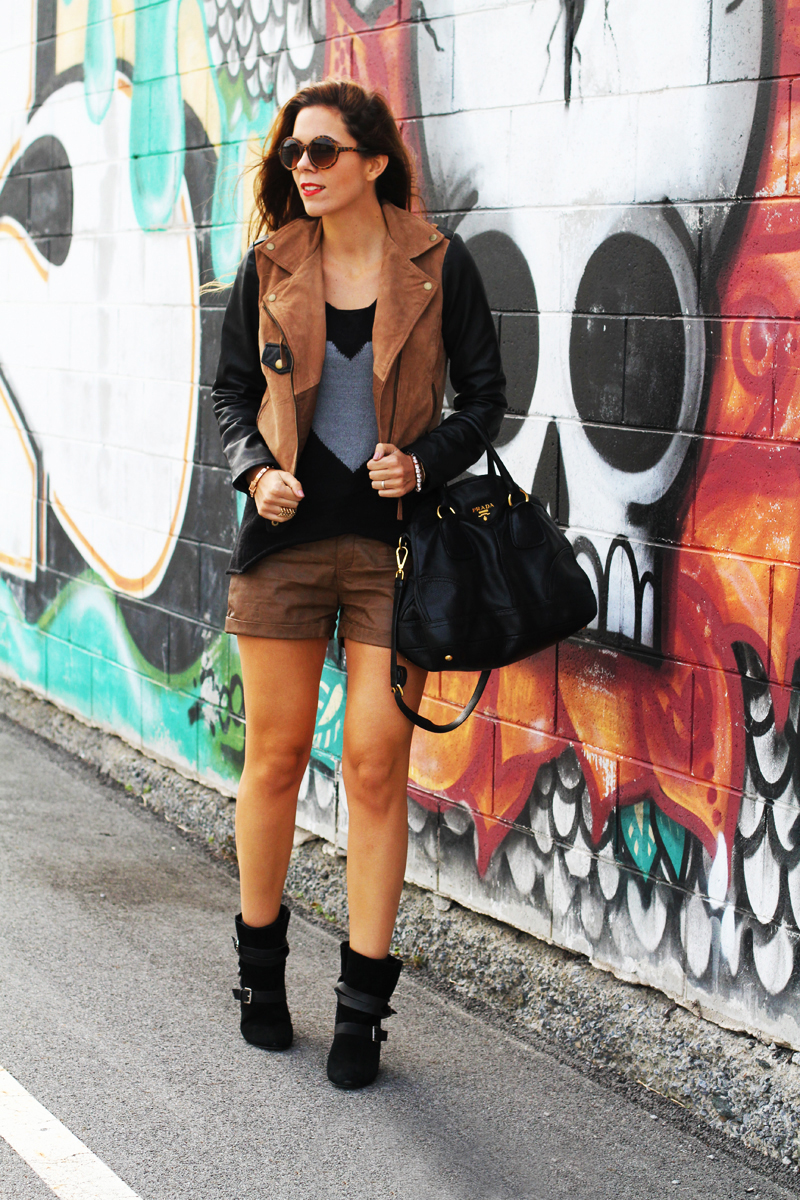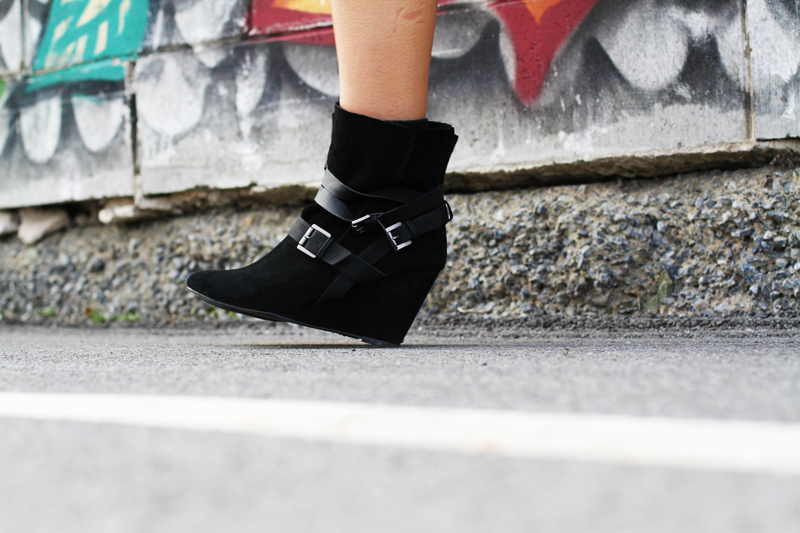 PULL: RED SOUL | SHORTS: MOTIVI | JACKET: STRADIVARIUS | SHOES: CHOCOLATE SHUBAR GIS | SUNGLASSES: ASOS |
♥
Pictures by Giovanni Gambassi
Condividi