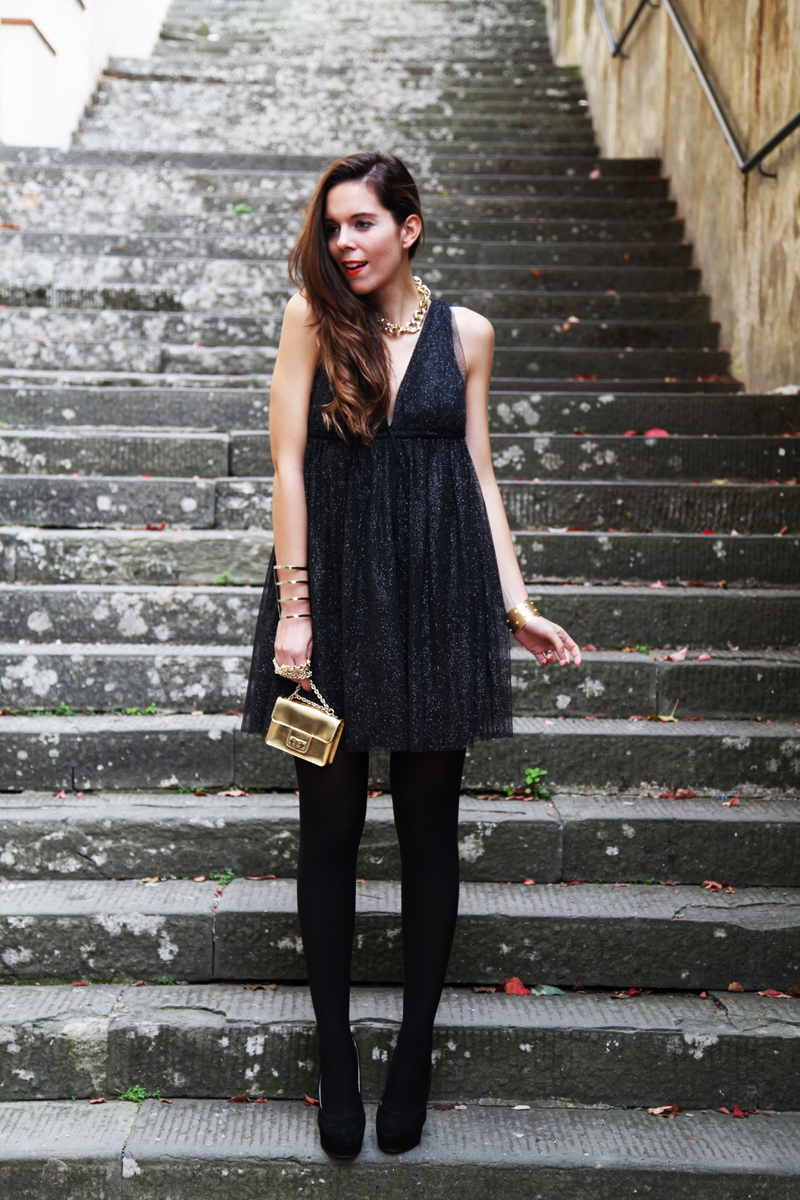 Natale 2013: un'idea outfit per le feste very sparkling!
Natale 2013. Buongiorno bellissime e felice mercoledì! Manca meno di un mese a Natale e finalmente il clima natalizio lo cominciamo a percepire anche qui (Tra poco inizieranno le cene!!). Quando Jennifer mi ha proposto di creare un'idea look per le feste natalizie 2013, rigorosamente lowcost, ho accettato con entusiasmo! L'idea è quella del party, uno dei tanti che affollano ogni anno il periodo natalizio: ho scelto un abitino sparkling bon ton Jennifer che ho arricchito con dettagli in oro. Semplice ma d'effetto, che ne dite? Aaaah io non vedo l'ora che arrivi la vigilia di Natale!! E c'è di più: Jennifer ha creato un contest natalizio con in palio 150 euro di shopping gratis ed un'intervista alla vincitrice che sarà pubblicata sul blog Jennifer. Per partecipare devi soltanto seguire @Brand_jennyfer su INSTAGRAM e postare su Instagram una vostra foto in cui indossate un "Little Black Dress" (di qualsiasi marchio) con l' hashtag #jennyferlittleblackdress . Jennifer sceglierà la vincitrice!! Per vedere tutte le partecipanti, clicca QUI. Il contest terminerà il 15 dicembre! In bocca al lupo a tutte!
P.S. Altri look per le feste? Eccone uno QUI con un paio di scarpe spettacolari, QUI per un outfit in rosso ma casual e QUI un look in bianco!
♥
Good morning beautiful and happy Wednesday! Less than a month to Christmas and we have finally started to sense the Christmas atmosphere even here! When Jennifer proposed me to create a look idea for Christmas holiday 2013, rigorously low cost, I accepted with enthusiasm! The idea is the party, one of the many that crowd Christmas time each year: I've chosen a sparkling bon ton Jennifer dress which I've enriched with gold details. Simple but impressive, what do you think? Aaaah I can't wait for Christmas to come!! And there's more: Jennifer has created a Christmas contest with 150 € free shopping prize and an interview to the winner which will be published on Jennifer's blog. To participate all you have to do is follow @Brand_jennyfer on INSTAGRAM and post your photo on Instagram where you wear a "Little Black Dress" (of any brand) with #jennyferlittleblackdress as hashtag. Jennifer will choose the winner!! To see all the participants, click HERE. The contest will end December 15! Good luck to all!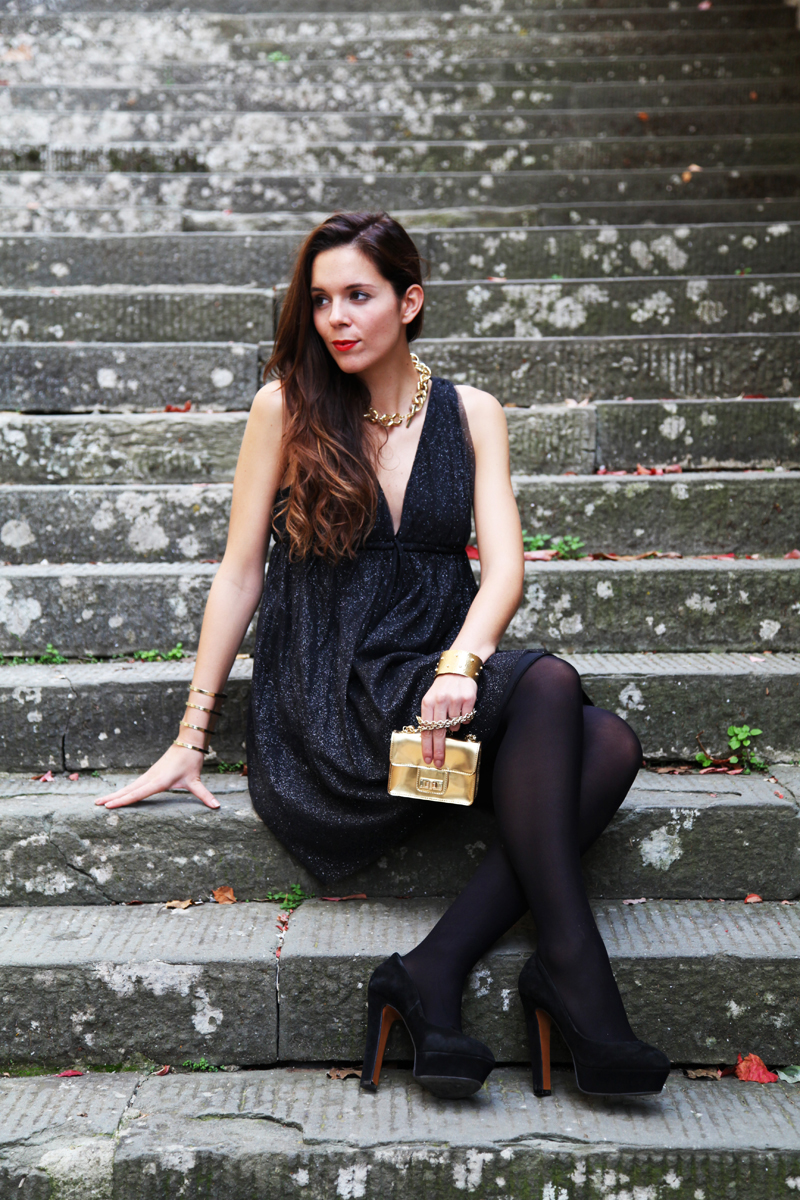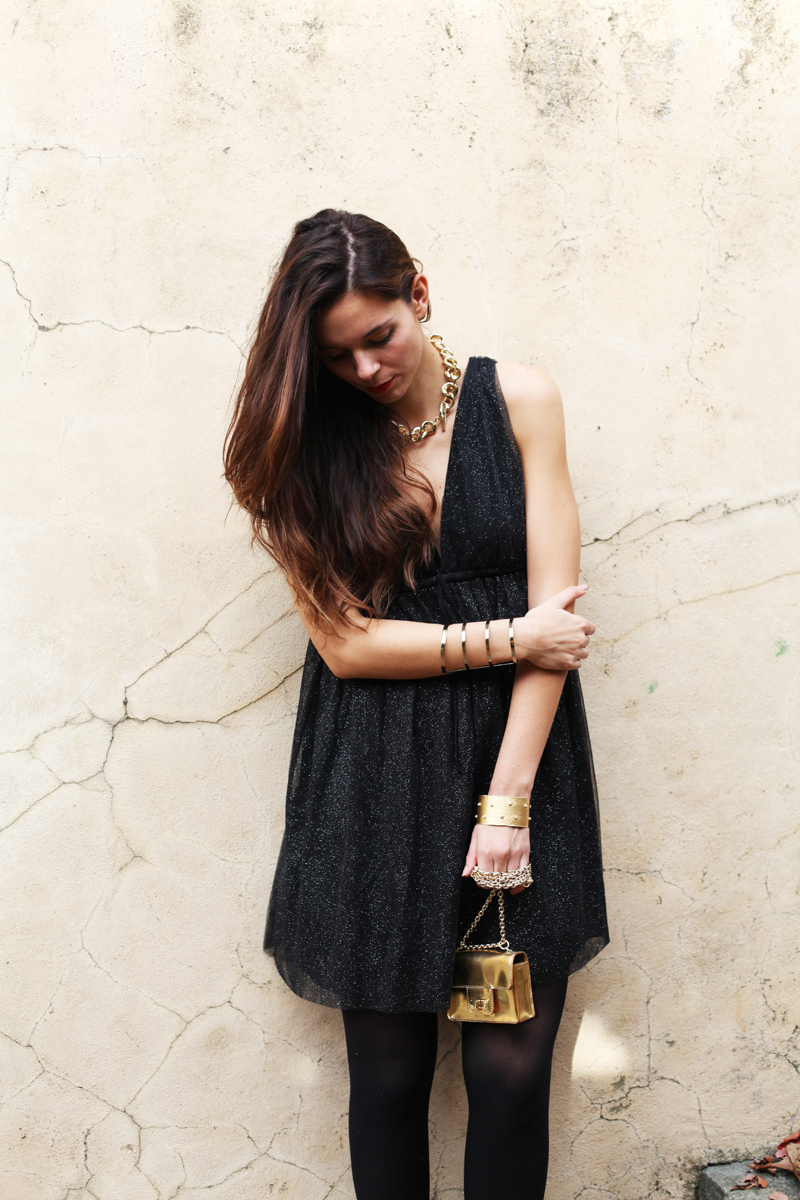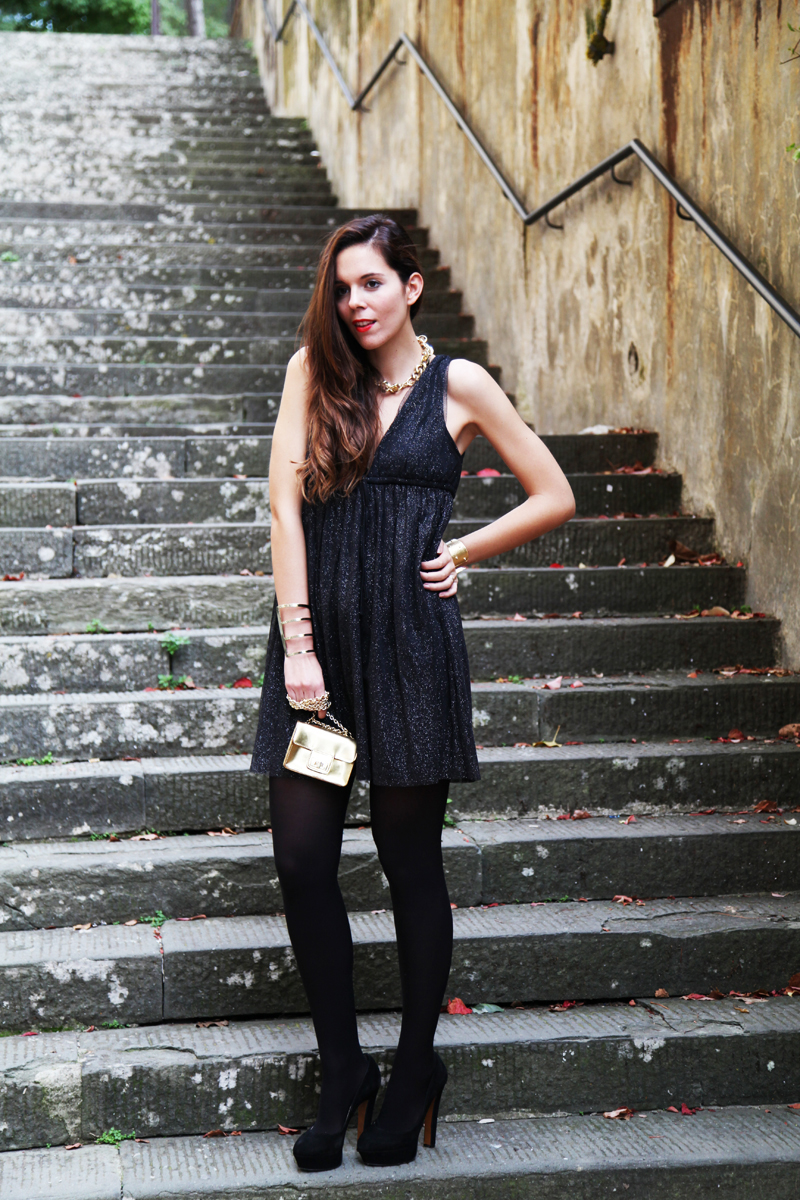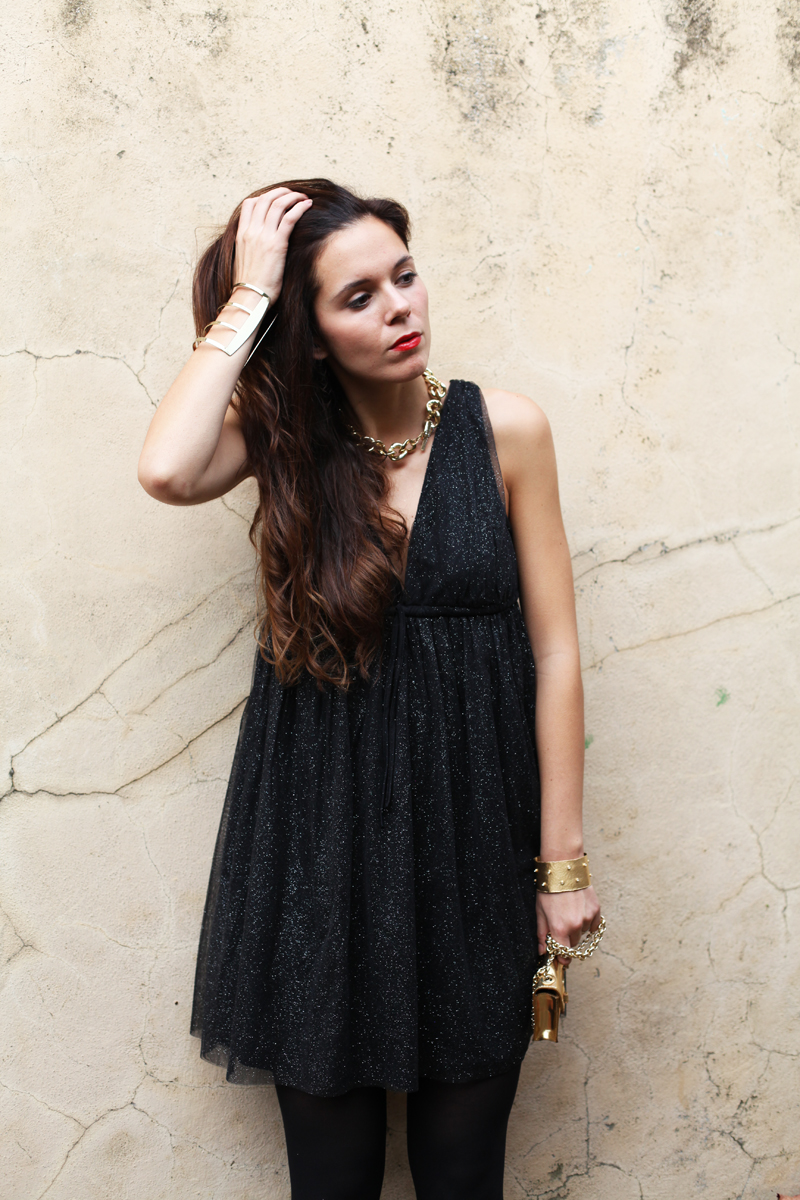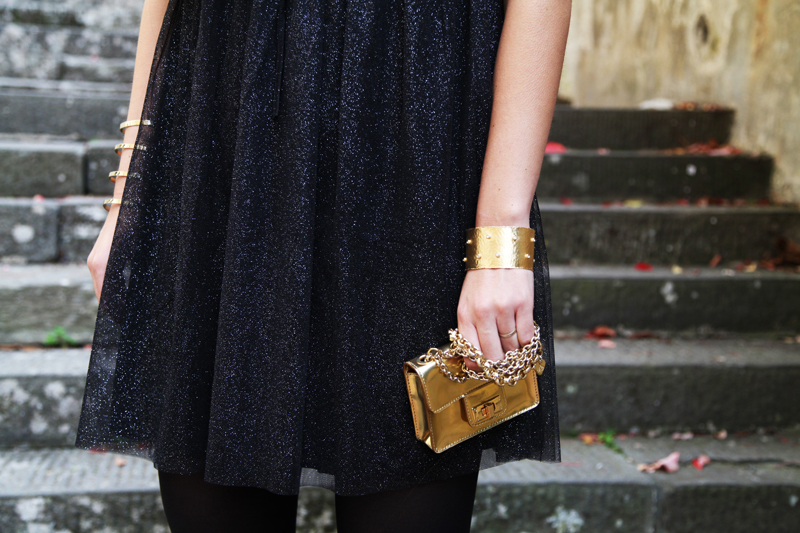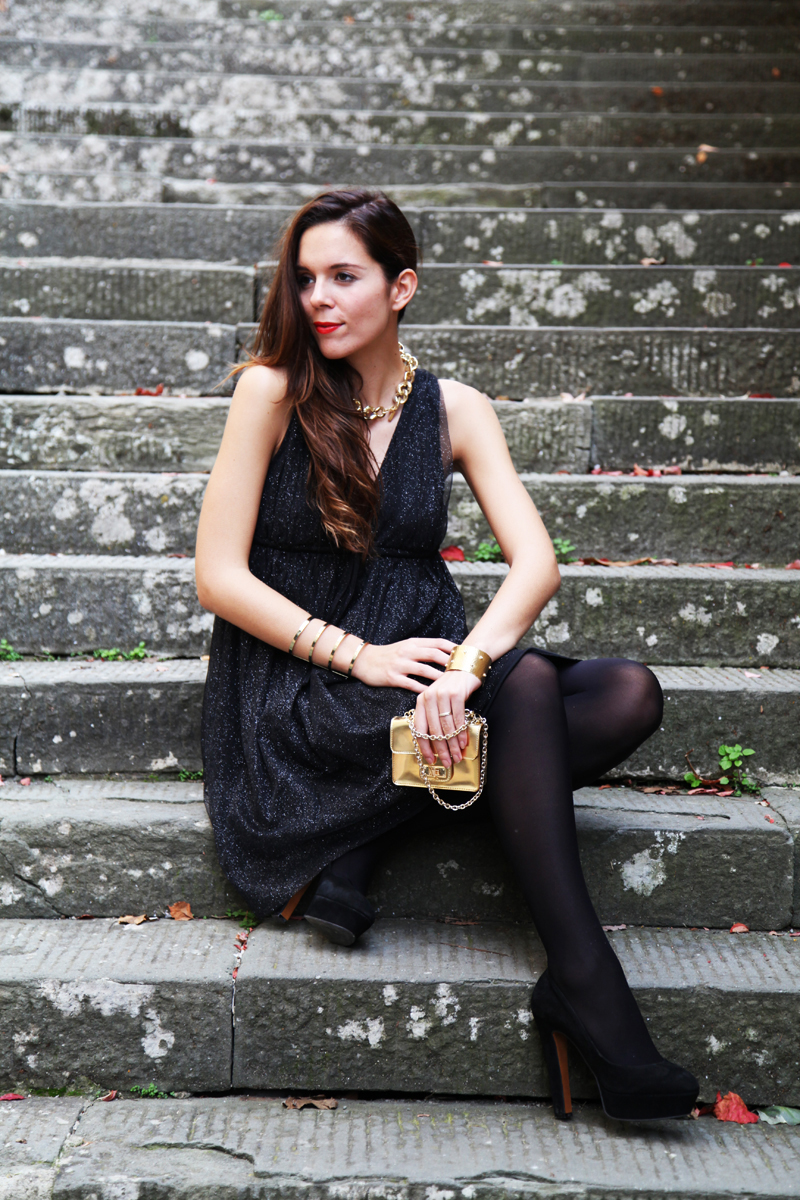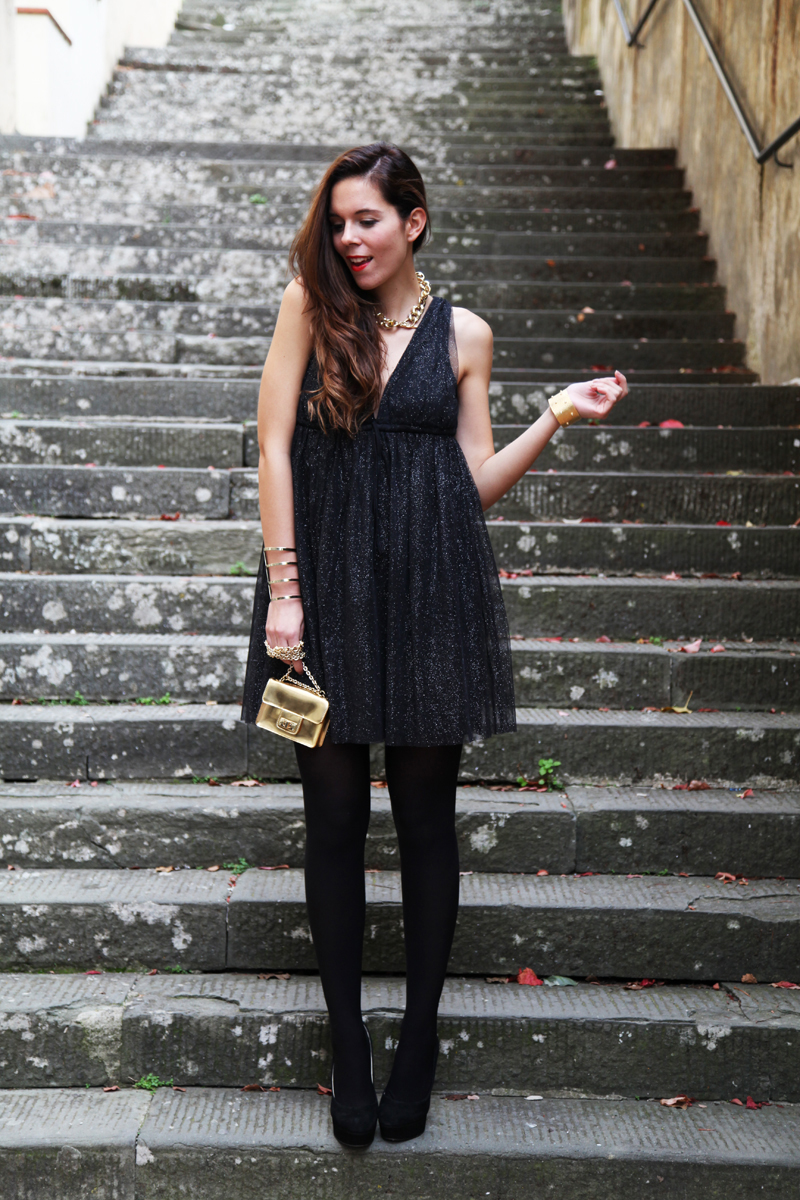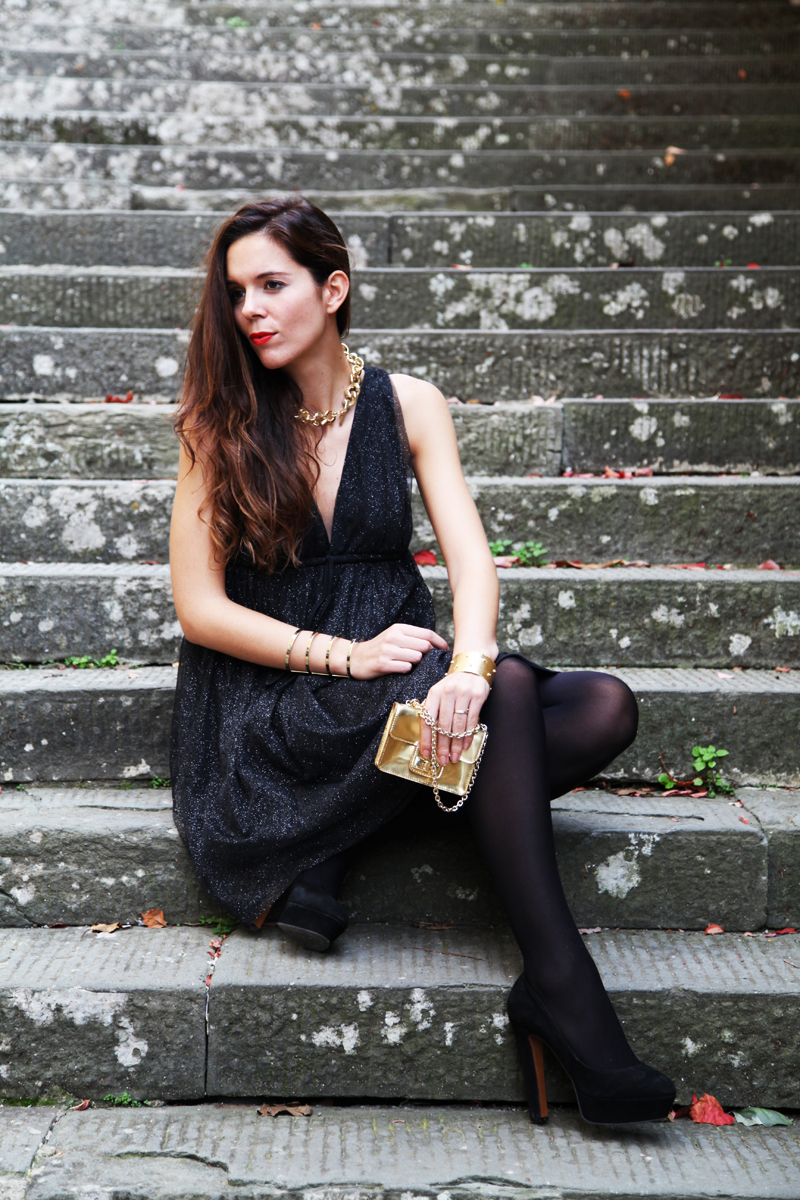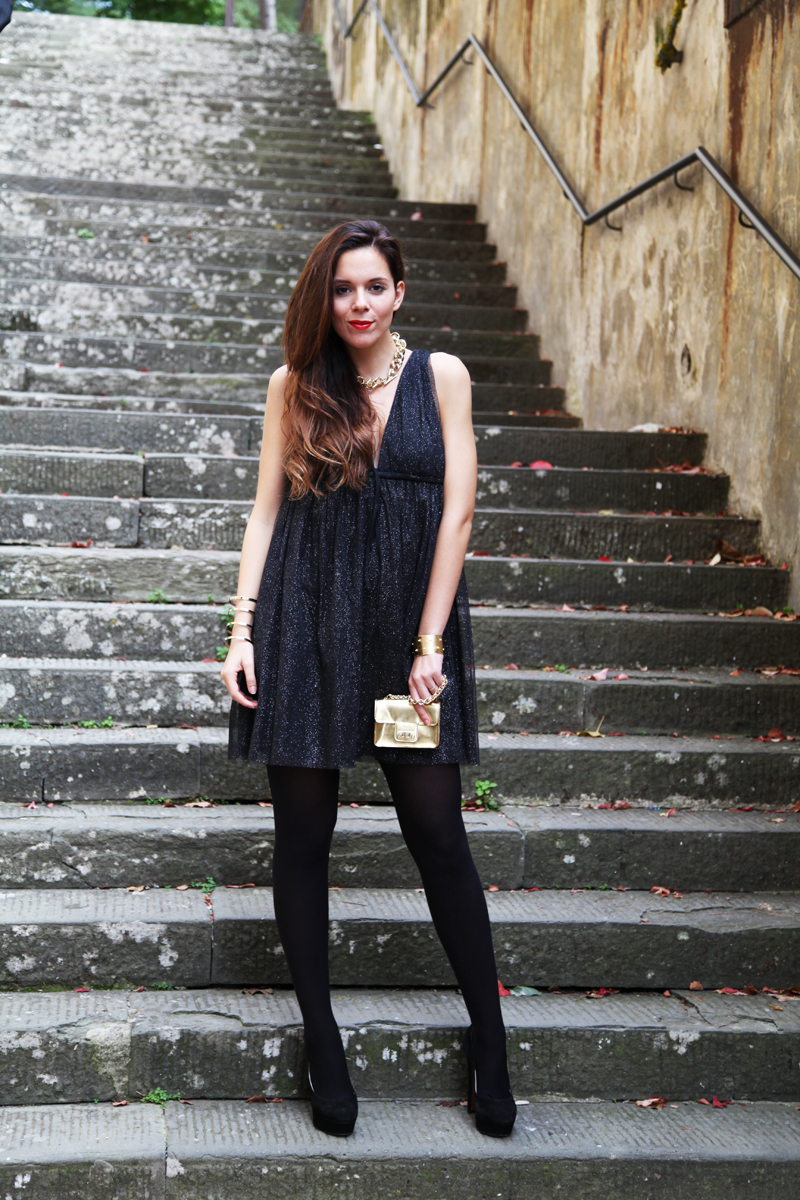 My Xmas selection at Jennifer's! :)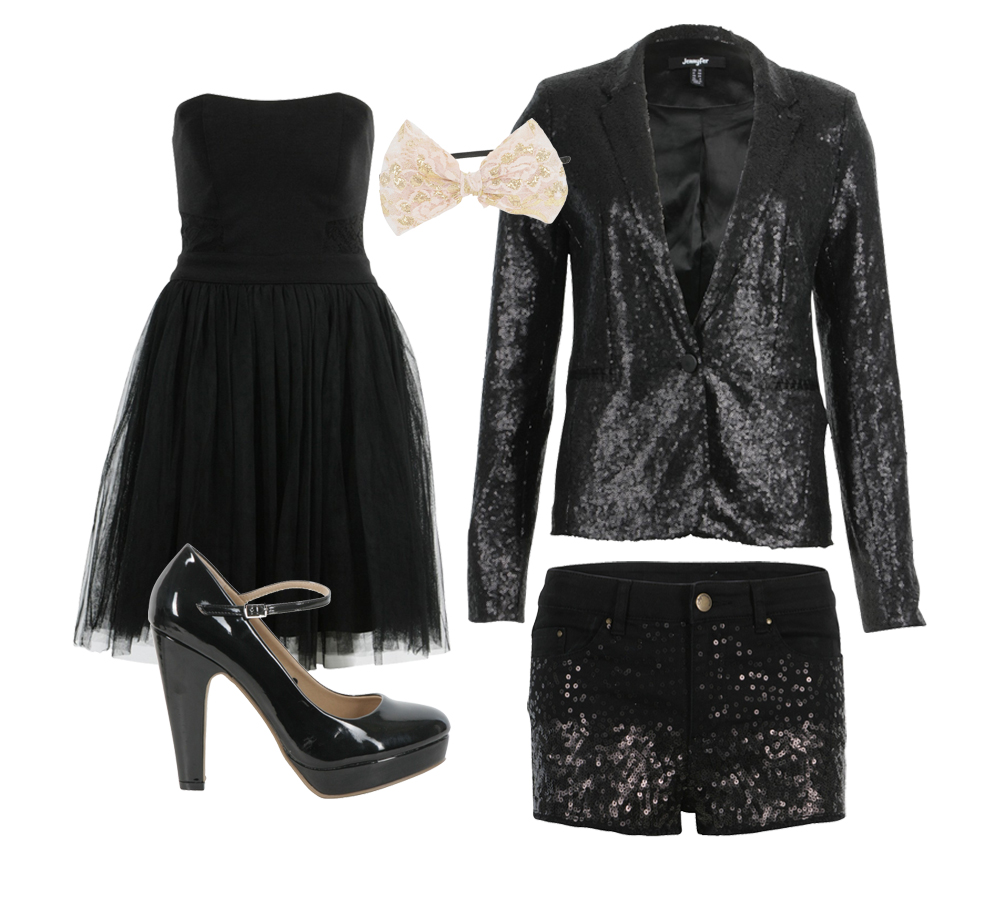 DRESS: Jennifer | ACCESSORIES: H&M | MINIBAG: Fornarina
SET: SHOES | JACKET | DRESS |SHORTS |HAIR
♥
Seguimi in diretta sui miei canali:
INSTAGRAM (@ireneccloset)
TWITTER (@ireneccloset)
Condividi