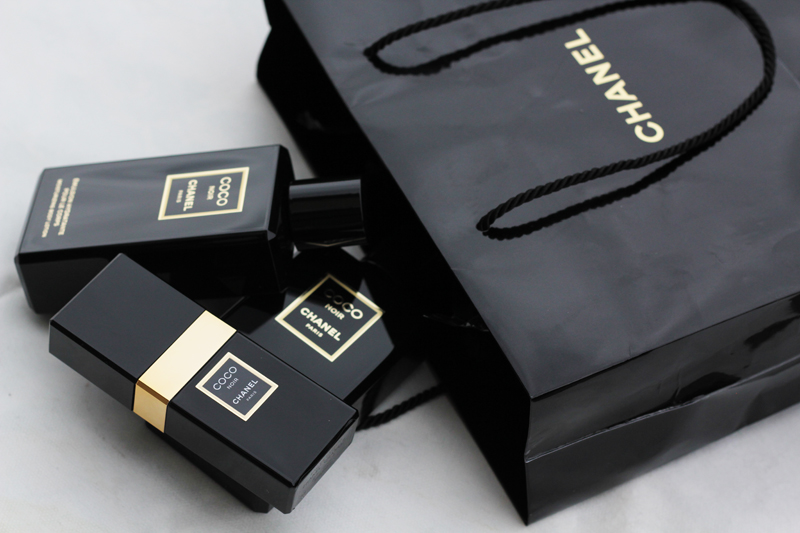 Prodotti bellezza: ecco cosa provare (o farsi regalare) questo inverno!
Prodotti bellezza. Buongiorno babies, buon martedì!! Oggi parliamo di beauty, prodotti bellezza!! Spesso arrivano qui dei campioni omaggio di vari prodotti di bellezza delle nuove "collezioni" (Eh sì, spesso si può parlare di collezioni anche per i prodotti beauty!), spesso arrivano dalla profumeria dietro l'angolo (Ho la casa piena di prodotti beauty, sono una vera droga!). Non tutto ciò che arriva o ciò che compro alla fine si rivela buono, ahimè, ma ho deciso questo mese di parlare e di farvi vedere solo ed esclusivamente dei prodotti con i quali mi sono trovata molto bene, e che quindi mi sento di consigliarvi. Iniziamo? Buona visione!! (AH, se state provando qualcosa di nuovo che sentite di consigliarmi / consigliarci, siamo qui!!)
P.S. Volete leggere ancora più sull'argomento BEAUTY? Ecco la sezione con tutti i miei post dedicati alla bellezza, leggi invece QUI per la crema viso utilizzata dagli angeli di Victoria's Secret e QUI per tre trucchetti anticellulite!
♥
Good morning babies!! Today we are going to talk about.. beauty!! Very ofter I receive at my office some beauty samples of the new collections (Yes, we can talk about collections also for make up and beauty products!) and I also buy tons of beauty stuff from the shop just round the corner. Well my house is full of beauty products as you can imagine :D So today I would like to show you my fav products of this month, the one I really would like you to try! Let's start!!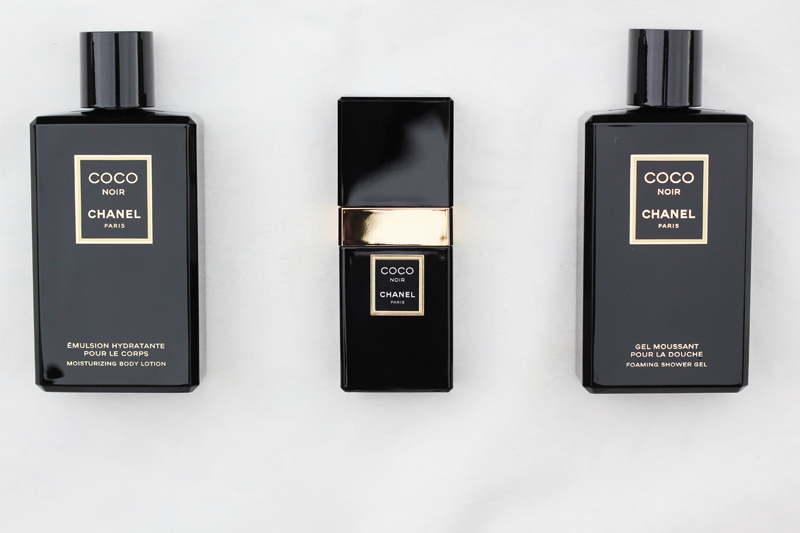 COCO NOIR EMULSIONE CORPO: 51 euro | COCO NOIR EAU DE PARFUM: 68,50 euro | COCO NOIR GEL DOCCIA: 43,00 euro
♥
Questa è un'idea per un regalo di Natale luxury. Una coccola beauty non indifferente. Se vi piace il profumo COCO NOIR (Provatelo in profumeria!), una bella routine serale è: doccia con il Gel Moussant Coco Noir, Emulsione idratante per il corpo Coco Noir e poi, al mattino dopo, prima di uscire, qualche goccia del profumo COCO NOIR. Perfetto!
This is an idea for a Christmas luxury gift.  If you like the scent of COCO NOIR (Try it in perfumery!), a beautiful evening routine is: Foaming Shower Gel with Coco Noir, moisturizing body lotion Coco Noir and then, the next morning, before leaving, a few drops of perfume COCO NOIR. Perfect!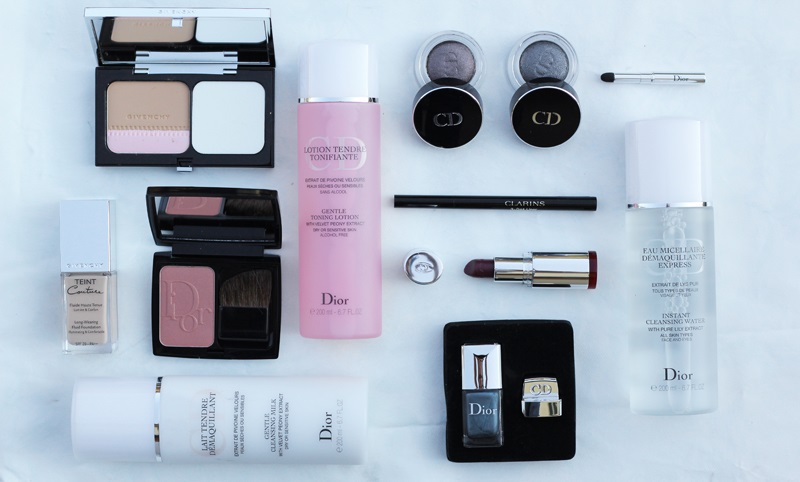 MAKE UP ROUTINE!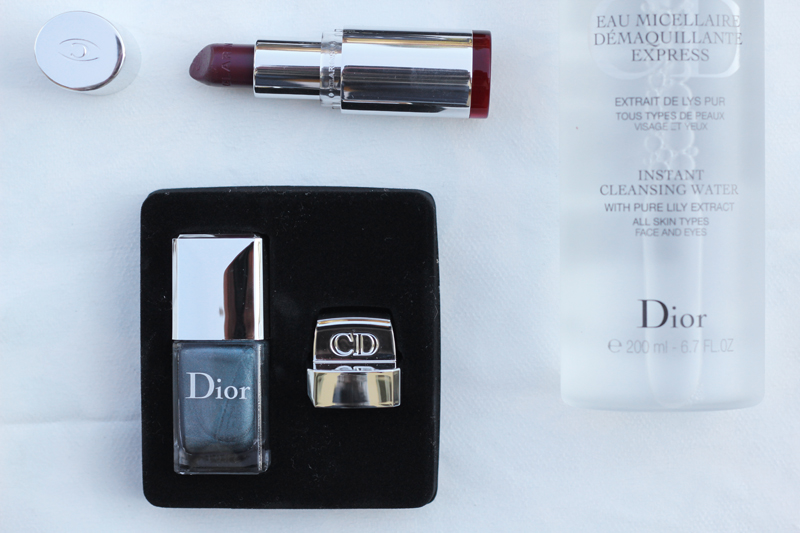 ROSSETTO CLARINS circa 22 euro | SMALTO MYSTIC MAGNETCS DIOR 24 euro
♥
Stufa della solita manicure? Prova l'effetto metallico dello smalto magnetico di Dior! Da provare la tonalità 802 (quella che vedete in foto), spettacolare! E se poi volete cambiare anche tonalità di rossetto, una delle più in voga questa stagione, provate il viola!!! La tonalità che vedere in foto è quella di Clarins.
Tired of the usual manicure? Try the effect of magnetic metallic Dior nailpolish! Try the shade 802 (the one you see in the picture), spectacular! And if you want to change the shade of your lipstick, one of the most beautiful this season is purple! The shade that yousee in the picture is from Clarins.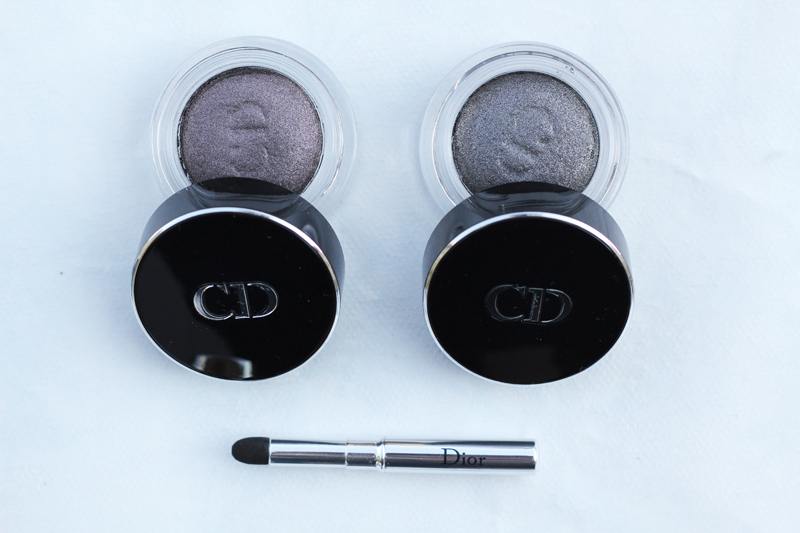 DIORSHOW FUSION MONO 28 euro
♥
Adatto a chi gioca spesso con gli ombretti, si possono applicare con le dita (effetto pelle nuda), con l'apposito applicatore (effetto colore intenso) o con le dita bagnate (effetto metallico amplificato). Perfetto per le feste!
Suitable for those who often plays with the eye shadow, you can apply with your fingers (bare skin effect), with a special applicator (intense color effect) or with wet fingers (metallic effect amplified). Perfect for the holidays!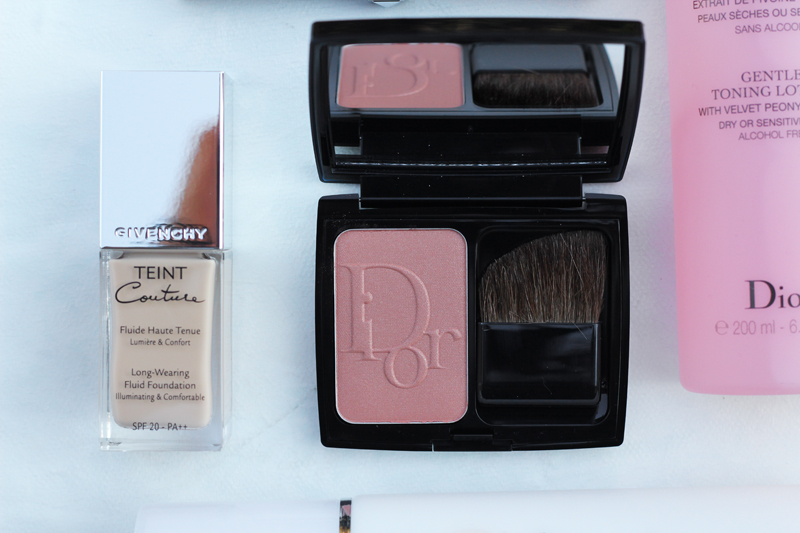 TEINT COUTURE GIVENCHY FONDOTINTA circa 40 euro| DIOR BLUSH circa 40 euro
♥
E' la prima volta che provo il fondotinta di Givenchy ma sono rimasta davvero soddisfatta: mi piace soprattutto la tenuta (dura all'infinito!) ed il fatto che ho trovato un colore che si uniforma perfettamente al mio incarnato (Yuppy!!). Il fard di Dior invece può essere applicato con la parte piatta del pennello, per fondere il colore sulla pelle per un effetto "salute", con la parte obliqua per un effetto "scultura" per sfumare le tempie, ridefinire l'ovale del viso, accentuare gli zigomi.
It 's the first time I try the Givenchy foundation but I was really pleased: I especially like the seal (lasts forever!) And the fact that I found a color that conforms perfectly to my skin (Yuppy!!). The blush Dior, however, can be applied with the flat side of the brush to blend the color on the skin for a "health" effect or maybe can be applied with the side part of the brush for a "sculpture" effect to soften the temples, redefine the contours of the face, accentuate the cheekbones.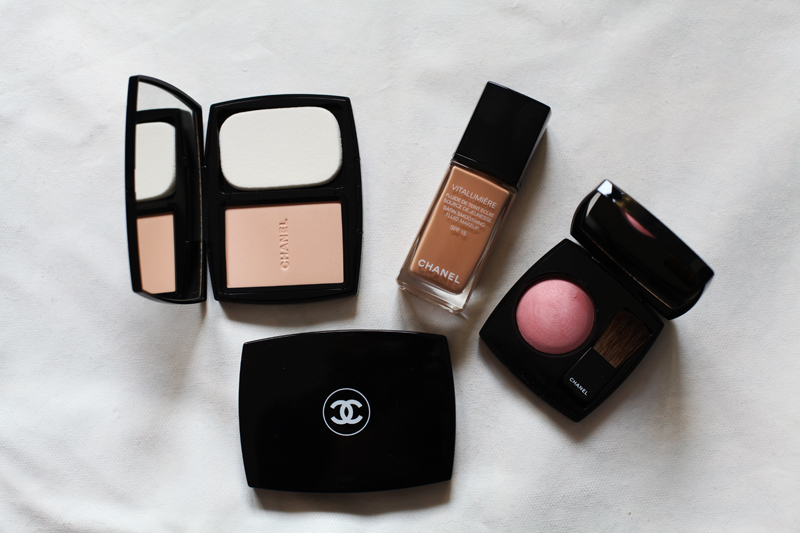 FONDOTINTA COMPATTO CHANEL 52 euro (disponibile anche in versione fluida) | FARD JOUES CONTRASTE CHANEL 35 euro
♥
In inverno la base del trucco è la cosa più importante. Il fondotinta compatto Chanel contiene dei pigmenti di luce che rendono l'incarnato luminoso e meno stanco. Disponibile anche in versione fluida (Anche se preferisco la versione compatta!).
In winter the base of the skin is the most important thing. The Chanel compact foundation contains light pigments that make the skin brighter and less tired. Also available in smooth (Although I prefer the compact version!).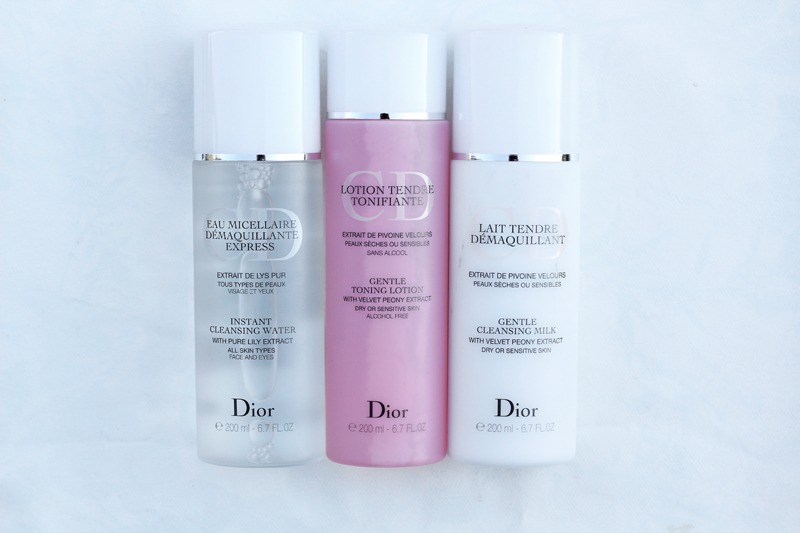 EAU MICELLAIRE DIOR 29 euro | LOTION TONIFIANTE DIOR 26 euro | LAIT TENDRE DEMAQUILLANT DIOR 26 euro
♥
Le confezioni sono megagalattiche e quindi, per chi viaggia spesso come me, non sono proprio comodissime (Però durano veramente una vita!!). Per la beauty routine da casa, sono il massimo!! Struccante eau micellaire oppure latte detergente da usare in combinazione con il tonico prima della crema serale. Da provare (Io preferisco l'eau micellaire al latte detergente, voi fatemi sapere!)
The packages are super big and then, for frequent travelers like me are not very comfortable. For the beauty routine at home, are the best! Cleansing milk or eau micellaire can be used in combination with the tonic before the cream in the evening. To try (I prefer the eau micellaire the cleanser, you let me know!)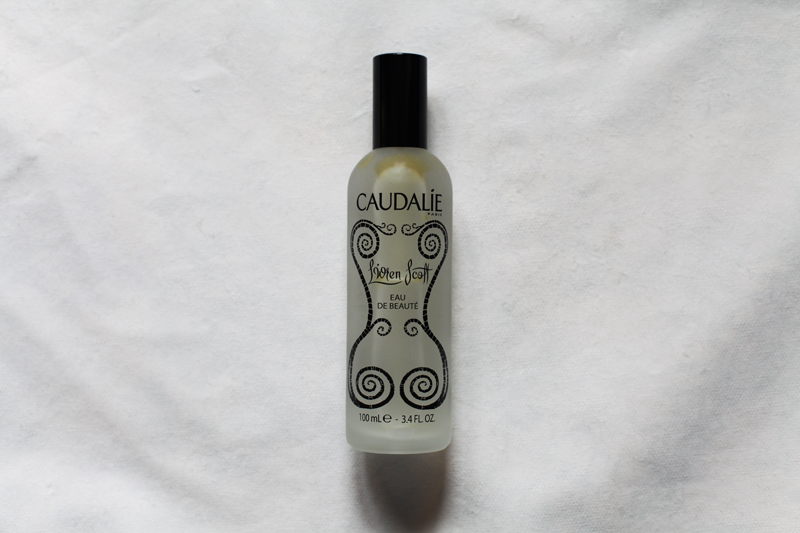 EAU DE BEAUTE' CAUDALIE: 35 euro (100 ml) / 12 euro (30 ml)
♥
Uso spesso Caudalie perchè mi piace il fatto che sia composto dal 99,40% da ingredienti di origini naturali. Questa "Acqua di Bellezza"  è per metà tonico e per metà siero che lenisce la pellle, rigenera, purifica, stimola, illumina e idrata. Mettila al mattino dopo un notte brava per illuminare la pelle, nebulizzala durante il giorno sulla pelle per restringere i pori e levigare i tratti. Mettila tra il fondotinta e la cipria per fissare il trucco.
I often use Caudalie because I like the fact that it is composed of 99.40% ingredients of natural origin. This "Beauty Water" is half tonic and half  serum: it regenerates, purifies, stimulates, brightens and hydrates. Put it in the morning to illuminate the skin, during the day on the skin to tighten pores. Put it between the foundation and powder to set makeup.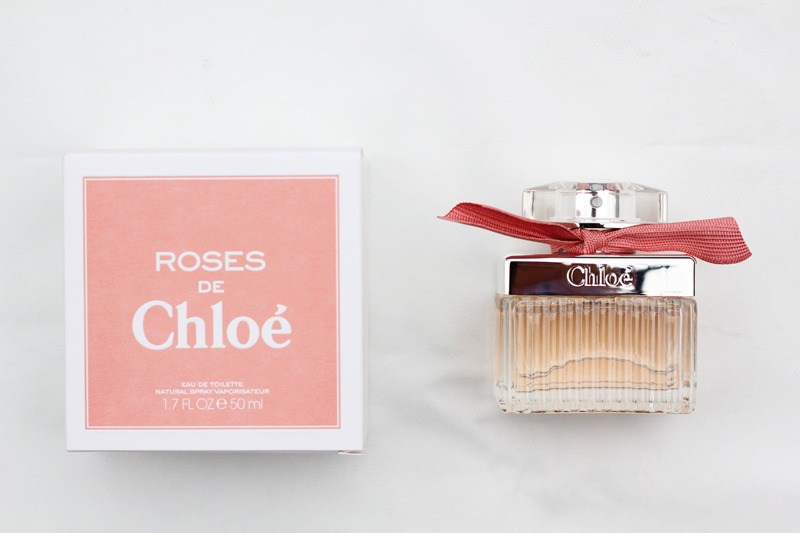 ROSES DE CHLOE' EAU DE TOILETTE – 51 euro (30 ml) 69 euro (50 ml)
♥
Il profumo per chi vuole sentirsi femminile. Il profumo "in rosa" per eccellenza. Dolce, dolcissimo!! Io lo abbino ai miei outfit più black, quelli più rocker. Eh sì, anche il profumo ha un suo perchè!!
The scent for anyone who wants to feel feminine. The "pink" perfume! Sweet, sweet! I match it with my rocker and dark outfits. Yes, even the scent has a why!
——
Seguimi sui miei canali:
INSTAGRAM (@ireneccloset)
TWITTER (@ireneccloset)
♥
P.S. Volete leggere ancora più sull'argomento BEAUTY? Ecco la sezione con tutti i miei post dedicati alla bellezza, leggi invece QUI per la crema viso utilizzata dagli angeli di Victoria's Secret e QUI per tre trucchetti anticellulite!
Condividi