Golden Winter by Dior Make up
Golden Winter by Dior Make up Le collezioni natalizie di Dior sono sempre meravigliose (Vi ricordate quella dell'anno scorso?). Ho avuto modo di "indossarla" a Parigi ma oggi voglio farvi vedere quanto è splendida! Oro, rosso, glitter. Elementi preziosi che ricordano il Natale e la donna chic simbolo di Dior. Quest'anno la collezione è "Golden Winter" che si ispira al sogno di una notte d'inverno a Versailles con i fasti dell'oro, le madreperle, le rose, le mani che diventano parure. Diorific Parfumed illuminating powder è una polvere cosparsa di madreperla che illumina gli zigomi, scolpisce la pelle profumandola delicatamente con le note di J'Adore. Diorific Jewel Manicure Due, uno smalto 3D: prima l'oro, poi le microperle. Da perdere la testa! Un tocco di rosso sulle labbra con Diorific Golden Winter (per labbra rimodellate e vellutate) e per finire gli occhi, con la Palette 5 couleurs, con colori lunari o solari, entrambi super brillanti. A voi tutte le foto, immerse in oro e decorazioni Natalizie (E non perdetevi il video!).
 ♥
Dior Christmas collections are always wonderful (do you remember the ones of last year?). Gold, redm glitter. Pretious elements that remind Christmas and the chic woman, symbol of Dior. This year the collection is "Golden Winter", inspired by the dream of a winter night in Versailles. Diorific Parfumed illuminating powder is a podwer which illuminates the cheekbones and gently perfumes by J'Adore. Diorific Jewel Manicure Due is a 3d nail polish: first golden, then micro pearl. A red touch on the lips with Diorific Golden Winte and finishing with Palette 5 couleurs on the eyes. Here's all the pictures for you, immersed in gold and Christmas decorations 8and don't miss the video!).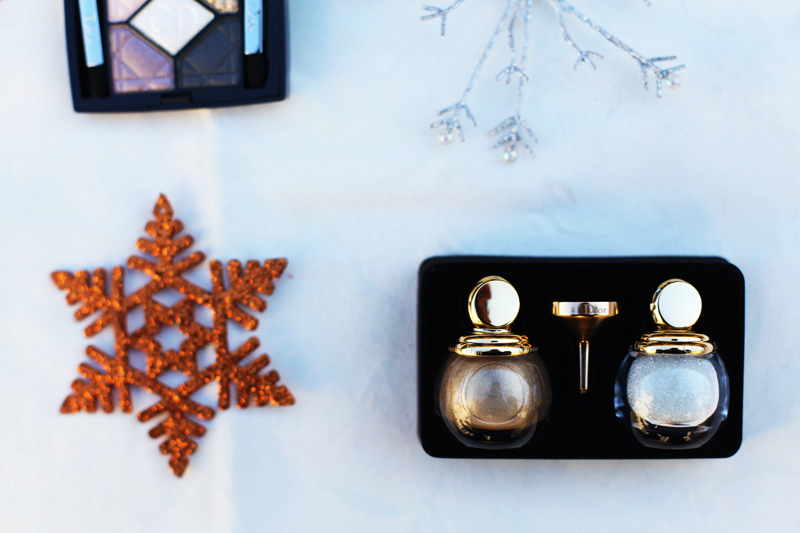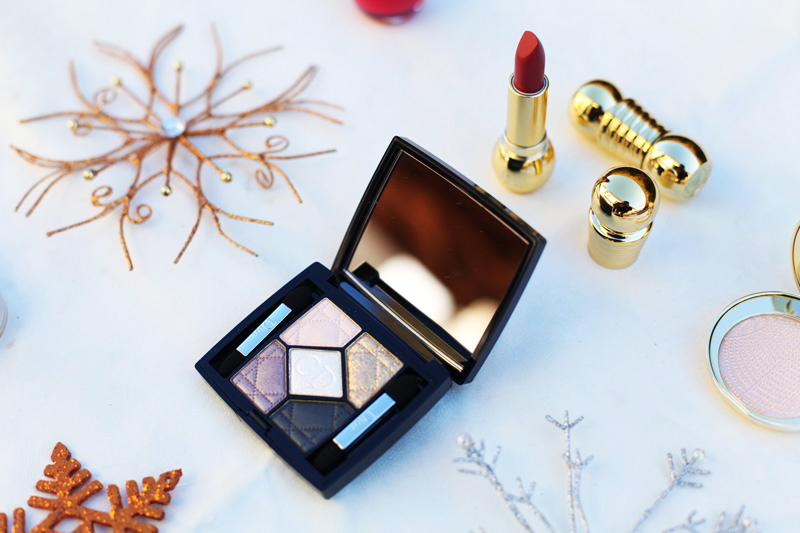 DIORIFIC poudre compacte illuminatrice parfumee 68,68 euro
DIORIFIC DUO MANICURE BIJOU 37,77 euro
PALETTE 5 COULEURS 53, 94 euro
DIORIFIC LIPSTICK 35,37 euro
♥
Seguimi in diretta sui miei canali:
INSTAGRAM (@ireneccloset)
TWITTER (@ireneccloset)
Condividi