Idea shopping: 6 looks per l'inverno giocando nel negozio Godina! 
Idea shopping. Ho conosciuto il negozio Godina più di un anno fa, la prima volta che sono stata a Trieste. Non solo mi è piaciuto il negozio (E come fa a non piacere?): più di 5.000 mq di negozio che si estendono su un solo piano (Rendendolo il negozio più grande di Italia) con tantissimi marchi dalla moda giovane alla classica, dallo sport alla cerimonia con marchi da Pinko a Elisabetta Franchi fino a Valentino o Armani. Godina è un negozio dove il servizio viene al primo posto: troverai sempre una persona ad accompagnarti nello shopping e a consigliarti gli abbinamenti più giusti per te (E di questi tempi, avere una  "personal shopper" a disposizione in un negozio gratuitamente non è così scontato!). E poi, dopo essere tornata anche a fine agosto, il rapporto con Godina è diventato un rapporto di amicizia profonda (E non potrei essere più contenta di avere degli amici così speciali!). Così, dopo essere stata da Goran Viler (come vi ho raccontato ieri), sono passata anche da Godina dove, come sempre, abbiamo realizzato un sacco di scatti e progettato qualche nuova idea!! Questo è il risultato della mia giornata di shopping da Godina: ho provato i miei capi preferiti presenti nel negozio (E che potete acquistare direttamente online!) in una miriade di outfit (Per la precisione 6) che vedrete oggi! Qual è il vostro preferito? Buono shopping!
P.S. Se ti va di leggere ancora, guarda invece 5 looks total black, una delle tedenze dell'inverno 2014 e la prima volta che sono andata a Trieste per Godina, come ero piccola :)
♥
I got acquainted with Godina shop more than a year ago, my first time in Trieste. Not only I liked the shop (how can't you like it?): more than 5000 m² of shop in just one floor (making it the biggest shop in Italy) with many many brands from young to classic fashion, from sport to formal-ceremony with brands from Pinko to Elisabetta Franchi till Valentino or Armani. Godina is a shop where the service is at the first place: you'll always find someone guiding you in your shopping and advising you the most right combination for you (and at this time, having a "personal shopper" at your disposal in a shop for free is not so expected!). And then, after being there again at the end of August, my relationship with Godina has become a deep friendship (and I couldn't be happier for having so special friends!). So, after being at Goran Viler (as I told you yesterday), I also went to Godina where, as usual, we realized many photos and we planned some new ideas!! This is the result of my shopping day at Godina: I've tried on my favorite items of the shop (that you can buy directly online!) in a mass of outfits (exactly 6) that you'll see here! Which is your favorite one? Have a good shopping!

LOOK 1
Clicca sui capi per vedere marca e prezzo (e acquistare online!)
CAPPOTTO | MAGLIA | CINTURA | PANTALONI | BORSA (Personalizzabile!)| SCARPE




LOOK 2
Clicca sui capi per vedere marca e prezzo (e acquistare online!)
MAGLIONE EXTRA LONG | PANTALONI | BORSA | STIVALI | SCIARPA



LOOK 3
Clicca sui capi per vedere marca e prezzo (e acquistare online!)
FELPA | PANTALONI | BORSA | SNEAKERS




LOOK 4
Clicca sui capi per vedere marca e prezzo (e acquistare online!)
ECO PELLICCIA | MAXI MAGLIA | CLUTCH |STIVALI



LOOK 5
Clicca sui capi per vedere marca e prezzo (e acquistare online!)
GIACCA PIED DE POULE | ABITO| BORSA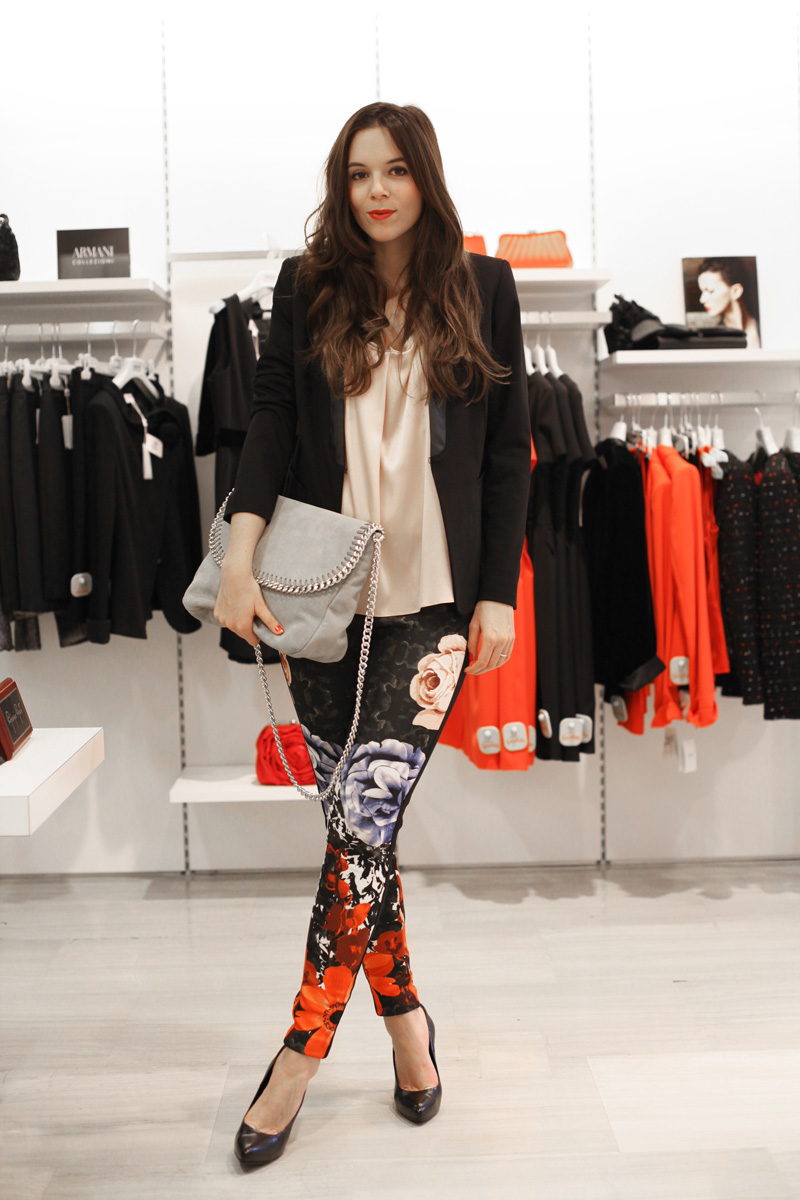 LOOK 6
Clicca sui capi per vedere marca e prezzo (e acquistare online!)
GIACCA | MAGLIA | LEGGINGS | BORSA
♥
Seguimi in diretta sui miei canali:
INSTAGRAM (@ireneccloset)
TWITTER (@ireneccloset)
♥
Condividi