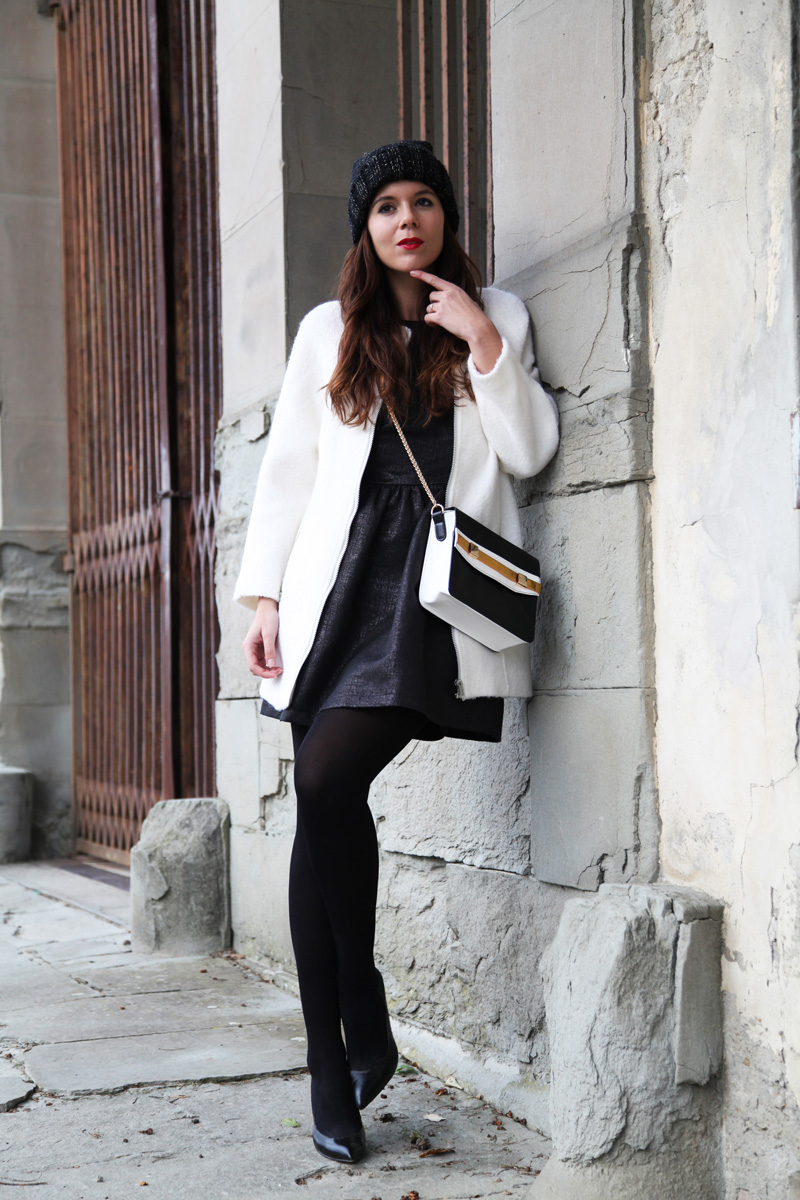 Outfit low cost: indossare il little black dress per il giorno!
Outfit low cost. Buongiorno bellissime! Mancano due giorni a Natale! Oggi ancora giornata intensa di lavori e preparativi. Devo sbrigare ancora un po' di lavoro prima di dirmi ufficialmente in vacanza ma soprattutto, ho una lista praticamente infinita di cose da fare prima di domani sera, la vigilia di Natale (Di già? Come vola il tempo!). Ah che ansia quando hai pochissimo tempo e mille cose da fare! Non vedo l'ora che sia domani sera e godermi tutto quel buon cibo in buona compagnia, libera, liberissima e leggera (Leggera per modo di dire!). Voi a che punto siete con i preparativi?
Oggi vorrei farvi vedere un outfit  low cost creato in collaborazione con Pimkie: ve ne avevo già fatto vedere uno la scorsa settimana spiegandovi il progetto. Anche questa volta il mio intento era quello di prendere un little black dress con sfumature oro, perfetto per questi giorni di festa, ed indossarlo in una versione casual, per occasioni decisamente meno formali (Anche da giorno direi!). E' proprio vero che il little black dress è uno dei capi che deve assolutamente essere presente nei nostri armadi!
Io l'ho abbinato ad un cappottino bianco (che ho cercato per mari e per monti), una borsa bianca e nera a tracolla ed un cappello in lana che rendono tutto subito più casual. Baci bellissime, fatemi sapere che cosa ne pensate di questo look! Io intanto torno ai preparativi… :D
♥
Good morning beautiful!! Today will be an intense day! 2 days till Christmas and I have to do some work before holidays. Then I have so many things to be done before tomorrow Christmas Eve. Can't wait for tomorrow night, finally free of stuff to do and on holiday! Yey! Today I would like to show you a lowcost outfit created with Pimkie. Last week I have already shown you one. Today I would like to show how a little black dress with golden details could be easly worn also for informal events or for the day just wearing a beanie and a casual bag. What do you think about this outfit? Do you like it? Have a nice day!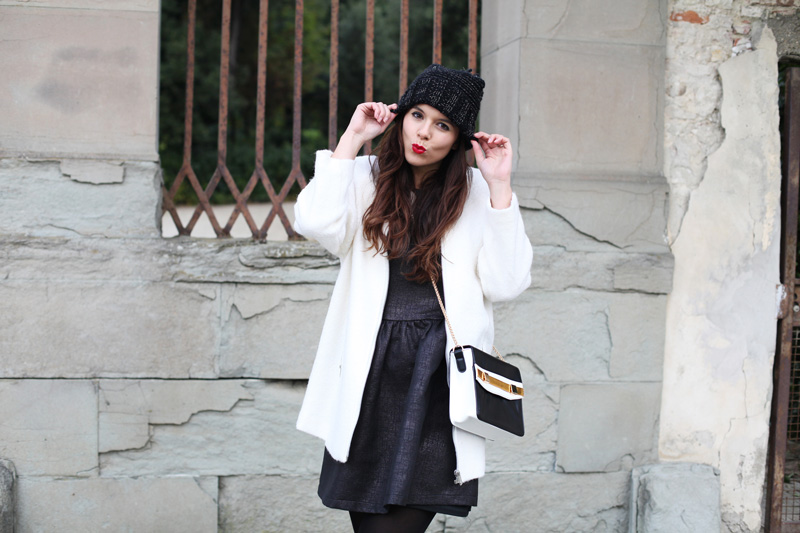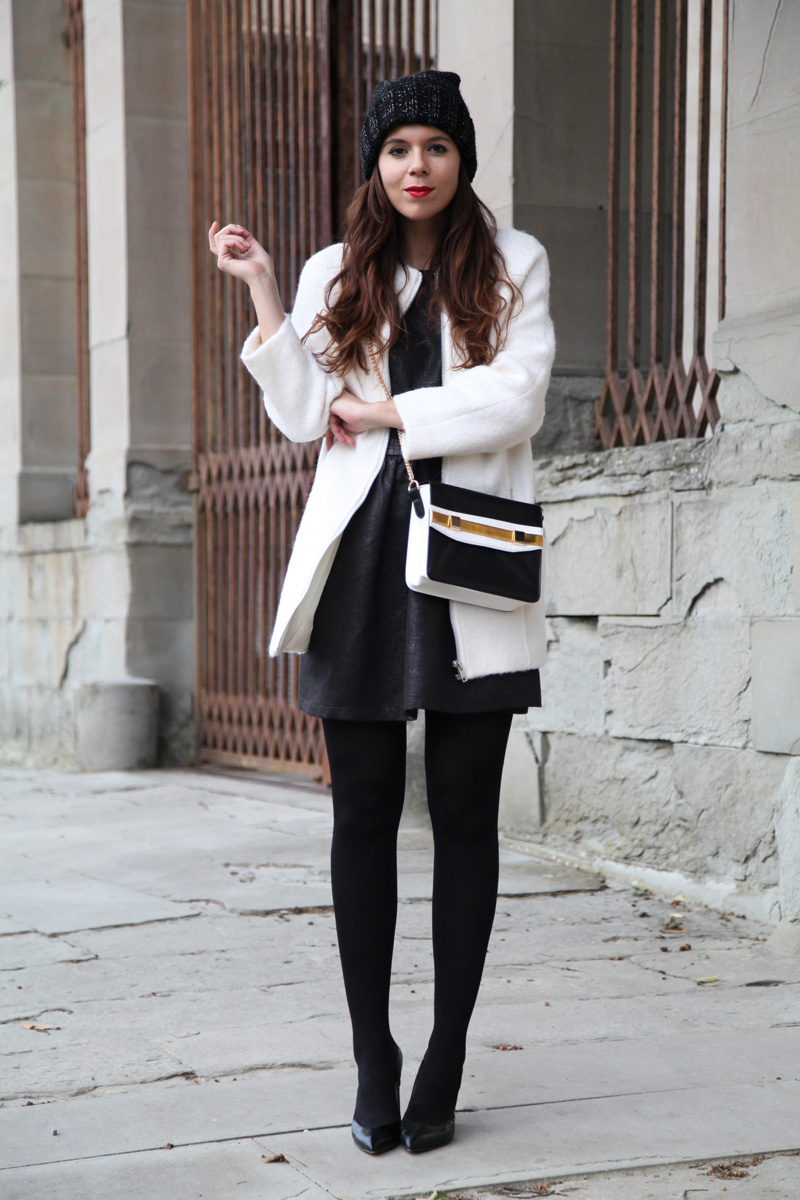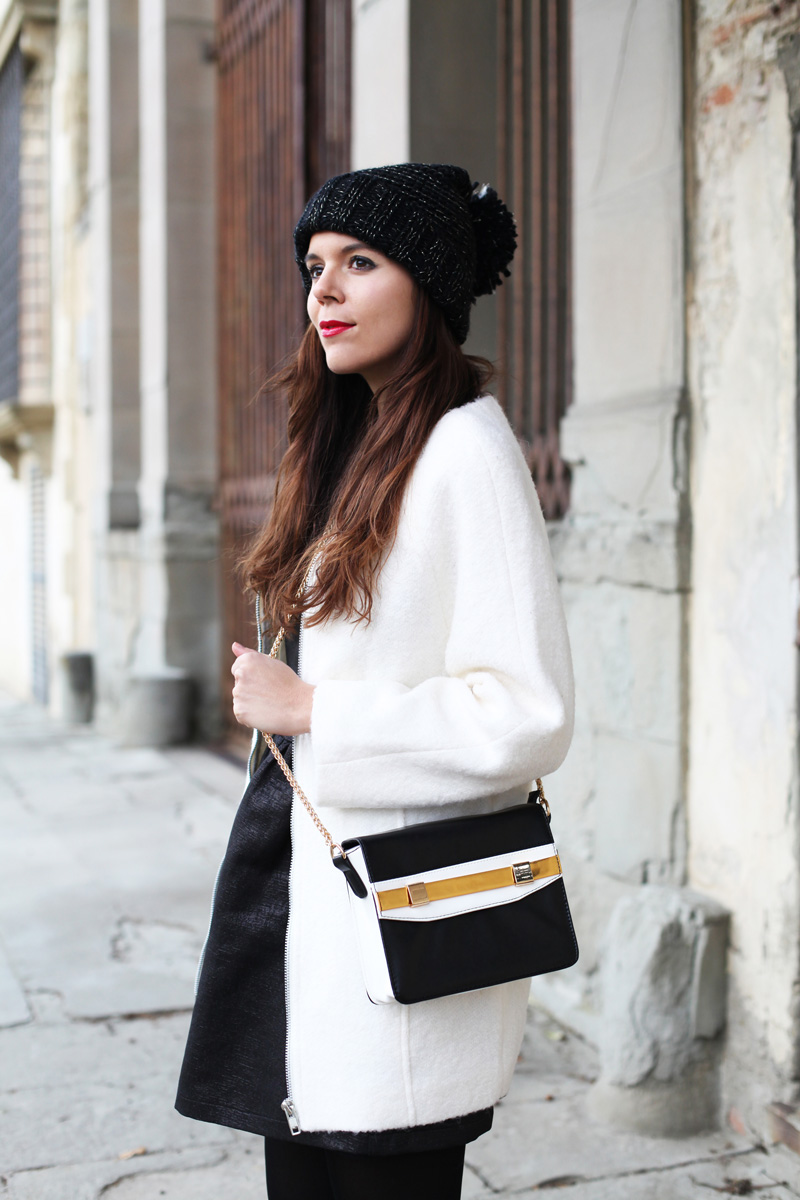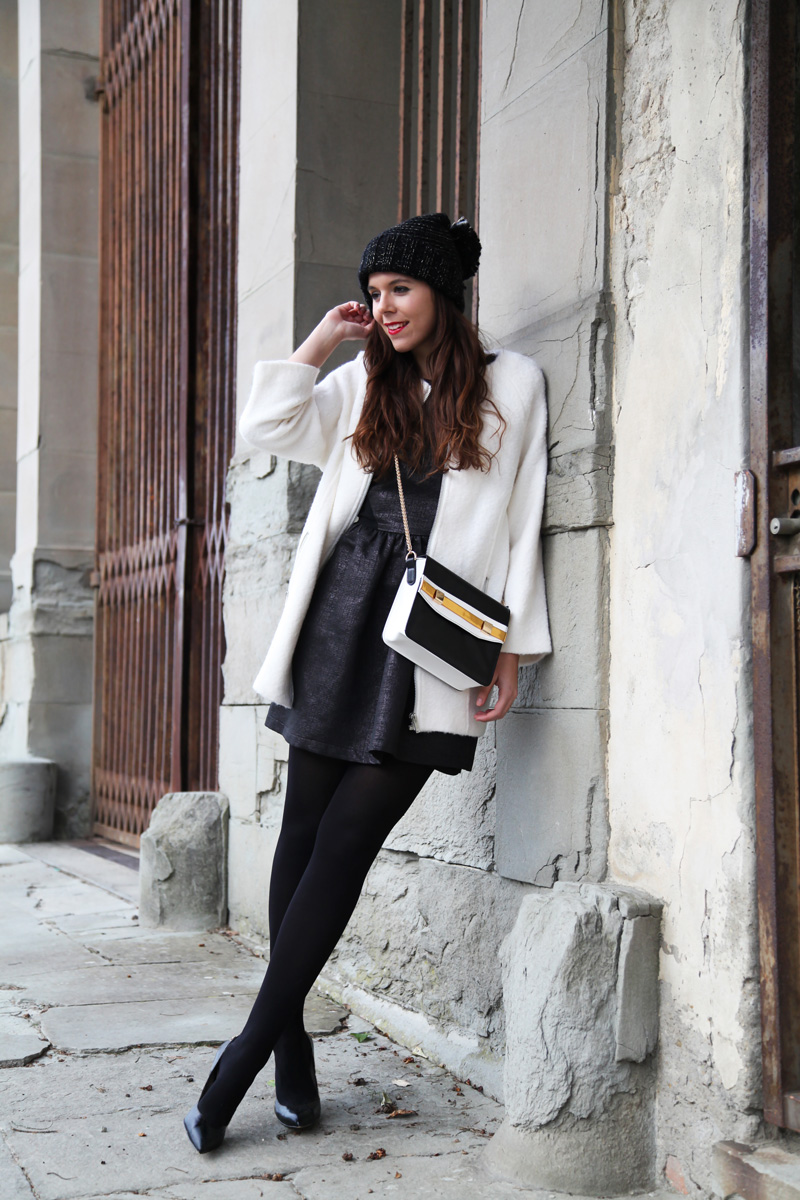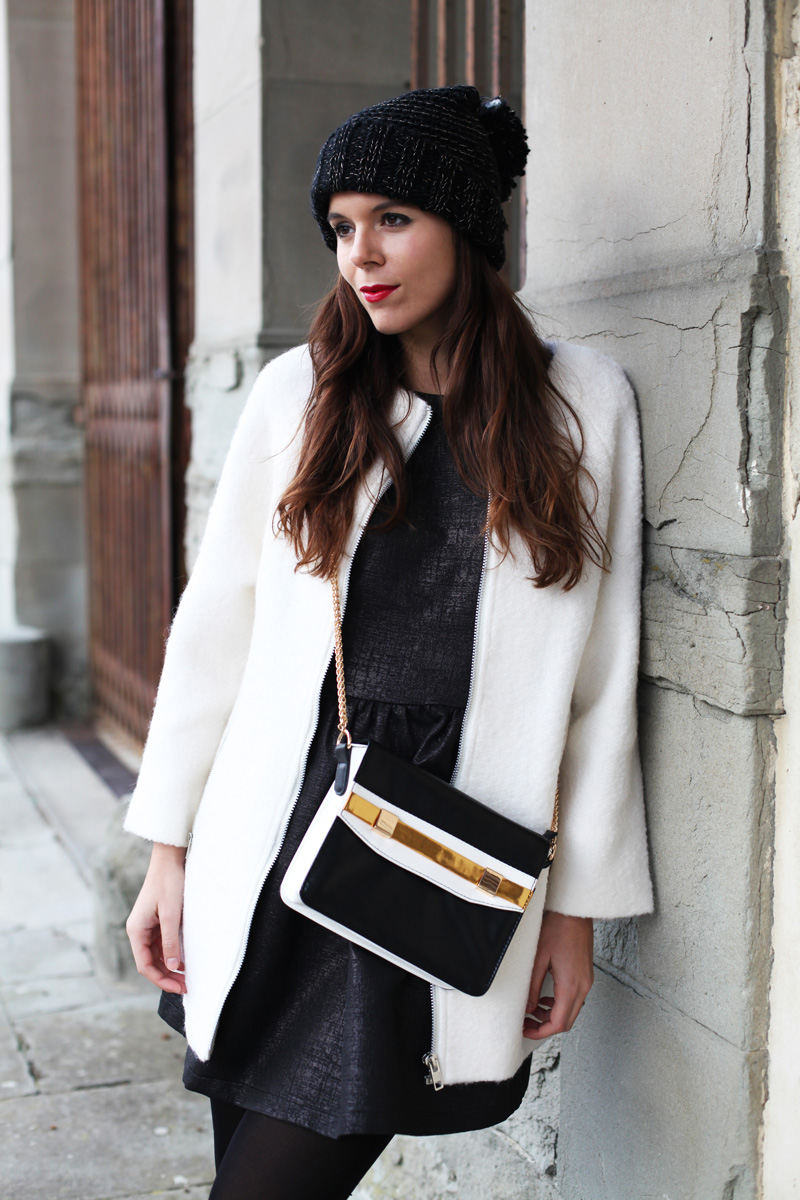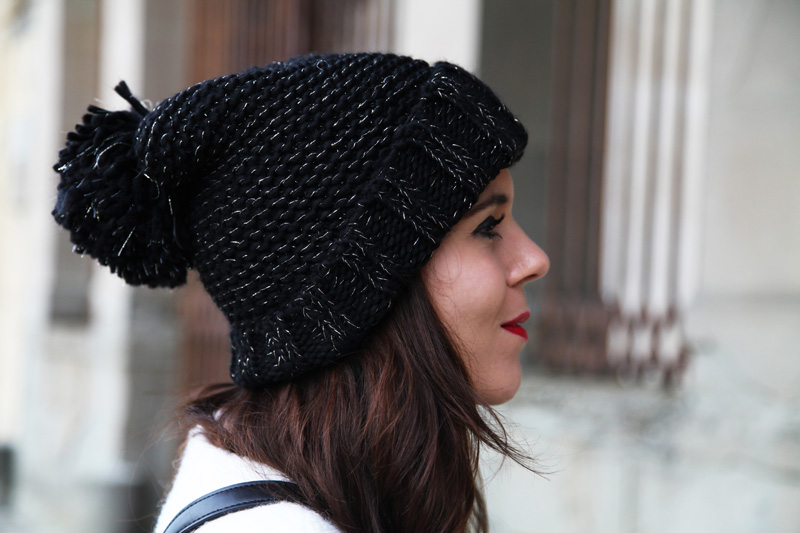 TOTAL LOOK: PIMKIE F/W 2013-2014
♥
Seguimi in diretta sui miei canali: INSTAGRAM (@ireneccloset) | TWITTER (@ireneccloset) | FACEBOOK 
Condividi