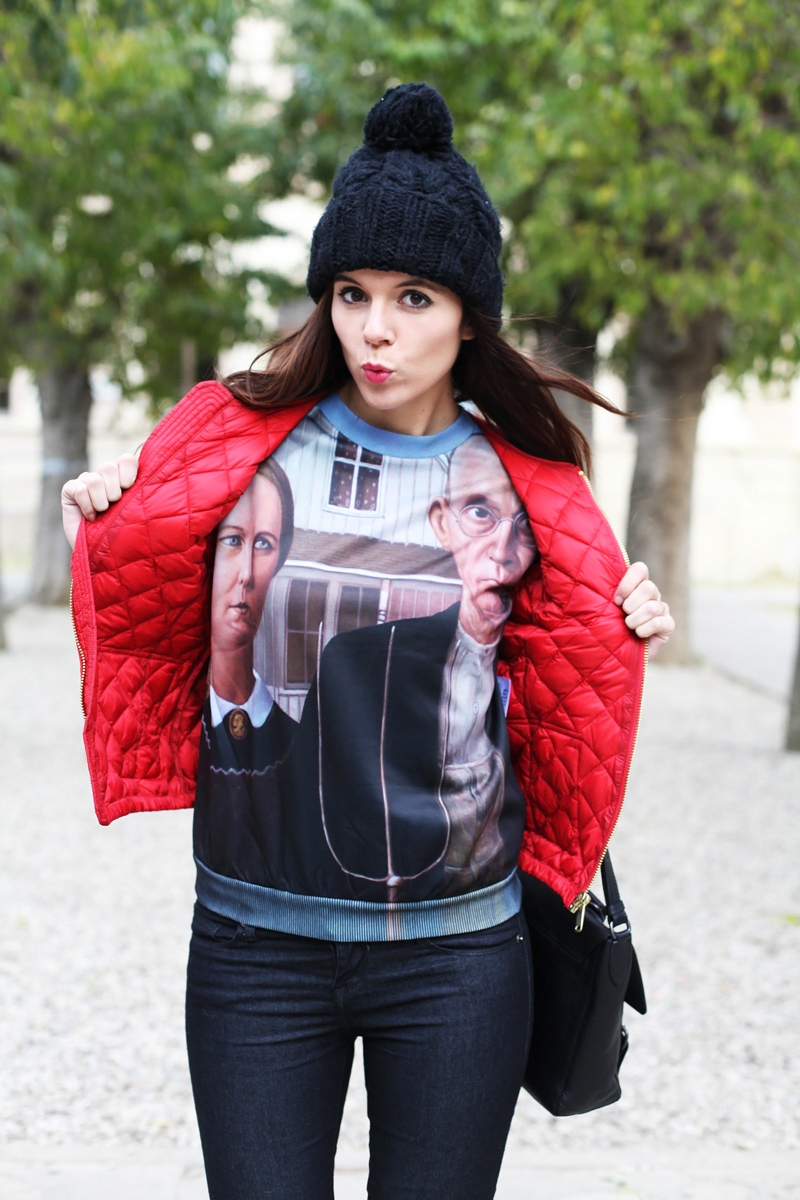 Un piumino rosso per la cena delle elementari
Piumino rosso. Buongiorno bellissime! Come state? A me questa mattina nemmeno 10 tazzè di caffè espresso possono fare qualcosa, vi dico la verità. Ho dormito qualche ora stanotte e questa mattina svegliarmi è stato devastante (anche perchè, vogliamo parlare del freddino che c'è fuori dalle nostre coperte calde? No, ecco, non parliamone!). Detto ciò, ieri niente notte brava eh, ma soltanto una notte particolare. La cena delle elementari! Dopo 16 anni, ho rivisto persone che probabilmente non sarei nemmeno riuscita a riconoscere per strada. Ho rivisto persone che ovviamente sono cresciute (in tutti i sensi, ma non diciamo invecchiate perchè tra stempiature e capelli bianchi si potrebbe aprire un'enciclopedia) ma che caratterialmente sono rimaste molto simili alle scuole elementari. C'era il/la casinista, il/la timida, il/la secchiona, chi era juventino e chi era fiorentino. Chi è diventato psicologo, ingegnere, informatico, archeologo.. E' stato davvero molto divertente devo dirvi la verità! Così, questo outfit con un cappellino sbarazzino (Se vi piacciono e non sapete come indossarli.. vedi 11 looks, qui!) ed una borsa – cartella, direi che è l'ideale tematicamente da farvi vedere! Il punto colore è il piumino di Coast + Weber+Ahous preso su The Clutcher che ho deciso di abbinare ad una tee stampata divertente (adoro!), un cappellino in lana anti freddo, un paio di jeans, boots sportivoni (Li avevate già visti qui, vi ricordate?) ed una cartella di Orciani. Che ne dite di questo look? Vi mando un grande abbraccio e aspetto i vostri commenti! :)
P.S. Leggi di più sui cappellini in lana e.. sulle felpe stampate!
♥
Good morning beautiful! How are you? This morning even 10 cup of coffe can work for me. I have slept only a few hours tonight and wake up this morning has been devastating (Also becouse.. well! How cold is outside? Isn't it?). Yesteday night a special night out for me! The elementary school dinner! After 16 years I met old friends and that has been amazing! I have seen people that have grown of course (Ok, I don't want to say "they got older" even if about white hair and  receding hairline we can write a book!) but about character.. well they are quite the same! There was the shy one, the noisemaker, the geek.. and now they are engineer, architect, psycologist.. It has been really a fun night!! So today outfit, with this jaunty hat and this school bag is perfect! I was wearing a Coast + Weber + Ahous from The Clutcher that I decided to wear with a printed shirt, a wooly hat, school bag by Orciani and sporty boots. What do you think about this outfit? Let me know! A big hug girls, waiting for your comments! :)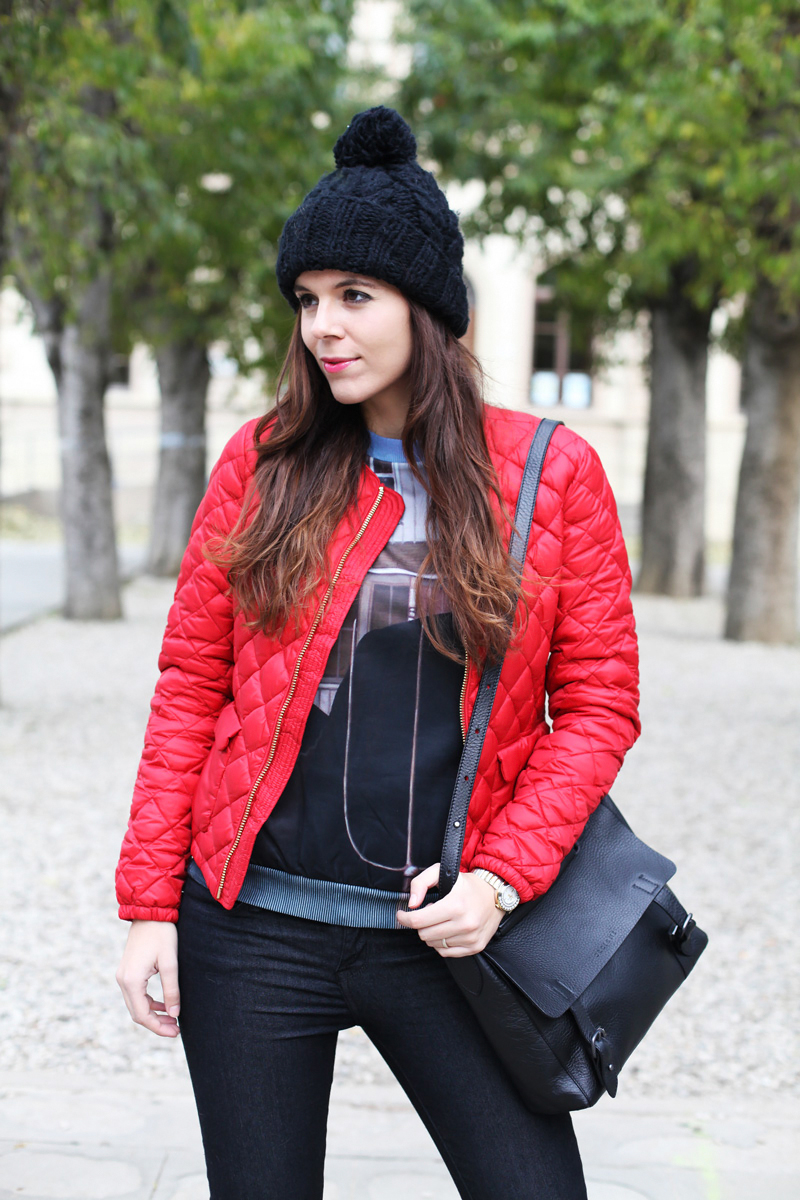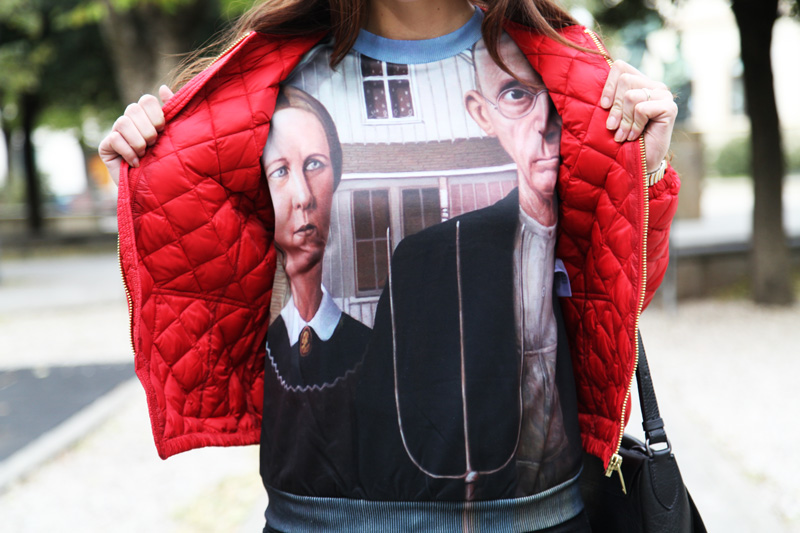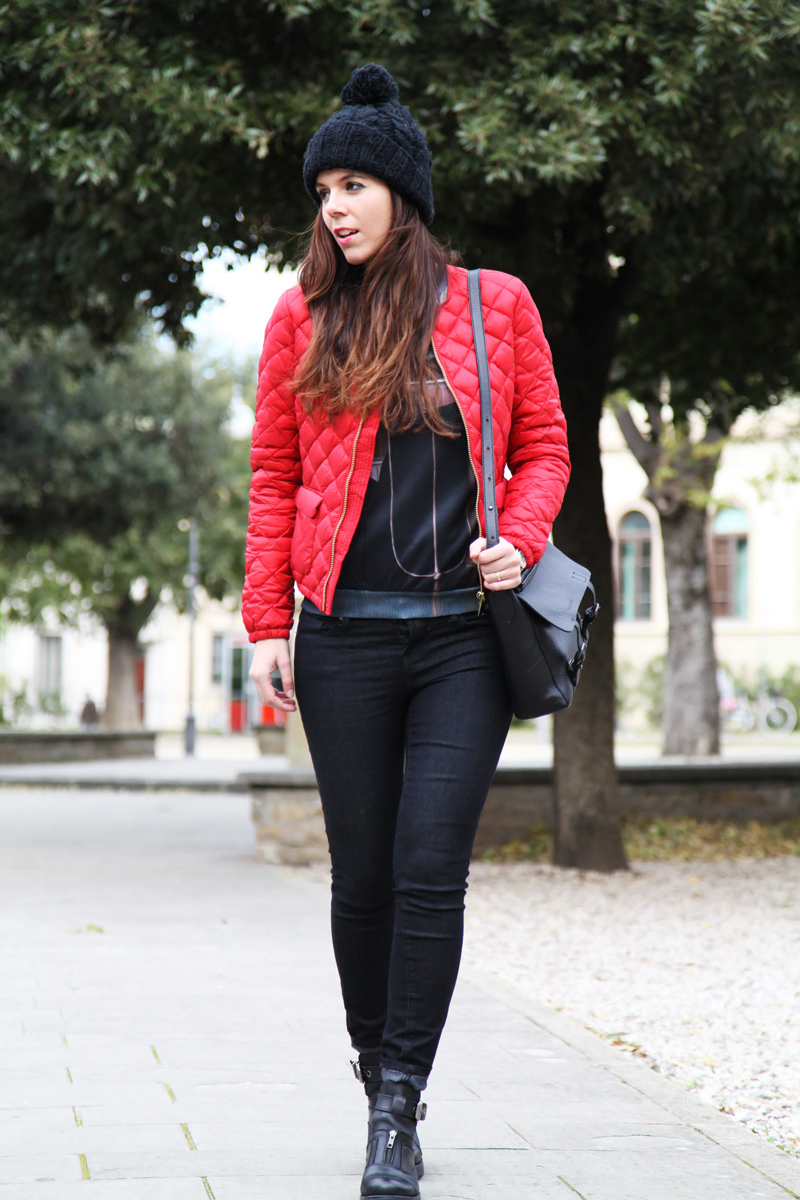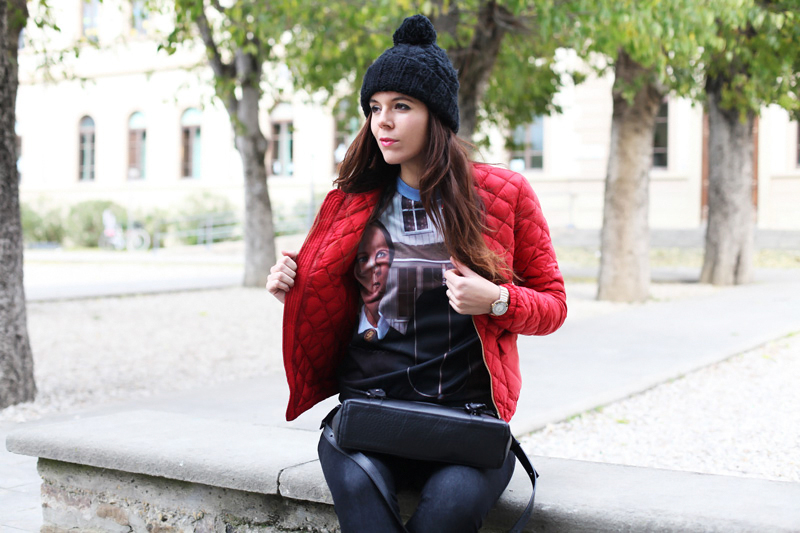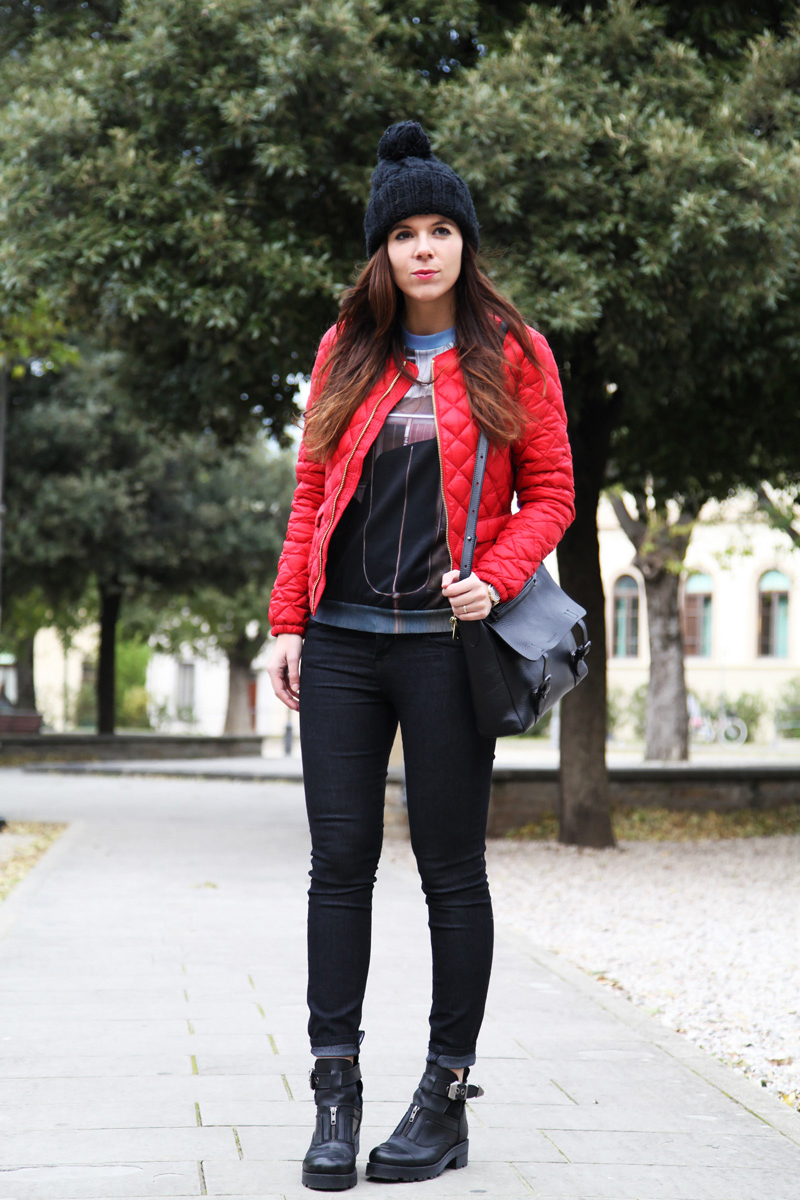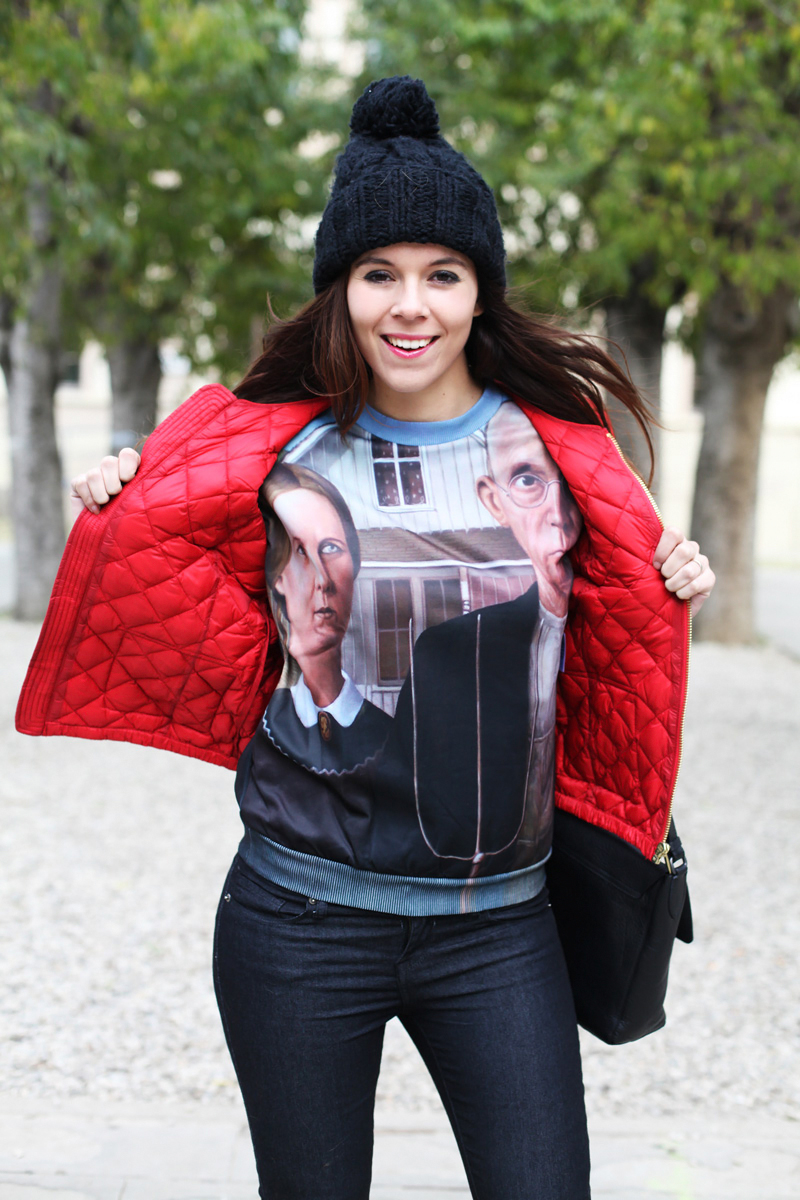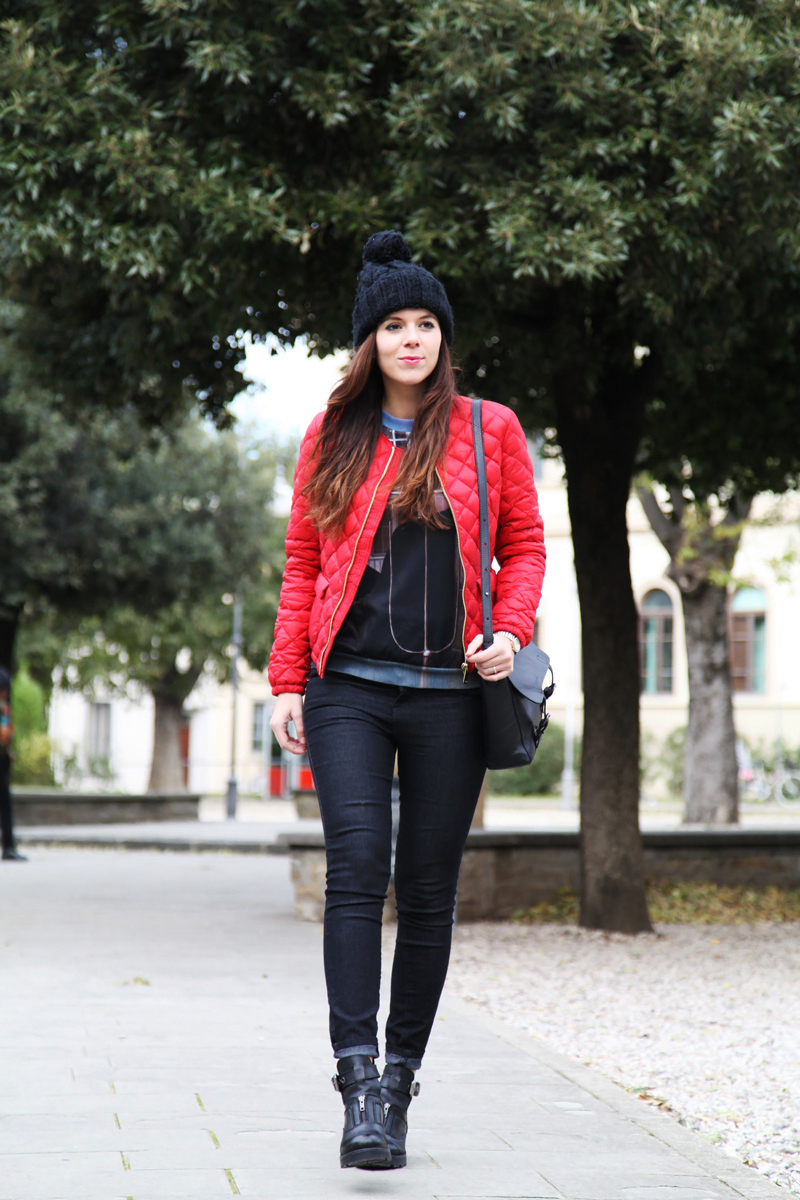 JACKET: COAST + WEBER + AHAUS by The Clutcher | SWEATER: ROMWE | JEANS: FOREVER 21 | BAG: ORCIANI BY THE CLUTCHER | SHOES: BRONX | HAT: H&M
♥
Seguimi in diretta sui miei canali:
INSTAGRAM (@ireneccloset)
TWITTER (@ireneccloset)
♥
P.S. Leggi di più sui cappellini in lana e.. sulle felpe stampate!
Condividi