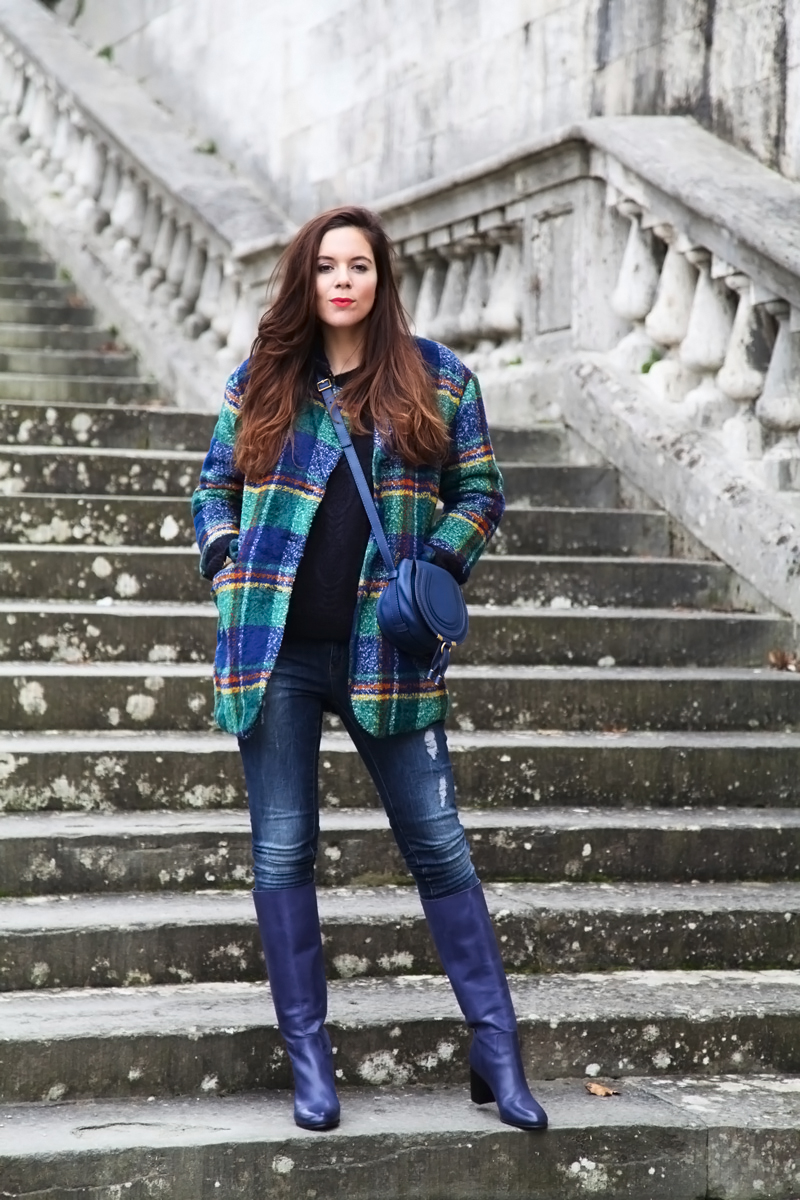 Stivali blu, borsa blu, cappotto blu.. tutto blu!
Stivali blu. Ciao bellissime! Vi inviterei nel mio armadio per farvi vedere di quale grandissima rivoluzione sto per parlarvi oggi. Dunque: se spulciate un po' nel mio armadio vedrete tantissimo nero. Tantissimissimo nero, punteggiato da qualcosa di rosso, qualcosa di giallo (la mia ultime ossessione), di piccoli pezzi in bianco e di qualcosa di mirato in grigio. Cosa manca? Il blu! Ragazze di blu fino a qualche settimana fa nel mio guardaroba avevo soltanto i jeans. "Bleee, buuuu!!". No, il blu non mi piaceva tanto devo dirvi la verità. Non me lo sono mai visto addosso, non so perchè. Poi ho preso la Marcie di Chloè e in blu color jeans era la morte sua. Da lì, mi si è aperto un mondo di blu. Stivali blu (!), cappotto blu, lingerie blu.. tutto blu! E devo dire che non è poi così male eh?
Per la creazione di questo look sono partita dagli stivali, ultimissimo acquisto. Non potevo non abbinarli alla mia borsa preferita del momento. I jeans erano d'obbligo! Ho poi pensato di completare il tutto con un maglioncino in lana blu scuro e un cappottone, blu sì ma con qualche tocco di colore per illuminare il tutto. Devo dire che il risultato mi piace, e pure molto! Secondo voi? In o Out? Un abbraccio!!
♥
Until some weeks ago I didn't have anything blue in my wardrobe, just a pair of jeans. No, I didn't like blue very much, to be honest. Then I took Chloè's Marcie and so I bought blue boots, blue coat and blue lingerie… everything blue! And i must admit it's not that bad eh? For this new look's creation I started from the boots, my very latest purchase. I must say that I like the result, and very much! And in your opinion? In or out? A hug!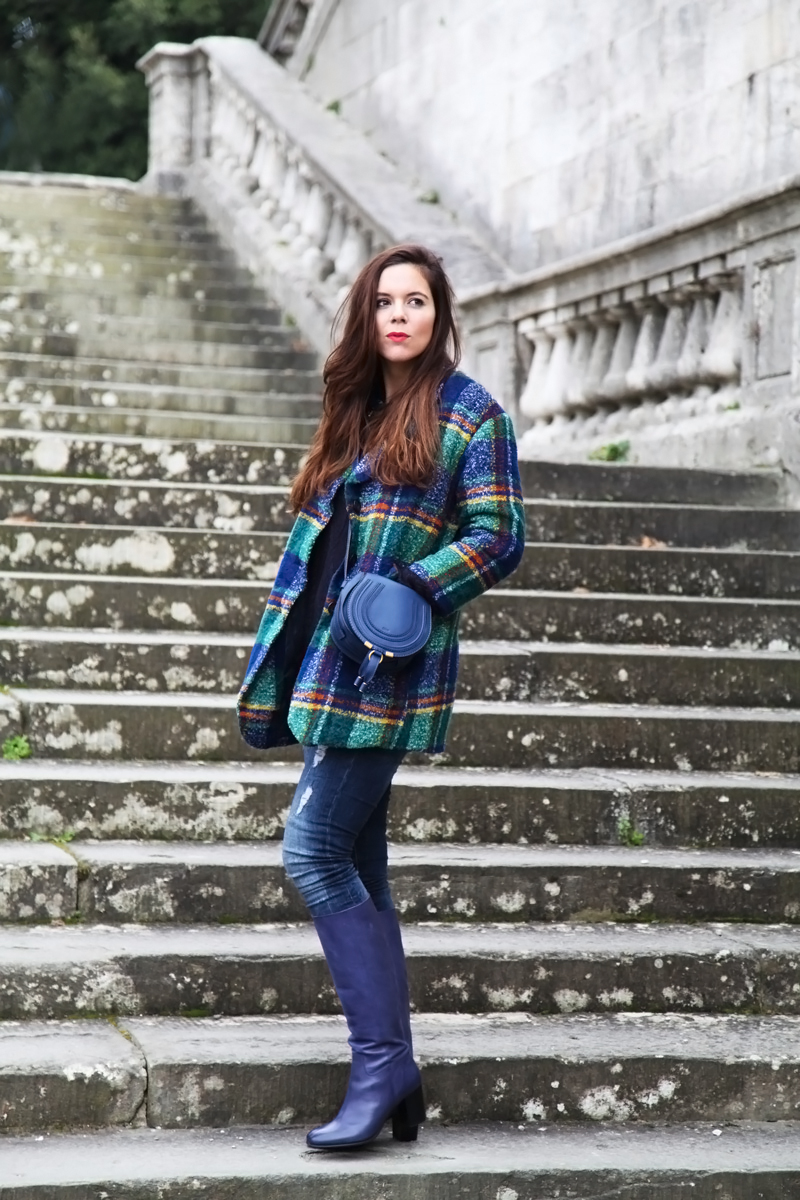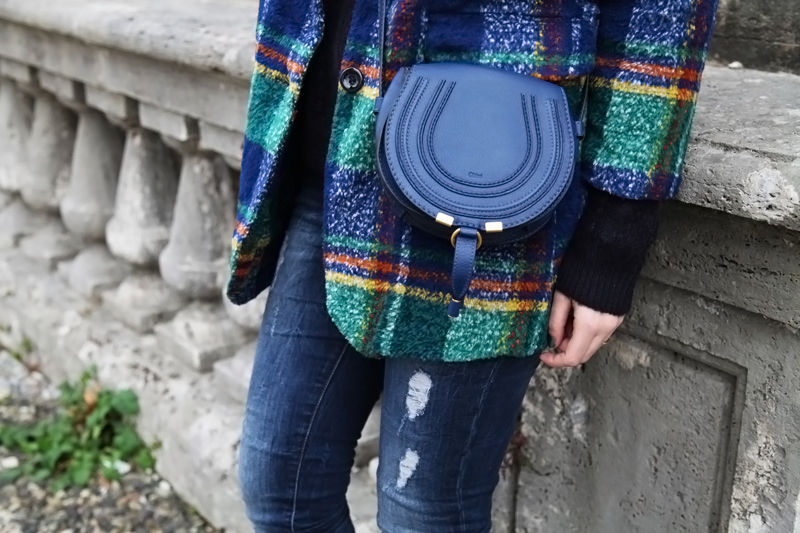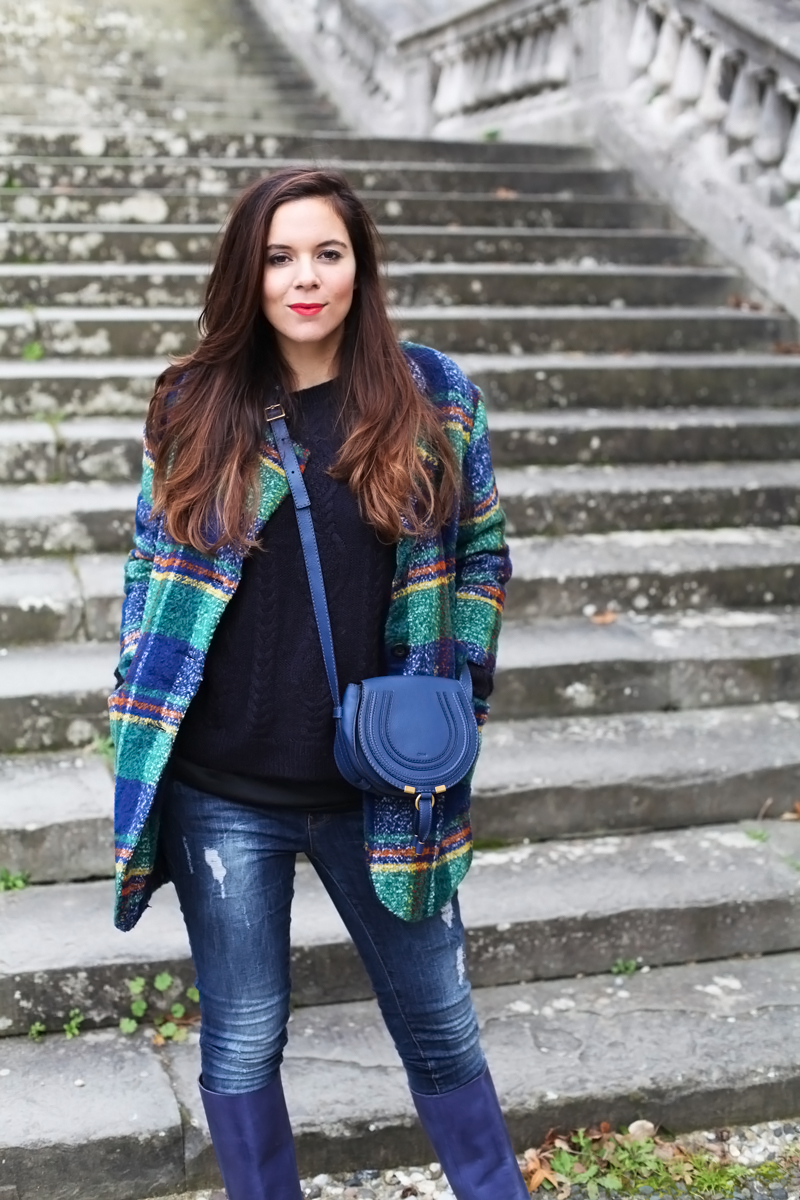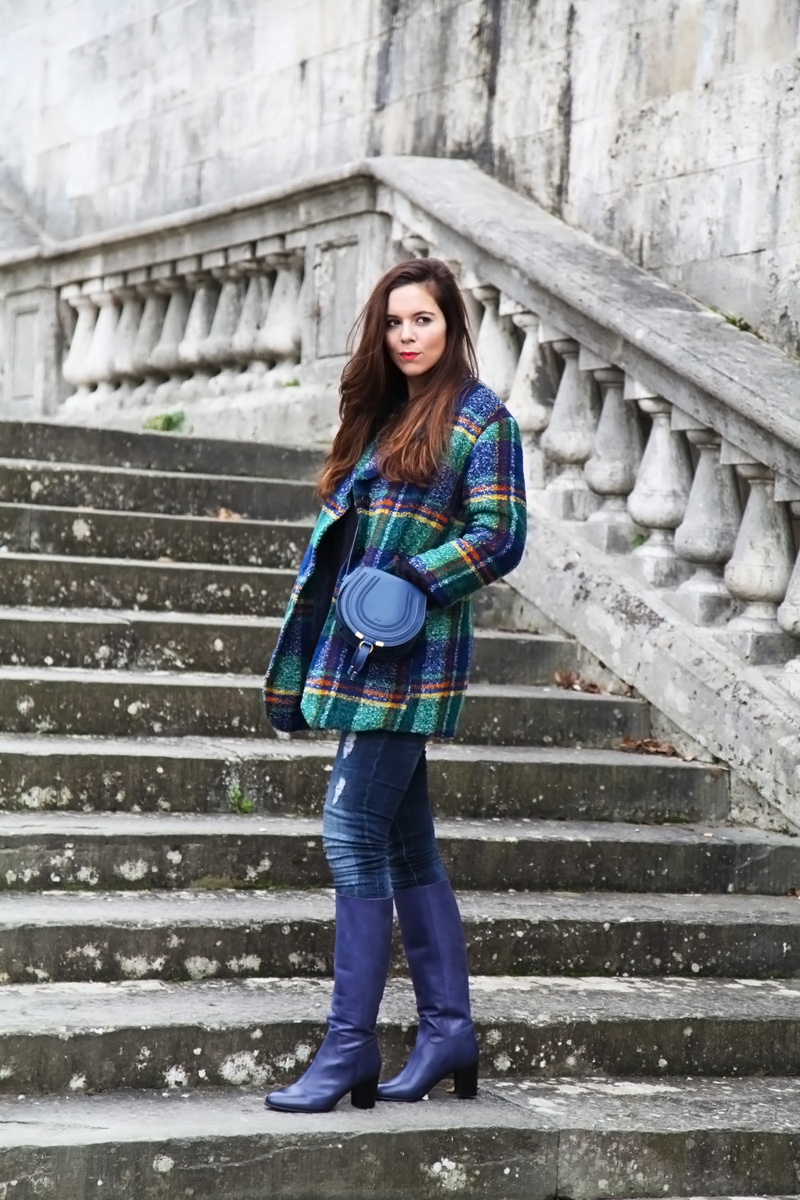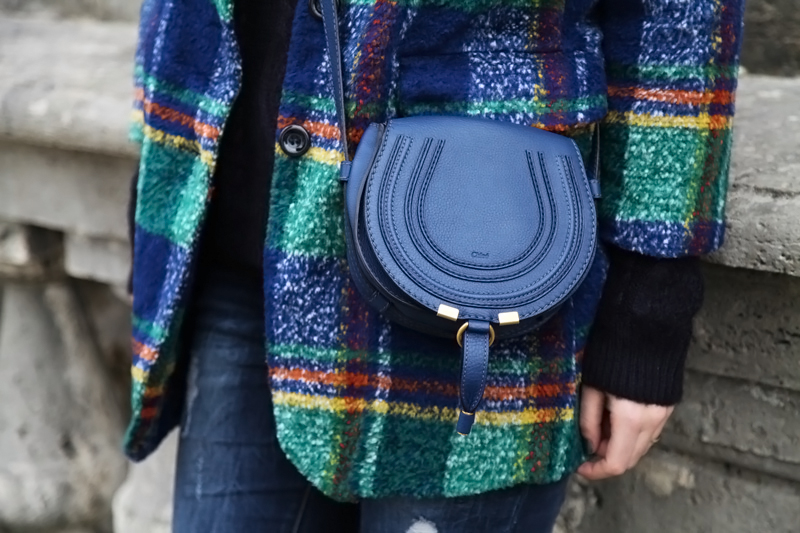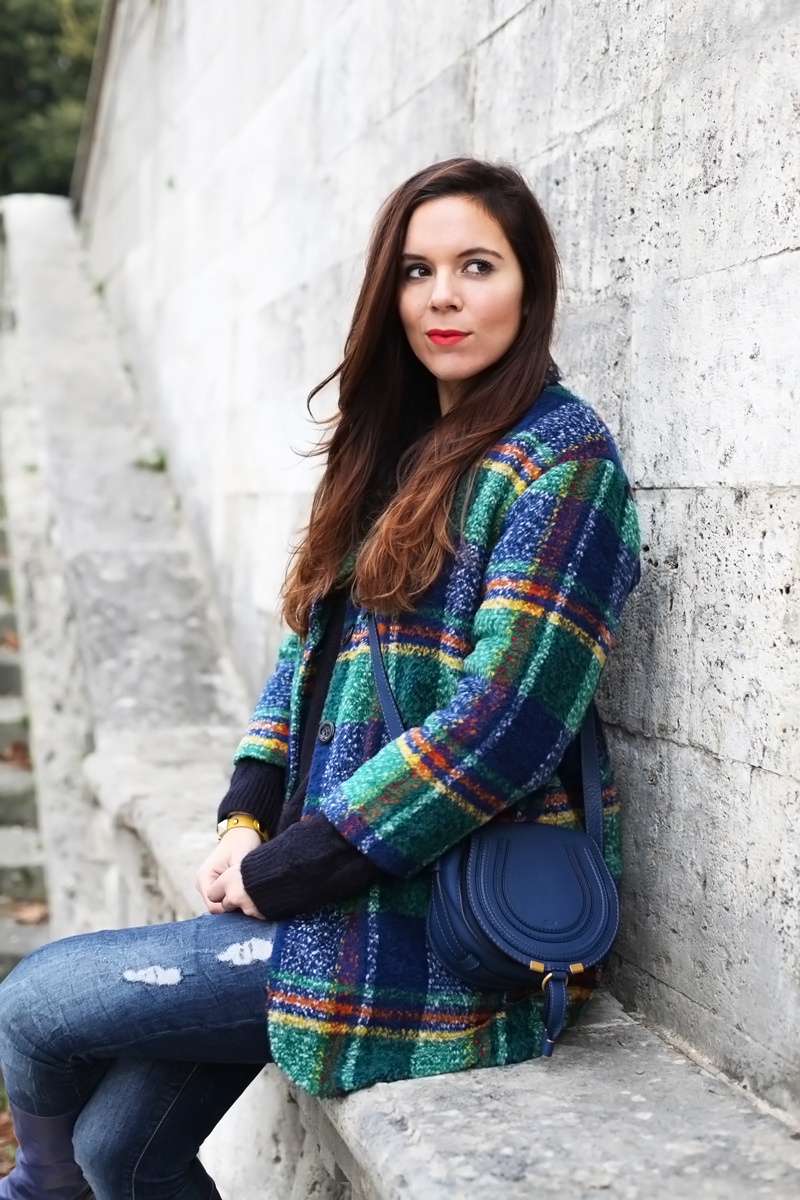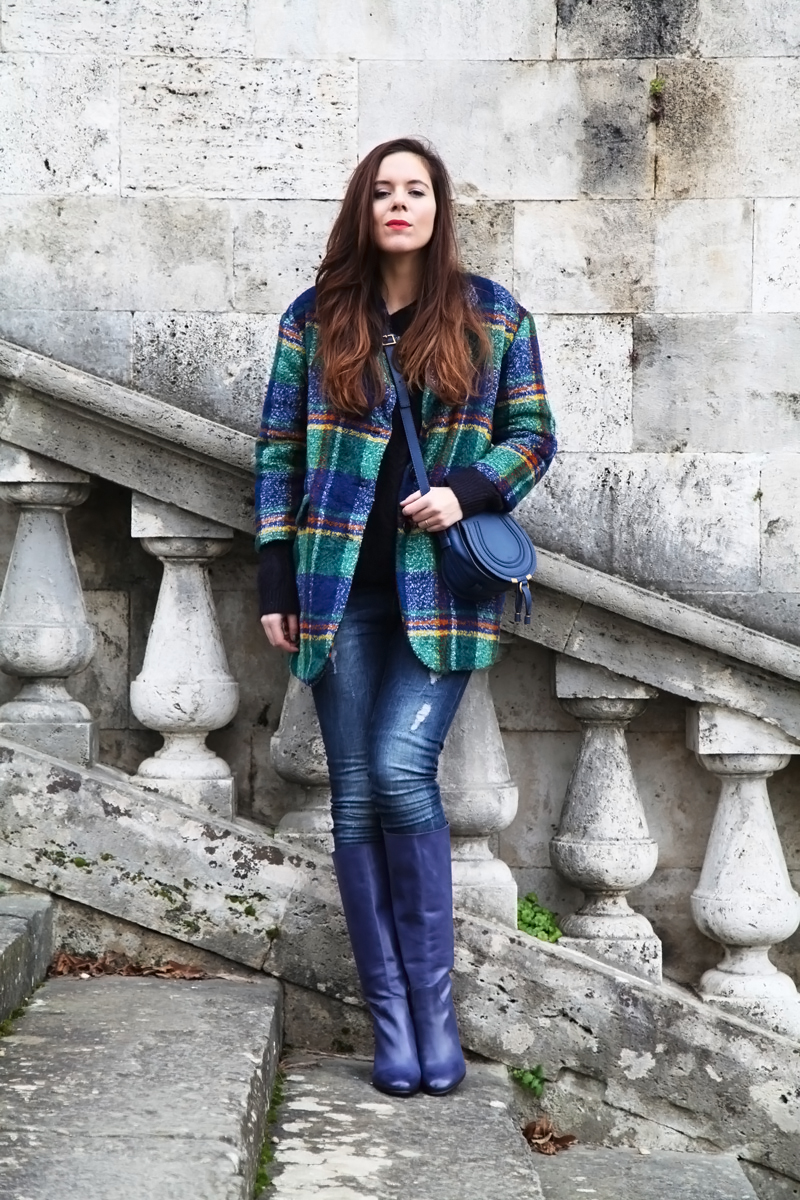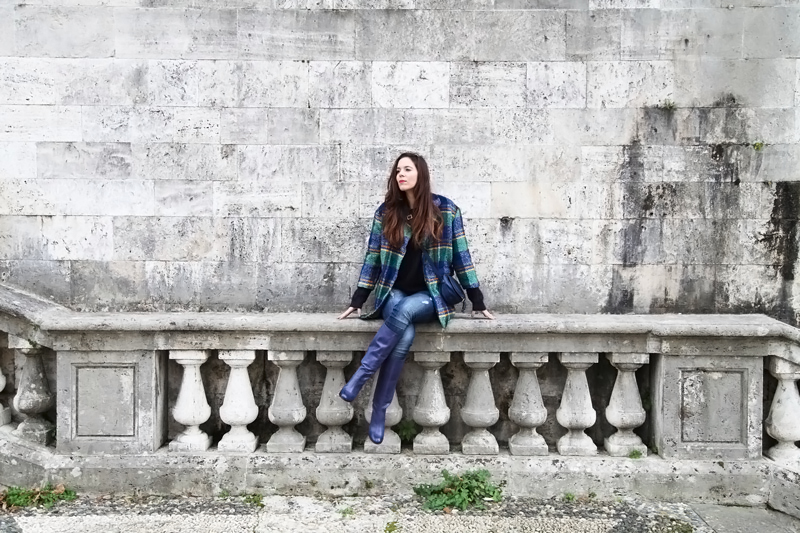 COAT: SHEINSIDE.COM
BAG: CHLOE' MARCIE (Vista l'ultima volta qui)
JEANS: MOTIVI (Visti l'ultima volta qui)
SWEATER: H&M (Visto l'ultima volta qui)
♥
Seguimi in diretta sui miei canali: INSTAGRAM (@ireneccloset) | TWITTER (@ireneccloset) | FACEBOOK 
Condividi