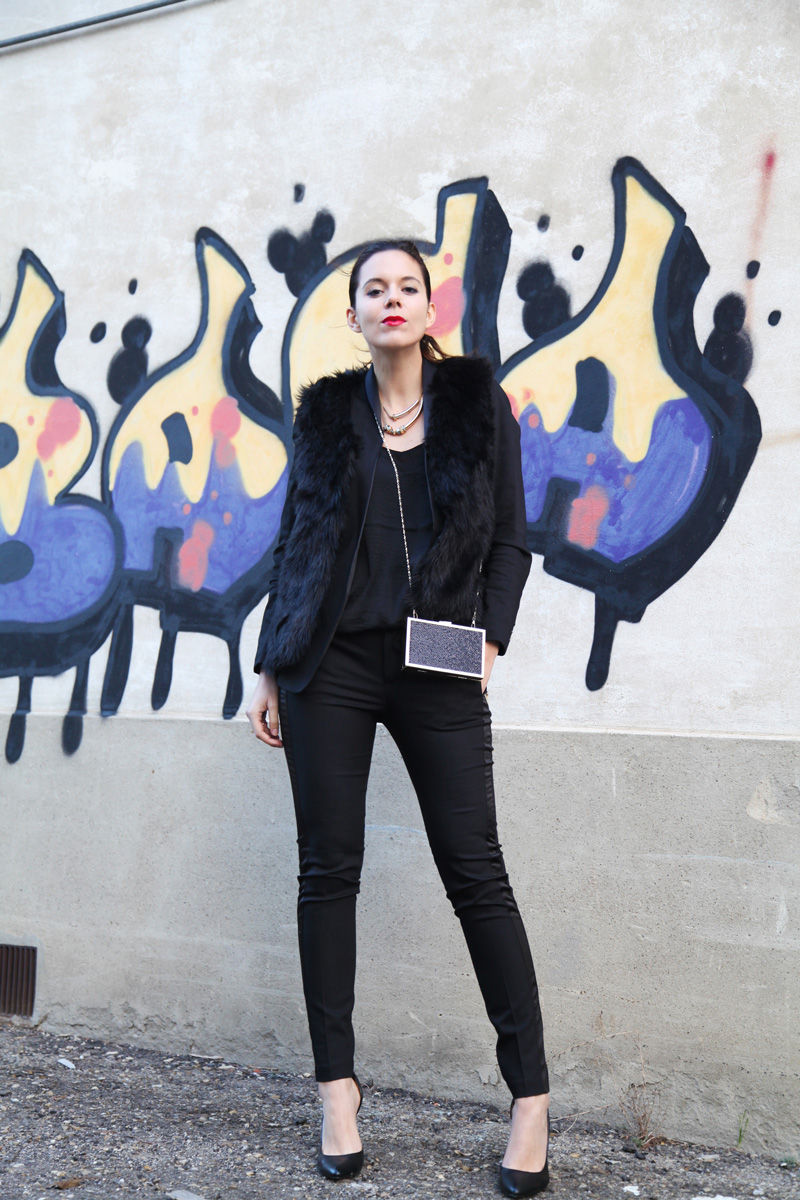 Tailleur pantalone? Io l'ho rivisitato in versione cool! Irene's Closet per Pimkie
Tailleur pantalone. Insieme ad una blogger francese, una tedesca ed una spagnola, per questo Natale abbiamo creato insieme a Pimkie una serie di outfits lowcost (VEDI L'ULTIMO REALIZZATO PER CAPODANNO!) rivisitando dei capi iconici tipici delle feste (Rigorosamente in nero). Per dimostrare che.. beh non sono così noiosi e che possono essere utilizzati in occasioni meno formali, più cool (e talvolta anche per il giorno).
La mia prima scelta è stato il tailler pantalone: con questo modello si parte già avvantaggiati. Ovvero, il taglio dei pantaloni slancia grazie alla riga laterale e la vestibilità skinny mentre la giacca, con bordo che richiama la riga dei pantaloni, è attillatissima (Se siete giovani e dovete acquistare un tailleur pantalone, vi consiglio un tailleur su questo genere, meno ingessato e molto più cool!). Io ho deciso di rivisitarlo in modo grintoso con un paio di classiche decolletè nere, un gilet in eco pelliccia caldissimo, una pochette brillante con catena da tenere a tracolla ed una collana luminosa. Che ne dite di questo look? Aspetto le vostre idee. Baci bellezze e felice venerdì!
♥
Together with a french, german and spanish blogger, for this Chrismas together with Pimkie, we have created some cool and lowcost outfits to revisit some iconic celebration clothes (Totally in black). I would like to prove that.. they are not so boring and that they can be re-used also in informal or daily occasions. My first choice has been the pants suit. I decided to wear it in a totally fierce way. A eco fur waistcoat, a sparkling clutch and some cool black decollete. What do you think about this outfit? Waiting for your ideas.. Big kisses ladies, happy friday!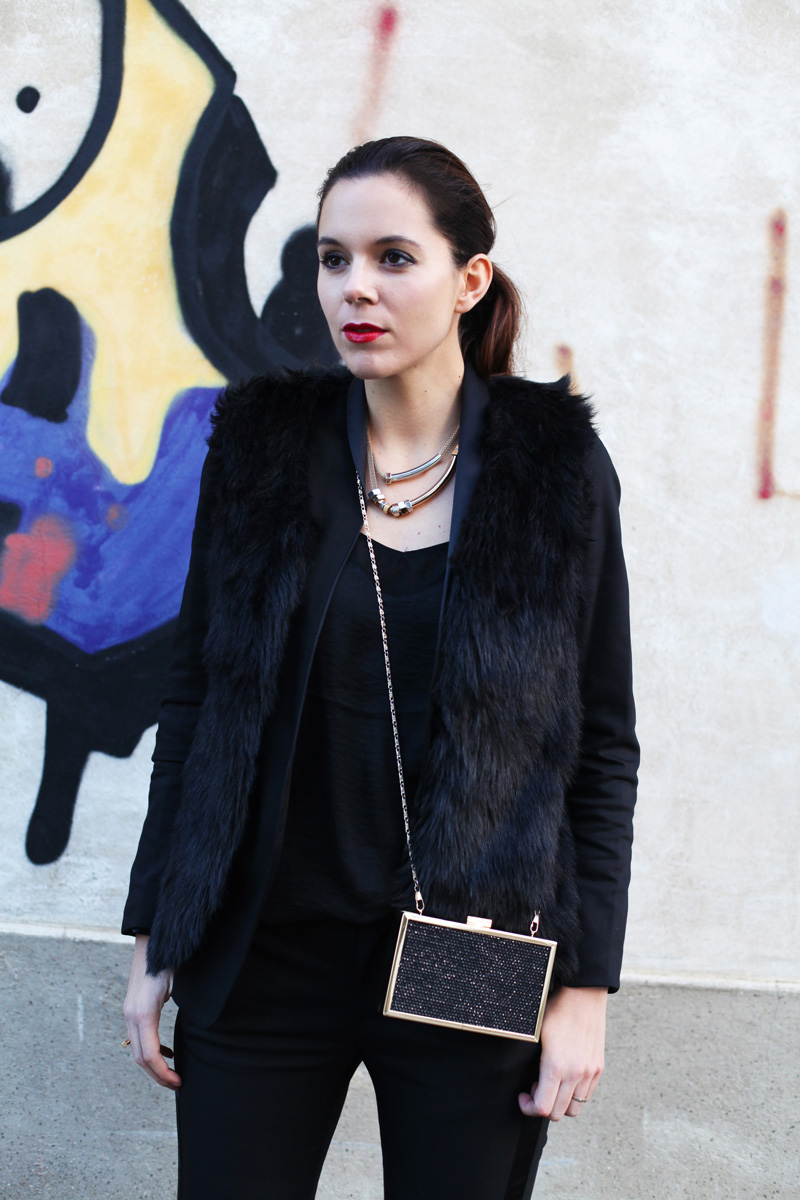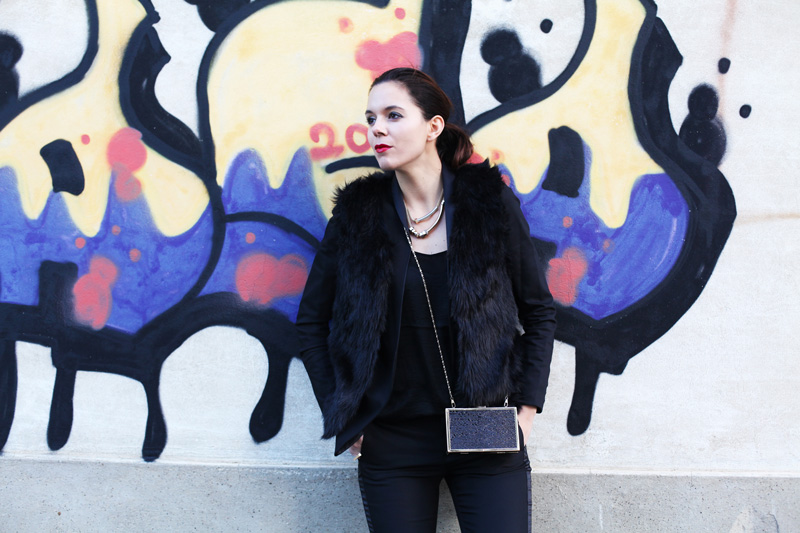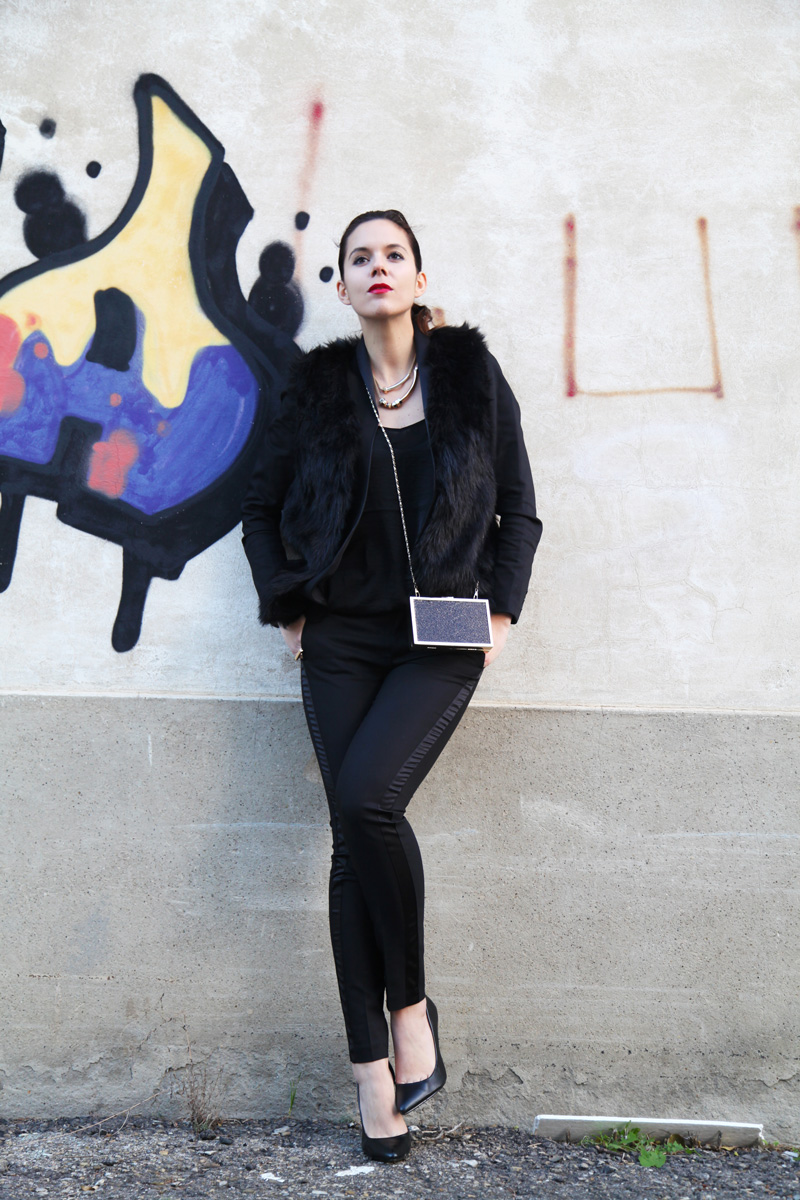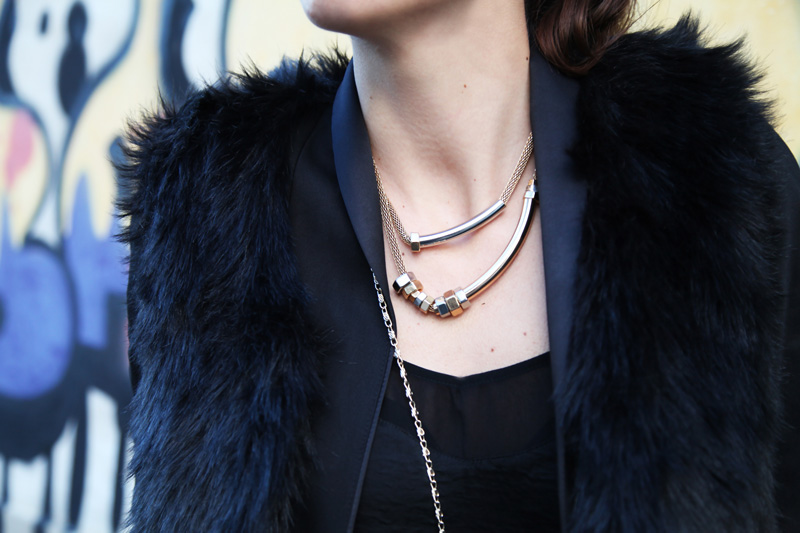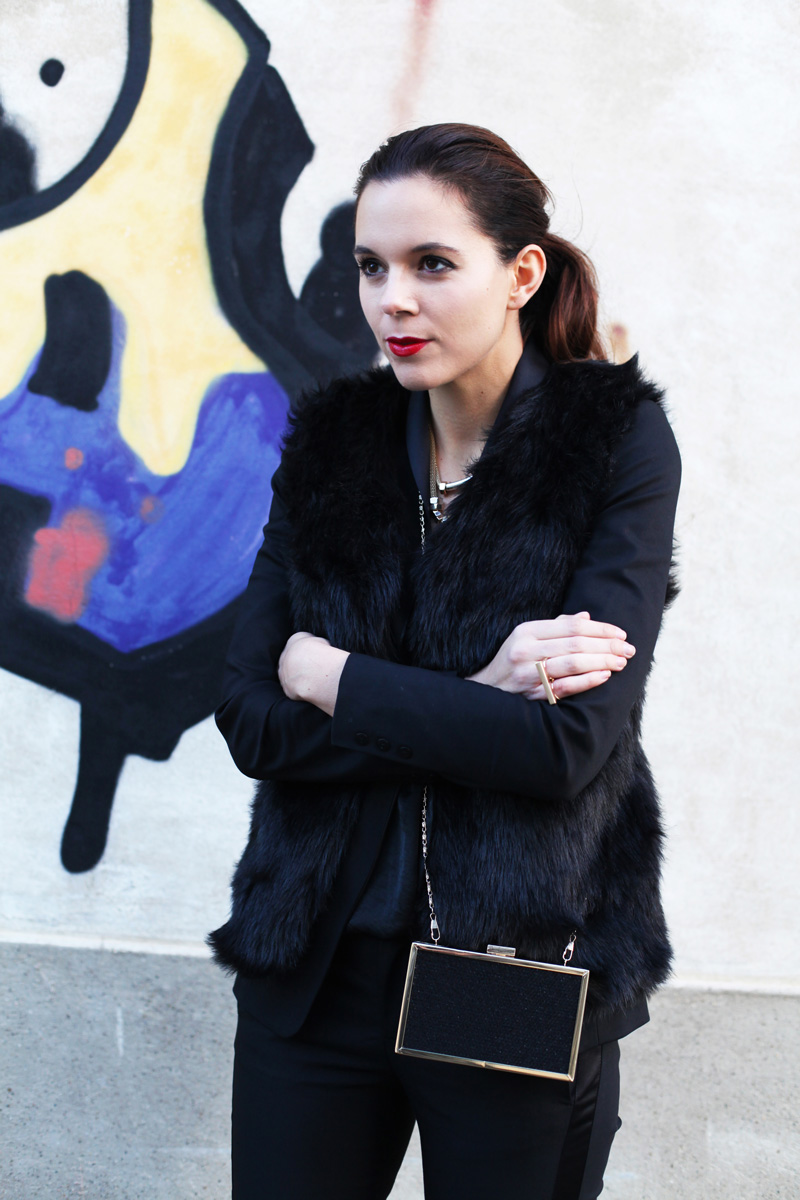 TOTAL LOOK: PIMKIE F/W 2013-2014
♥
Seguimi in diretta sui miei canali: INSTAGRAM (@ireneccloset) | TWITTER (@ireneccloset) | FACEBOOK 
Condividi