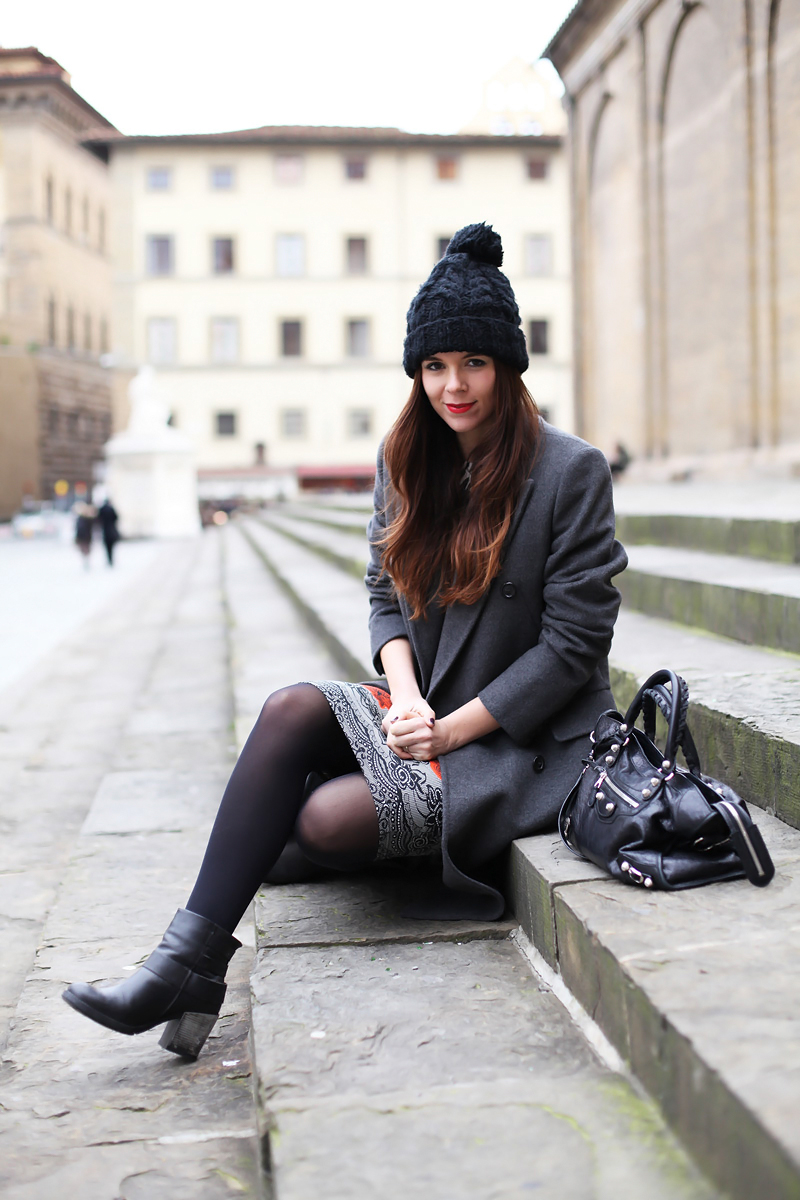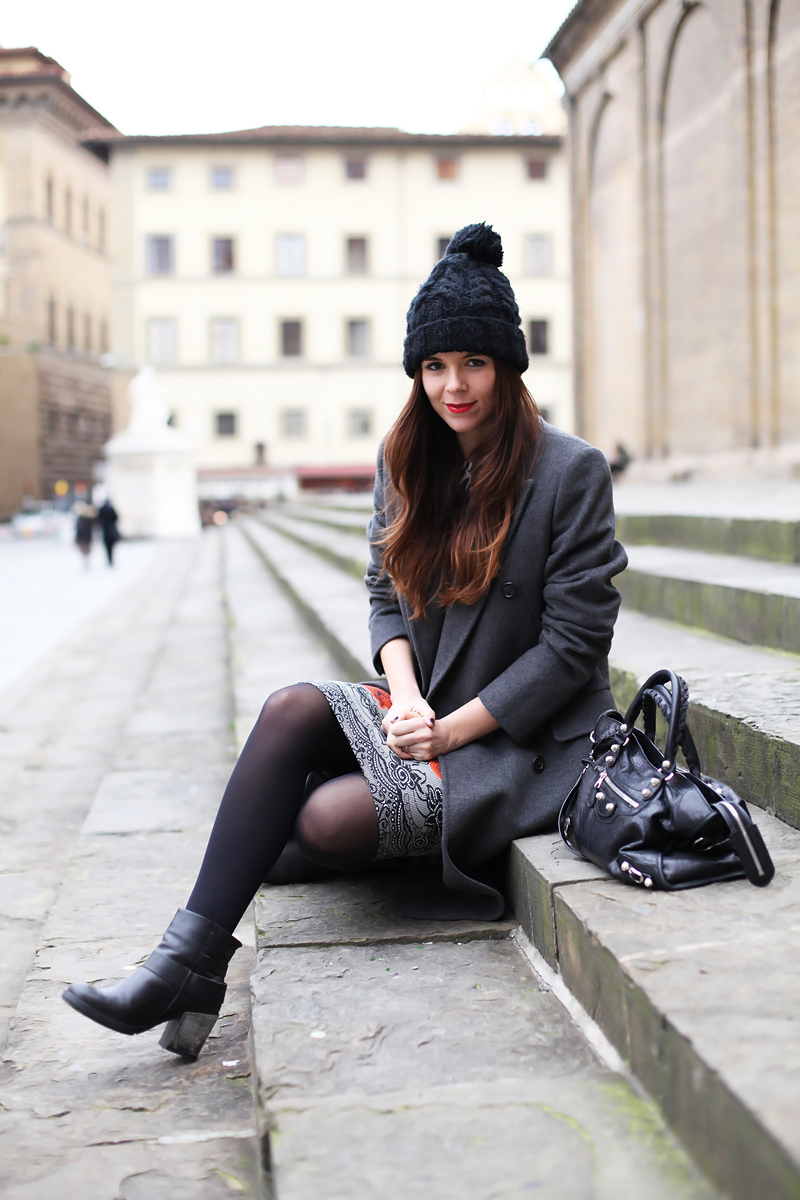 Cambiare look con zero euro (o quasi!)
Cambiare look. In tante mi scrivete per chiedermi consigli di look. La classica domanda è.. vorrei cambiare il mio look! Seguita da.. non ho niente da mettermi! Siccome anche io appartengo alla categoria "Sabato pomeriggio, guardo l'armadio e non ho niente da mettermi" (Il che fa parecchio ridere, soprattutto Giova, visto che dovrei invitarvi a casa mia per dare un'occhiata al mio armadio.. ma intanto beccatevi questo video!). Non è vero che non abbiamo nulla da metterci, perchè sono sicura che anche i vostri armadi siano parecchio pieni. E' che magari quel giorno ci manca: a) la voglia b) l'ispirazione. Per quanto riguarda il cambiare look.. mi rendo conto che rinnovare il proprio armadio sia parecchio, parecchio costoso (Soprattutto quando si è studentesse, io ne sapevo qualcosa).
In entrambi i casi.. ecco i piccoli accorgimenti che adotto e ho adottato in passato io. Affidatevi al vintage e soprattutto all'usato, in piccole pillole. Lo vorrei tanto fare ancora oggi (E qualche anno fa lo facevo tantissimo e lo adoravo), ma purtroppo ormai non ho veramente più tempo: spulciare nei negozi dell'usato, di seconda mano, nei mercatini dell'usato e del vintage, nei piccoli negozi del vintage delle vostre città (E soprattutto all'estero, se ne avete la possibilità). Un pezzo (o due) vintage o usato nel vostro look daranno un tocco particolare (e unico) senza spendere un capitale. Ci credete se vi dico che il cappotto che indosso oggi è un cappotto di marca che ho pagato 10 – 20 euro in un mercatino dell'usato? Giuro!
Altro consiglio.. aguzzate l'ingegno. Non avete sempre bisogno di cose nuove per creare nuovi look! Nel look di oggi ad esempio ho utilizzato tutte cose che avete già visto più volte nei miei look. La gonna che vedete in realtà è un tubino che appare ben diverso (L'AVETE VISTO QUI) sul quale ho indossato un maglioncino in lana con una cintura in vita per evitare l'effetto fagotto (VEDI QUI). Cappotto lungo, cappello in lana sbarazzino e stivaletti bassi (CHE AVETE GIA' VISTO QUI). Dadan, il look da sera è diventato da giorno!
Spero che questo look un po' diverso dal solito vi piaccia!! Ho tante novità da raccontarvi per questo febbraio, non vedo l'ora!! #happyire! Ma intanto godiamoci questo weekend (Sperando che smetta di piovere qui a Firenze..)
♥
When you write me  t
he classic question is …
I would like to change my look!
Followed by …
I have nothing to wear!
Since I also belong to the category "Saturday afternoon, I watch the wardrobe and I have nothing to put on" (which is quite a laugh because I should invite you to my house to take a look at my closet).
It's not true that we have nothing to wear, because I am sure that your closets are quite full, isn't it? 
Maybe those days we miss a little bit of: a) desire b) inspiration.
Regarding the change look …
I realize that renew our wardrobe is quite expensive (especially when we are schoolgirls I knew something). 
In both cases …
Here's the small steps that I adopt and I have adopted in the past. Shop
 vintage and second hand, in small pills. V
intage or second hand give to your looks a special touch! 
Do you believe if I tell you that the coat I wear today is a luxury second hand coat that I have paid only 10 euros in a second-hand market?
I Swear! 
Other advice … we
 don't always need new things to create new looks!
Today for example I have worn all the things that you have already seen many times in my closet.
The skirt you see is actually a dress that looks very different. 
Dadan, a day look from a evening dress! 
I hope you like this look!! 
I have so many news from you for this February, I can't wait!!
#happyire!
But in the meantime let's enjoy this weekend (hoping it will stop raining here in Florence.)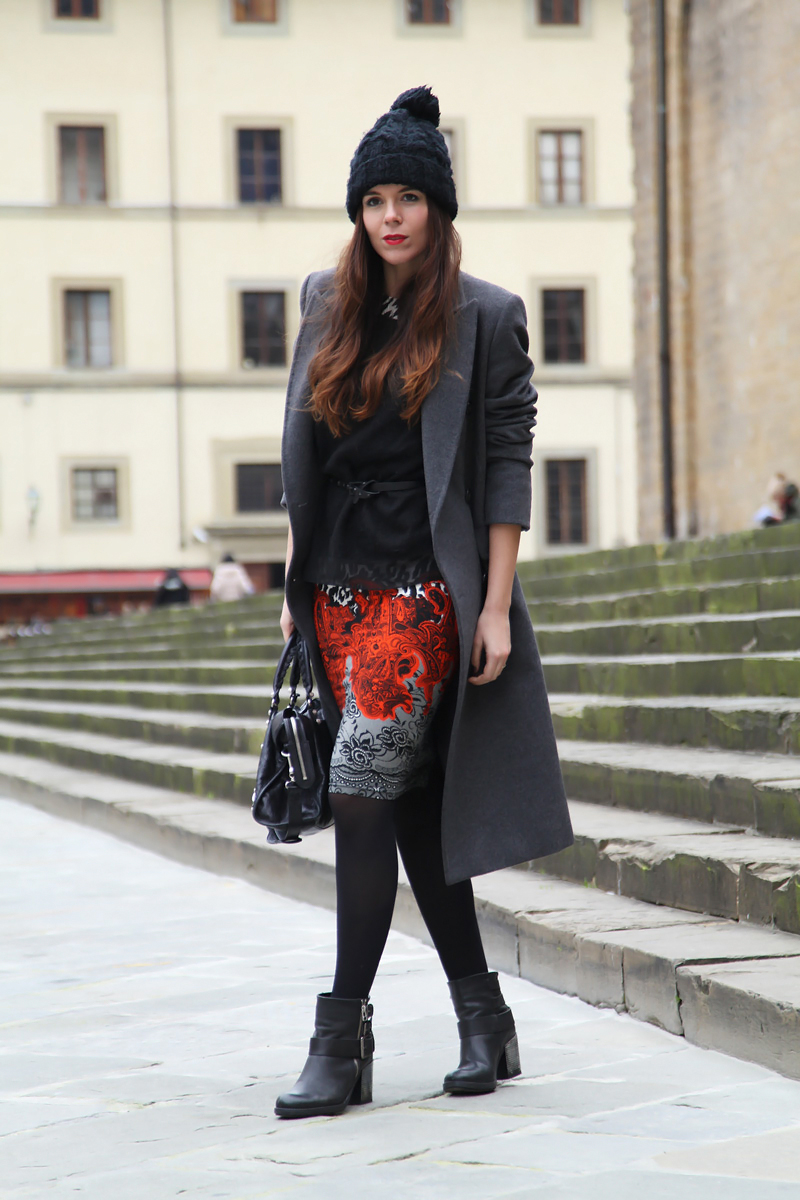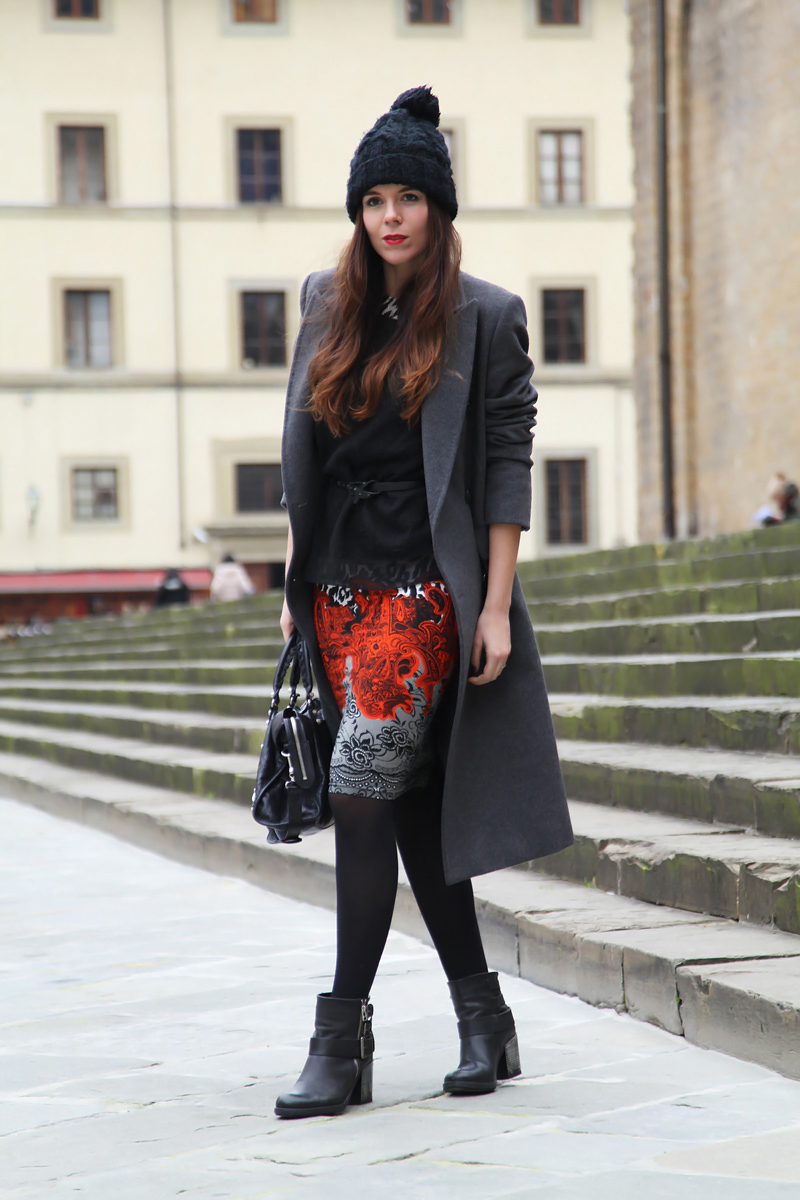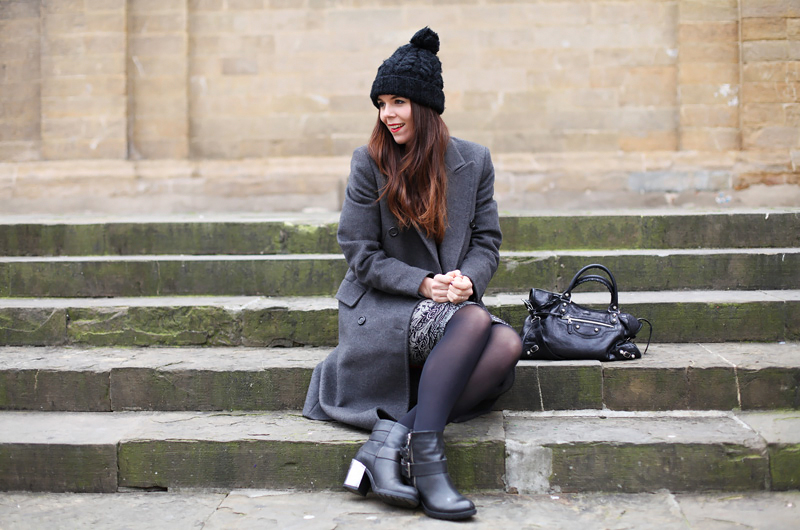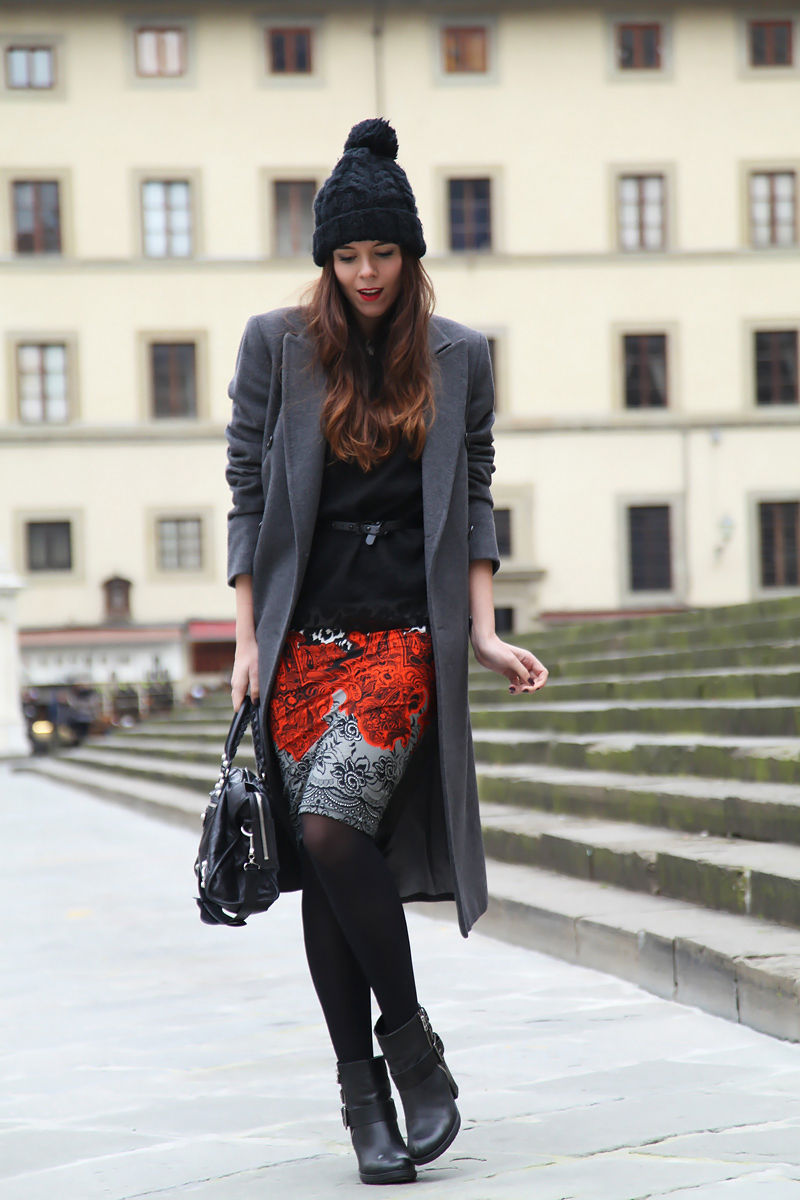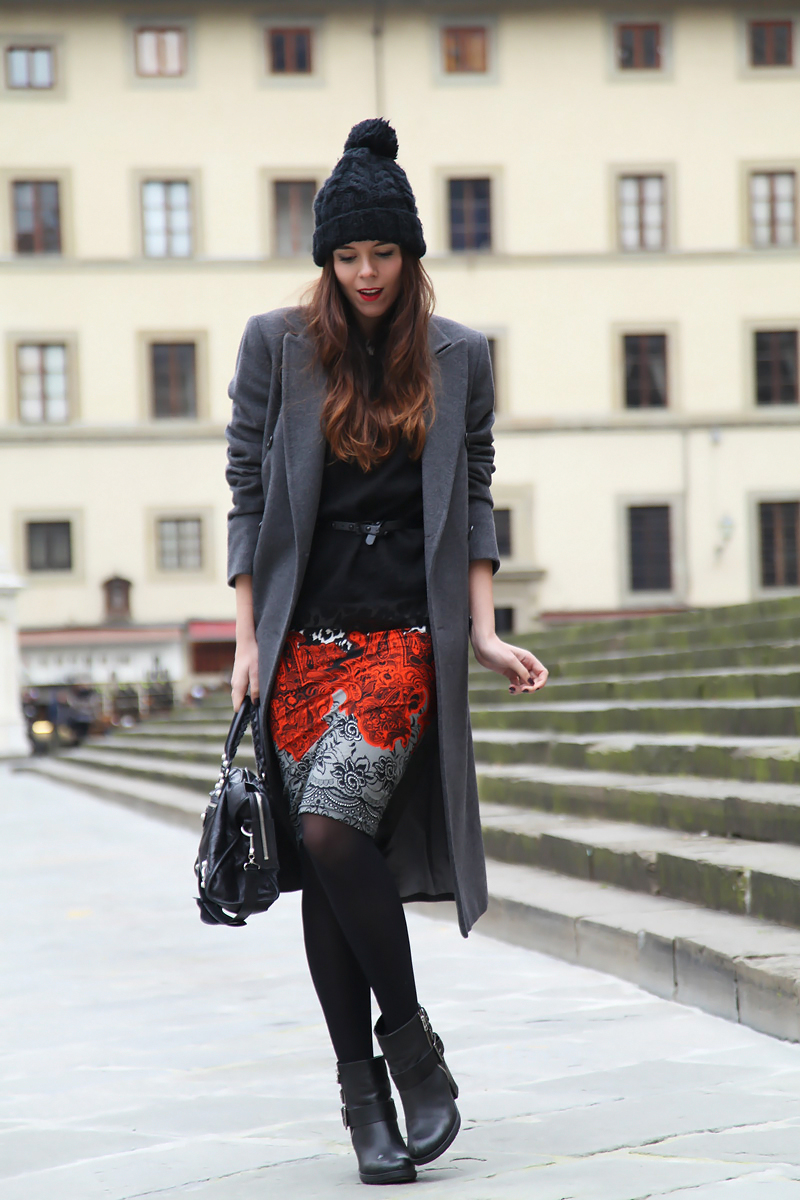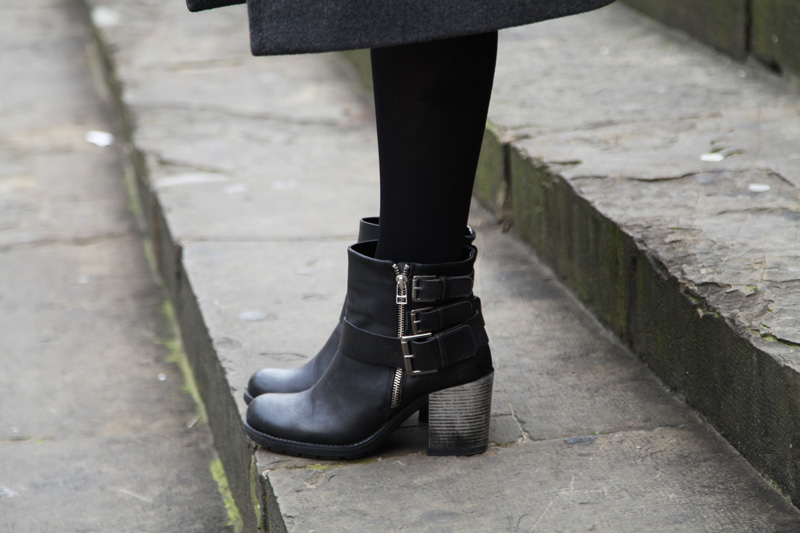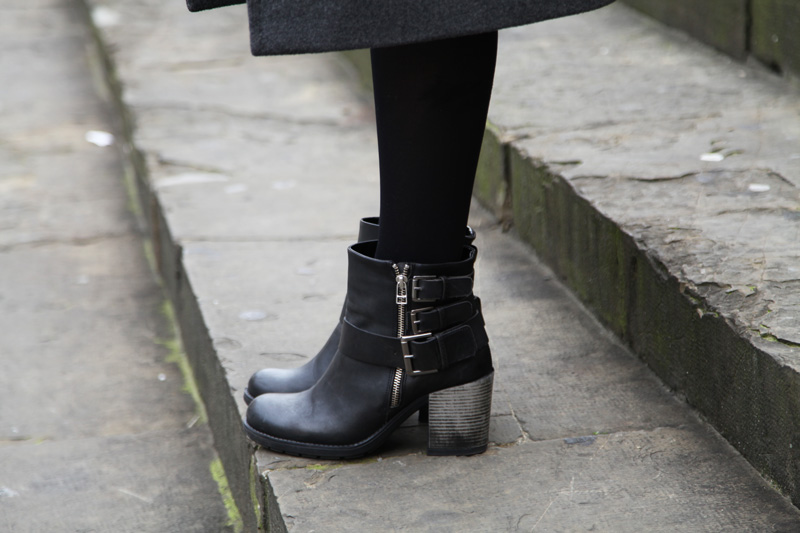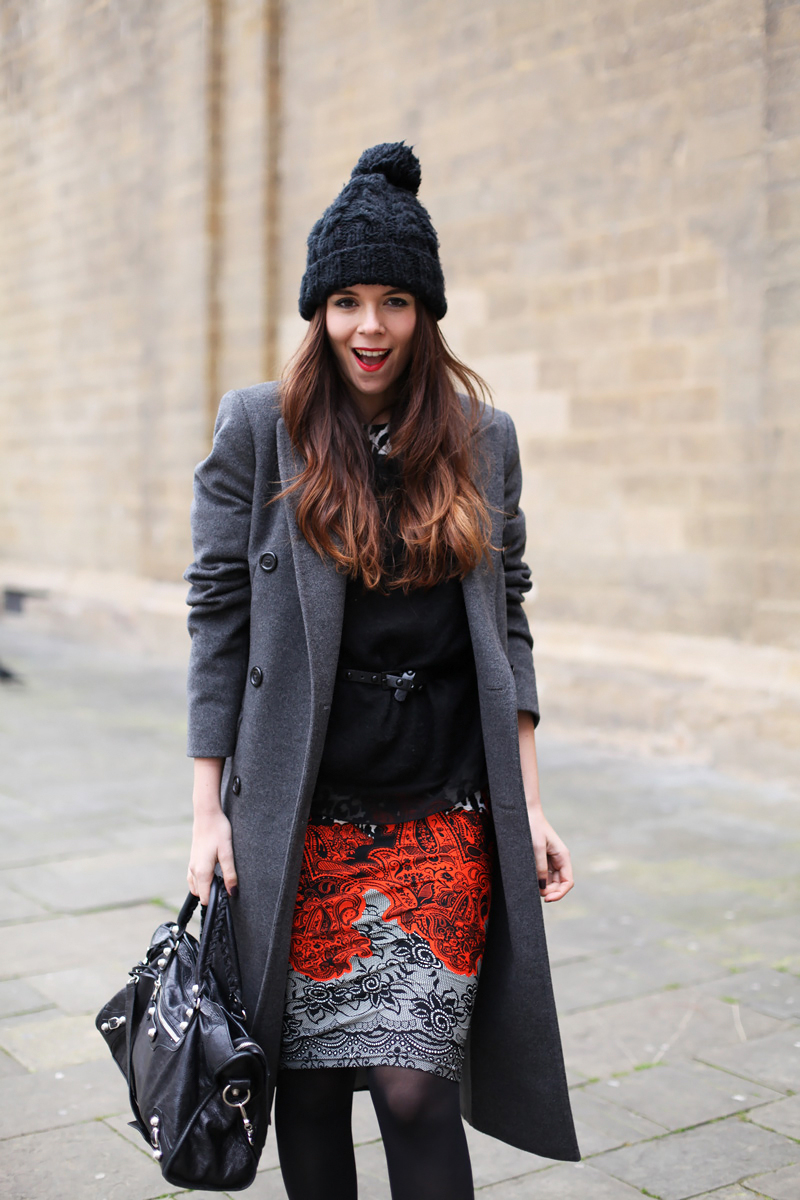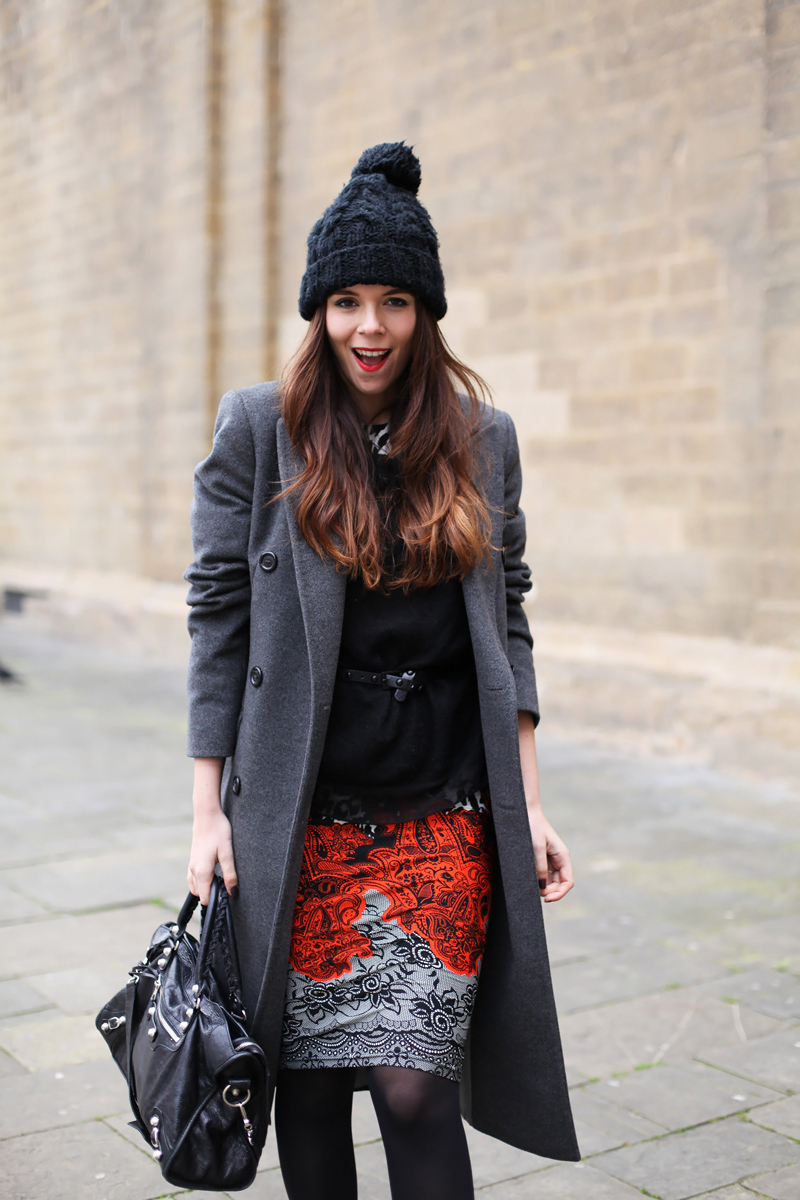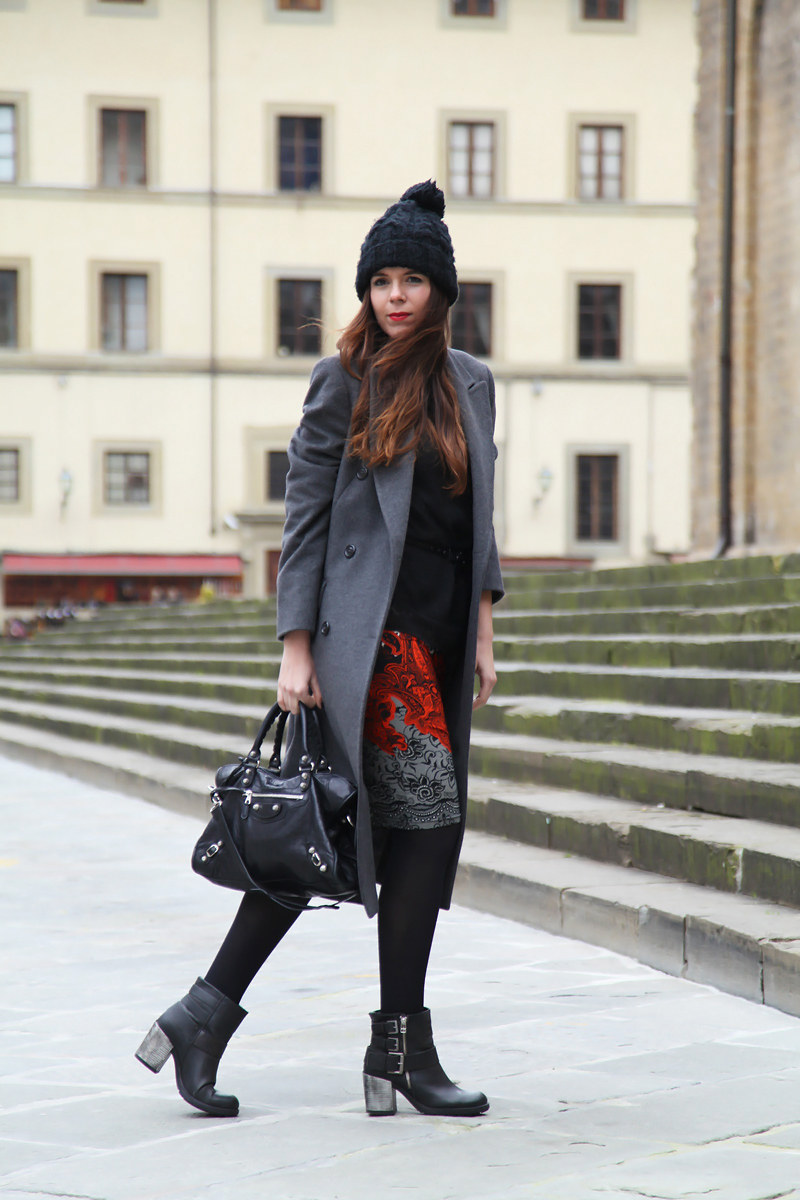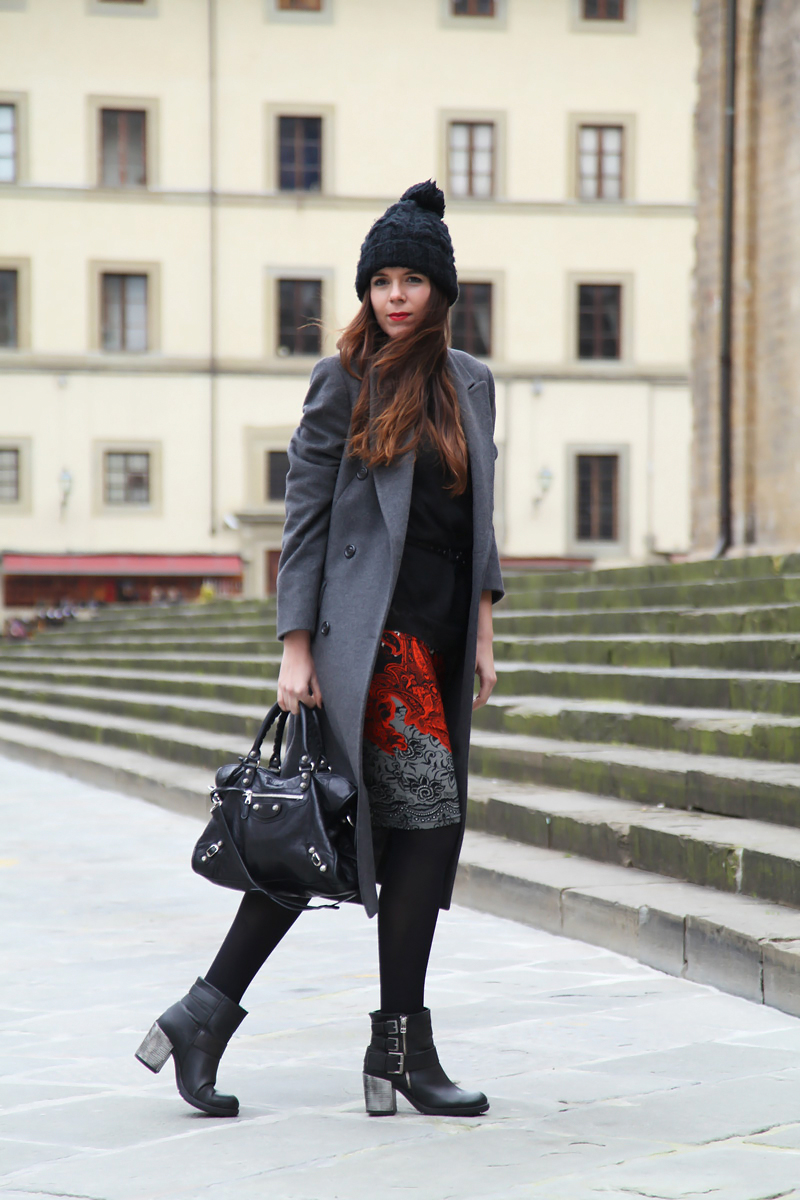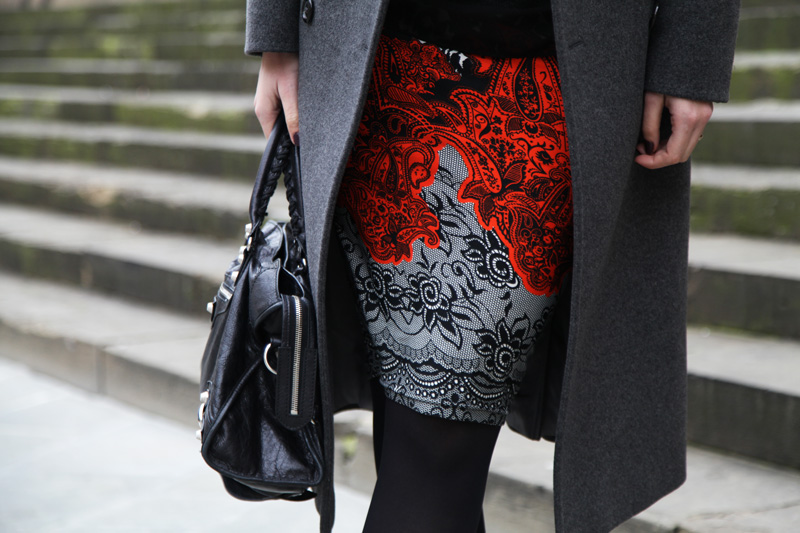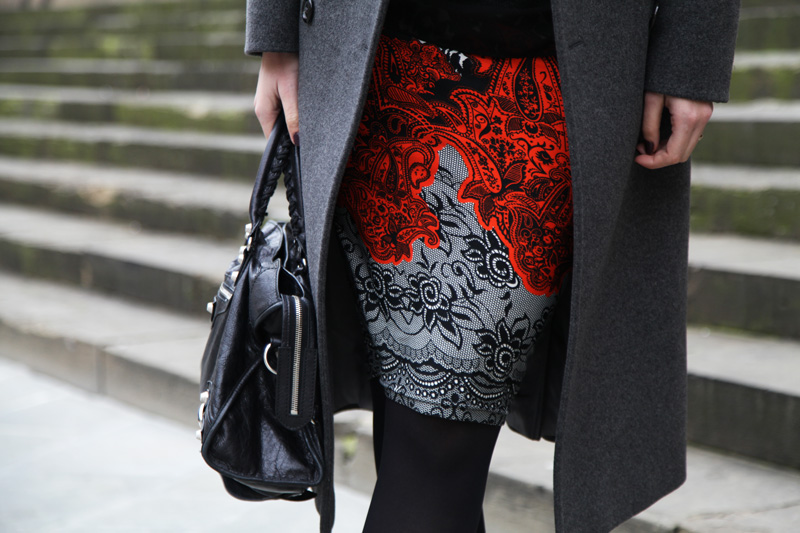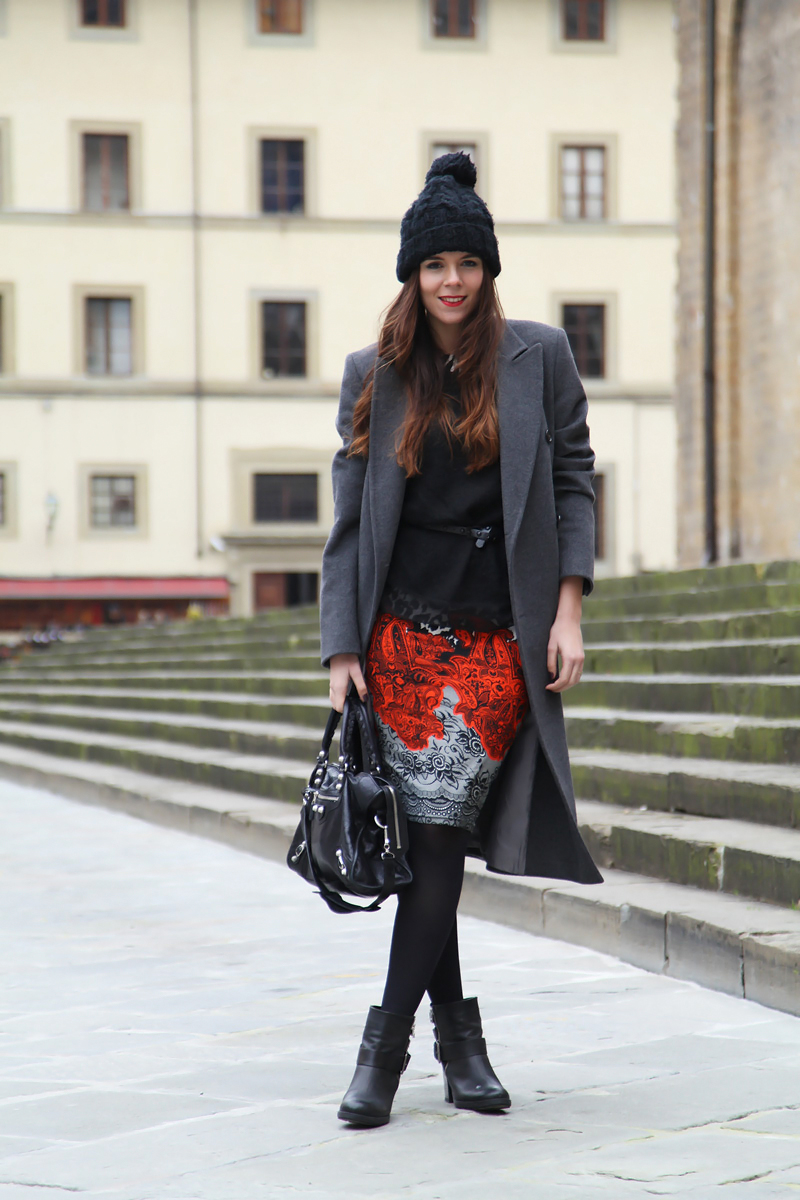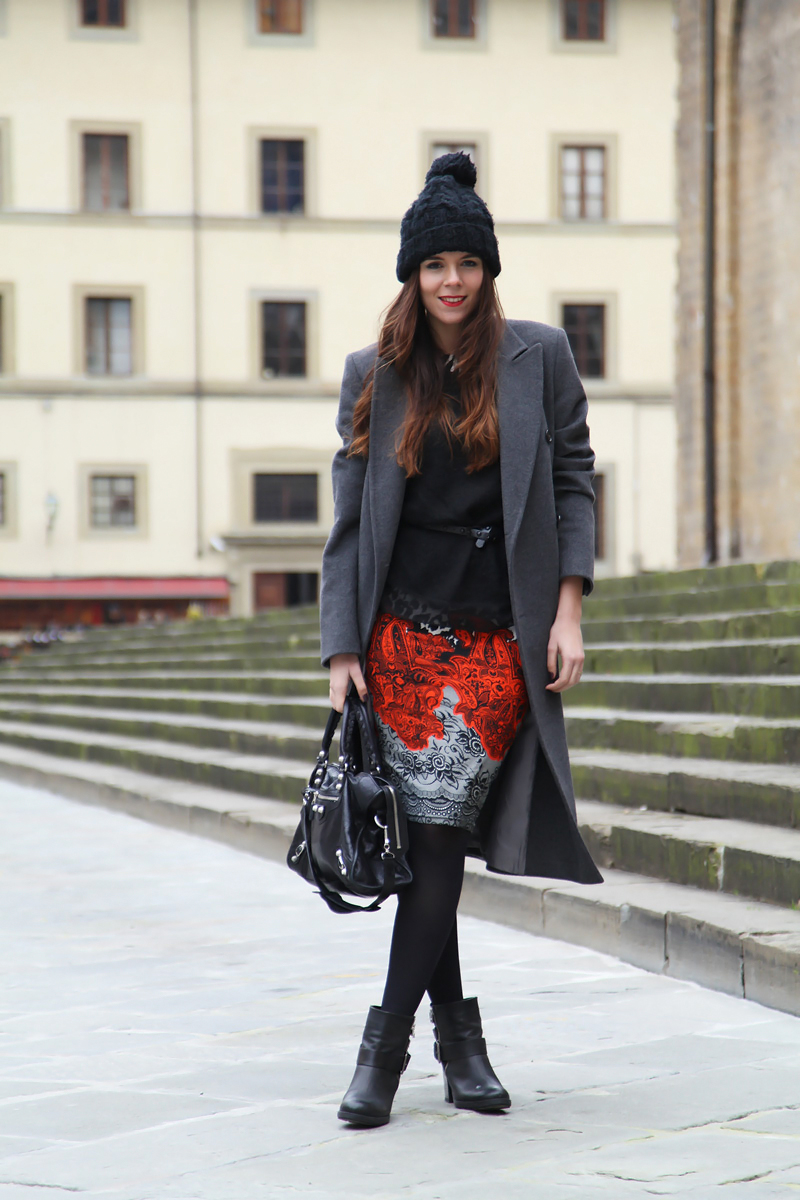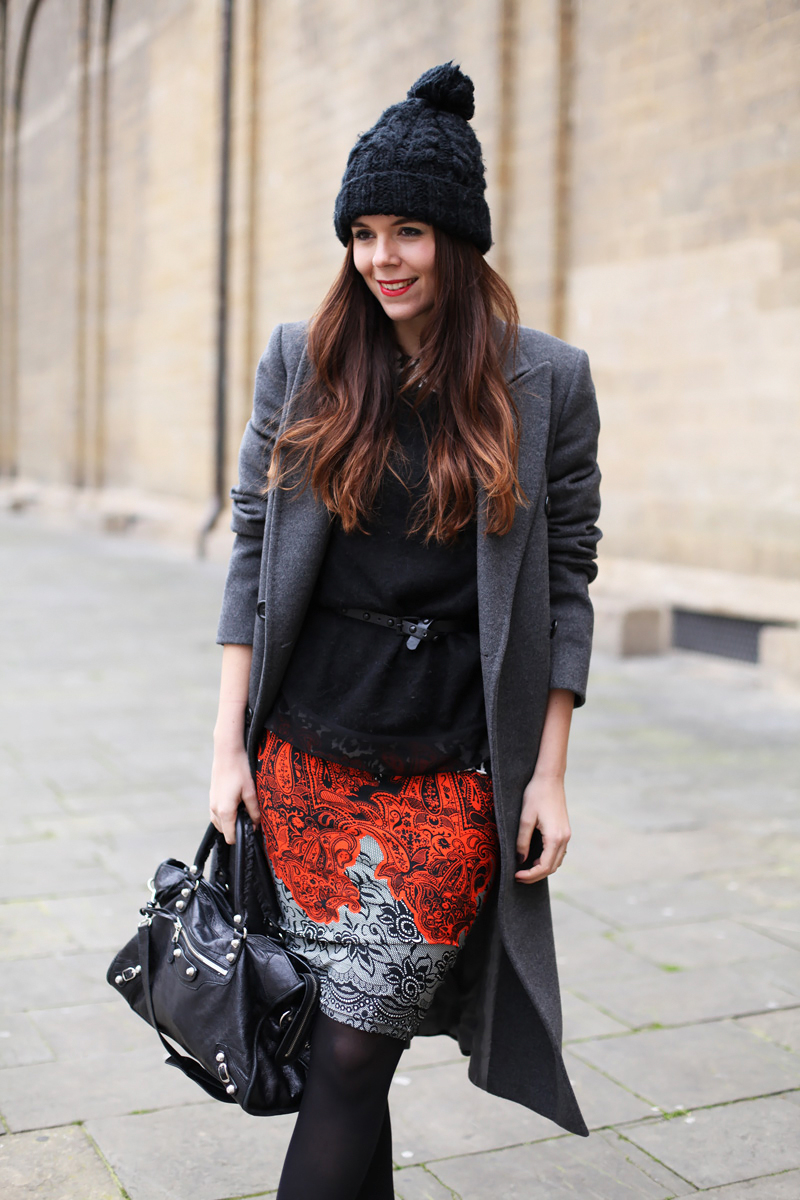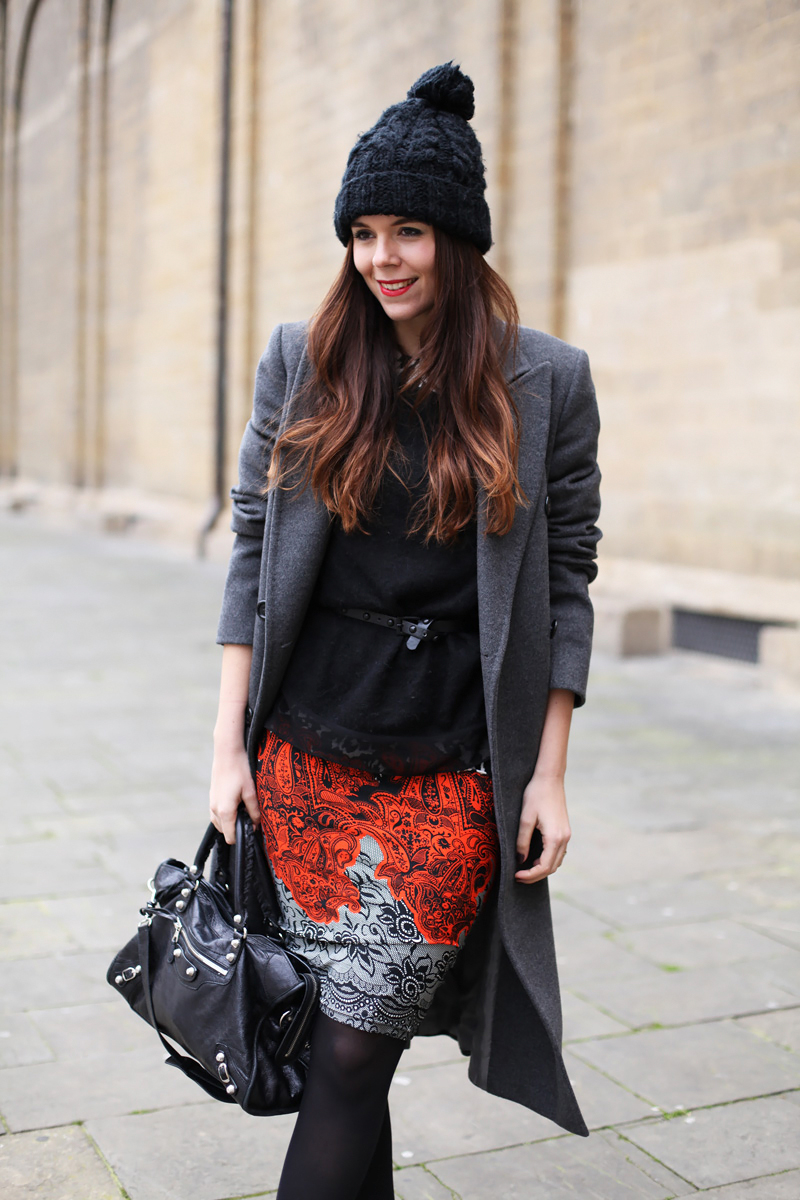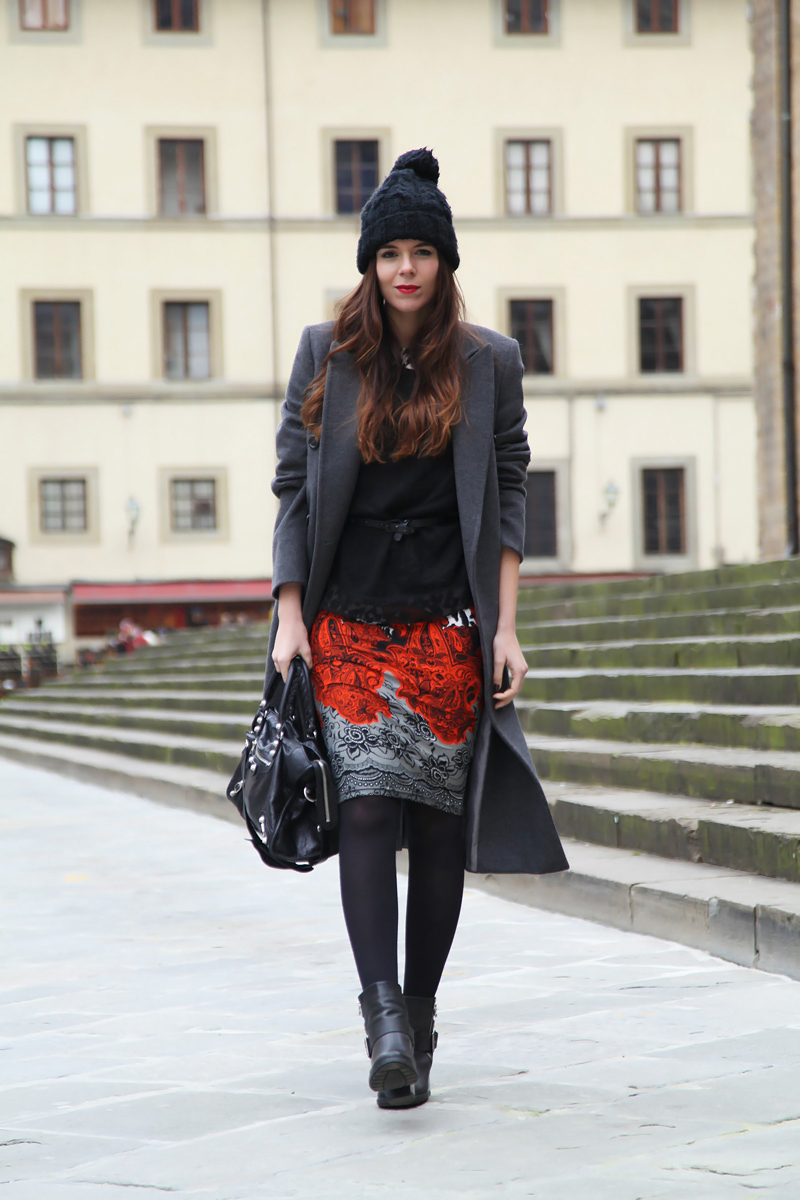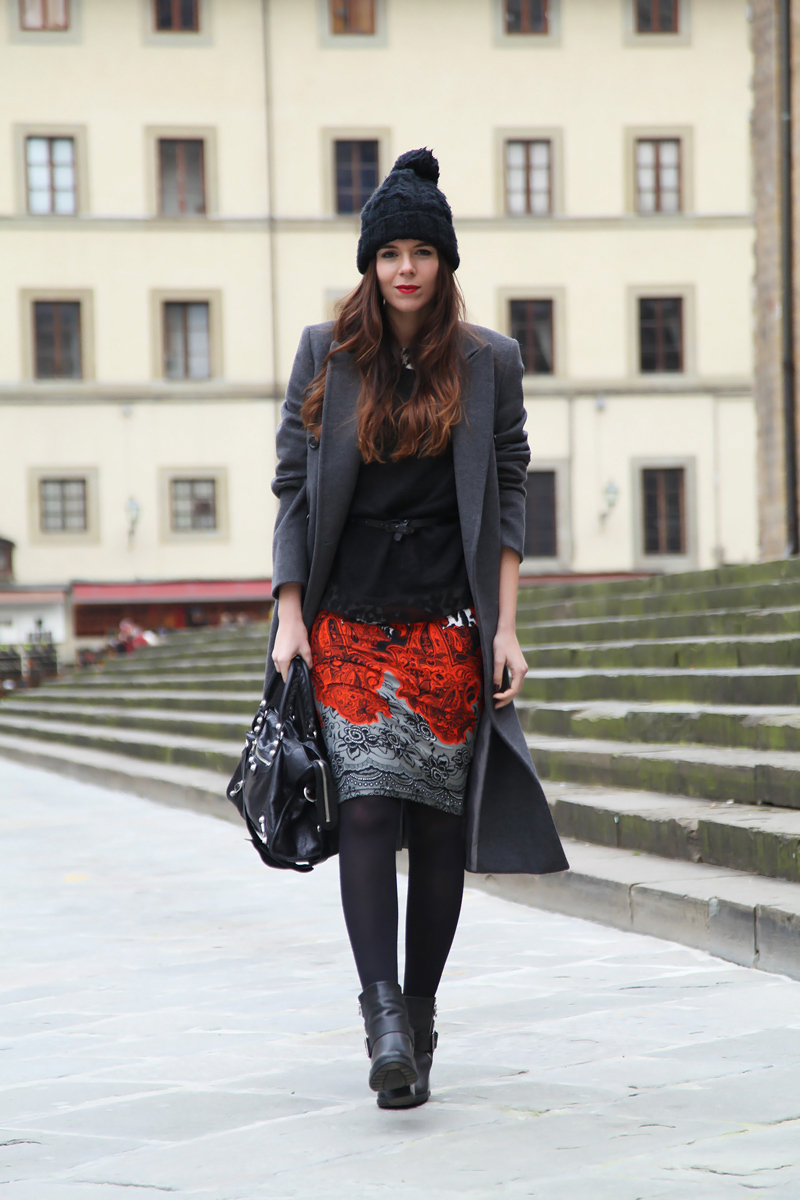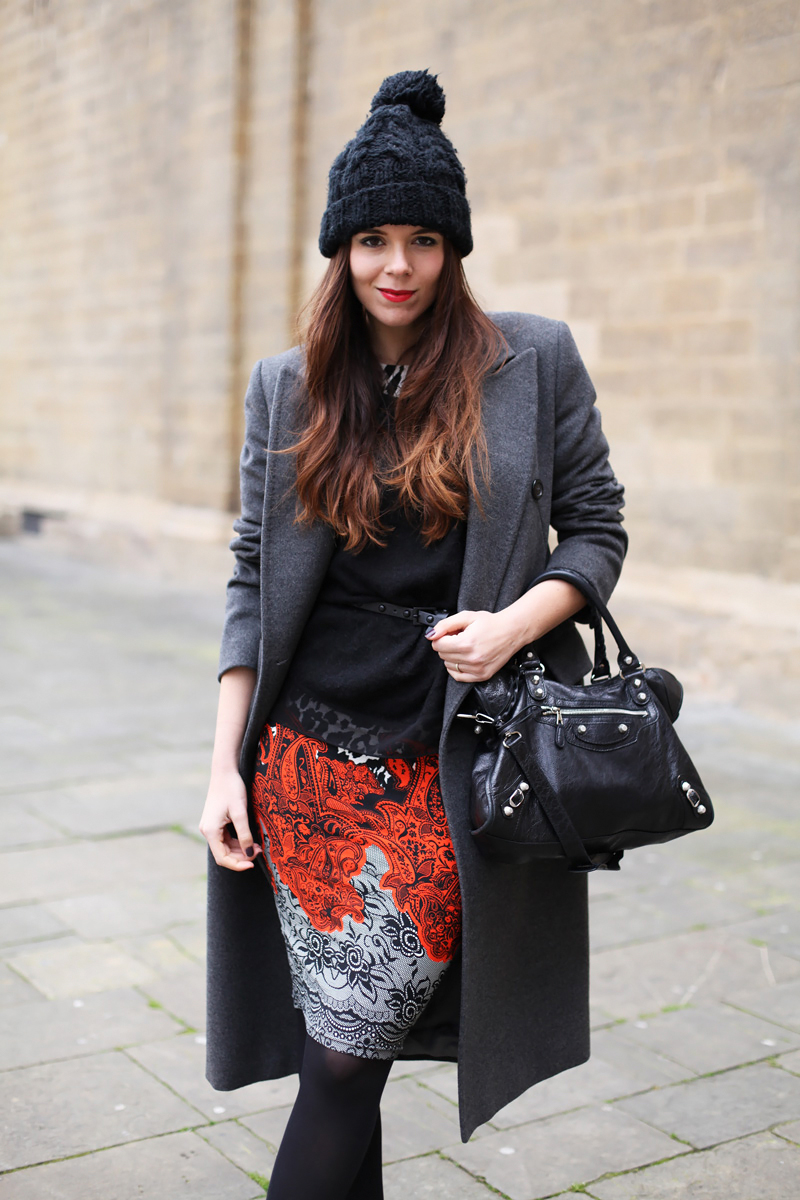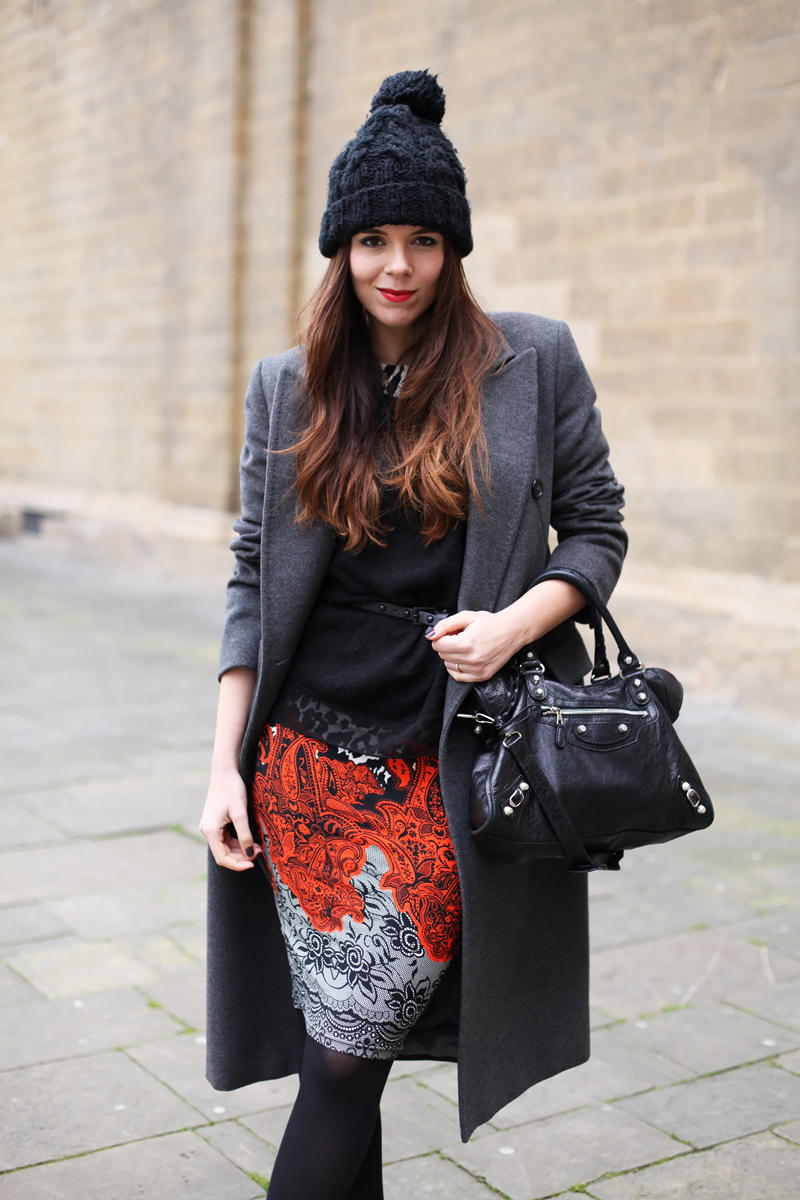 DRESS: OLD (LO AVEVATE VISTO QUI)
SWEATER: MOTIVI
COAT: SECOND HAND SPORTMAX (LO AVETE VISTO ANCHE ABBINATO COSI)
HAT: H&M (LO AVEVO MESSO QUI)
SHOES: ALDO (VISTE L'ULTIMA VOLTA QUI)
BAG: BALENCIAGA
MAKE UP: DIOR
♥
DELLA STESSA SERIE:
BEANIE, IDEE PER INDOSSARE IL CAPPELLO DI LANA!
♥
MY FACEBOOK | MY INSTAGRAM | MY TWITTER
Condividi