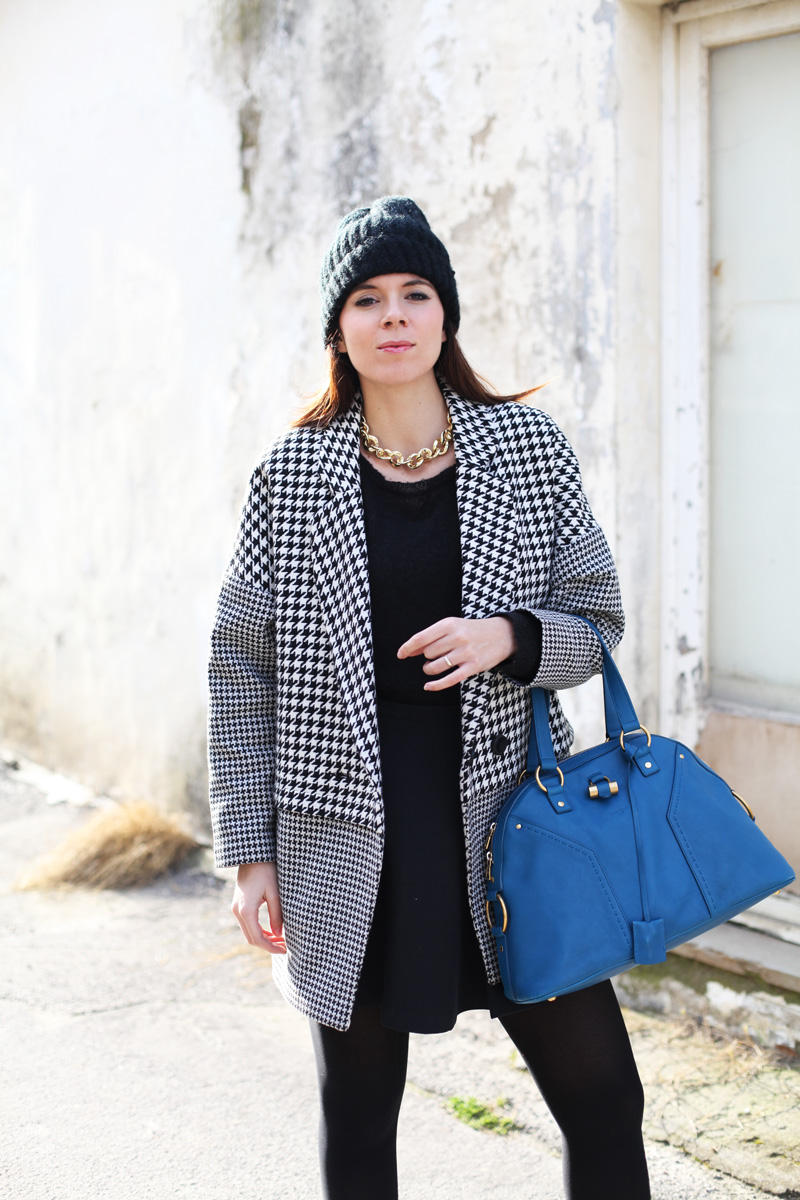 Un'organizzazione ansiosa e la mia YSL blu
Un'organizzazione ansiosa. Quando leggerete questo post io sarà già a Berlino o quanto meno spero di essere sull'aereo. Sto infatti andando alla finale degli Stylight Fashion Blogger Awards di Berlino, la prima edizione degli "oscar" europei dei blogger. Insieme ad altre tre bloggers sono stata nominata nella categoria "Best Style" in Europa. E sono super agitata: non tanto per la cerimonia in sè (Competo con dei "mostri" internazionali e quindi per me essere a Berlino stasera è una soddisfazione davvero enorme!) quanto per l'organizzazione a 360 gradi della serata. Reduce dal Pitti, da alcuni fondamentali appuntamenti e a ridosso dal mio viaggio a Praga e Budapest ho avuto pochissimo tempo per il fitting dell'abito della serata (ovvero venerdi pomeriggio) e ci sono stati attimi di panico paura (Stasera sul mio Instagram @ireneccloset vedrete in diretta tutto, quindi seguitemi!). Ma devo dirvi che non vedo l'ora di mostrarvi l'abito che indosserò questa sera (Dress code: lungo!). Inoltre, partendo da Firenze arriviamo precisissimi a Berlino. Peccato che abbiamo coincidenza volo a Zurigo di solo un ora, pregate per noi, altrimenti stasera di Irene's Closet dovranno mettere solo una sagoma di cartone stile cartone animato :D (Lo so, sssh, io con i voli sono sempre sfortunatissima e quindi penso sempre al peggio!).
Ok, meglio parlare dell'outfit di oggi! Indossato prima della partenza con la voglia matta di indossare di nuovo la mia YSL che trovo abbia un colore pazzesco (non proprio easy da indossare però!). Ho deciso di abbinarla ad un total black casual chic ed un cappotto in pied de poule. Che ne dite di questo look? Fatemi sapere! Vi mando un abbraccio!! :)
P.S Incrociate le dita per me stasera, vi tengo aggiornate in diretta su Instagram @ireneccloset!
♥
When you read this post I already will be in Berlin: in fact I'm going to the finals of the Stylight Fashion Blogger Awards of Berlin, the first edition of the "Oscars" of the European bloggers. Together with other three bloggers I have been nominated in the "Best Style" category in Europe. And I'm super excited! Ok, it's better to talk about the outfit of today! Worn before leaving, with a mad desire to wear my YSL again, I find it's got a crazy color (not really easy to wear tough!). I've decided to match it with a total black casual chic and a hounds-tooth coat. What do you think of this look? Let me know! I send you a hug!!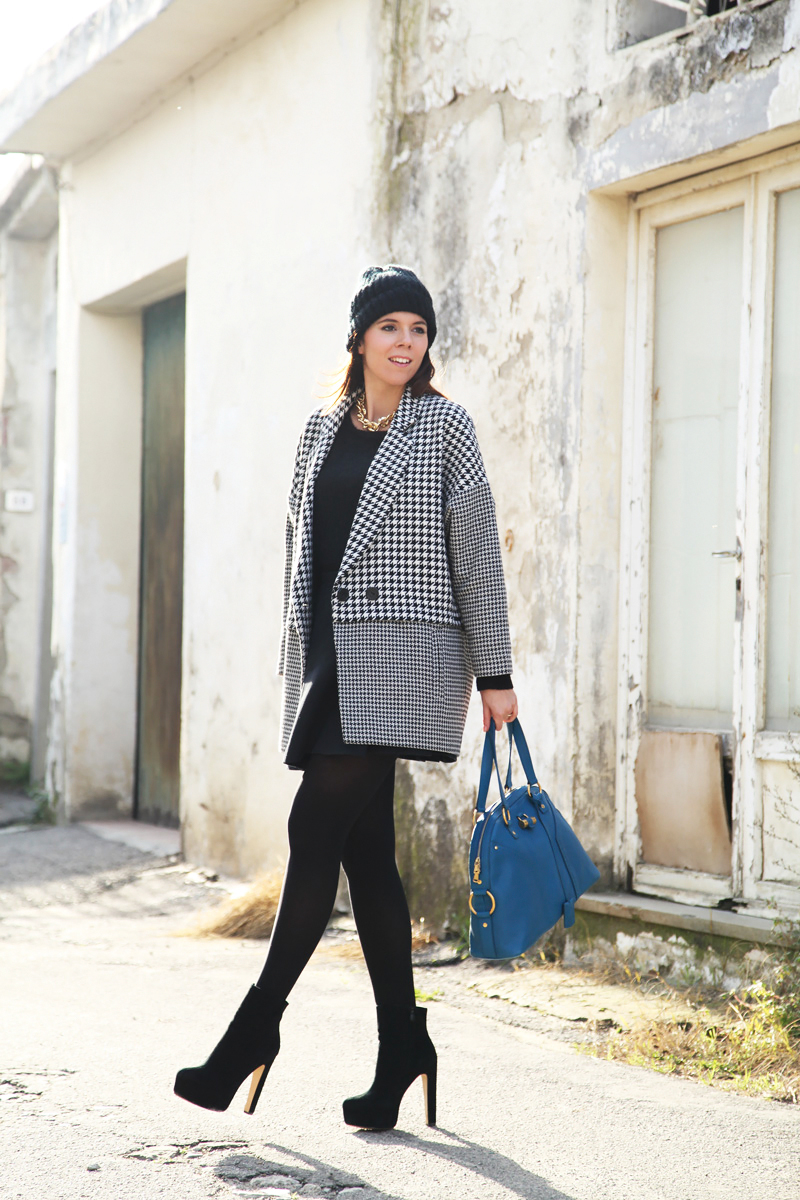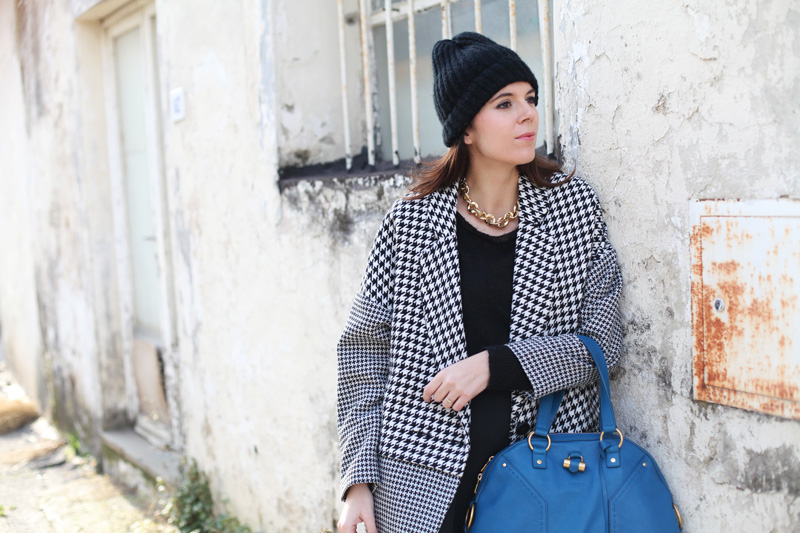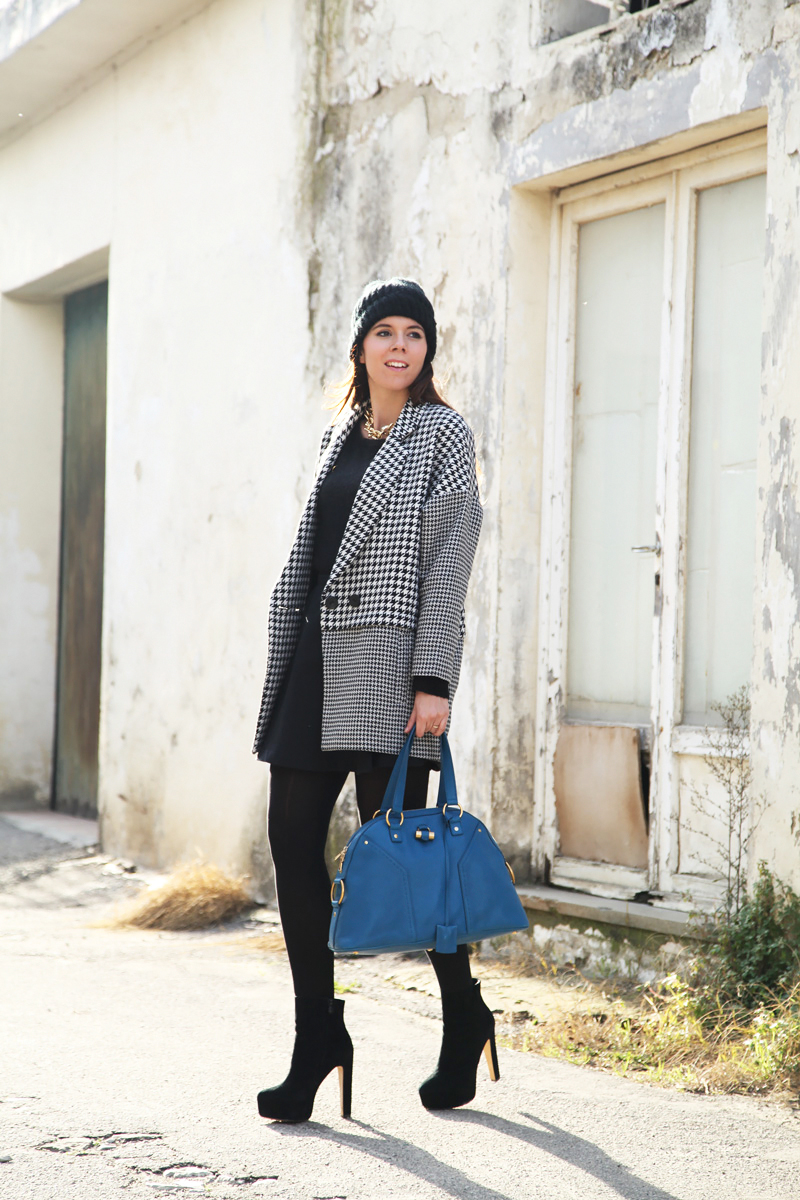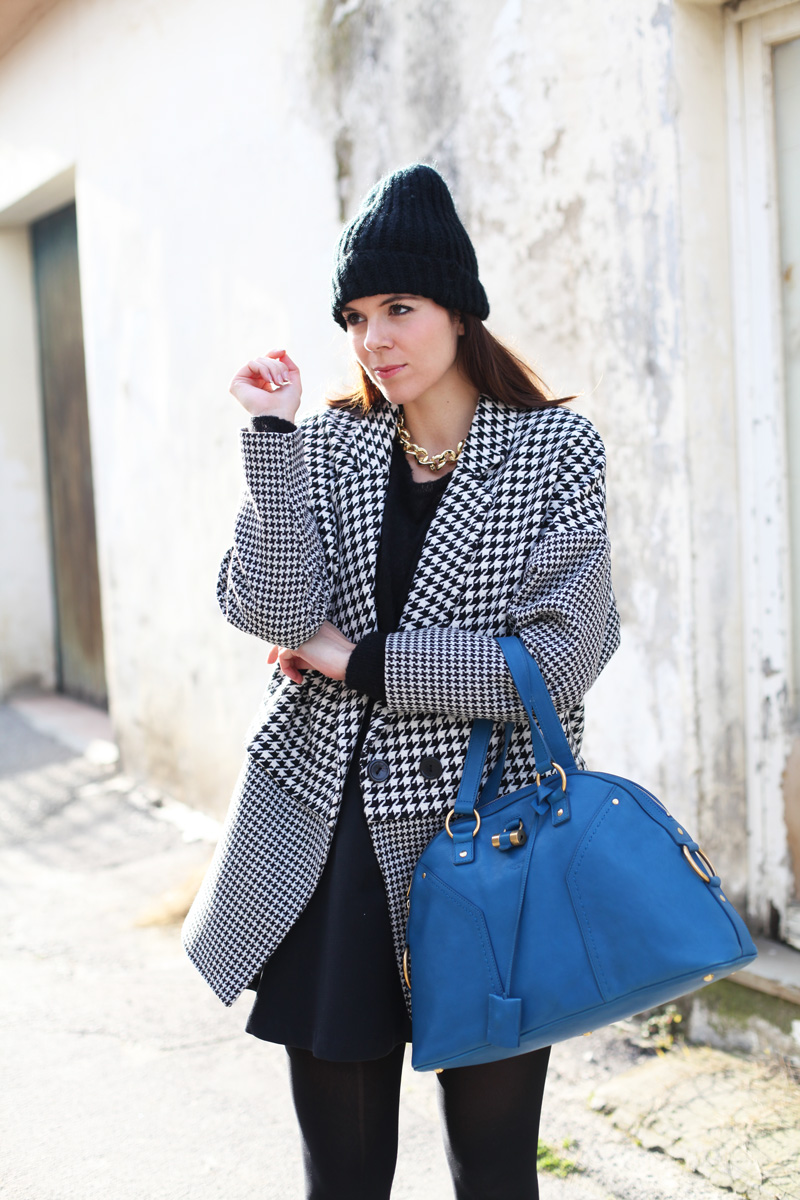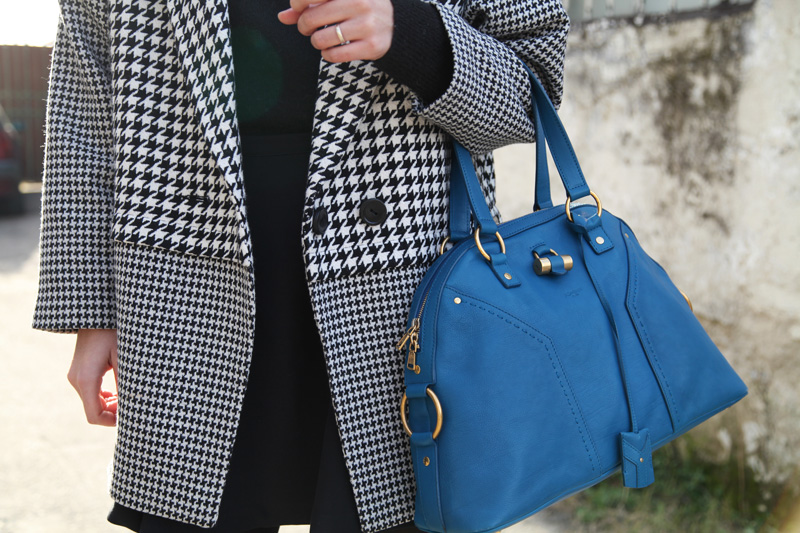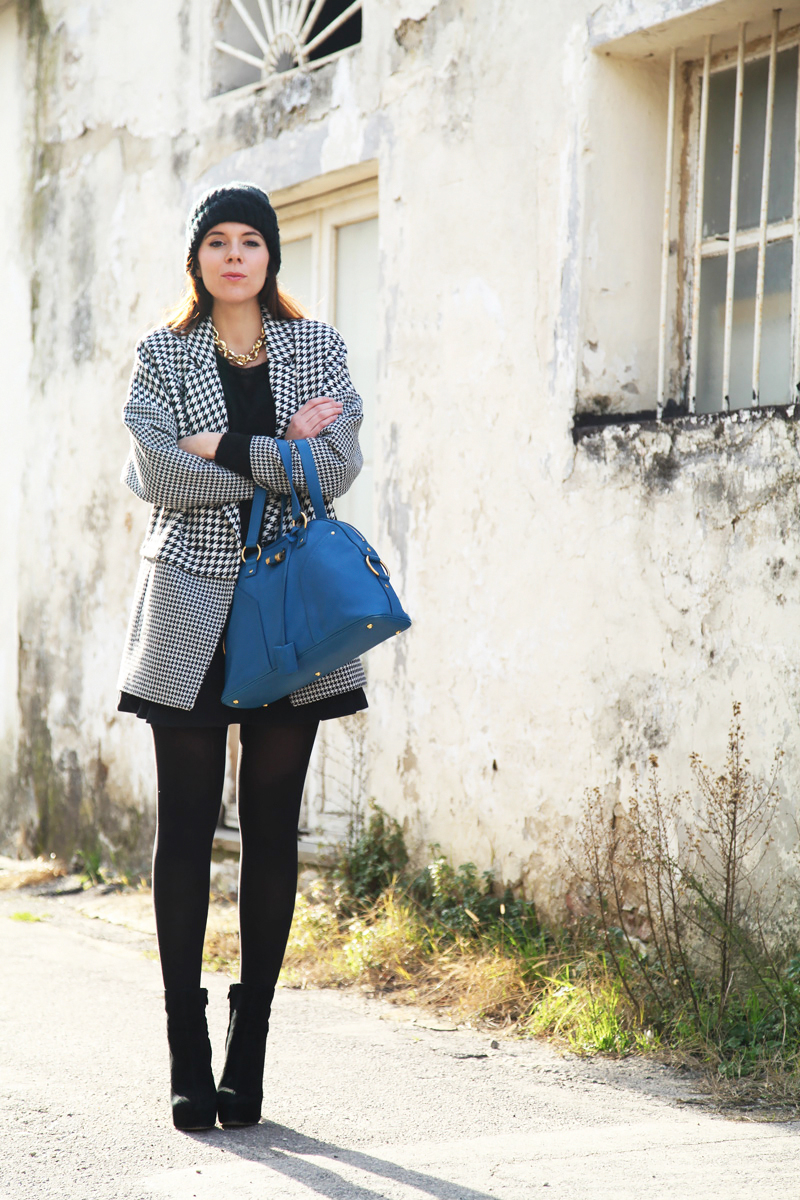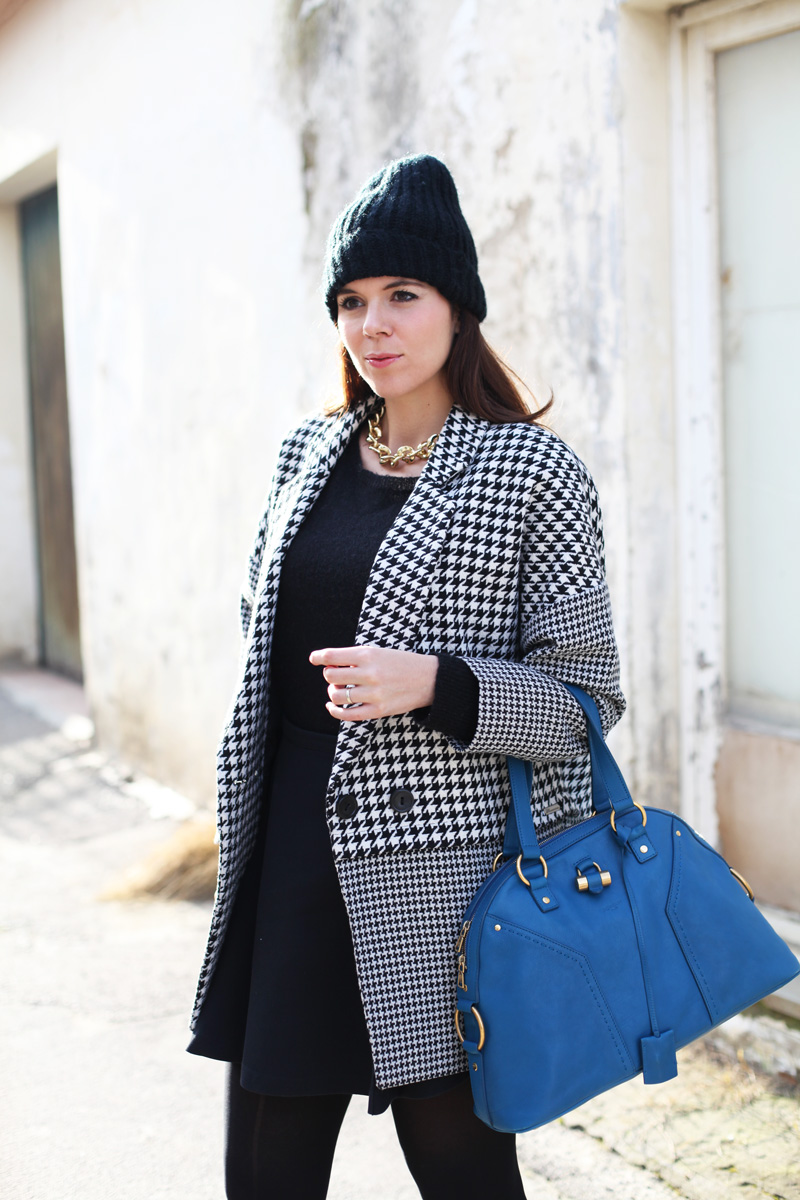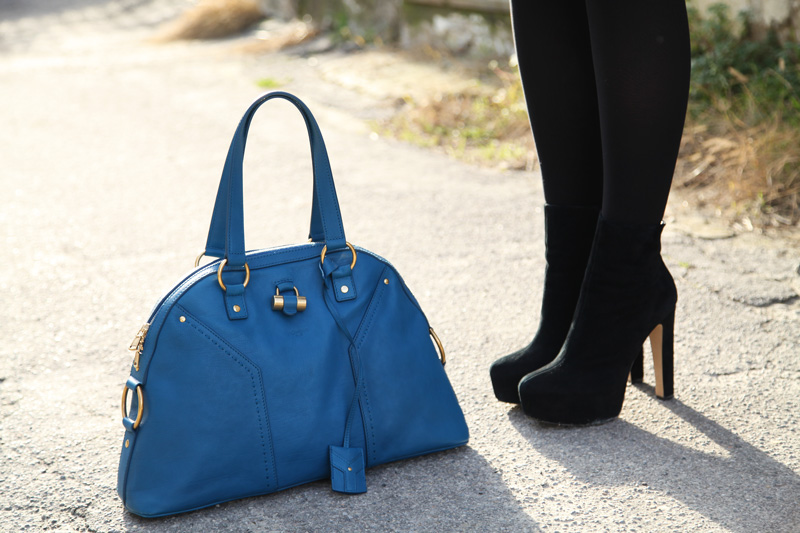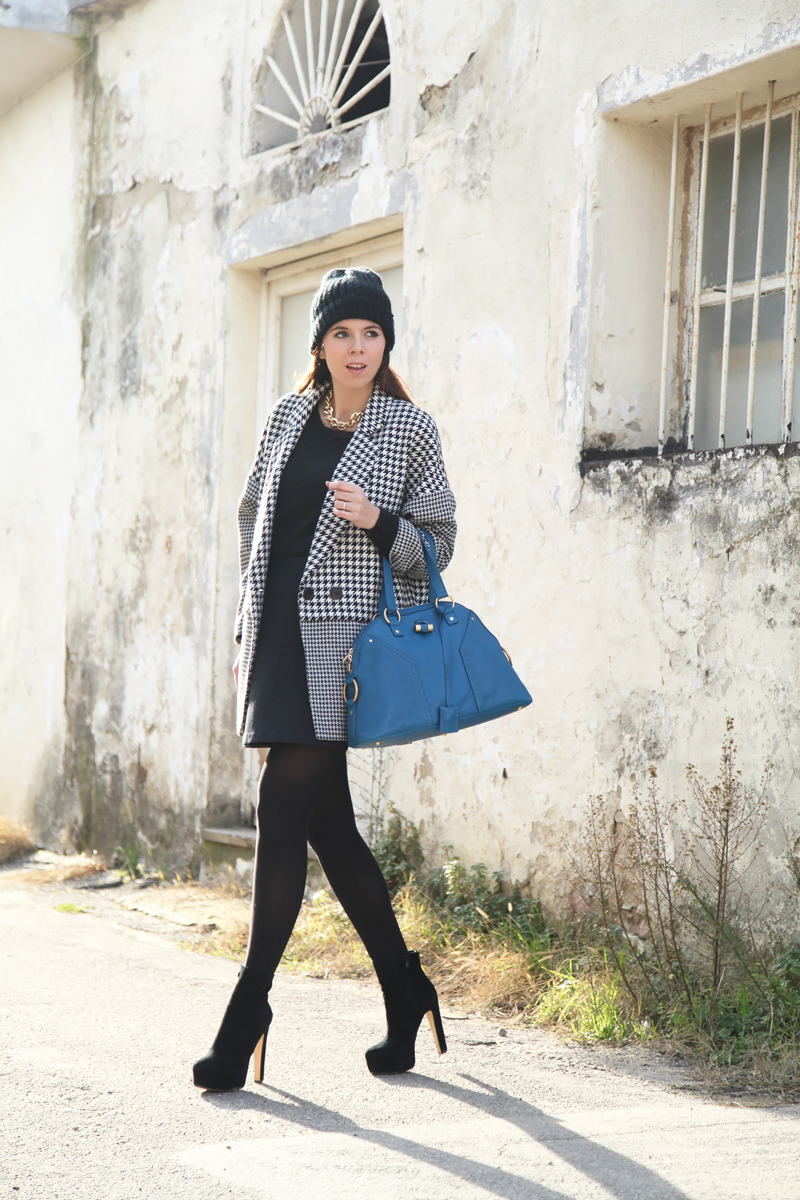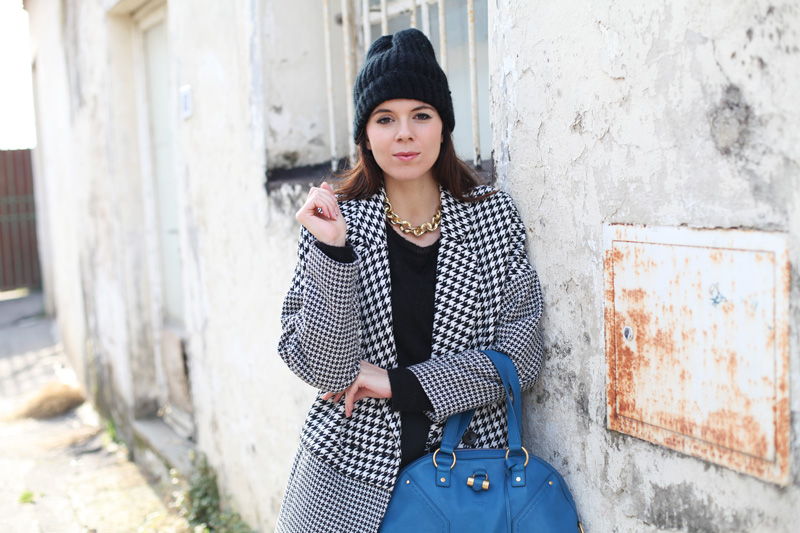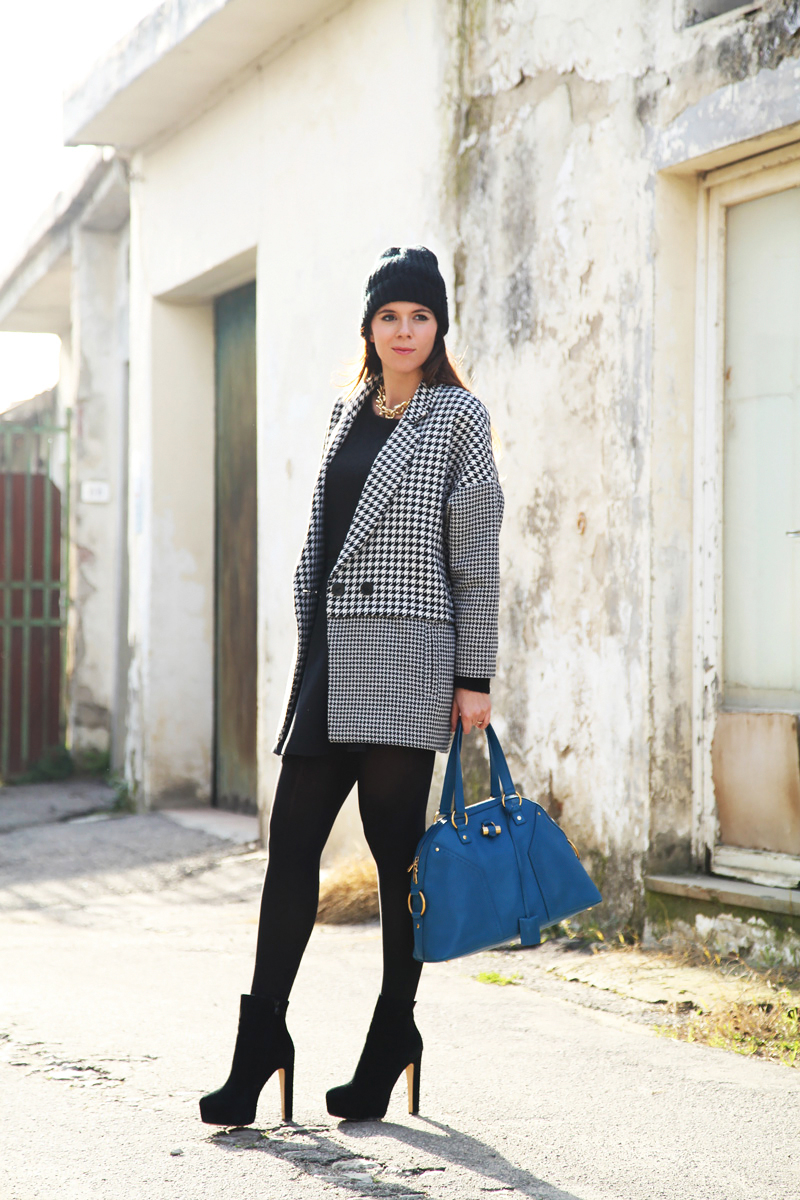 COAT: FORNARINA
BAG: YSL
SKIRT: PROJECT 149
HAT: PIMKIE
♥
Seguimi in diretta sui miei canali: INSTAGRAM (@ireneccloset) | TWITTER (@ireneccloset) | FACEBOOK
Condividi