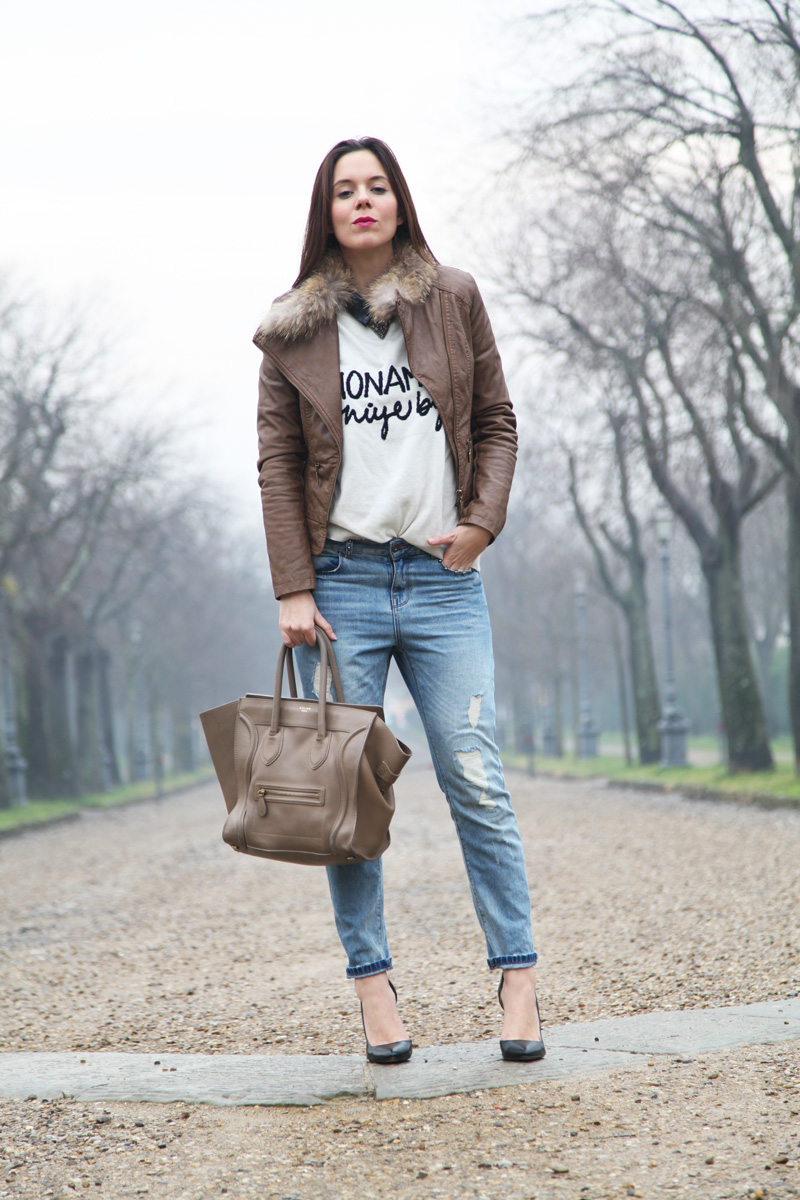 Pitti Uomo Firenze, una luce nuova ed un look sui toni del marrone
Pitti Uomo Firenze. Vi scrivo mentre finisco le ultime cose prima di buttarmi nella mischia di Pitti Uomo Firenze. Ah, quanto adoro i (pochissimi) eventi che si tengono nella mia città. Per me spostarmi a Milano ogni volta che si tiene un evento moda (praticamente ogni giorno) è impossibile sebbene il mio abbonamento Frecciarossa che in un ora e 45 minuti mi porta, nemmeno il tempo di aprire il PC e rispondere a qualche email. No, al momento, non ho in mente di trasferirmi nella capitale della moda (Sono troppo legata alla mia città e per di più le cose vanno talmente bene, anche grazie alle persone che mi aiutano con il mio lavoro su Milano, che non voglio rompere nessun tipo di equilibrio!). Però, lasciatemelo dire, Firenze quando ospita questi eventi si illumina di una luce nuova. Ovviamente i fiorentini hanno sempre da ridire: siamo un pochino gelosi della nostra città e il caos (sommato al caos turistico) non ci fa impazzire. Però yey, sai la comodità di partecipare ad un evento che hai sotto casa.. (Beh, questo c'è da dirlo, fortunate le bloggers milanesi!).
Prima di iniziare con la mia schedule da cardiopalmo di oggi vorrei farvi vedere l'outfit che ho indossato qualche giorno fa. Lo sapete che mi piace da morire indossare looks dal sapore maschile reinterpretati in chiave femminile, non è vero? Metti un paio di boyfriend (Che ho già indossato QUI e QUI), un maglione oversize, una giacca in pelle, un make up girlsh ed un paio di tacchi.. et voilà! Mi piace questo outfit, voi che ne dite? Kiss ci sentiamo da Pitti (Seguitemi live su Instagram @ireneccloset se vi va!).
♥
I'm writing you while ending last details before to start today Pitti Uomo in Florence. Oh yes, how much I love the (few) events that take place in Florence, my city. Every event take place in Milan (almost every day) and it's impossibile to me to enjoy everyone of them (even if my Frecciarossa train is super fast!). No, for the moment I don't think to move to Milan (Florence is too beautiful and thanks to people who represent me in Milan things are going very super well even from here!). But, let me say this, when Florence organize those kinda events it becomes more beutiful than usual! Before to start my Pitti day I would like to show you the look I was wearing some days ago. You know, I love to wear men style looks combined with feminine touches. What do you think about this outfit? Kiss kiss!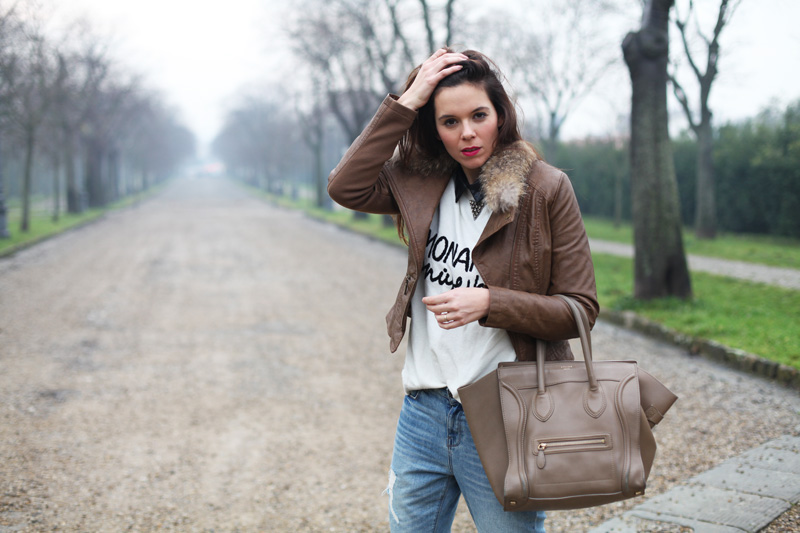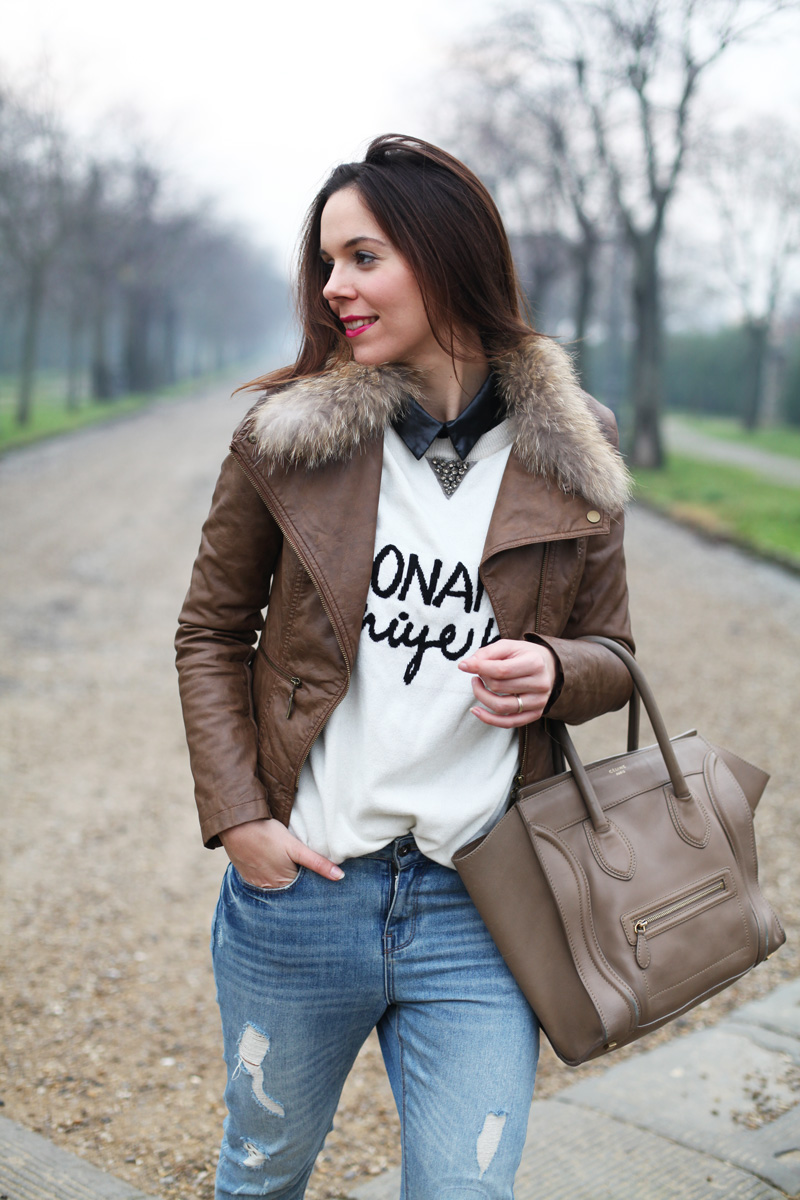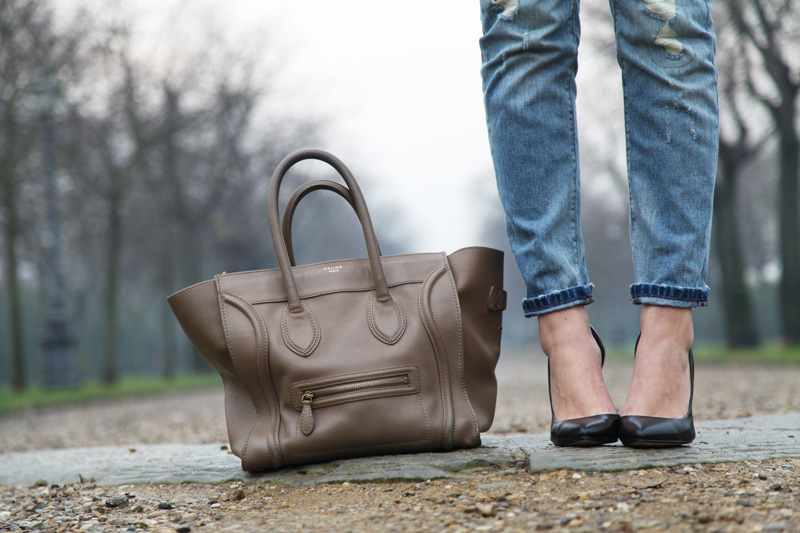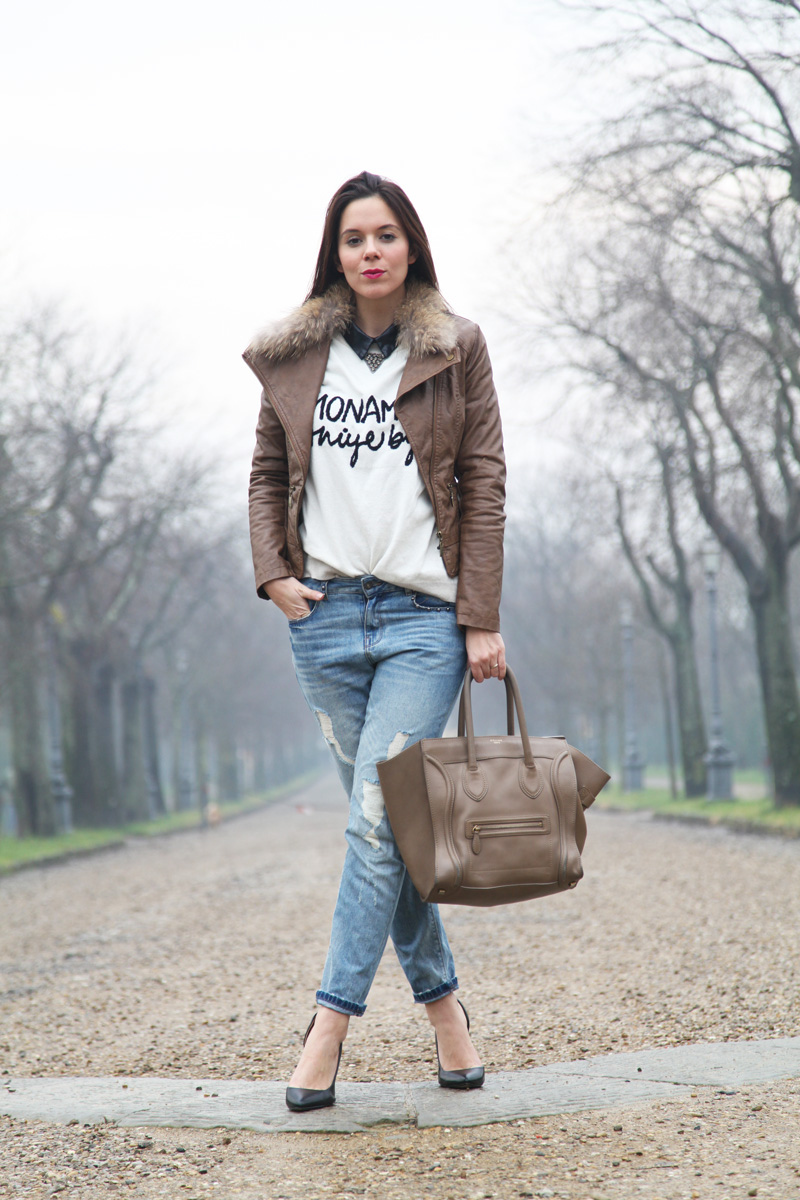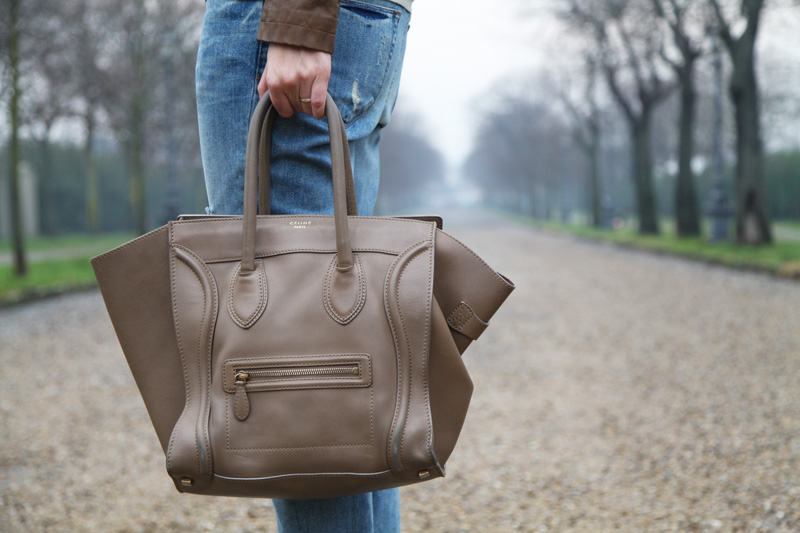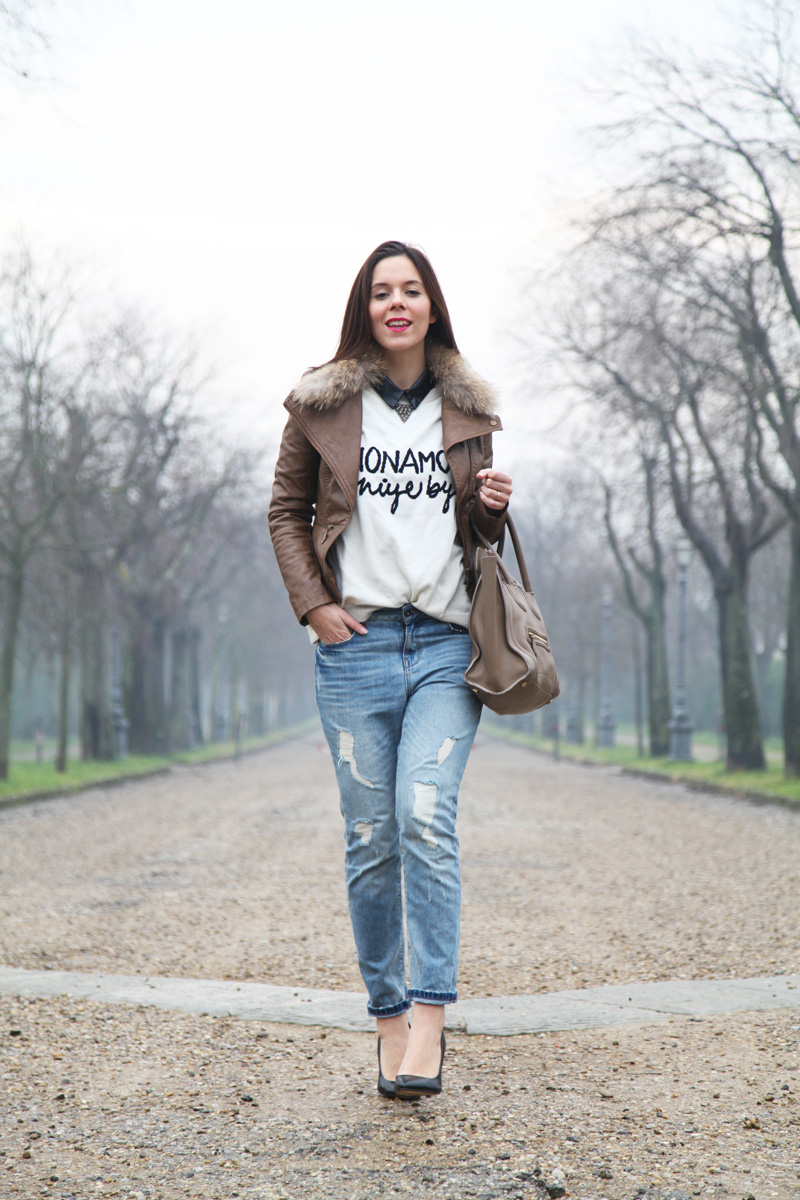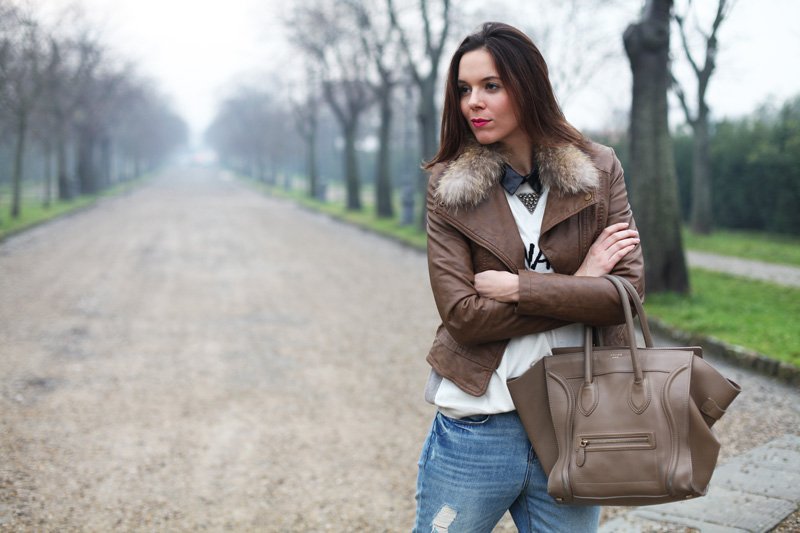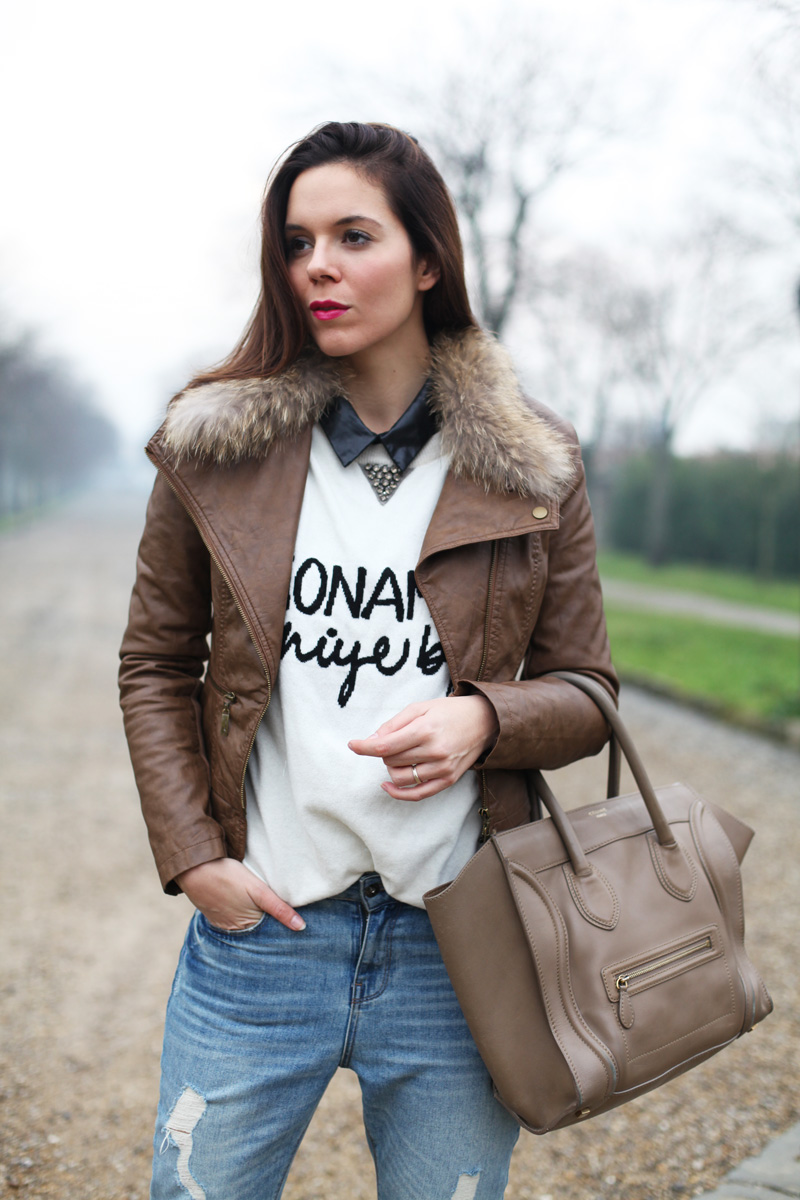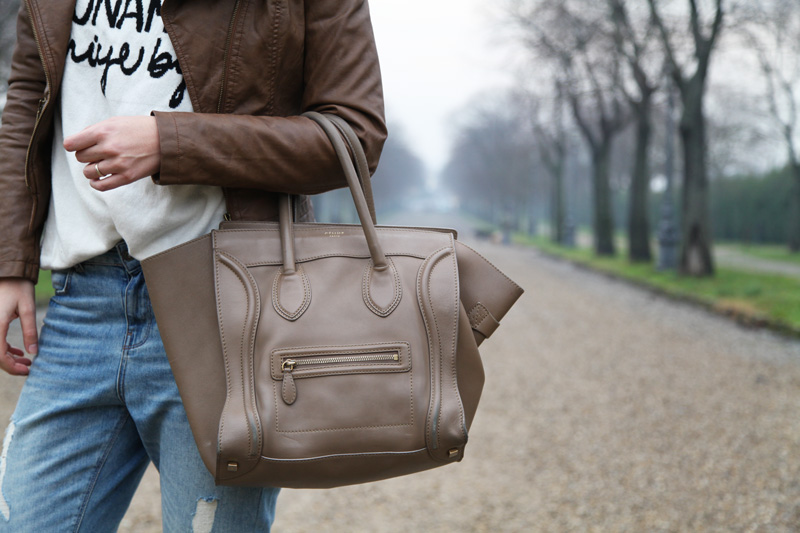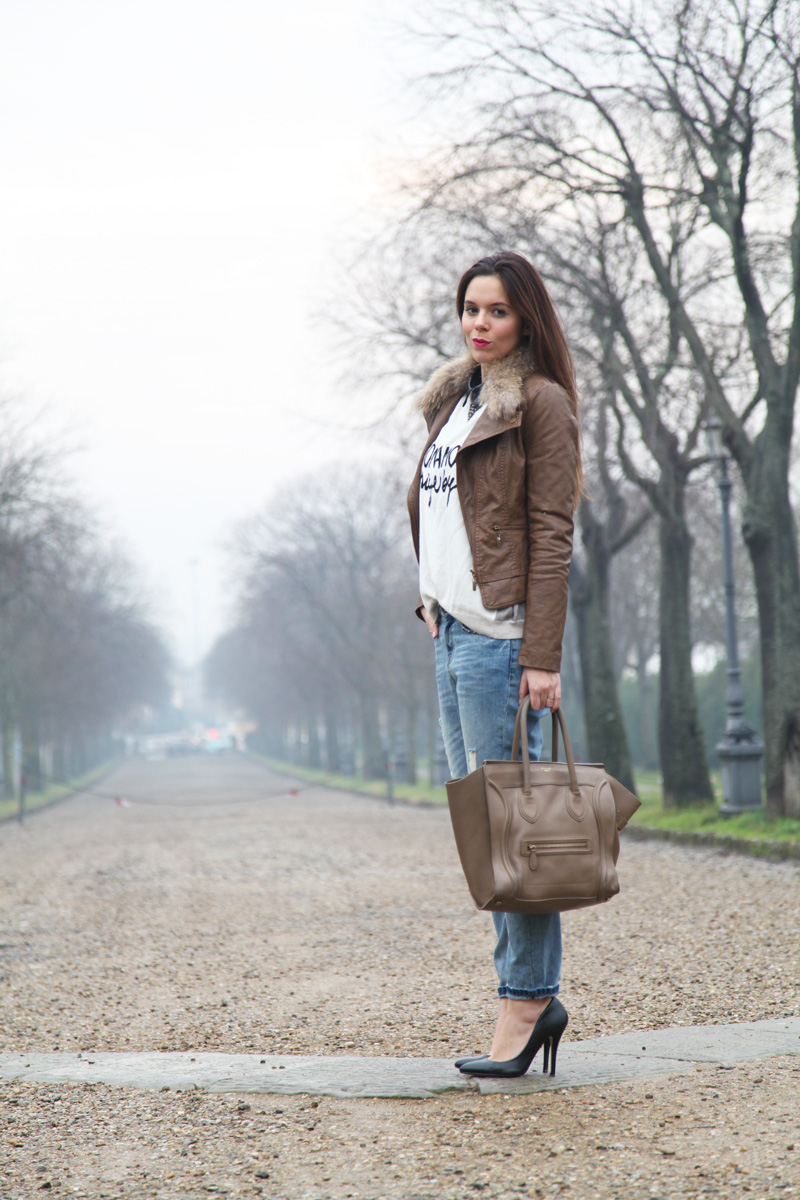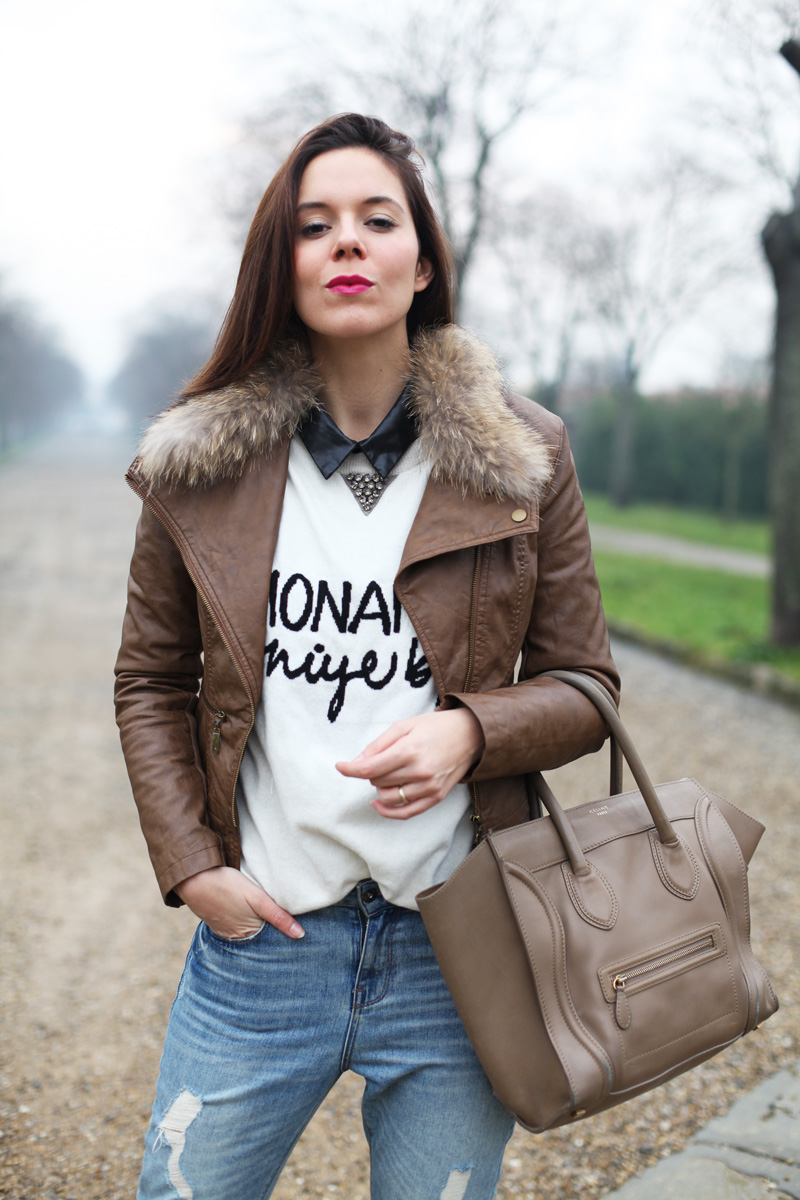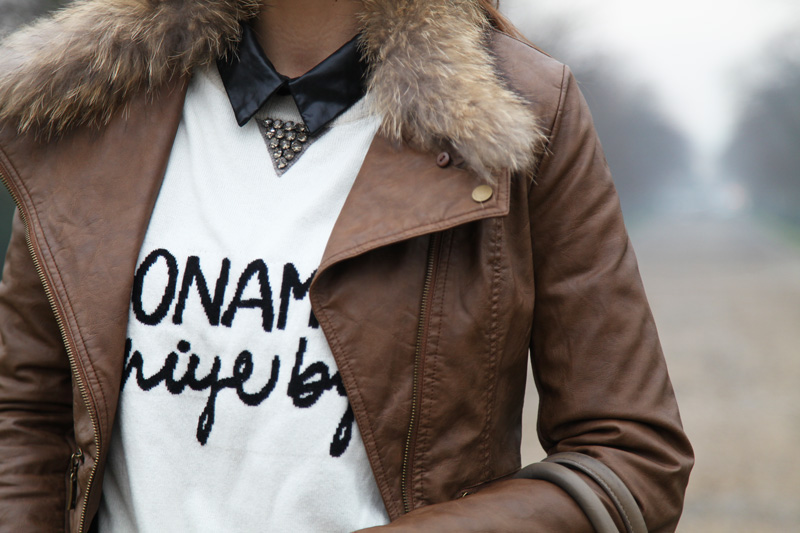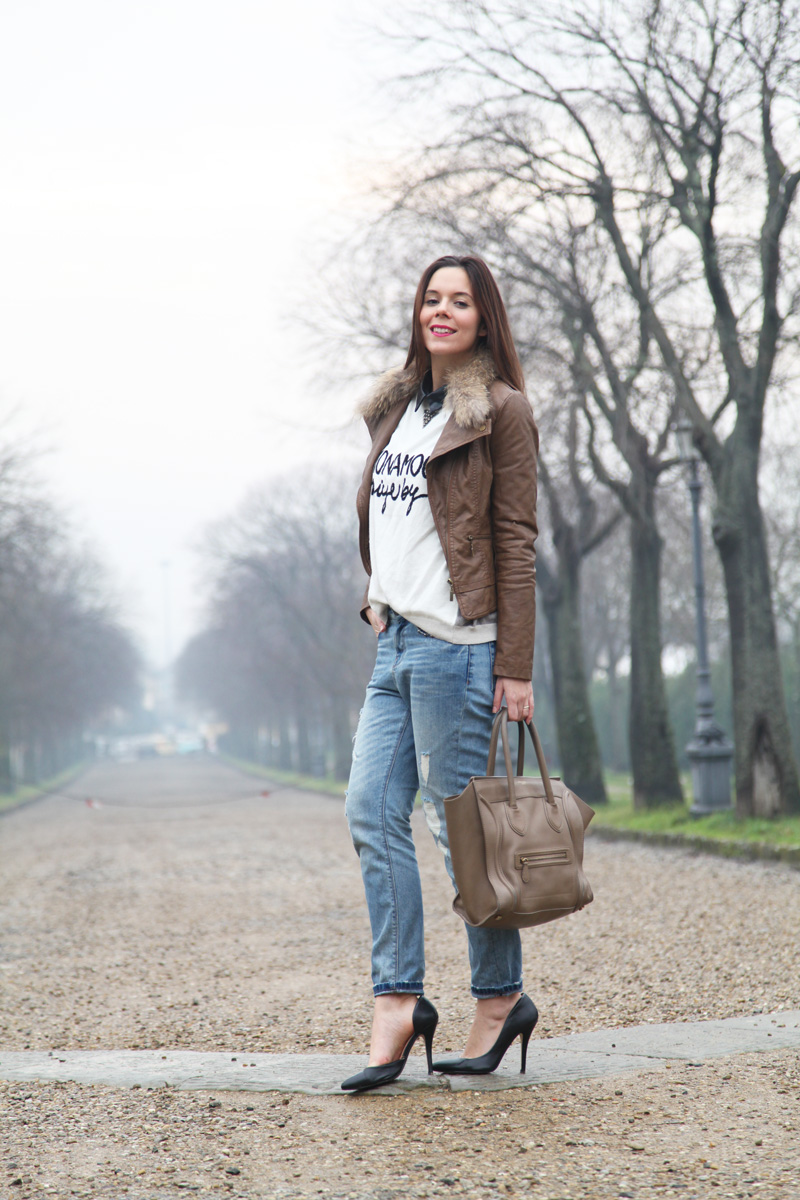 JACKET: MOTIVI
SWEATER: ANIYE BY
SHOES: PIMKIE
BAG: CELINE
MAKE UP: CHANEL + LAURA MERCIER LIPSTICK
♥
Seguimi in diretta sui miei canali: INSTAGRAM (@ireneccloset) | TWITTER (@ireneccloset) | FACEBOOK
Condividi