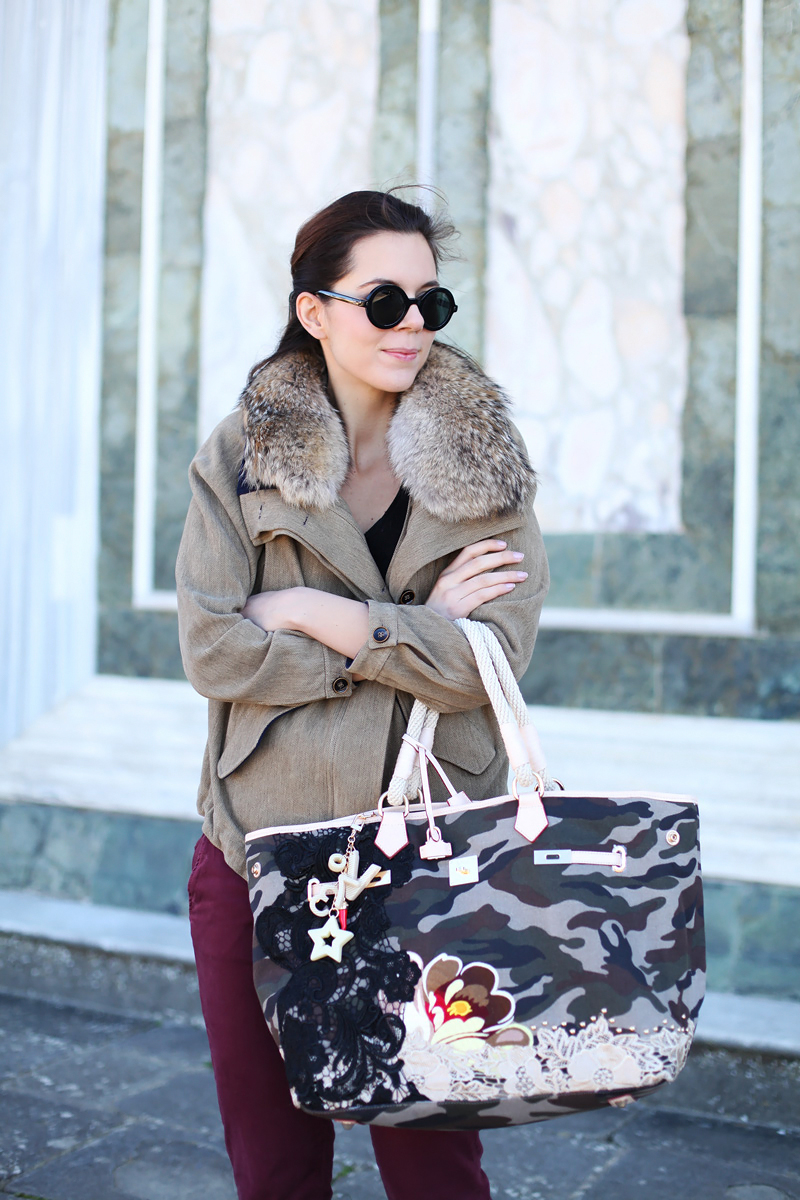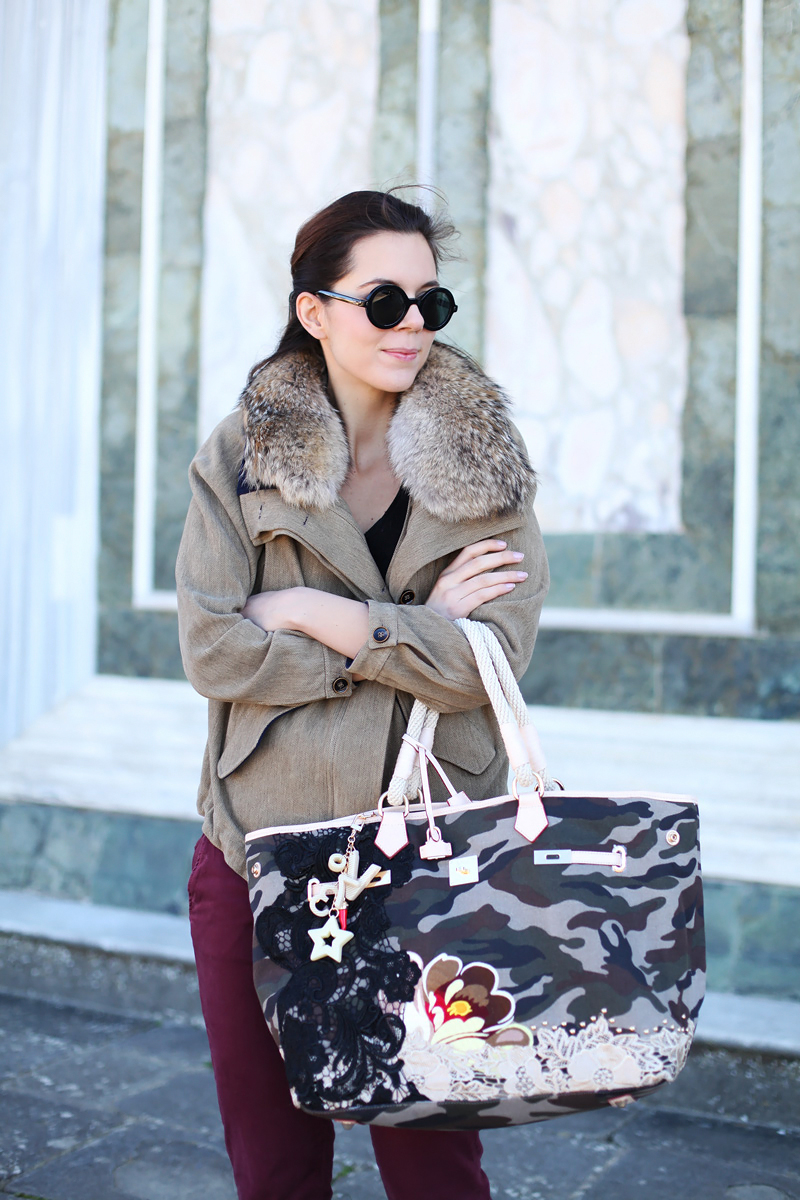 V°73, una borsa gigante con la voglia di camouflage – chic
V°73. Ci sono giornate come quella di ieri nelle quali una borsa non ti basta per contenere tutto il tuo mondo. Altro che mini bags (TI RICORDI?). Prima tappa, commissioni mattutine. Seconda tappa la palestra (LEGGI QUI COME MI VESTO ABITUALMENTE…) per poi passare direttamente al pranzo e a due appuntamenti di lavoro prima di tornare al pc nella tua tana (Come vi dicevo qualche giorno fa..). Questo vuol dire milleecinquecento cose da mettere in borsa, prime tra tutte… le scarpe di ricambio naturalmente (Mica posso camminare con questi meravigliosi trampoli tutto il giorno, vero?!). Bene, come fare a conciliare tutto? Ci vuole una borsa GIGANTE, una di quelle borse che quando la svuoti a sera ci trovi un intero mondo accumulato durante la giornata che quando la apri diventa quasi Natale (Vedi: giornali, cartelle stampa, buste, ombrelli ripiegabili e pacchi presi alla posta..). Così oggi mi vedete con una borsa mega che adoro: pratica ma veramente originale, anche perchè ha una perfezione nei dettagli che mi piace molto! Questa è di V°73 (Potete vedere tutta la collezione QUI). Nonostante il freddo che sta arrivando (anche se in realtà se la notte si gela letteralmente per ora durante il giorno siamo molto fortunati), le giornate sono in parte soleggiate in modo meraviglioso e finalmente ho potuto tirare di nuovo fuori i miei occhiali da sole  (QUI I MIEI PREFERITI). Ed io non posso esssere che contenta!! Ragazze, domani finalmente arrivano tutte le foto da Parigi (VEDI DI CHE STO PARLANDO QUI). Rimanete connesse!! Aspetto le vostre opinioni: borsa grande sì o no?
♥
There are days like yesterday in which a bag is not enough to hold all your world. And I'm not talking about mini bags (DO YOU REMEMBER?). First stop, morning errands. Second stage the gym (READ HERE HOW I USUALLY DRESS) and then… lunch and two working meetings before returning to the pc (As I said a few days ago …). This means onethousandandahalf things to be put in your bag, first of all … naturally comfortable shoes. Well, how do you balance it all? It takes a GIANT bag, one of those bags that when you empty at night there is a whole world accumulated during the day  (See: newspapers, folders, printing, envelopes, umbrellas..). So today you are going to see me with a mega bag that I love: practical but also very original, because it has a perfection in the details that I like very much! This is V°73 (you can see the entire collection HERE). Despite the cold weather that's coming, those sunny days are so wonderful and I could finally pull back off my sunglasses (my favorites). And I can't be that happy! And girls, tomorrow all photos from Paris are going to come (SEE what I'M TALKING ABOUT HERE). Stay tuned!! I Expect your opinions: Giant bag Yes or no?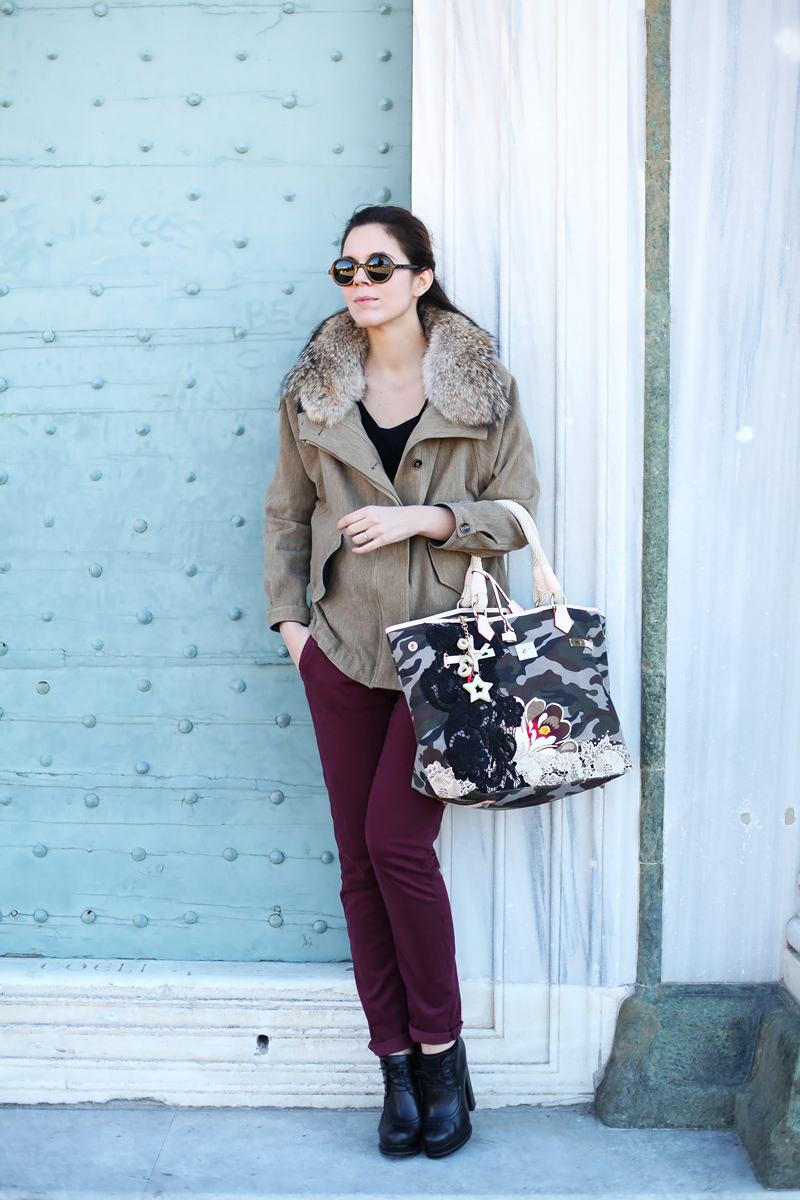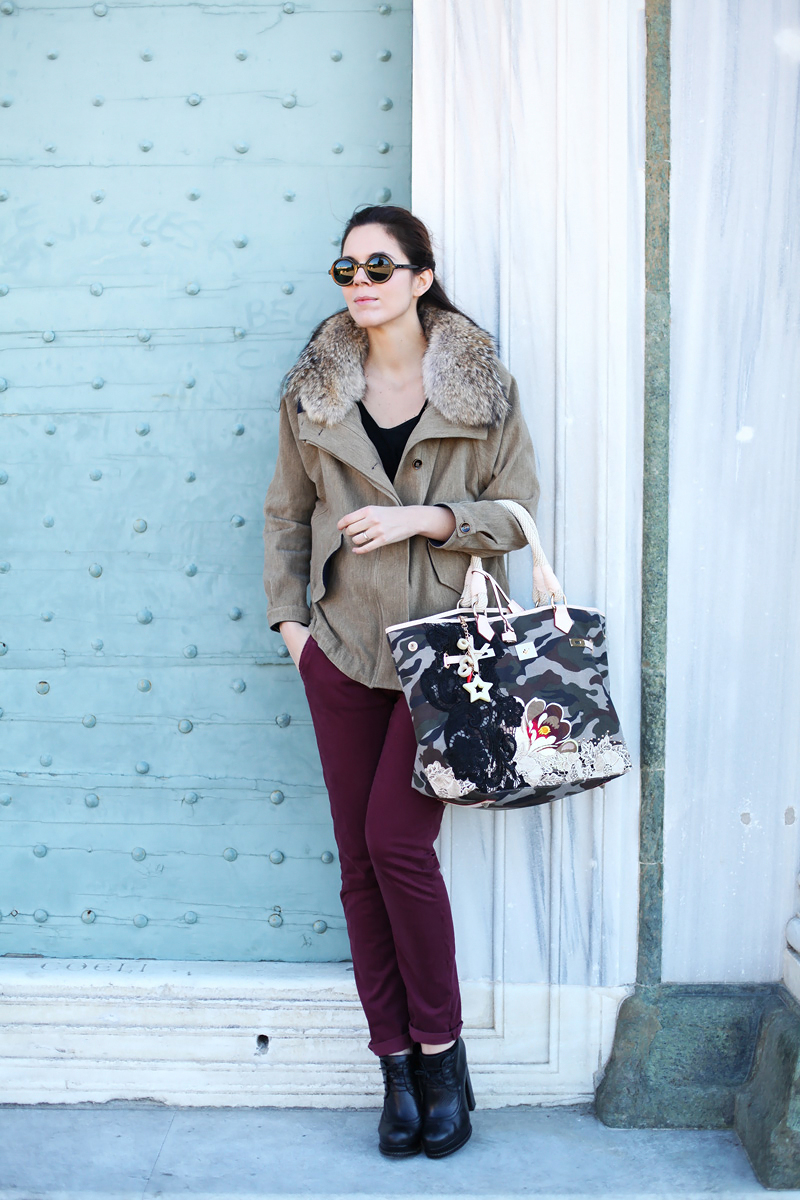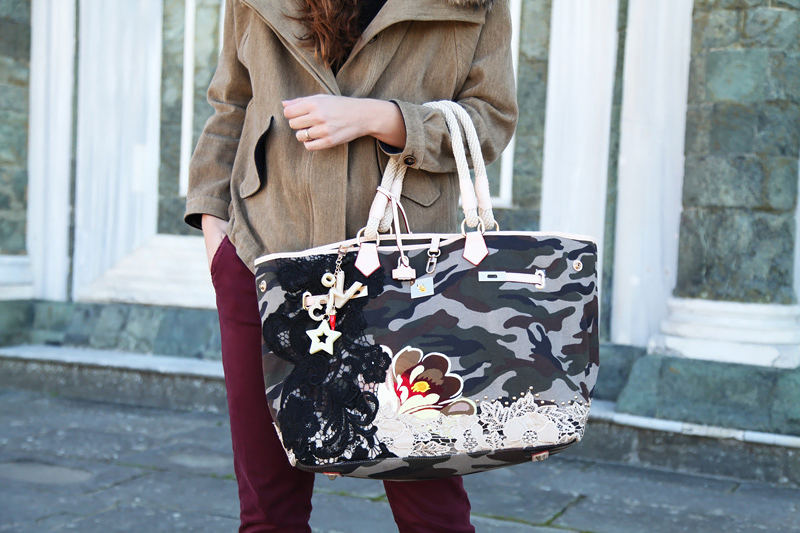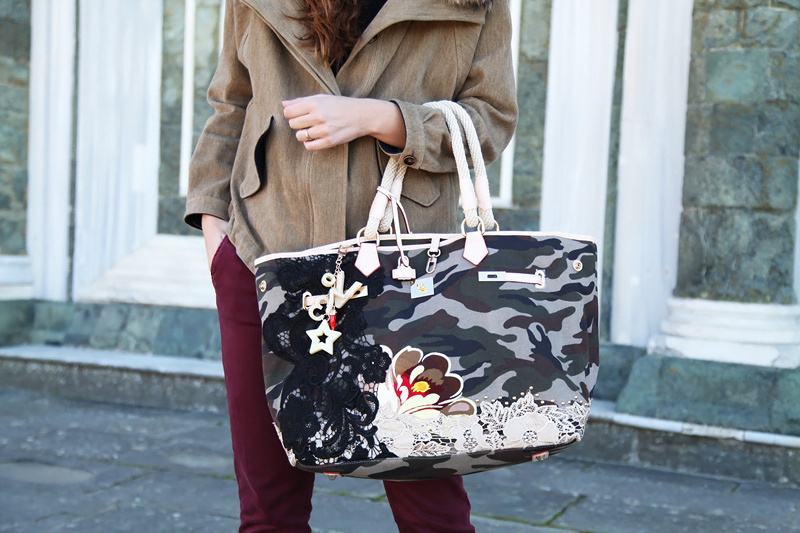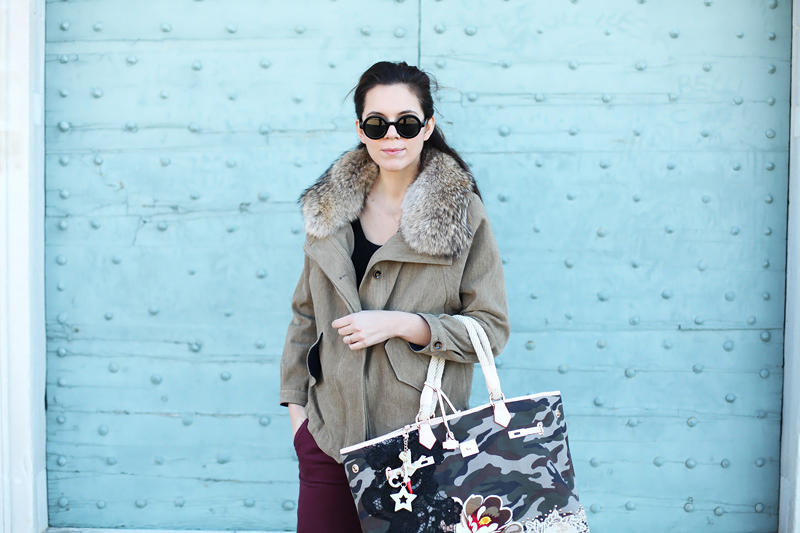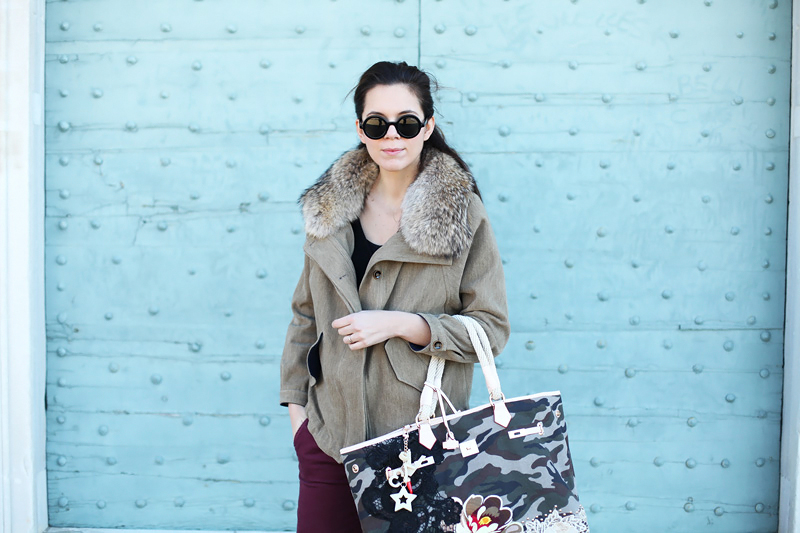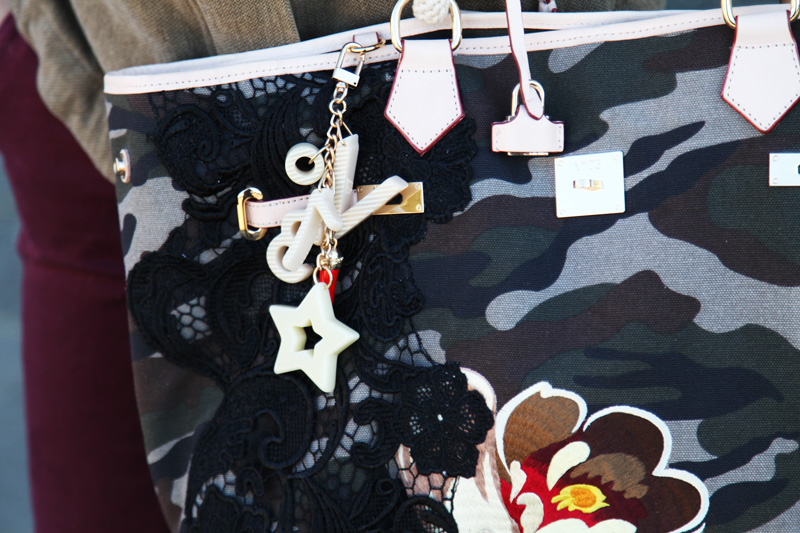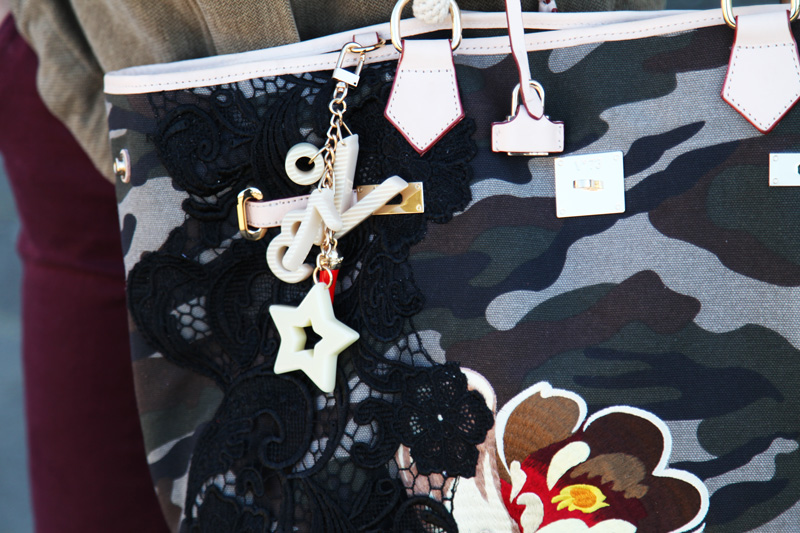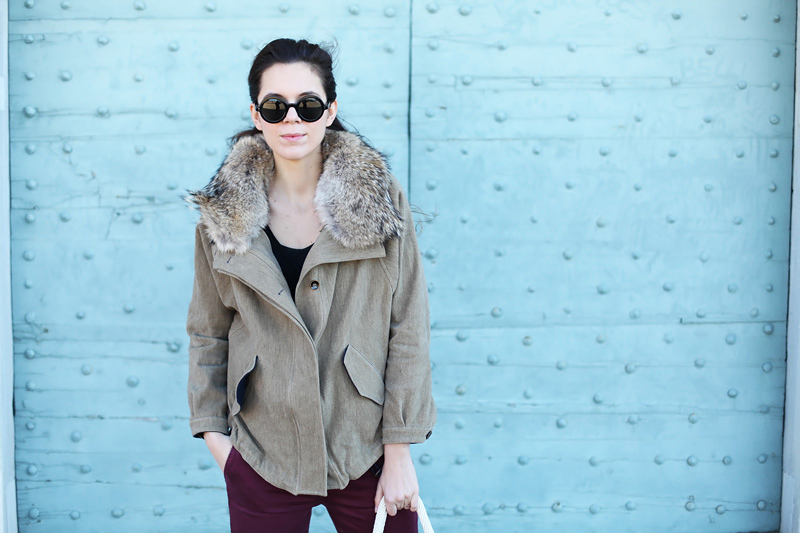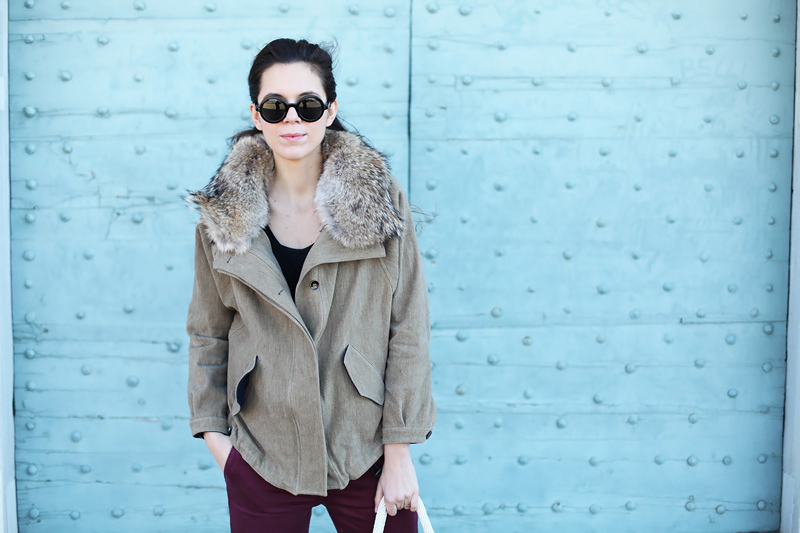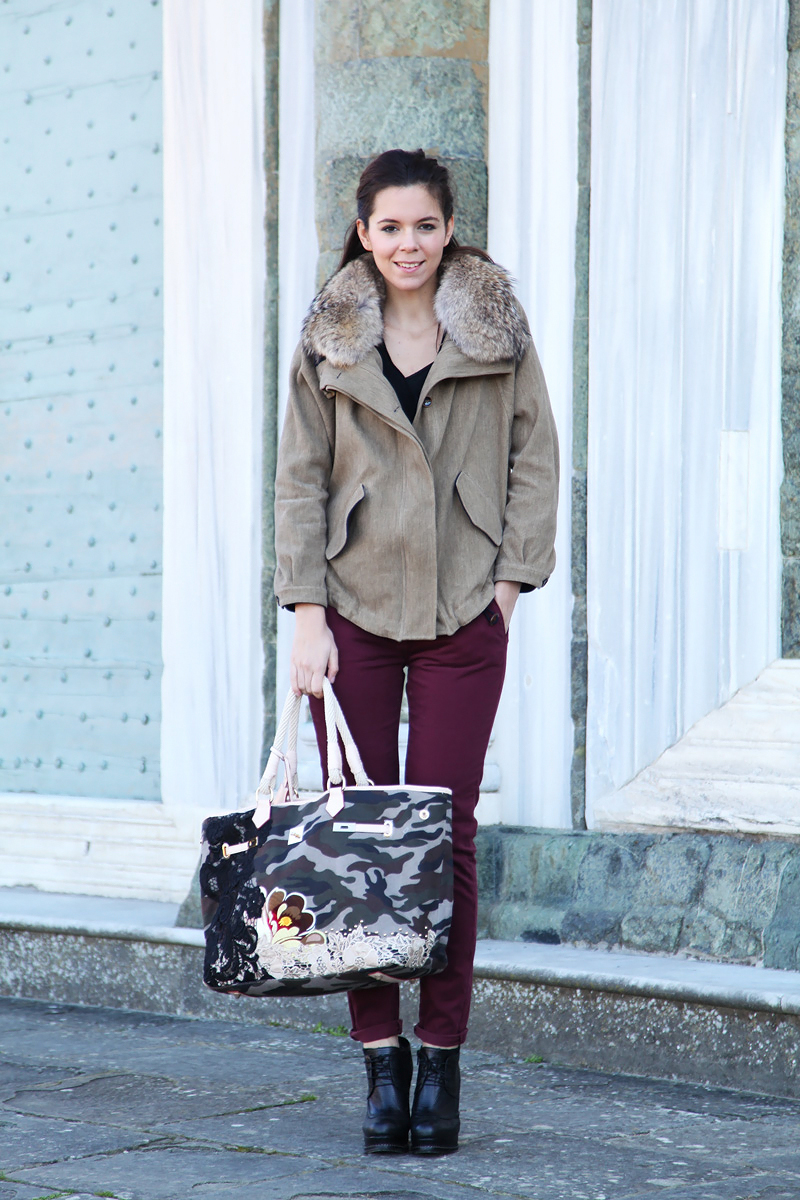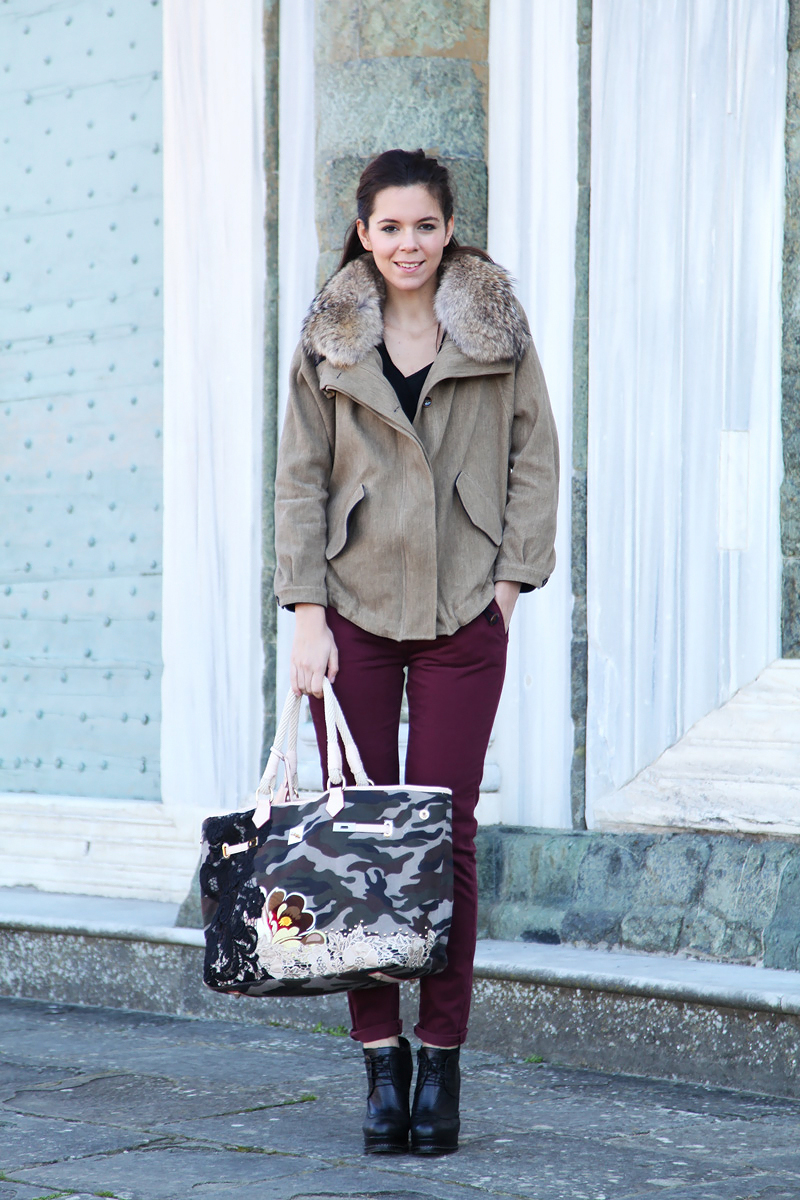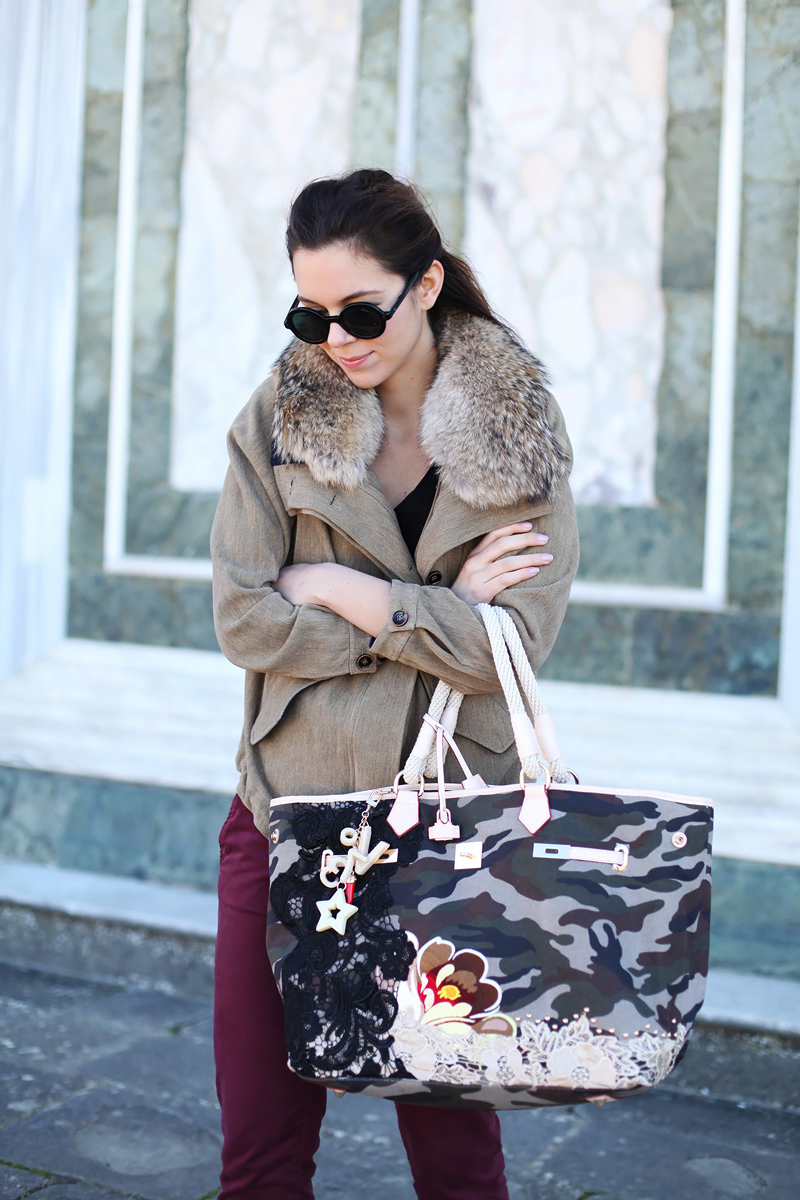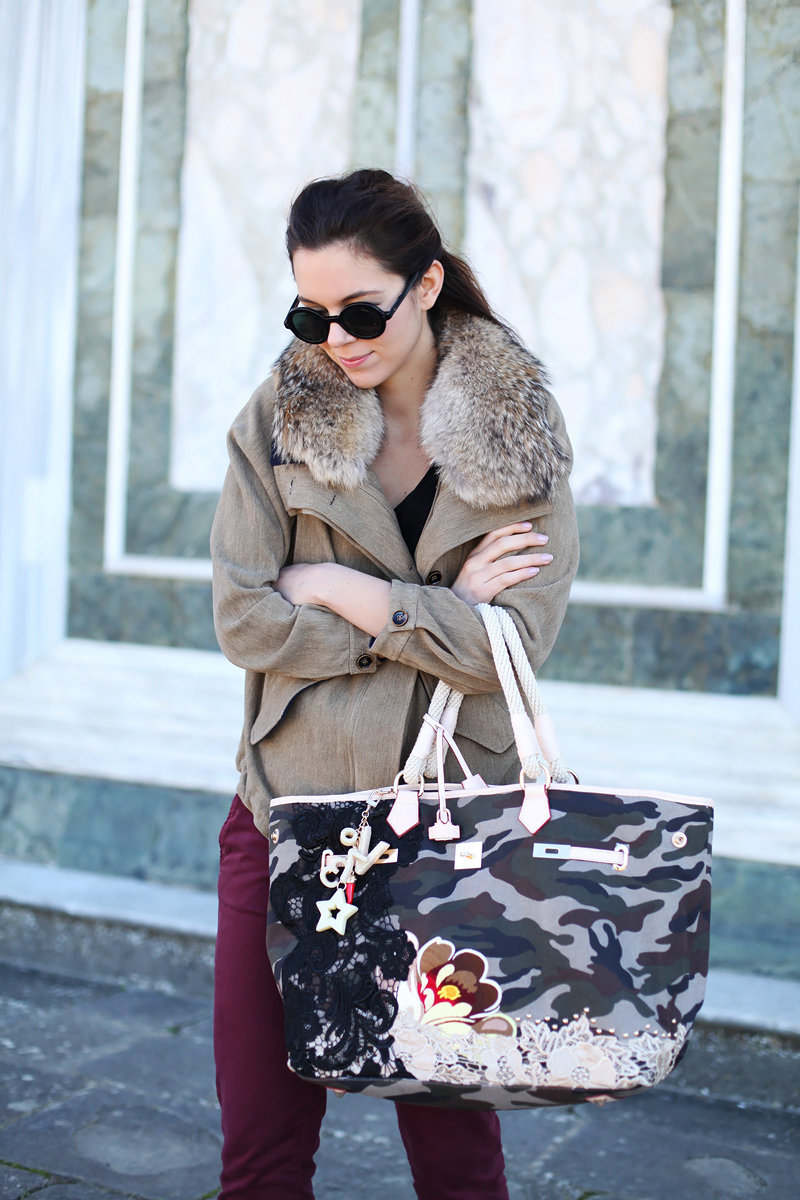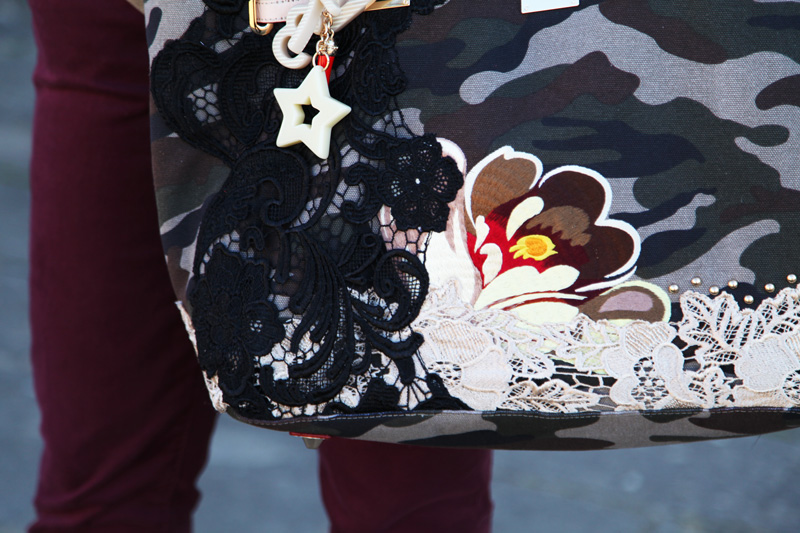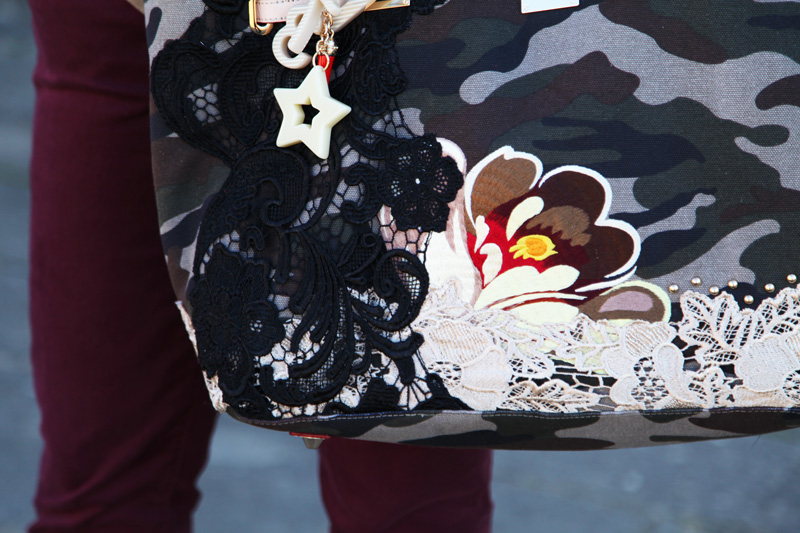 BAG: V°73 (ACQUISTALA QUI o VEDI TUTTA LA COLLEZIONE QUI)
ECOFUR COAT: OLD
SUNGLASSES: EMPORIO ARMANI
MAKE UP: DIOR
♥
21 BORSE MODA PER L'AUTUNNO INVERNO 2014
MINI BAGS: CONSIGLI PER L'USO!
♥
MY FACEBOOK | MY INSTAGRAM | MY TWITTER
Condividi