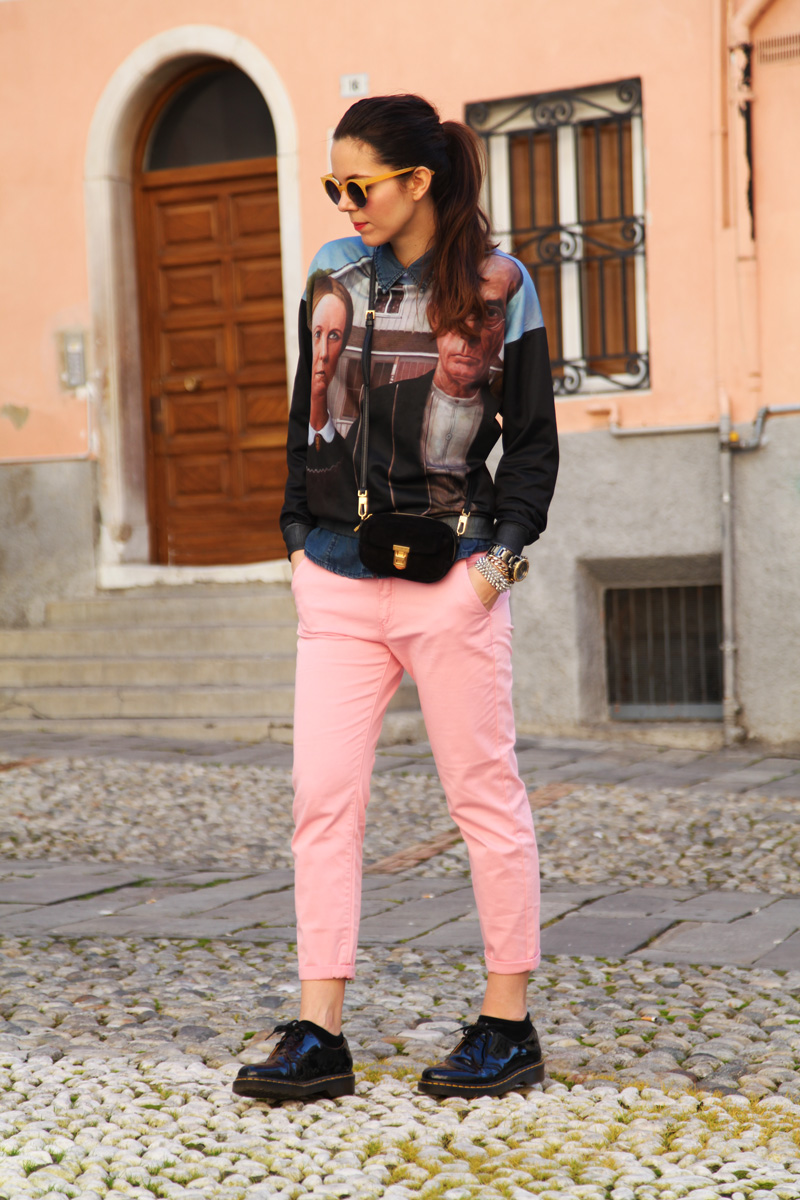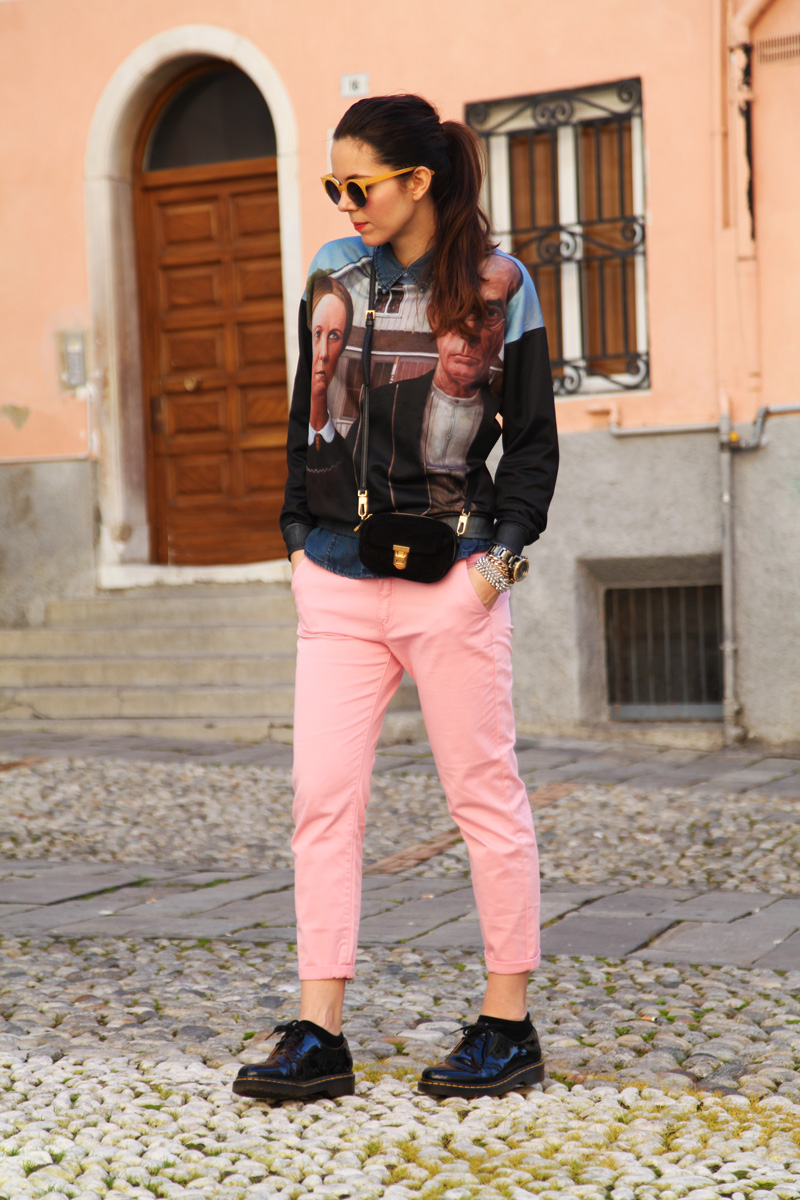 Abiti dipinti: quando l'arte si stampa sui vestiti (Ed io sono fan!)
Abiti dipinti. Avere facce e faccione su vestiti è un must ormai (Vedi Prada). E' must se questi volti sono volti dipinti e stampati sugli abiti: una sorta di "manifesto della moda", insomma. Questa tendenza ormai in me è abbastanza assodata :D Da qualche anno infatti "sono fan" di abiti, maglie e gonne che abbiano stampati dipinti famosissimi. Prima è stata la volta della gonna poi, poco dopo, quella dell'abito con un doppio volto.
Nel look di oggi invece ho indossato una felpa decisamente particolare: a Sanremo, durante la cena, il nostro tavolo di 11 persone si è messo su google a cercare il nome dell'autore del dipinto, creando una specie di gara al dito più veloce (che poi è Grant Wood – American Gothic). Beh, direi che è un metodo alternativo per far circolare l'arte, no? :) Ok, non è decisamente facile trovare questi capi, devo dire (Potete trovare qualcosa magari QUI) però la ricerca ne vale sicuramente la pena. Io ho deciso così di indossare questa felpa con un paio di Dr.Martens (NE POTETE COMPRARE DI ASSURDE QUI) abbinando poi un paio di pantaloni boyfriend rosa pastello (PUOI COMPRARNE DI SIMILISSIMI QUI). Beh, che ne dite di questo look? Aspetto curiosa le vostre idee! Un abbraccio a tutte!
P.S. Se non sapete più come indossare le vostre Dr.Martens, alte o basse che siano, beh, leggete QUI!
♥
I have to tell you. Faces are the new must have. They have to be printed on sweaters, dresses or skirts. Prada docet, isn't it? I love this trend! I started my "faces collection" when I have bought an amazing printed skirt and, some months after a gorgeous faces dress. Today I'm wearing a really unique sweater: during the dinner 11 people started to google to search the title of this painting (Grant Wood – American Gothic). It's a new and great way to talk about art, isn't it? Ok it's not really easy to find those clothes, I have to say! I decided to wear this sweater with a pair of Dr.Martens, pink boyfriend jeans. What do you think about this look? Waiting for your ideas! A big hug :)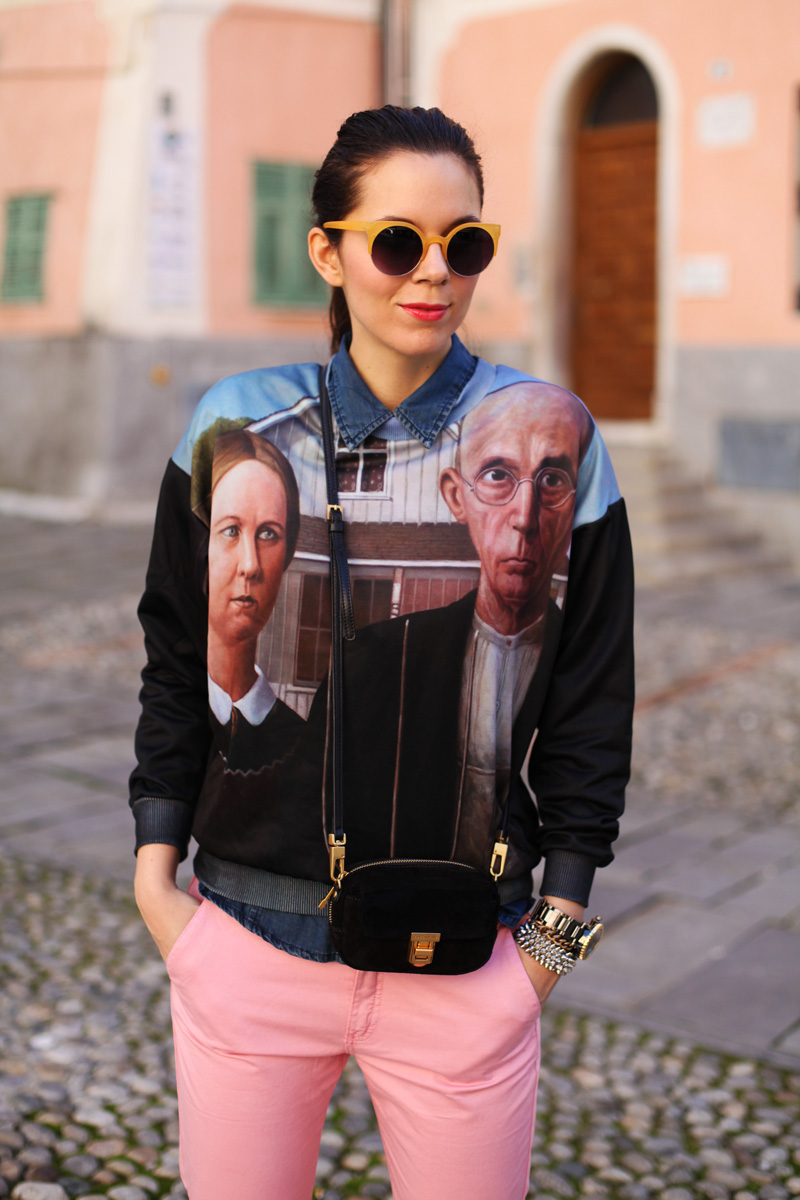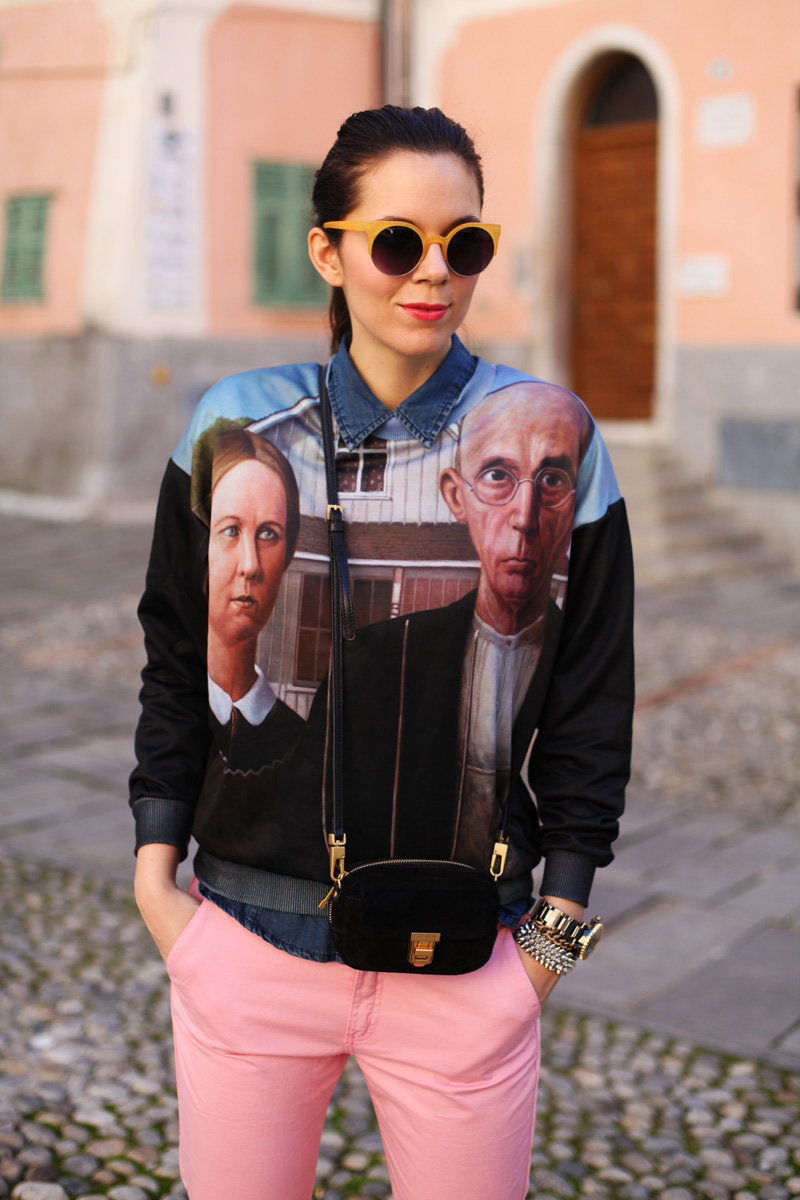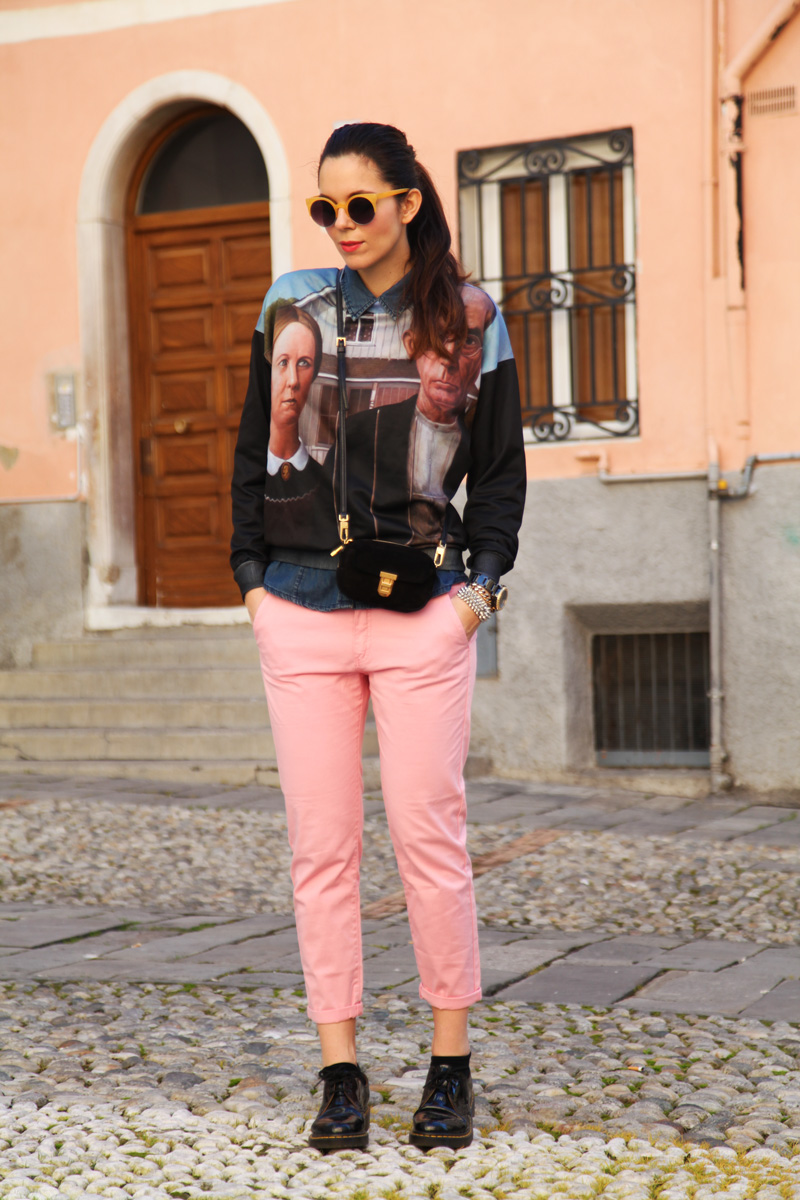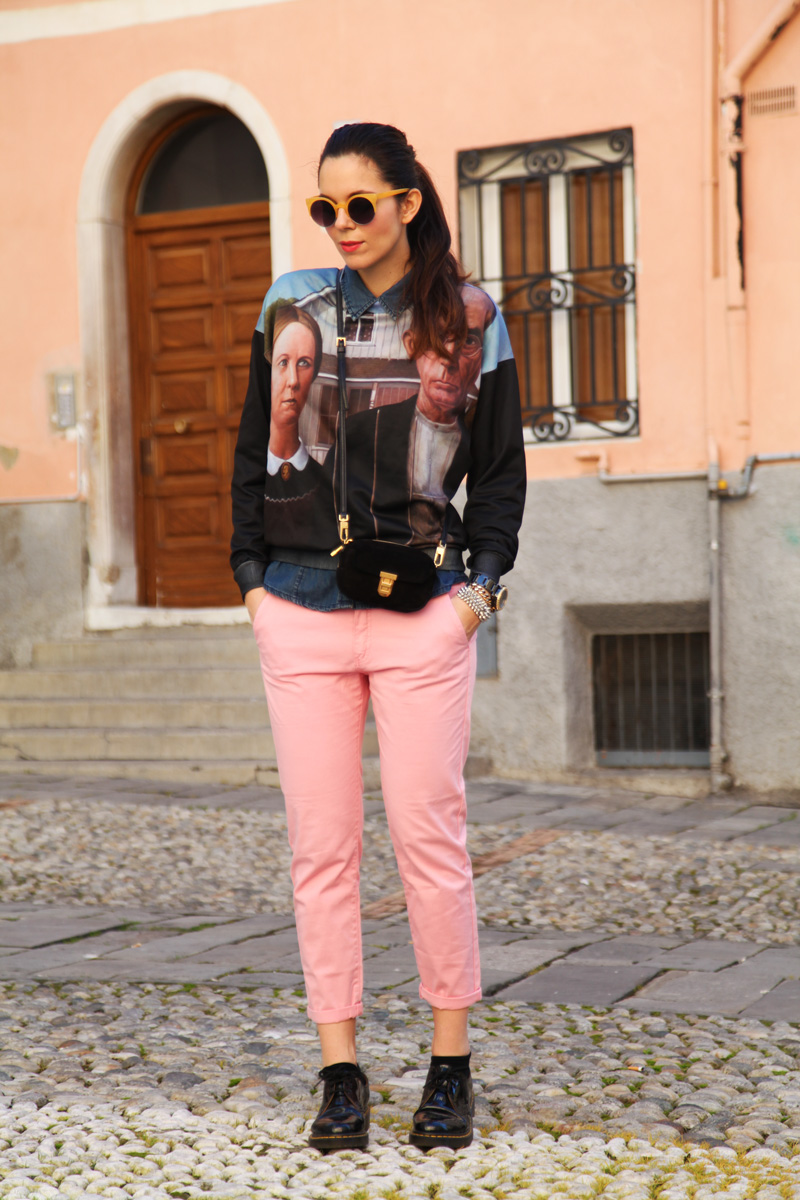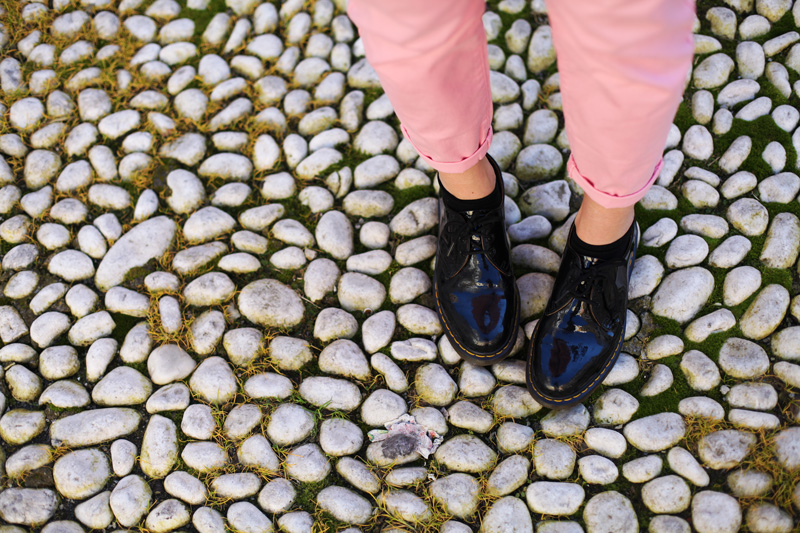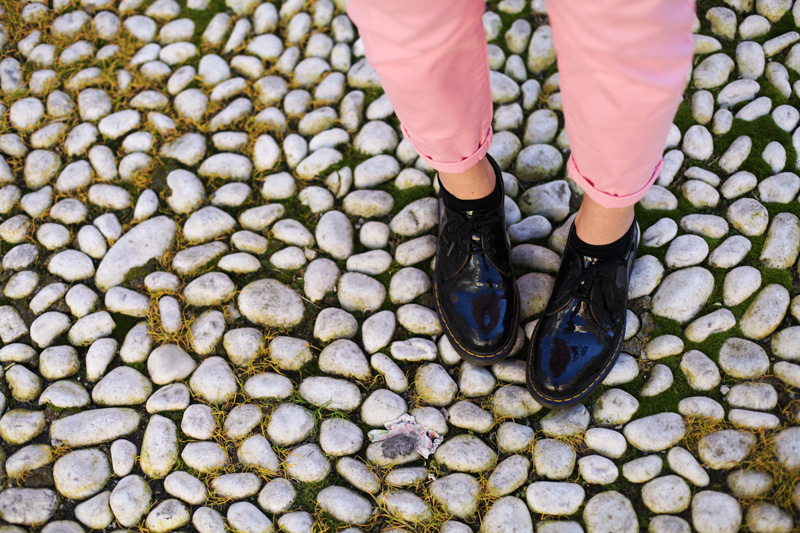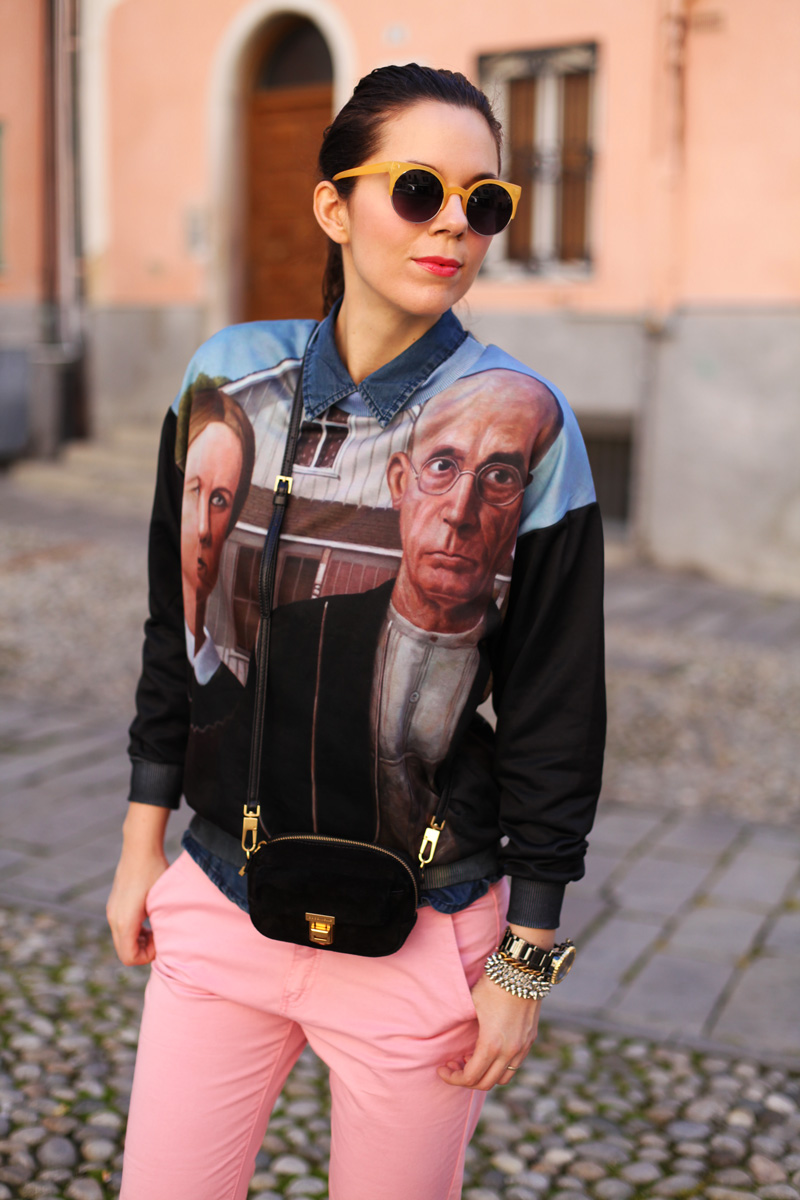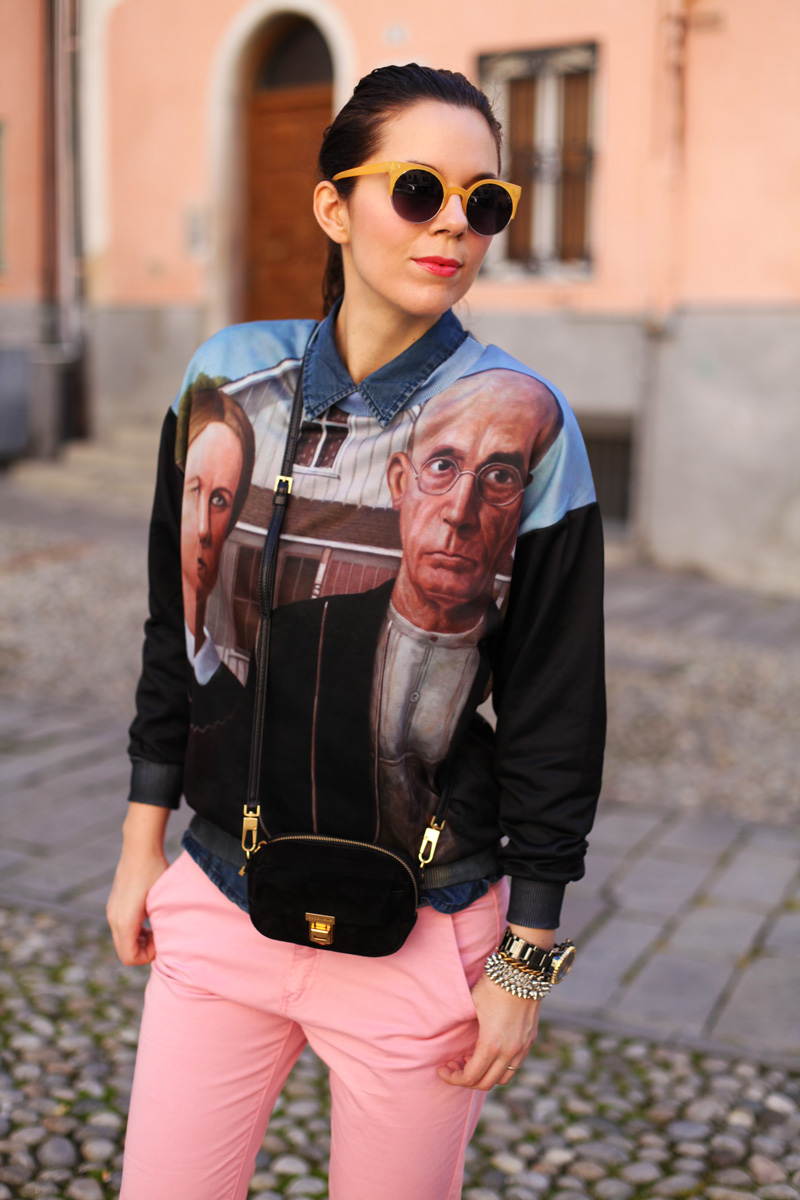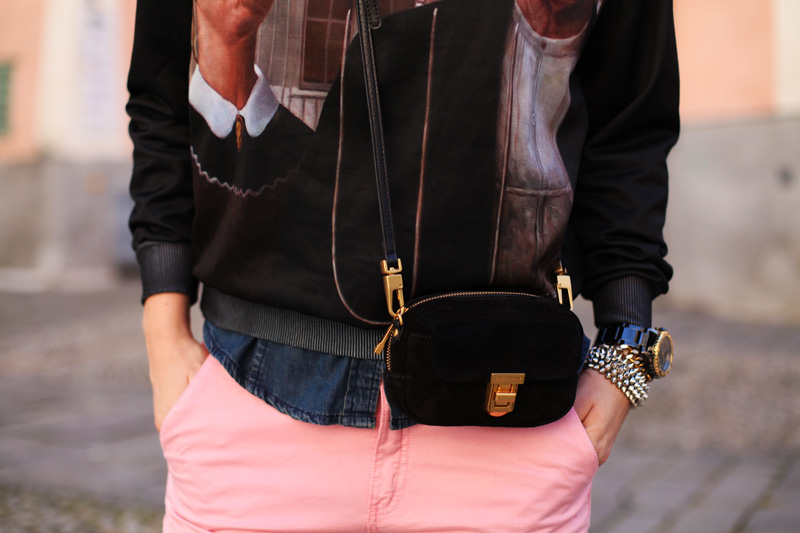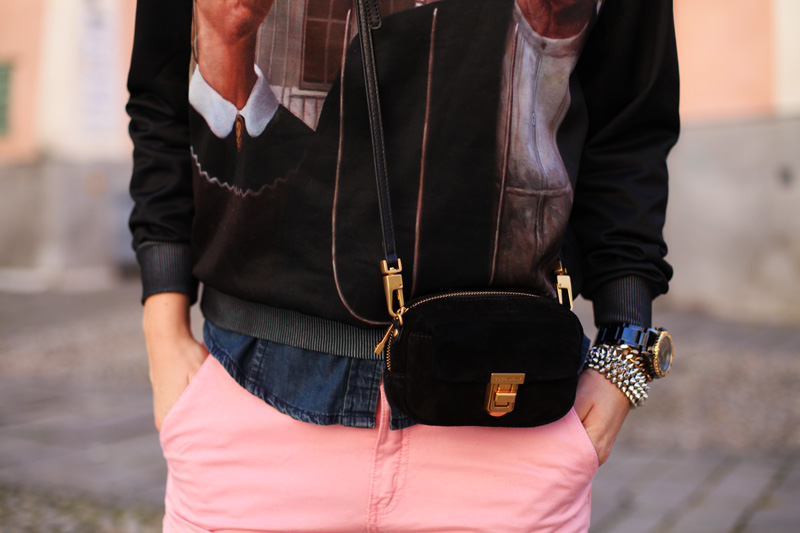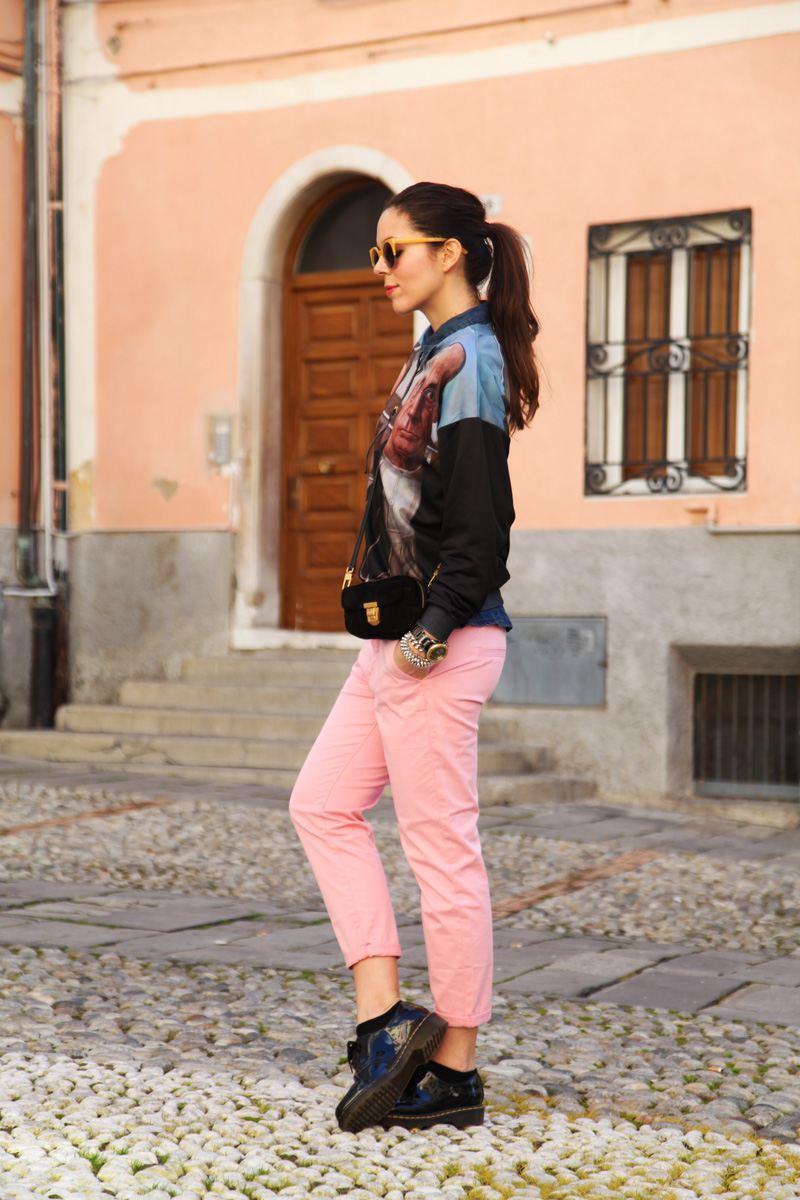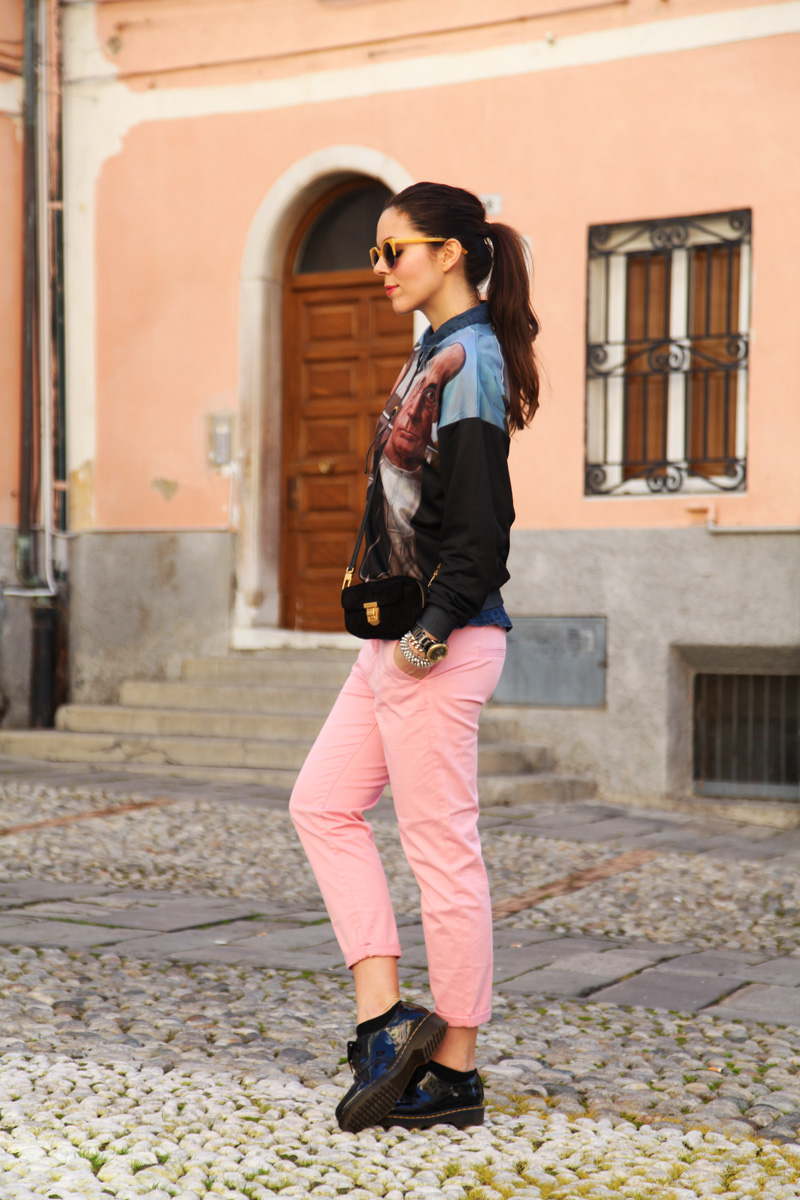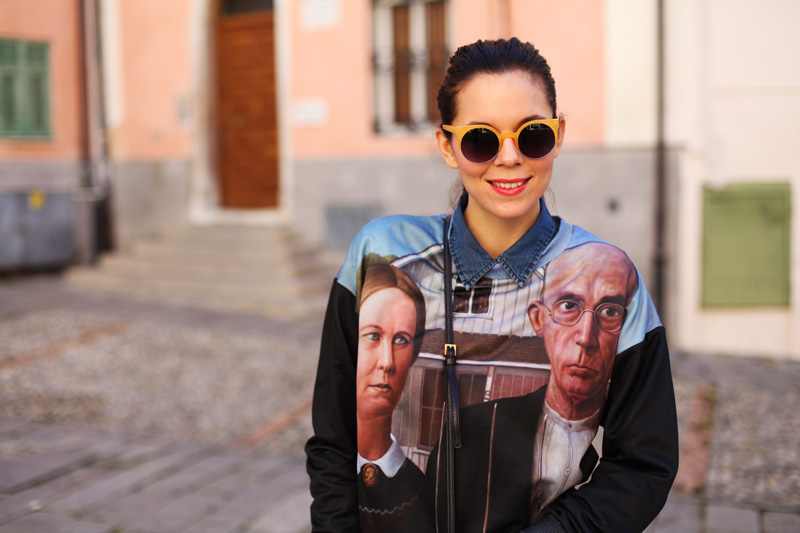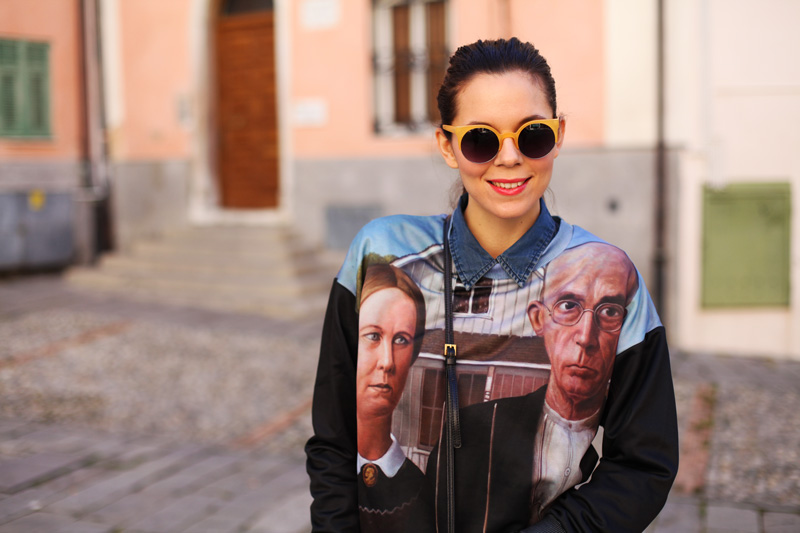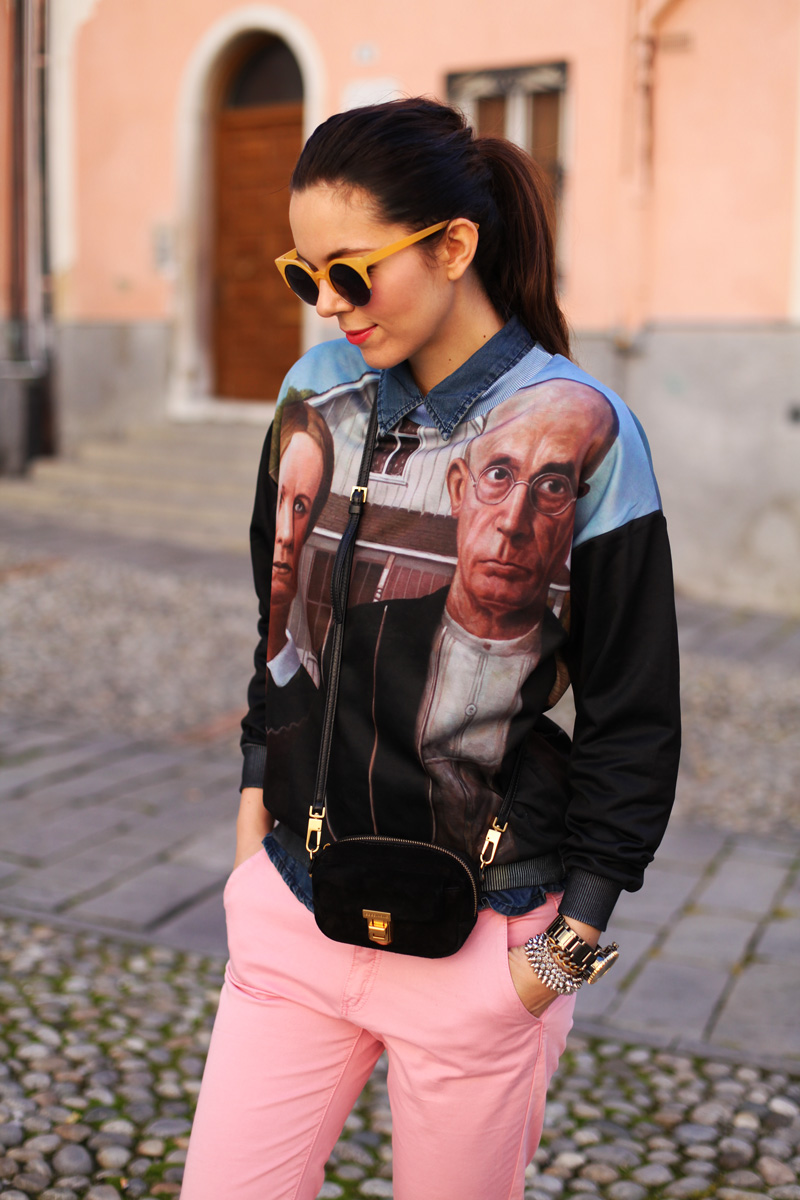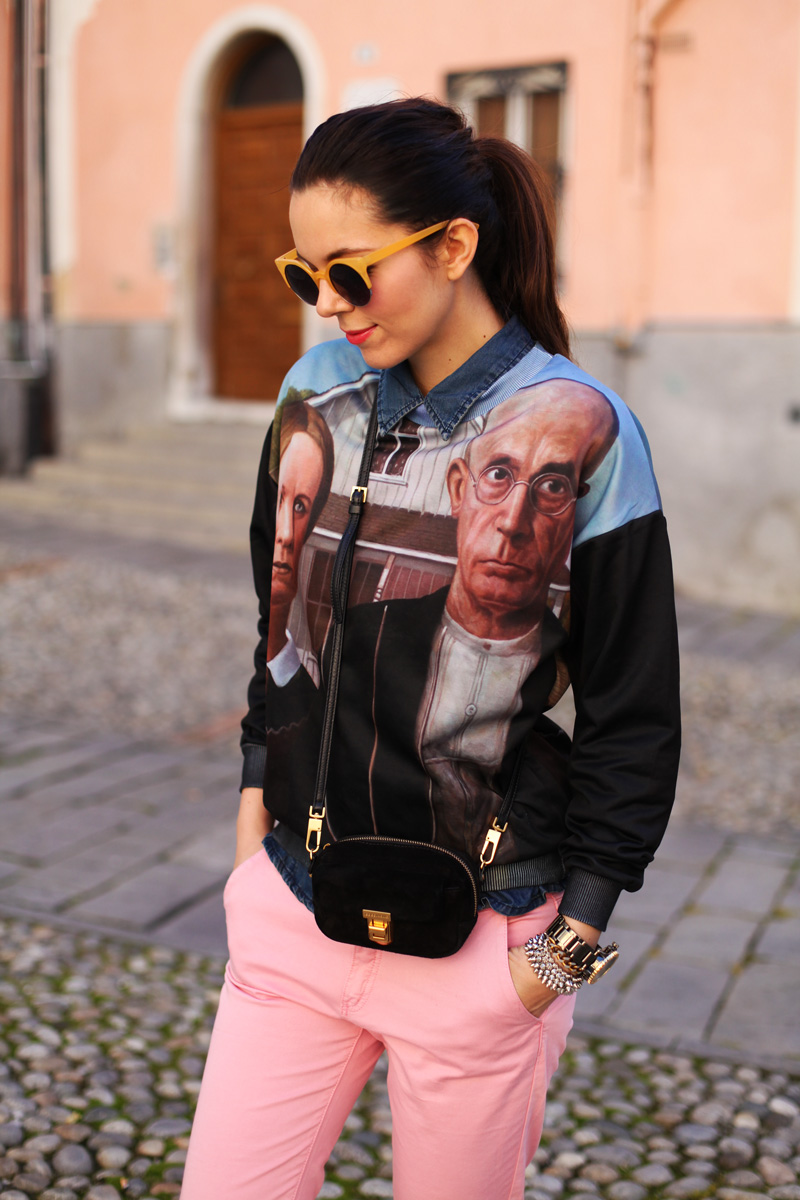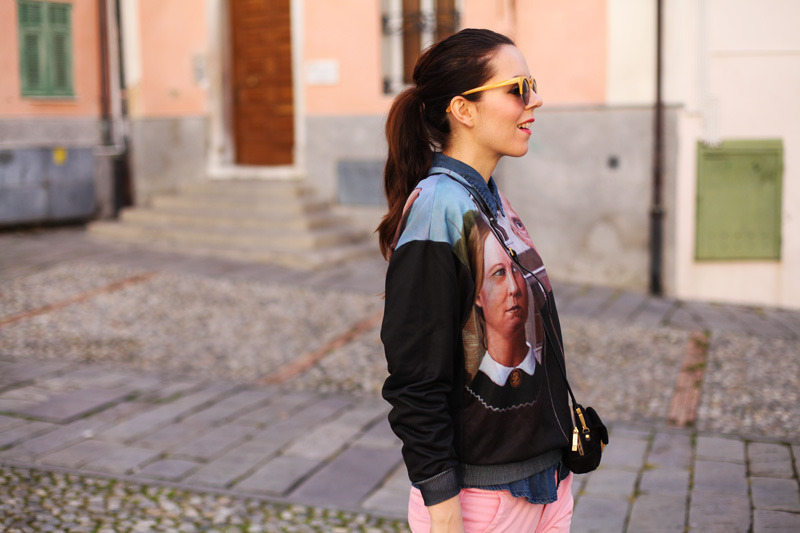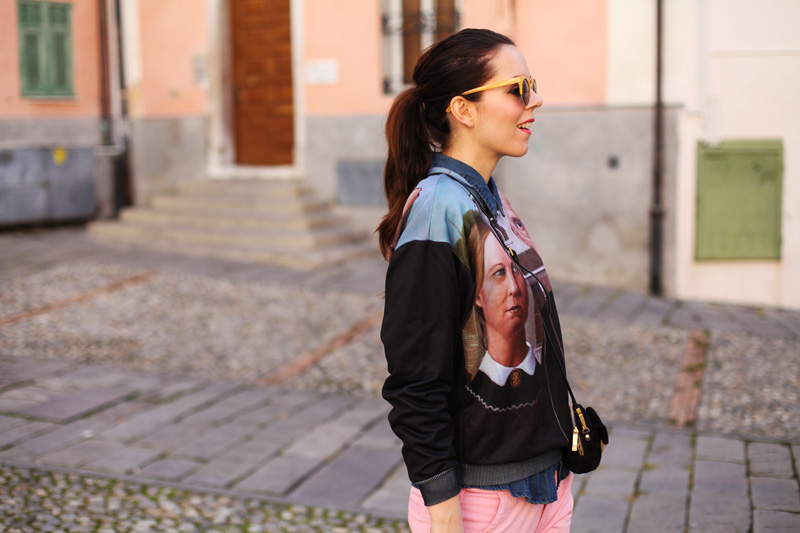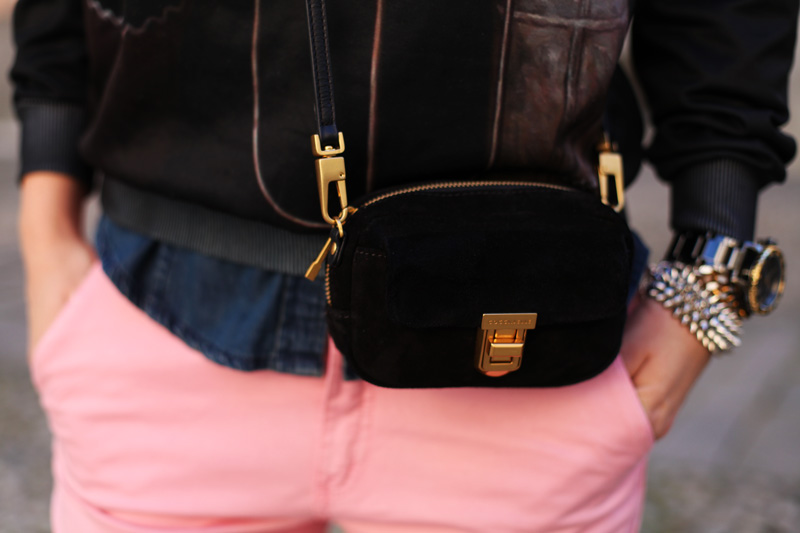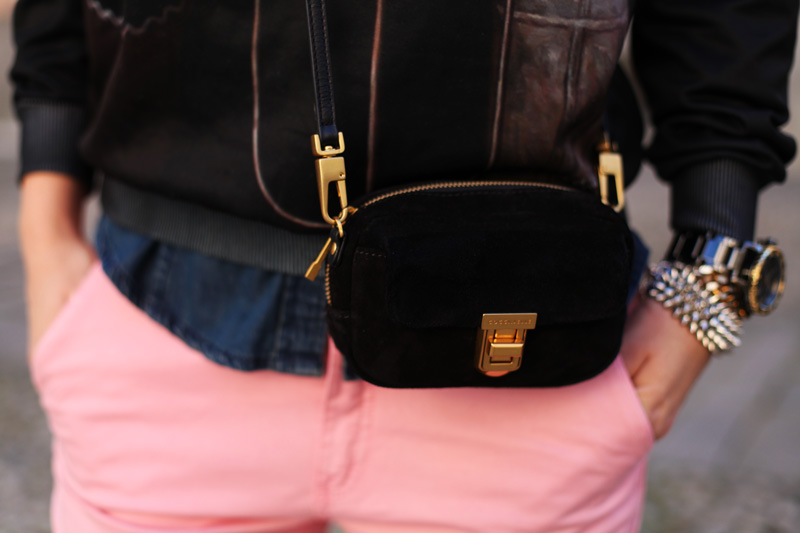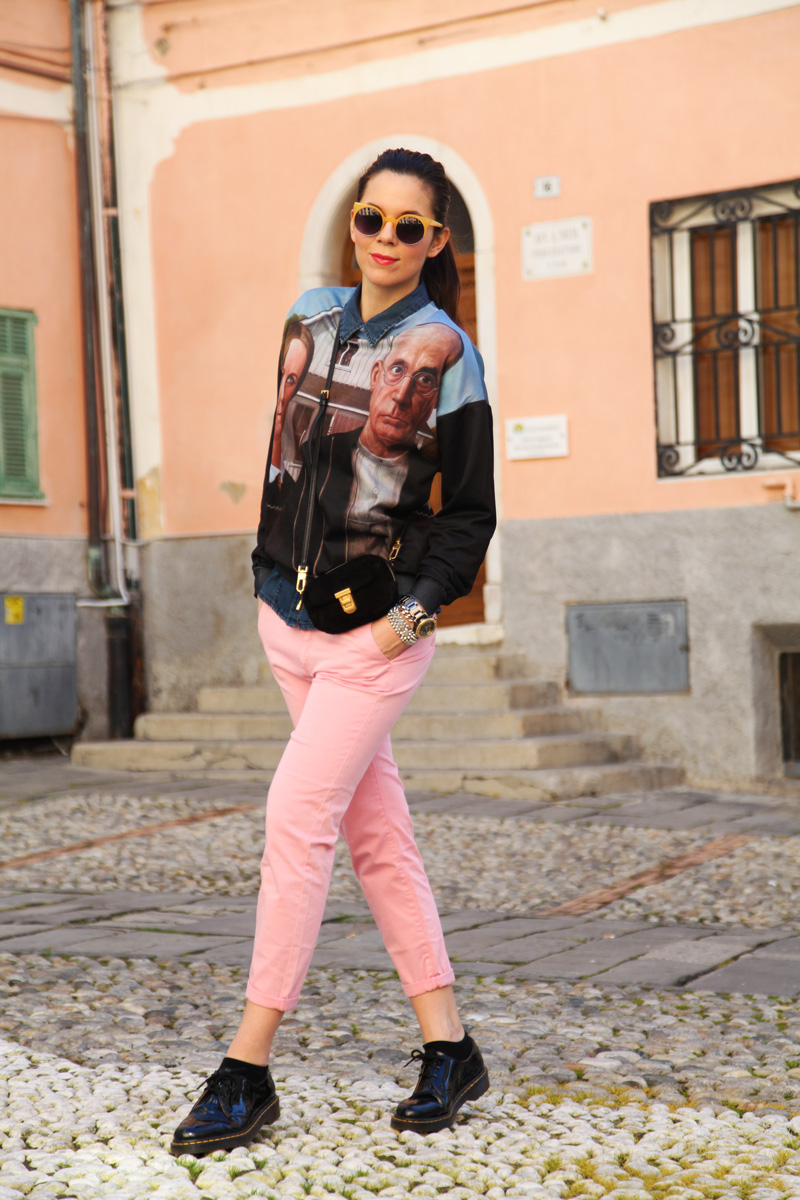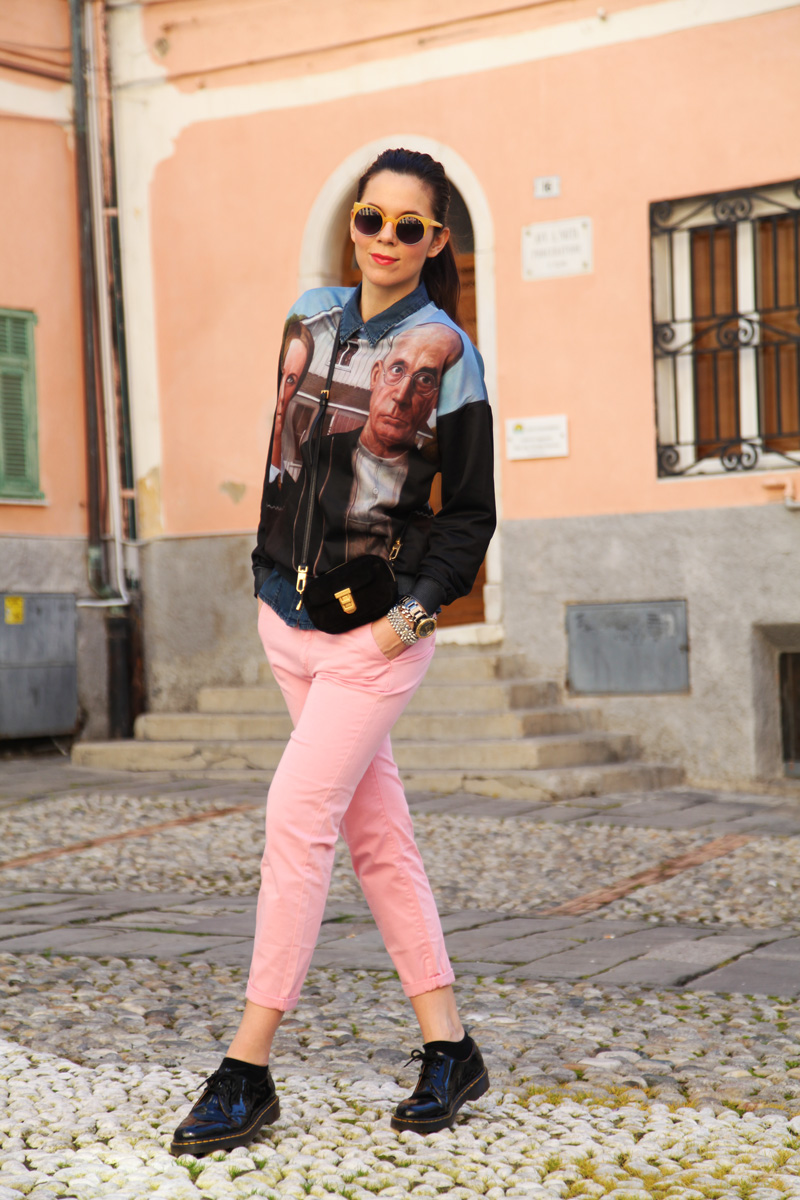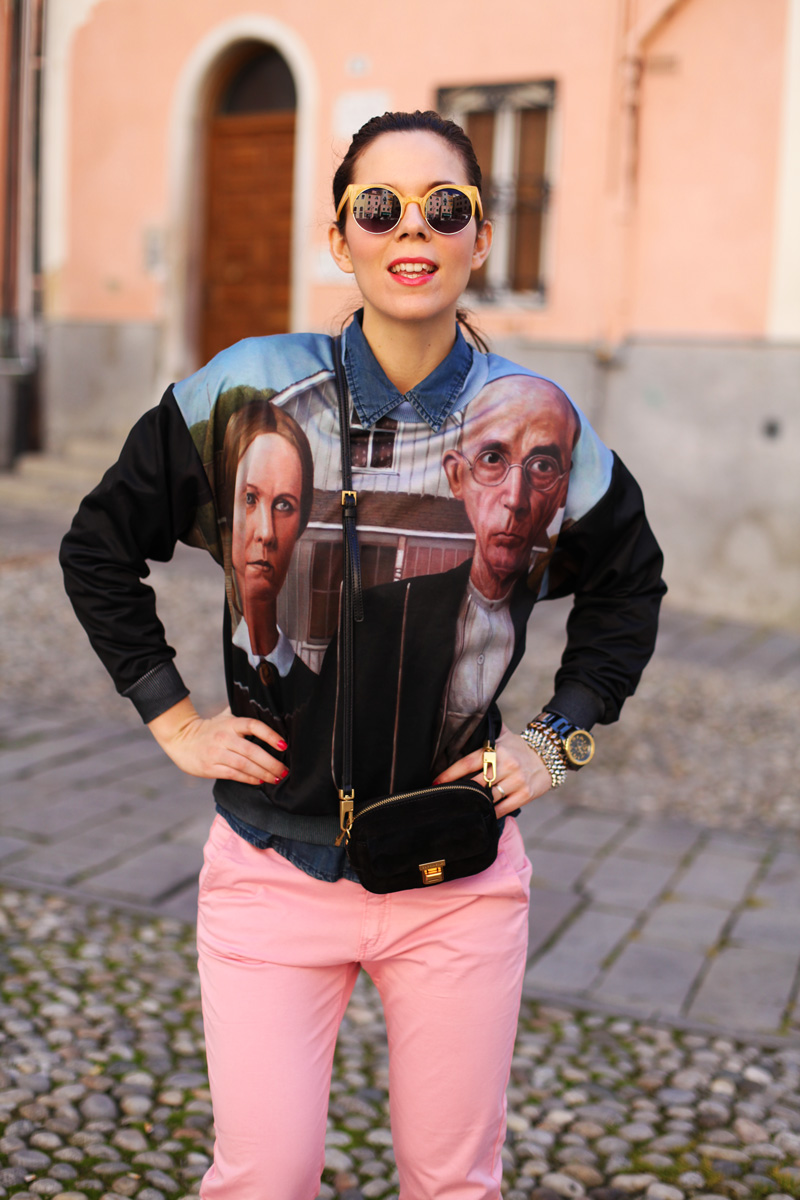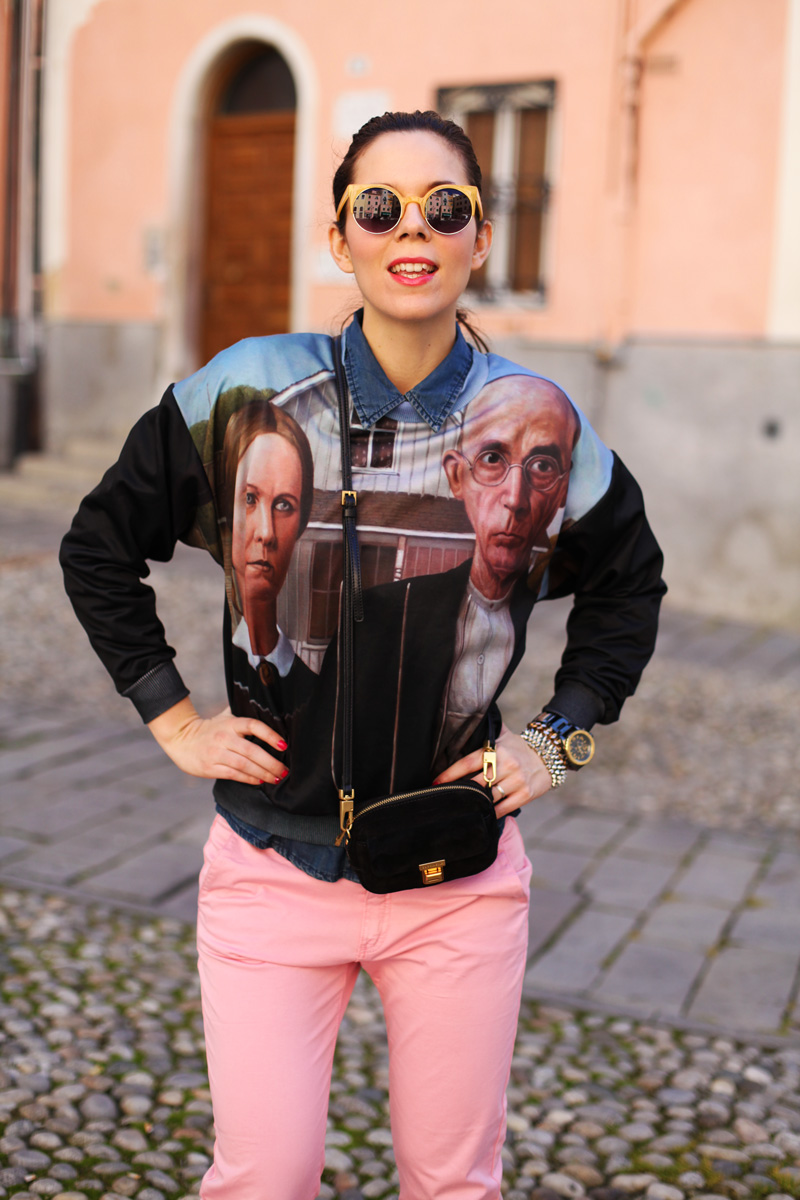 SHIRT: VERO MODA
SWEATER: ROMWE.COM | L'hai già visto qui
PANTS: ZARA | Comprane di simili QUI
SHOES: DR.MARTENS from SARENZA.IT| Compra Dr.Martens particolari QUI

SUNGLASSES: ZERO UV
WATCH: NIXON | Compra Nixon direttamente QUI
MAKE UP: DIOR | Compra Dior direttamente QUI
♥
DELLA STESSA SERIE:
La gonna con dipinto (la amo!)
Un vestito con un dipinto famoso.. :)
Idee per indossare le Dr.Martens in modo diverso dal solito
Un altro look con Dr.Martens in versione bassa
Colori pastello tipo rosa baby? Vanno di gran moda questa primavera!
♥
Condividi