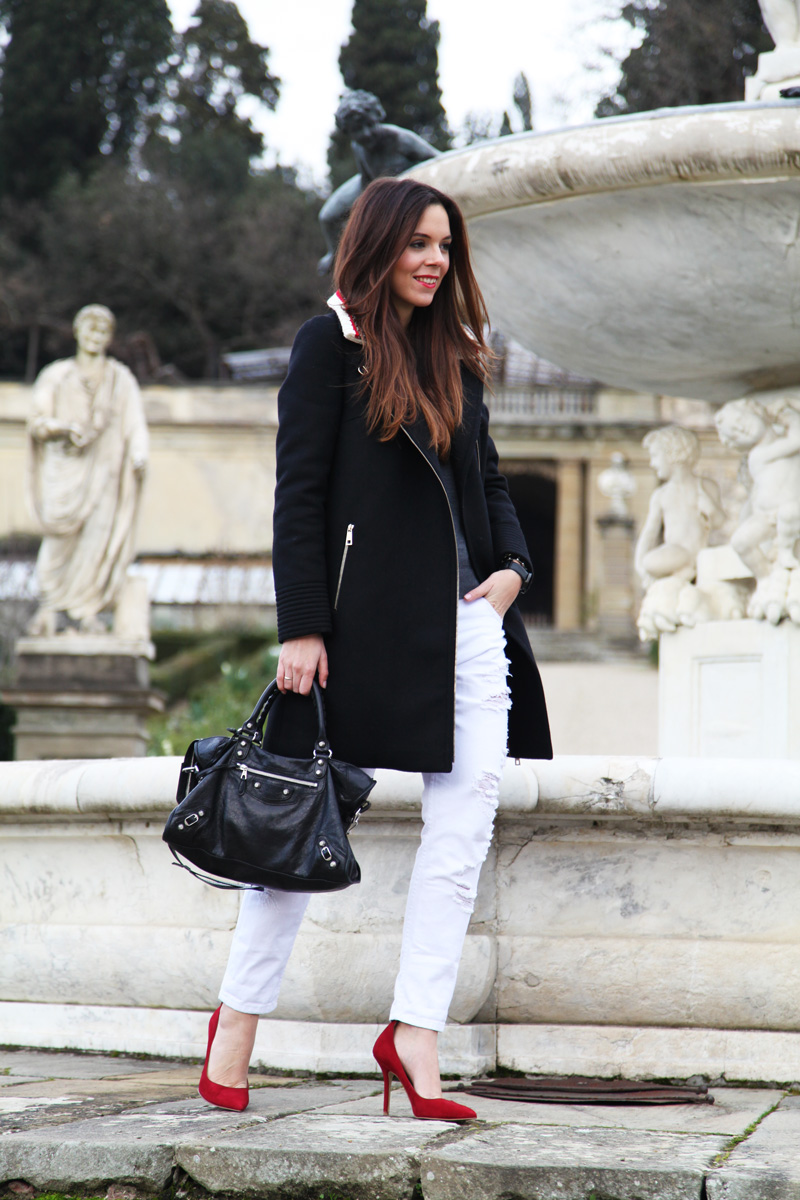 Bianco in inverno: IN o OUT?
Bianco in inverno: IN o OUT? Mah, vi dirò. Fino a qualche tempo fa pensavo al bianco ad un colore poco chic in inverno e quindi per me quasi totalmente abolito durante il periodo invernale. Poi è scattato in me qualcosa che mi ha fatto tramutare la concezione del bianco in inverno in qualcosa di estremamente elegante (VEDI QUESTO LOOK CASUAL – CHIC). Un outfit total white per esempio con un cappotto nero potrebbe essere un'ottima idea per le stagione invernale così come un cappotto bianco che, secondo me, dovrebbe essere presente nei nostri armadi (Sì, si sporca facilmente, anzi subito direi, occorre fare molta attenzione!). I pantaloni bianchi si sa sono il must dell'estate: in inverno mi piace  indossarli in versione boyfriend e rigorosamente in jeans (VEDI QUI). Anche la gonna bianca è inaspettata, soprattutto con paio di calze nere! Insomma, per me il bianco in inverno è assolutamente sì!
Nell'outfit di oggi il jeans boyfriend bianco si mescola con il nero e con una nota di colore. L'orologio di design di NAVA DESIGN è uno di quegli oggetti che se ce l'hai, non finiresti mai di mettere. Chic, pulito, innovativo e che sicuramente si fa notare.. per la sua semplicità! Sembra un gioco di parole ma è proprio così! (Puoi comprarlo QUI). Un tocco di colore in questo bianco e nero è dovuto poi: un rosso fuoco ripreso dal colletto removibile in lana del cappotto Fay e della decollete che sicuramente riconoscerete perchè avete già visto QUI. Che ne pensate di questo outfit? Aspetto le vostre opinioni, un abbraccio!
♥
Until some time ago I used to think that white color was little chic in winter, but then I changed my mind. A total white outfit with a black coat, for example, could be an excellent idea for winter time, or a white coat as well, that should be part of our wardrobes. I like to wear white jeans. In other words, I really like white in winter! In today's outfit the white boyish jeans matches with the watch by NAVA DESIGN: chic, innovative. The flame red wool collar of the Fay coat and the flame red décolleté contrast beautifully against the white and black outfit. What do you think of this outfit? I wait for your opinions, a hug!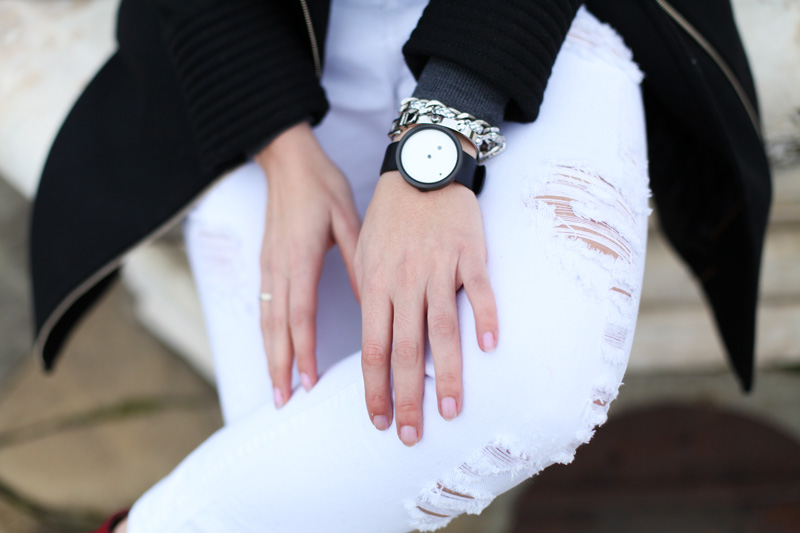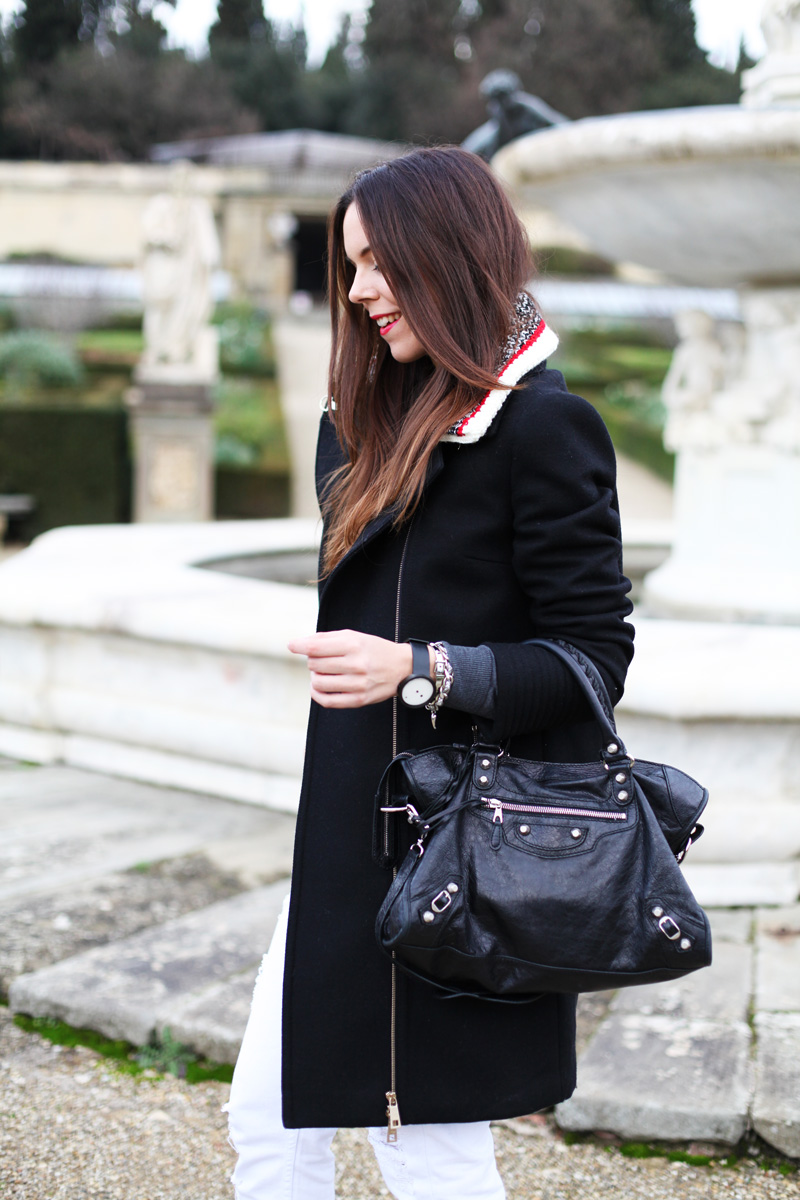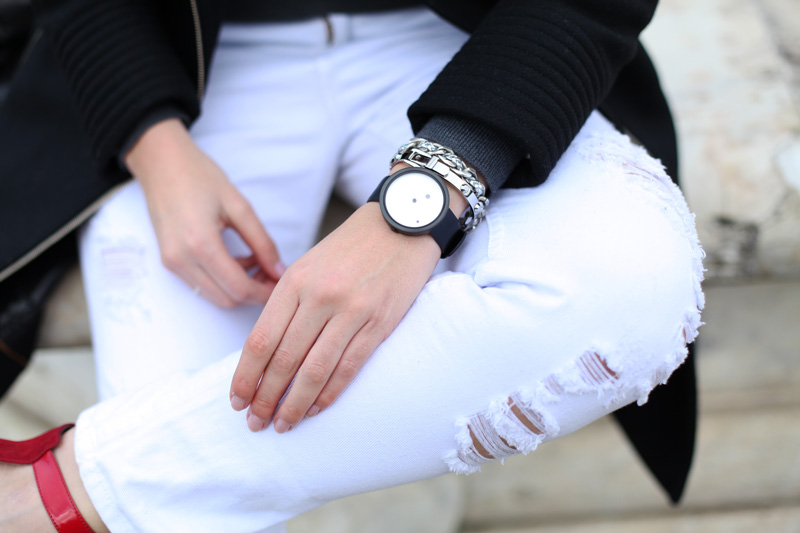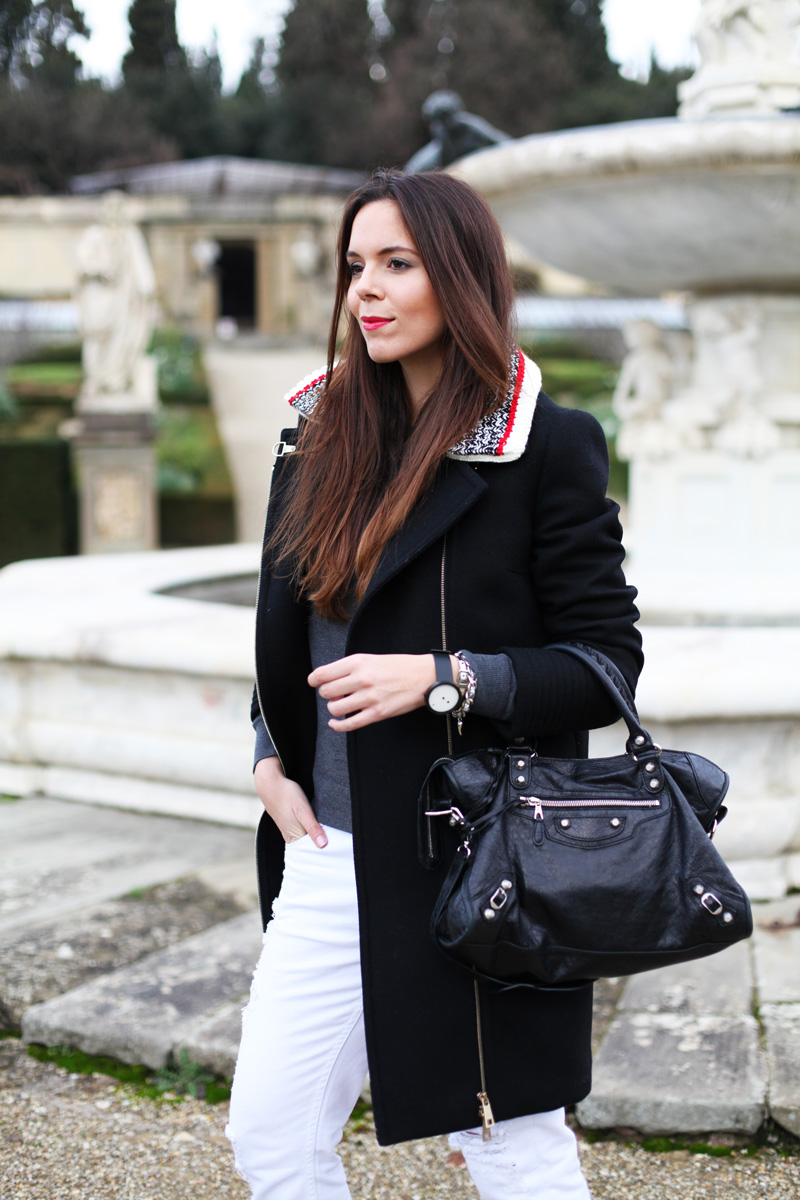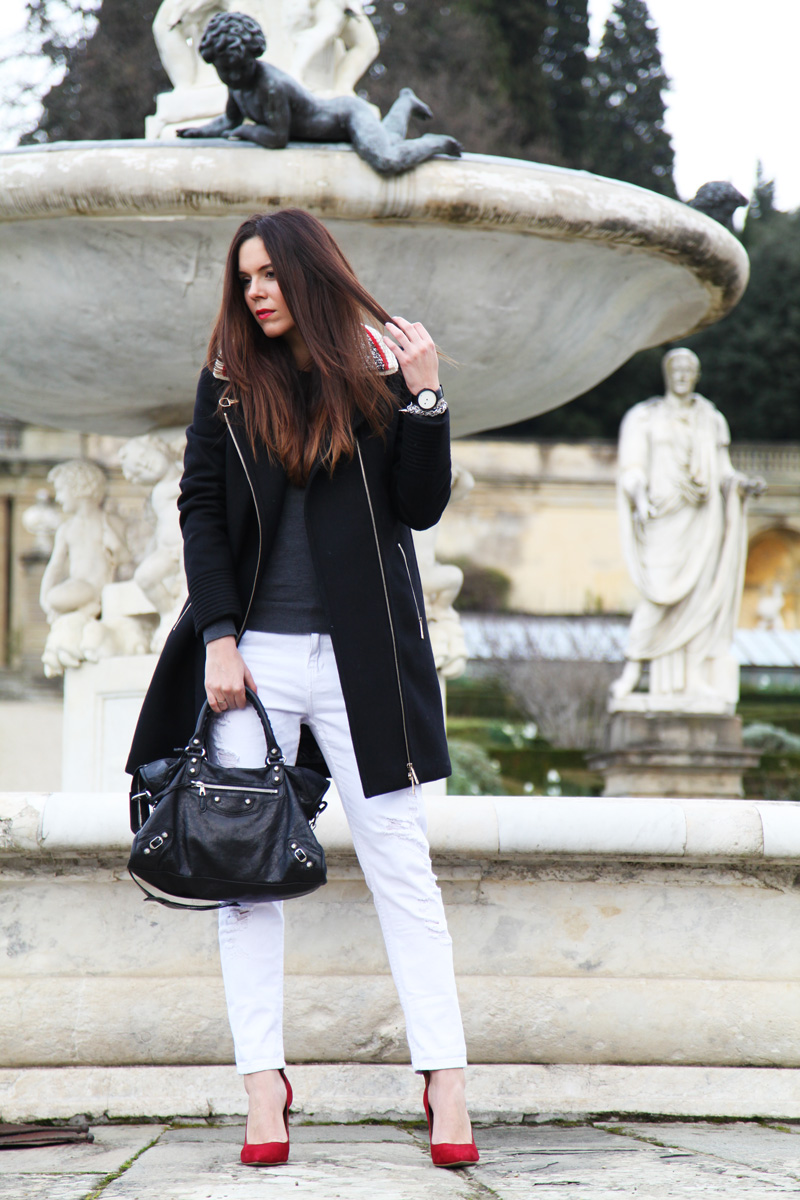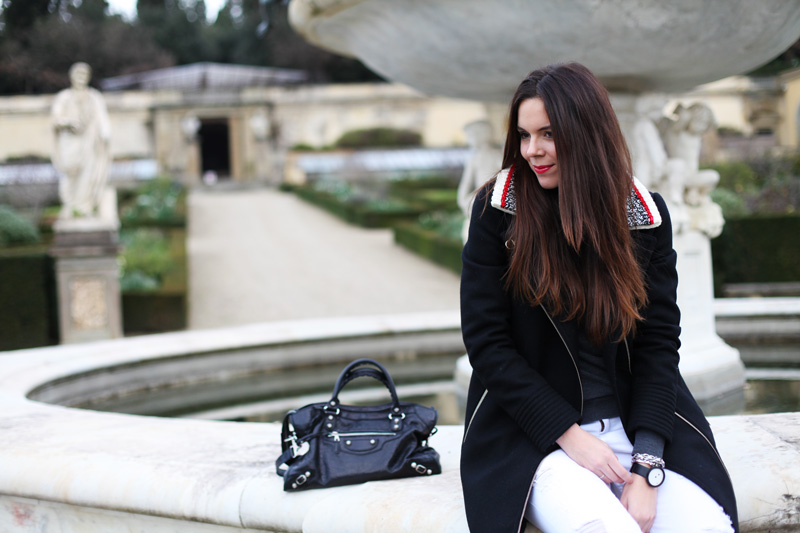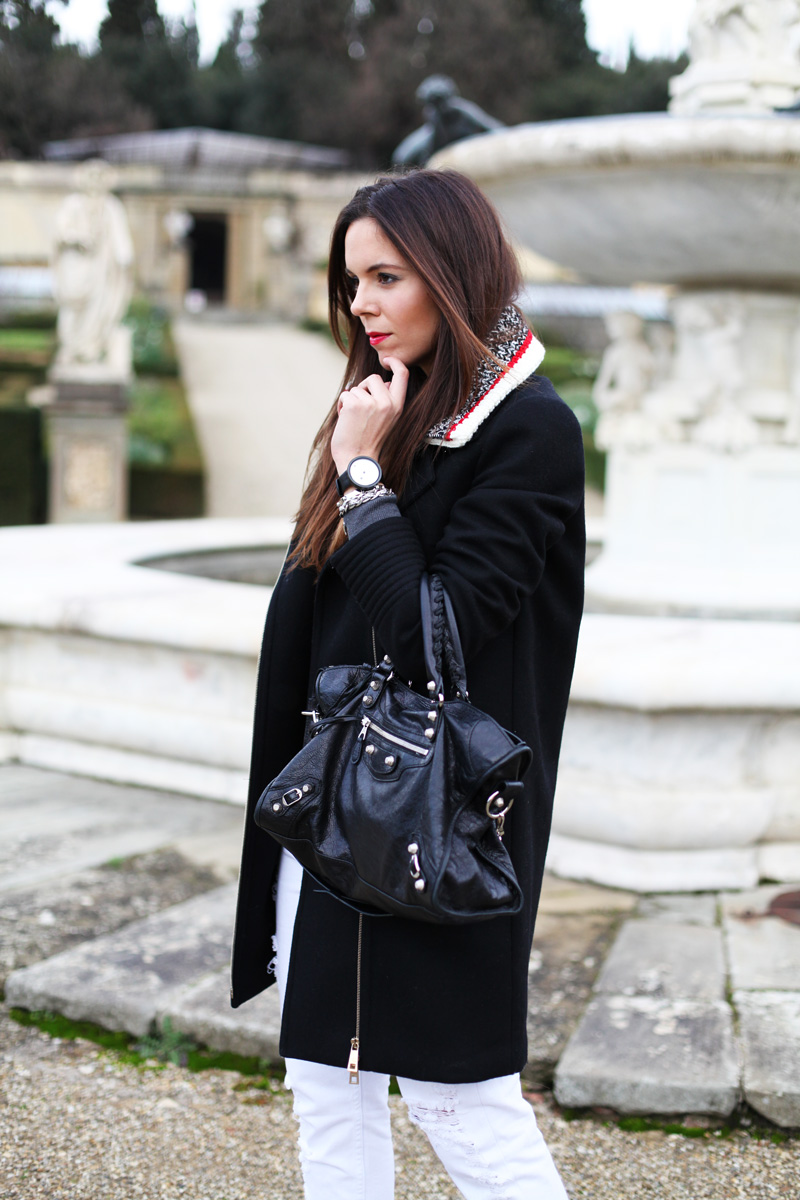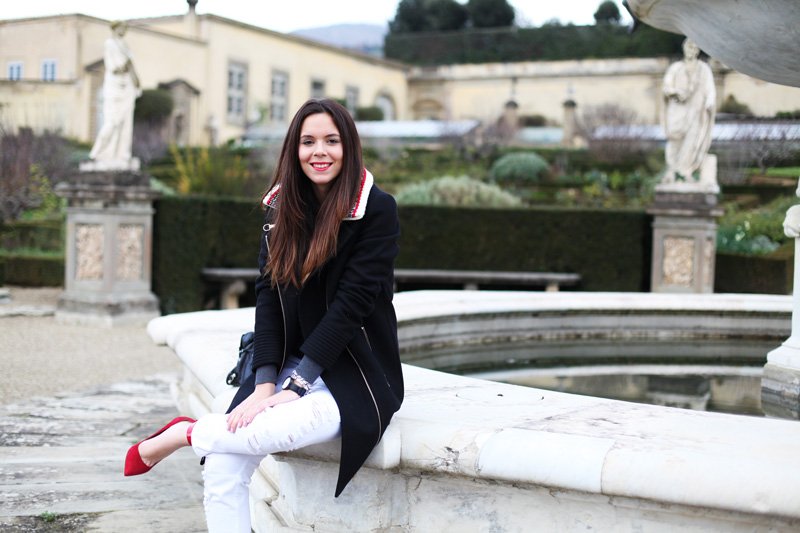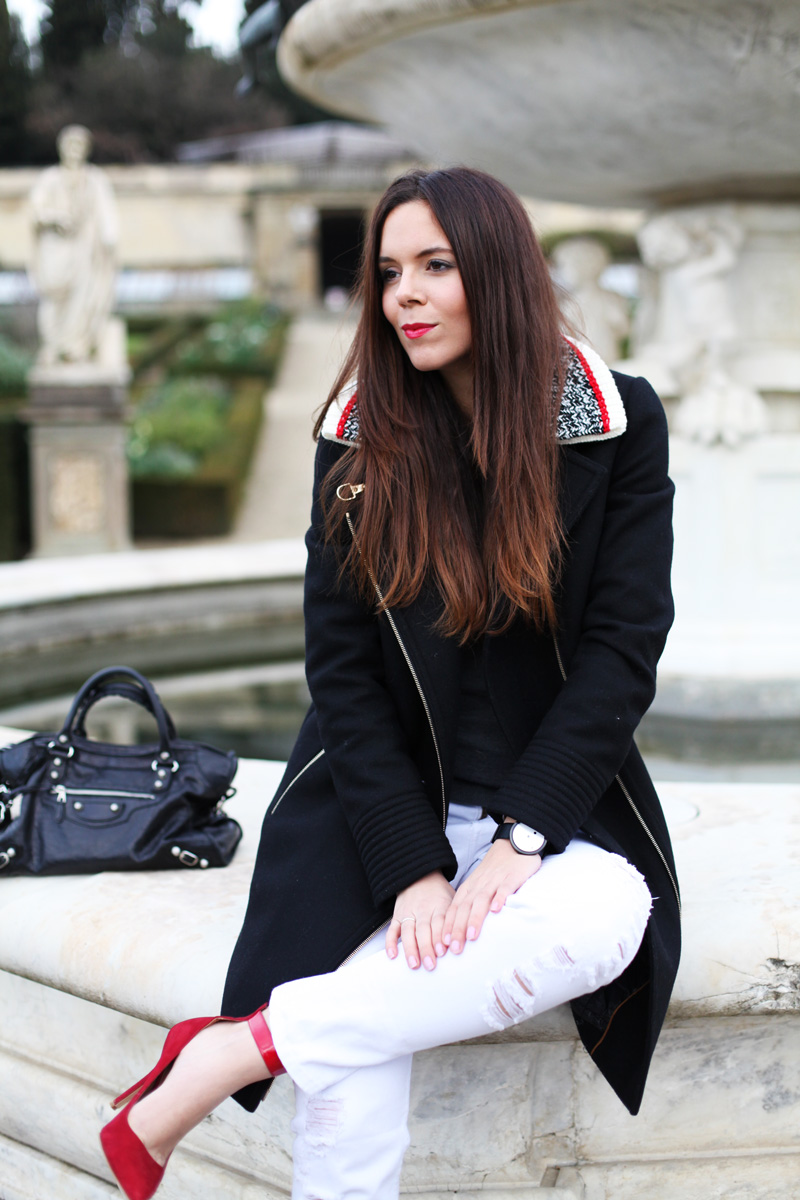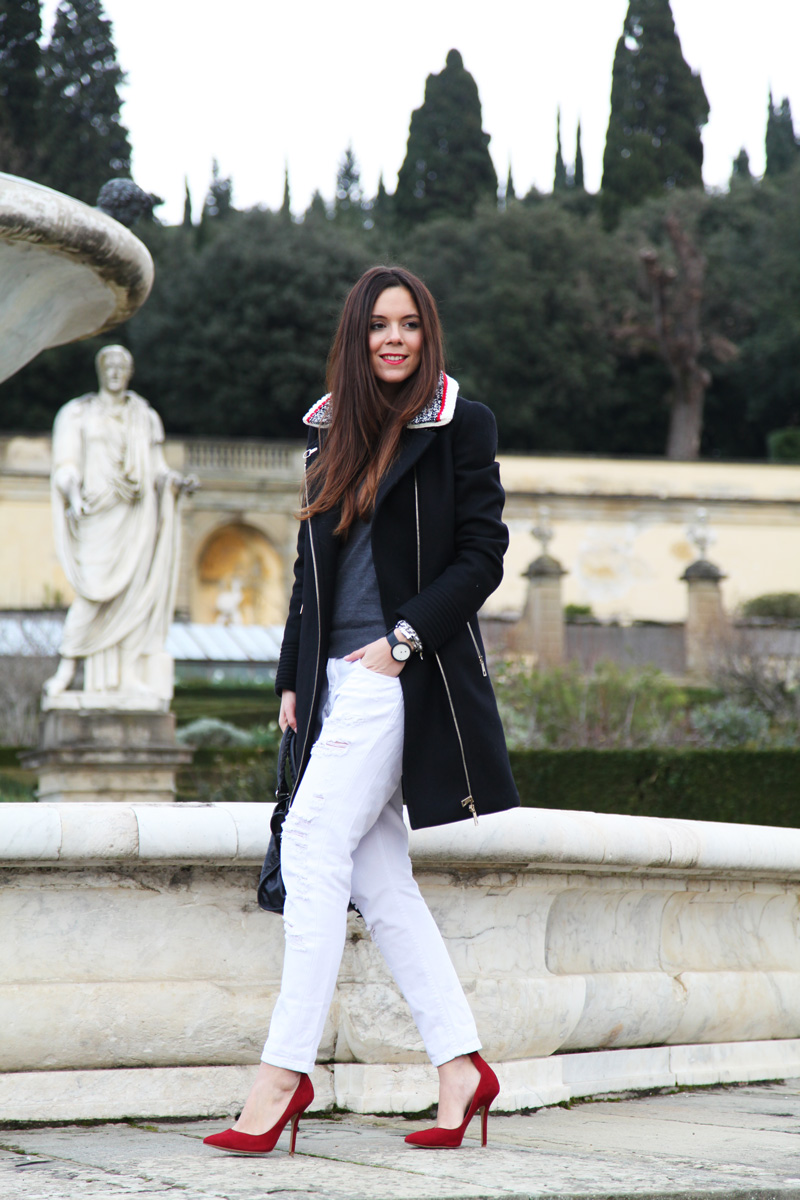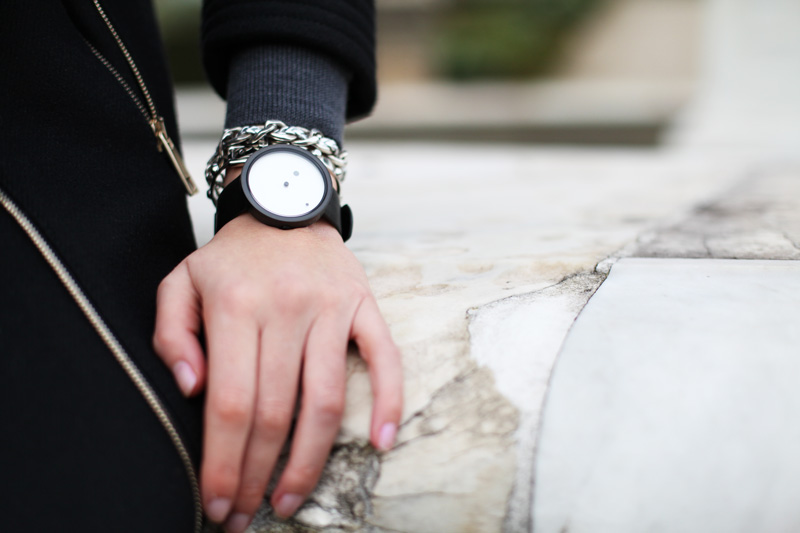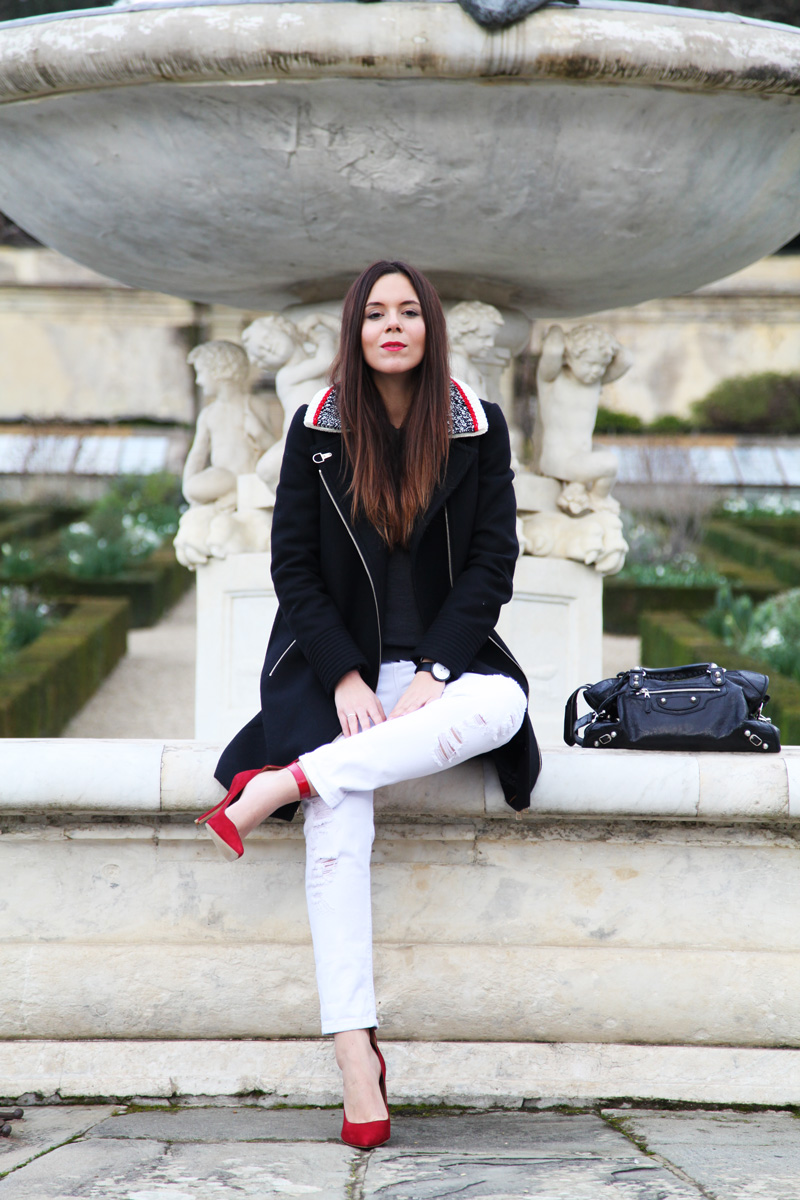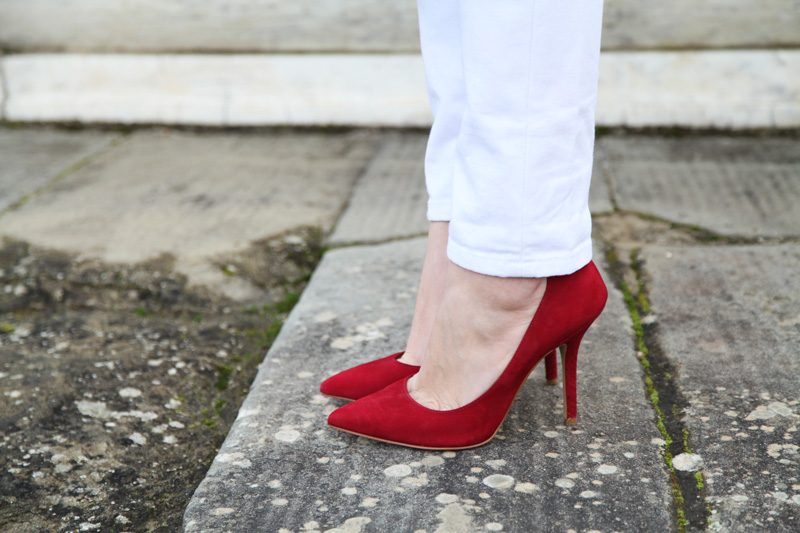 WATCH: NAVA DESIGN – COMPRA QUI (Ne avevate visto uno simile qui)
COAT: FAY
SHOES: ALDO (Le avevate già viste qui)
JEANS: ZARA (Li avevate visti qui, con le scarpe basse)
BAG: BALENCIAGA
MAKE UP: CHANEL
♥
DELLA STESSA SERIE:
UNA GONNA BIANCA PER L'INVERNO
UNA BORSA BIANCA PER L'ESTATE.. MA ANCHE PER L'INVERNO!
UN ALTRO OUTFIT CON JEANS BIANCHI!
♥
MY FACEBOOK | MY INSTAGRAM | MY TWITTER
Condividi